Elite Motorsports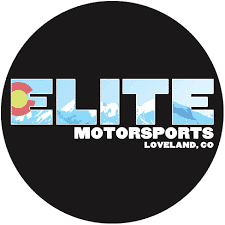 Steve and Amy Tuchschmidt are the proud owners of Elite Motorsports in Loveland, Colorado, selling KTM, Husqvarna®, GasGas and Zero Electric motorcycles. With a long-time reputation in Northern Colorado, they are excited to bring fresh ideas and continued passion to the Front Range.
The Tuchschmidts come from the motorcycle industry with more than 30 years of combined experience. They know what it takes to build a strong brand through customer connections and satisfaction. Steve and Amy's years of professional experience coupled with a personal passion for the motorcycle industry make owning a northern Colorado dealership a dream come true.
Growing up in Colorado, Steve started riding at the age of three, his passion for two wheels running deep. Amy's passion began when she started working in a family dealership at the age of 16. Now owning Elite Motorsports, they are bringing a family-owned and operated vibe to the dealership. They have two young girls, Phoebe (6) and Piper (8), otherwise known as the "Elite Motorsports Board of Directors" who are often at the dealership helping out Mom and Dad.
Current Listings
Filter
Close Filter