In a market flooded with so many hyper-futuristic styled electric bikes, Sweden-based RGNT motorcycles makes waves by designing things their own way: With a classic touch. Their latest model, the RGNT Scrambler, is particularly classy.
RGNT's fully-electric bikes aren't claiming to be the fastest, lightest, or most advanced on the market. In fact, they're not making any bold claims at all, and that's kind of RGNT's appeal in a nutshell: Their bikes are quiet and refined. They're more likely to be mistaken for a 60's era British twin than they are to be recognized as an electric bike at all. We're into that.
RGNT launched their first prototype in 2019, and in shockingly uncharacteristic fashion, managed to actually deliver their first production model to a customer less than 12 months later. All of RGNT's bikes are built by hand in their Kungsbacka, Sweden factory, so while industry-leading production numbers weren't their forte, the company grew rapidly and before long began accepting orders and delivering bikes all over Europe from Poland to Portugal.
Their Euro-centric sales platform has kept us admiring both the RGNT Classic and the dirt-oriented RGNT Scrambler from afar, but last week the company announced they were opening up orders for US deliveries, so that may change soon. Well, soonish, anyways. Here's what we currently know about the US-bound RGNT motorbikes.
RGNT Scramber and Classic: Specs, Delivery Dates, MSRP, Etc.
Orders to the US are officially available for both models via the RGNT website, but in typical post-pandemic fashion, actual delivery dates are a little vague. RGNT expects its first round of US orders to ship out late 2022, with the first US deliveries taking place in early 2023. We're a bit biased toward the dirt here at ECR, so here's a closer look at the RGNT Scrambler. If you're more interested in the road-going RGNT Classic, it's essentially the same bike with street-biased wheels, tires, and bodywork, and you can check out the specs here.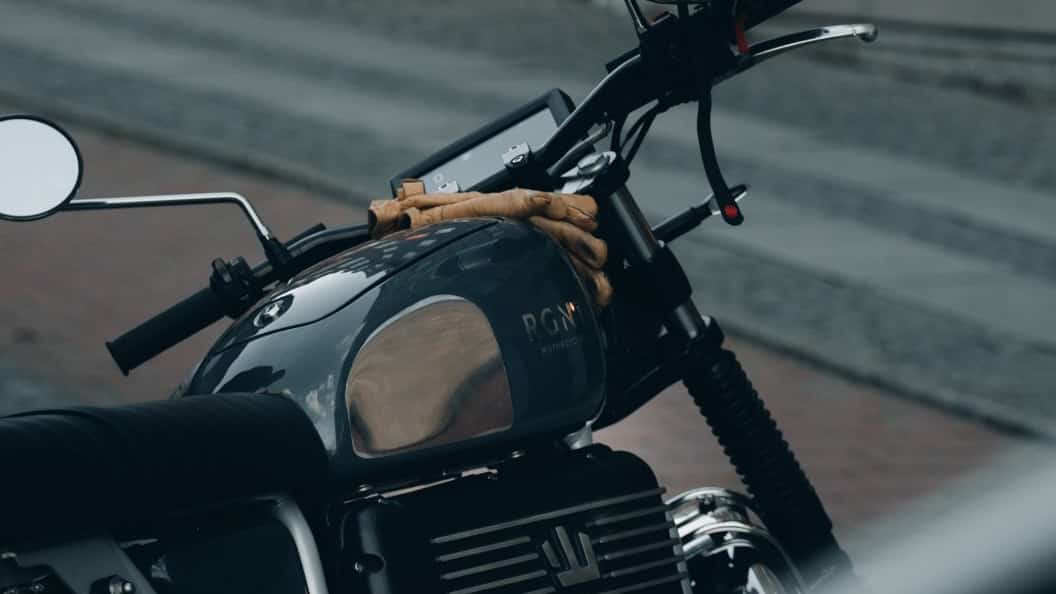 2022 RGNT Scrambler Overview
MSRP: $13,495
Peak power: 11kw
Top speed: 75 mph
Motor: Rear hub brushless
Battery: 7.7kWh
Claimed range: 74 miles
Brakes: J. Juan CBS hydraulic (300mm/220mm disks)
Charge time: 20-80% – 3.5 hours (0-100% – 6.5 hours)
While both of RGNT's current models share the vast majority of their parts and features, there are a few notable differences that make the Scrambler a bit more conducive to light offroad use. The most notable among them is the use of tough Excel Takasago aluminum wheels over the chromed steel bits of its street-focused counterpart. Wheel diameters are the same with an 18-inch front and 17-inch rear, but the RGNT Scrambler gets more robust 2.5″ and 3″ wide wheels laced to aluminum hubs.
As you might expect, the Scrambler also wears more dirt-savvy tires, and will ship with a set of Avon TrailRiders mounted front and rear measuring 110/80 and 130/80 respectively. These are still strongly street-biased tires, falling in around the 80/20 street/dirt genre, but truth be told that's probably about all the Scrambler is cut out for.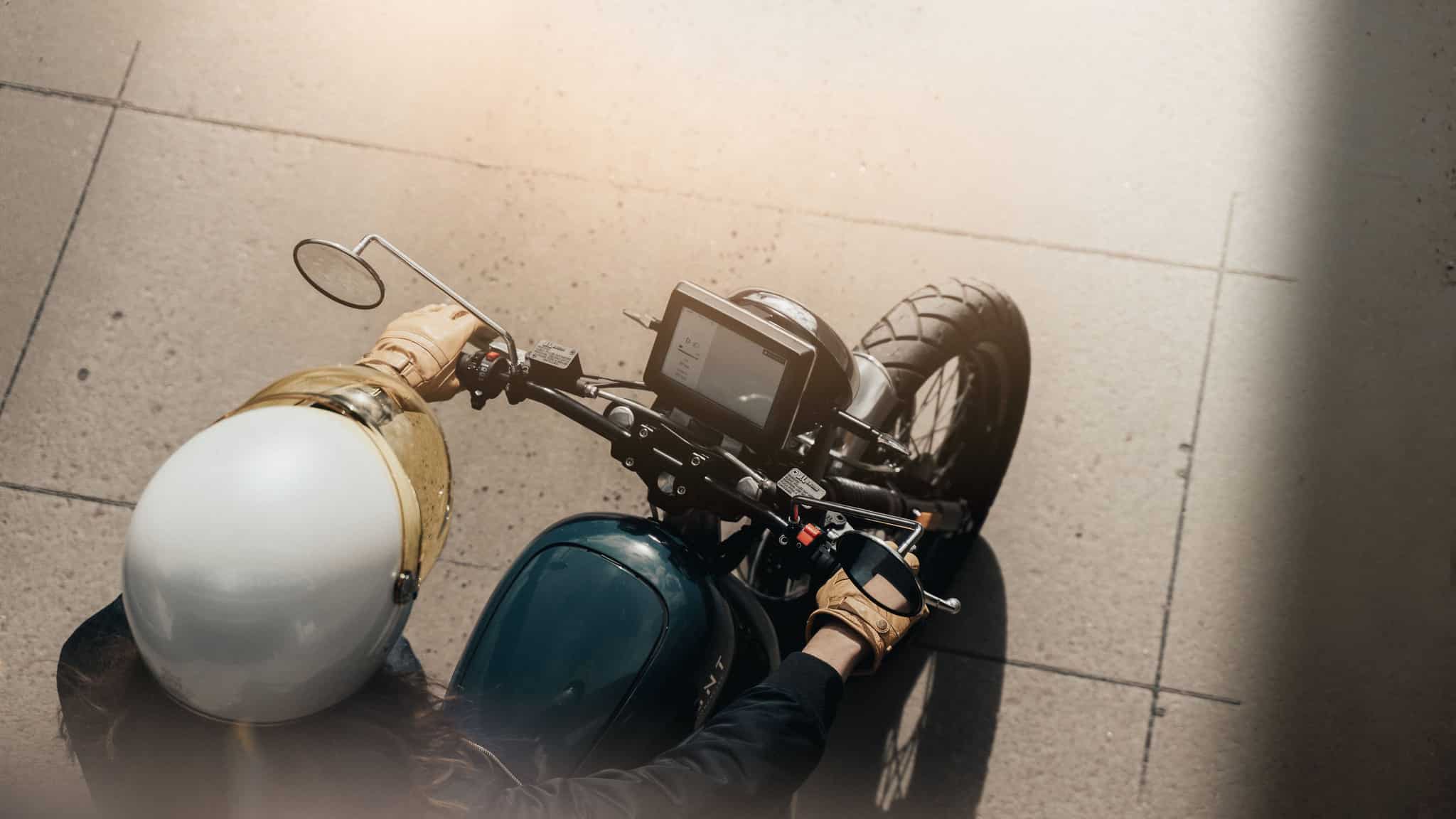 That's because although the RGNT Scrambler certainly looks the part with its vintage desert-sled style bobbed fenders and Ceriani replica forks, it packs the same 120mm of suspension travel as the classic. Of course half the fun of a true "scrambler" is seeing how far you can push a bike that has no place in the dirt to begin with, so we're looking forward to seeing how it stacks up to the current lineup of gas-powered scramblers.
Other notable features of the RGNT Scrambler include a 7″ LCD touchscreen dash (with the same cloud connectivity and integrated GPS as the Classic), LED lighting throughout, and J Juan brakes (manufactured by Brembo). The brakes on the RGNT Scrambler are particularly interesting, as the Swedish outfit equipped it with a combined braking system that links the front and rear calipers when enough pressure is applied to the back brake. Whether or not that option is selectable will play an important role in determining the Scrambler's dirt-worthiness…
Check out the rest of the specs on the RGNT Scrambler here.