Featured
2022 Stark Varg
Snapshot
0 Mile(s)
New
945 Motor City Drive, Colorado Springs, CO 80905, USA
| | |
| --- | --- |
| Condition | New |
| Type | eMotorcycle |
| | |
| --- | --- |
| Make | Stark |
| Model | Stark Varg |
| | |
| --- | --- |
| Condition | New |
| Type | eMotorcycle |
| Make | Stark |
| Model | Stark Varg |
| Year | 2022 |
| Mileage | 0 |
Stark VARG Enduro 18″ wheel with 60HP
The most advanced electric motorcycle in the world
With 30% more power than a traditional 450 combustion bike the Stark VARG outperforms all other bikes on the market.
Features may include:
With the lightest motocross frame on the market, the lowest centre of gravity and an optimized weight distribution the Stark VARG provides agility and a featherweight riding sensation.
The Stark VARG delivers an incredible 938Nm of torque on the rear wheel and the carbon fibre sleeve motor spins at up to 14200rpm.
The Stark VARG is equipped with an Android Stark phone that allows you to customize the bike, adjusting the power curve, engine braking, flywheel effect and traction control, to make the perfect bike for every rider and track.
6kWh – Up to 6hrs of riding
The 6kWh of the Stark VARG allows you to ride for up to 6 hours of easy trail riding or complete a full MXGP heat and recharging takes between 1 or 2 hours depending on the outlet and charger.
The Stark VARG's near-silent motor allows you to ride anywhere, anytime, letting you ride in places you'd previously never imagined possible.
Zero emissions, low maintenance
With zero emissions and no filters to change the Stark VARG requires a very simple level of maintenance. It's as easy to take care of as a bicycle.
CARBON FIBER SLEEVE MOTOR & INVERTER
The Stark VARG houses the most potent power-to-weight motor of any production motocross bike. Developed and made in Europe, our carbon fiber sleeve motor runs on 360 nominal voltage, churning out 80hp and 9hp per kilogram. It also delivers an incredible 275 Nm of torque on the counter shaft and 938 Nm on the rear wheel. It is designed and optimized to use more than 95% efficiency over the majority of the power range and benefits from a water-cooled aluminum casing that works as a structural part of the chassis. The inverter is also integrated into the motor case in order to reduce mass and simplify the cooling process.
Stark Future invented the world's smallest inverter for 50-100kW power ranges with patent-pending technology.
Water cooled motor case that forms part of the structural frame to minimize weight and volume.
Advanced processor power for algorithms to ensure reliability and safety.

30% more peak power than a 450cc. 80hp and 938 Nm of torque on the rear wheel.

Highest power-to-weight ratio in the motorcycle industry.

BATTERY

The Stark VARG 6kWh battery packs enough capacity to match a full tank of gas on a 450cc. It will comfortably allow up to 6 hours of easy trail riding or complete a full 'moto' at MXGP intensity and will fully re-charge between 1-2 hours depending on the charger and outlet. Using a patent-pending lightweight honeycomb magnesium case, the state of the art 'flying V' concept connects every cell directly to the casing, achieving efficient cooling and a unique power-to-weight ratio in the motocross world.

Air cooled magnesium case.

Patent-pending honeycomb-structure.

Slippery fingers cell holders.

Patent pending pressure relief system. That makes it IP69K waterproof.

Flying V scheme in order to accomplish a very optimized center of gravity, providing you with very agile handling.

The range is similar to a full tank of gas on a 450. Easily accomplishing a full heat in MXGP, or over 6 hours of trail riding.

Full re-charge in 1-2 hours depending on the charger and outlet.
Contact: Colorado Springs Powersports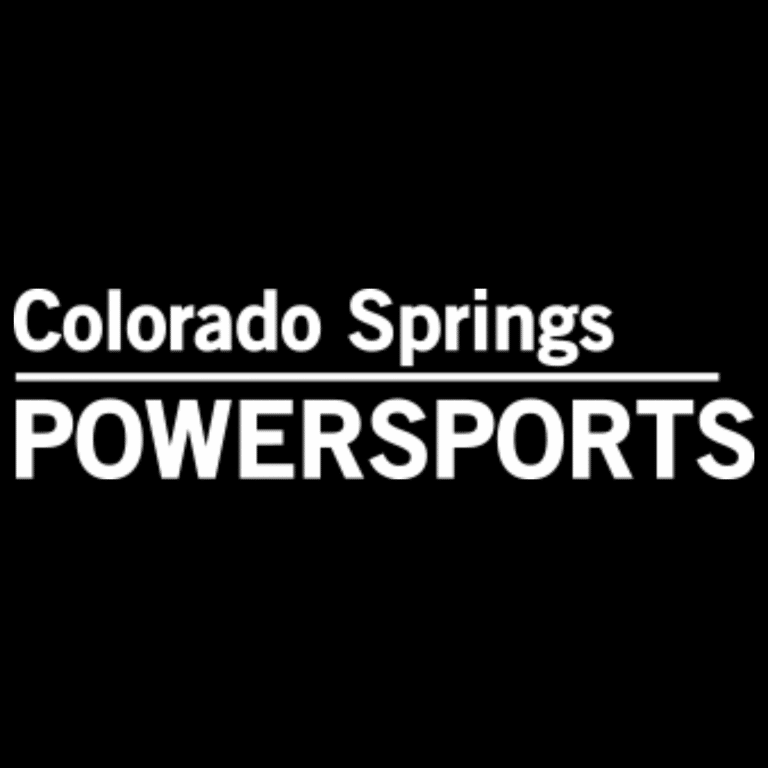 Phone
(719) 635-3004
Email
Visit Website
Address
945 Motor City Drive, Colorado Springs, CO 80905, USA