It's been a hot minute since Can-Am shared a major update on their hotly-anticipated return to two wheels. This time last year we shared a first look at the new Can-Am Origin dual sport and Pulse roadster, but unfortunately that look was little more than a digital rendering of the two models, leaving us with little to no actual information on what to expect next.
This week, however, Can-Am has shared some more-or-less concrete data on the two new two-wheelers. No, that doesn't include any specs, pricing, or performance numbers, but we do have one major thing to look forward to: Launch dates.
According to the brand's latest press release, testing of real-world prototypes is well underway, and they've even released a video to prove it. The new teaser shows two fairly sprightly-looking machines getting rowdy on public roads, and we're even getting a glimpse at the off-road-oriented Origin kicking up a little roost.
There's not much more to go on apart from that, although Can-Am has also confirmed that final specs for both bikes are scheduled for release next summer, around the time the two machines will become available to order. The brand reports that the current timeline will put bikes in the hands of customers before the end of 2024, so come next fall you may find yourself on the seat of the first new Can-Am motorcycle since 1987.
In keeping with that timeline, Can-Am also confirmed that construction on the new all-electric manufacturing facility in Mexico is coming along nicely. When we originally reported on the building's groundbreaking, Can-Am claimed that the facility would be fully operational by March of next year, and if the latest info is anything to go by, it seems that's still the case.
So what else can we glean from this latest release? Detailed photos of the completed prototypes actually shine more light on what to expect than the statement itself.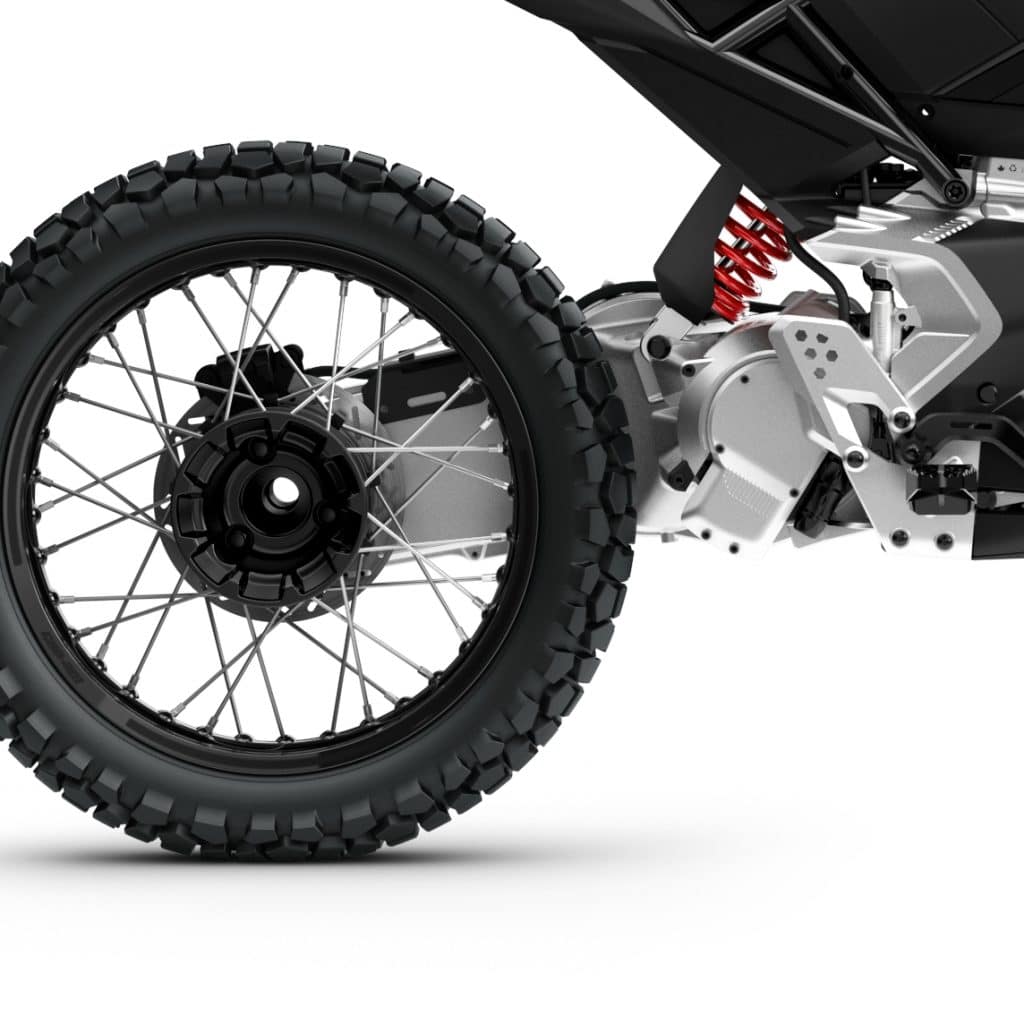 For instance, we can now see that the unique swing-arm housed electric motor will make it to production, which will be all-new territory for a production motorcycle. According to some outstanding sleuthing from the folks at Cycle World, patents for this assembly show the motor and swingarm are a sealed unit driving the rear wheel via belt, with an oil bath housed inside to keep moving parts lubricated. Erik Buell would be proud.
Another interesting takeaway from the latest photos is that the prototype Can-An Origin includes the brand's proprietary "LinQ" accessory mounting system. If you're not familiar with LinQ, it's essentially a tool-free modular attachment point, which allows factory accessories to be quickly added and removed as needed.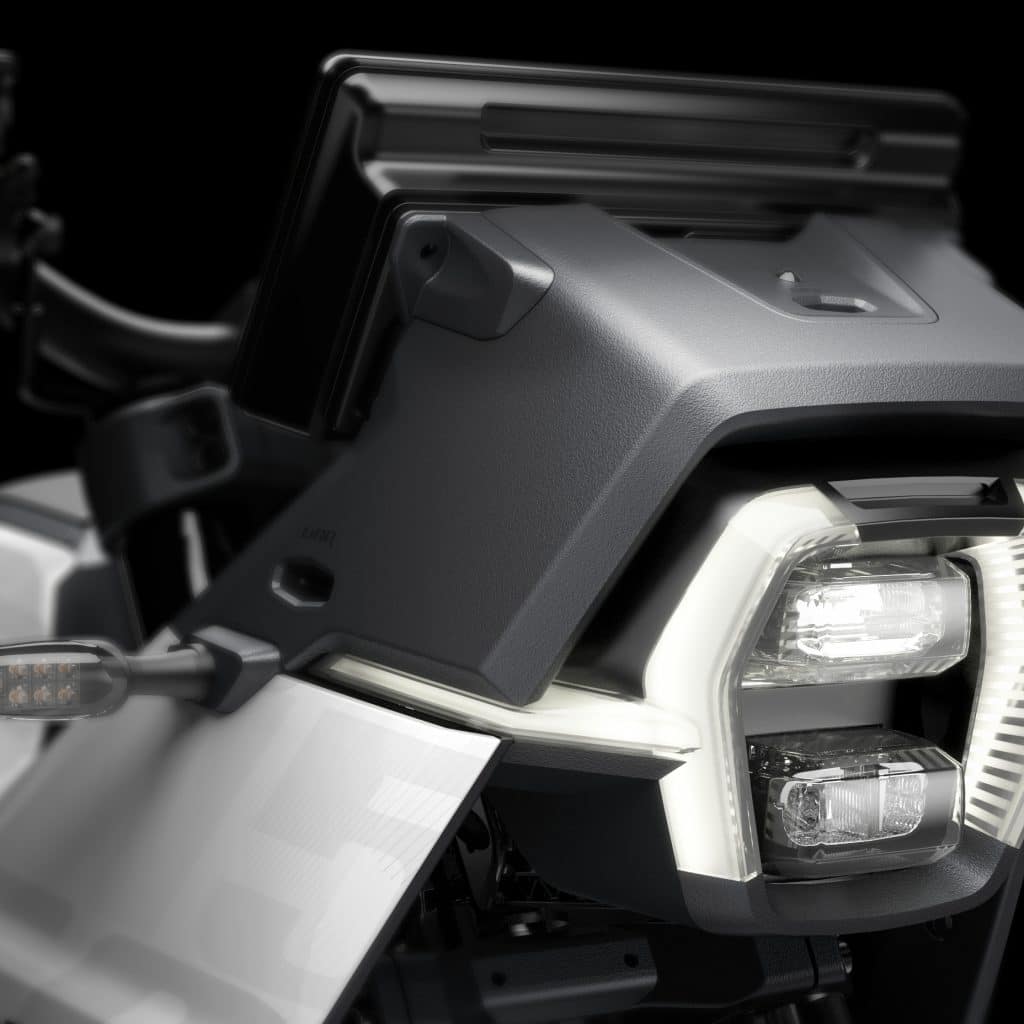 In the Origin's case, we see LinQ points distributed around the bike's headlight and dashboard, which means factory options like windscreens, rally fairings, and navigation mounts could all be on the menu. Given past applications of the LinQ system on Can-Am's UTV lineup, we also wouldn't be surprised if rear racks/luggage mounts are available using the same architecture.
Last but not least, we can't help but notice that both the Can-Am Origin and Pulse appear to have a sizeable storage "frunk" where you'd traditionally find a gas tank on an ICE bike. After spending some time on the latest Zero DSRX this year, we can't help but get excited about a motorcycle with a frunk… Two-wheeled drive-throughs have never been easier, and there's something oddly satisfying about stuffing a full-sized burrito into your bike without having to take your gloves off.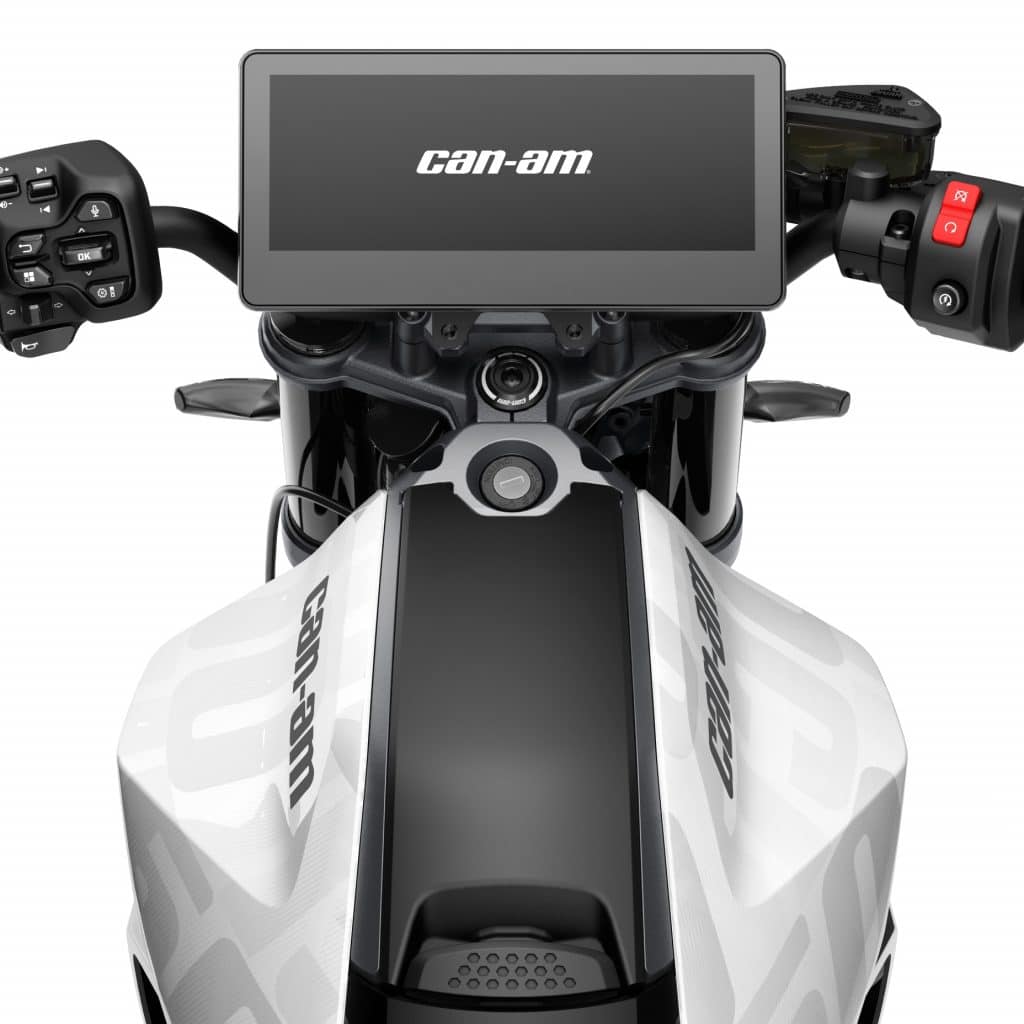 Can-Am is currently sourcing feedback from a selection of test riders as they prepare the bike for final production, and according to the release, the bikes are "powerful, smooth, and thrilling." We hope to be the judge of that sooner than later, so stay tuned for future developments here at ECR.