New images of Can-Am electric motorcycles show a dual sport and street model, marking the company's first return to two-wheels since the days of parachute pants and affordable cocaine.
If you caught our initial coverage of the teaser video Can-Am dropped last March, you'll know they didn't give us much to go on aside from the news that they were (a) jumping back into the motorcycle business and (b) doing it with an all-new electric platform.
The video showed a line-up of four bikes, but left us all guessing what sort of hardware was hiding behind those ghostly silhouettes. Today we got a peak at the first two Can-Am electric motorcycles scheduled to release in 2024, the Can-Am Pulse and Can-Am Origin.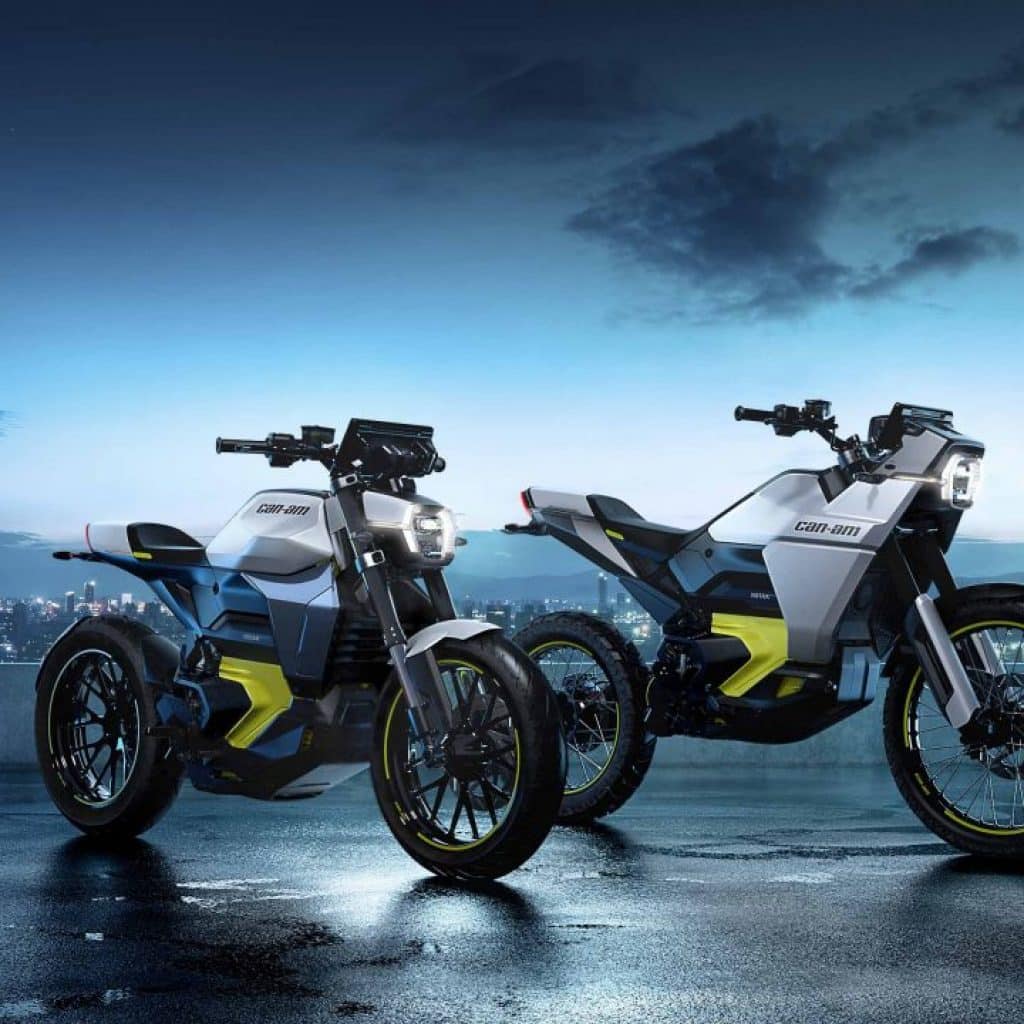 The Can-Am Origin is particularly exciting, as it's a dual-sport model that Can-Am describes as a "tribute to their motocross heritage." First impressions of the Origin are sending all the right signals including a spoked 21-inch front wheel, knobby tires, and BRP's new proprietary electric propulsion system, the Rotax E-POWER. Can-Am claims the Origin will deliver "smooth and precise" power that's ideal for tight and technical low-speed scenarios, but also states that the new E-POWER unit will allow for highway speeds and ample horsepower and torque.
Other standout details of the design include a clutch-free single speed transmission, a radical-looking single-sided swingarm, LED lighting, and unique styling that reminds us of ever so slightly of a Husqvarna Norden 901 made out of Legos.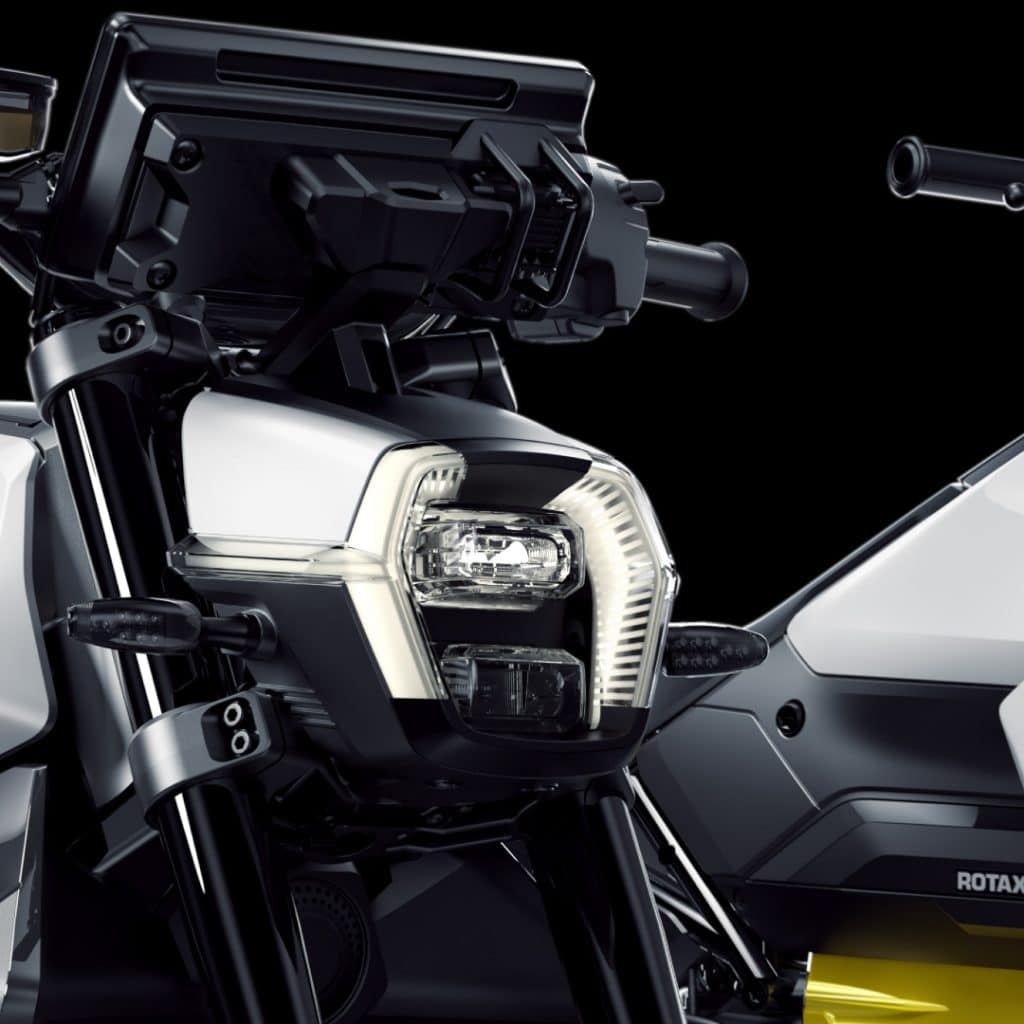 Details for the Can-Am Pulse are similarly limited (BRP plans to release initial specs later in the month to coincide with the company's 50's anniversary celebration), but many of the underpinnings and design cues appear to be shared, including the E-POWER propulsion system. The Can-Am Pulse swaps out the Origin's spoked wheels for a set of alloy hoops and opts for streetfighter styling and dimensions, but shares the single-sided swingarm, large digital display, and color scheme of its stablemate.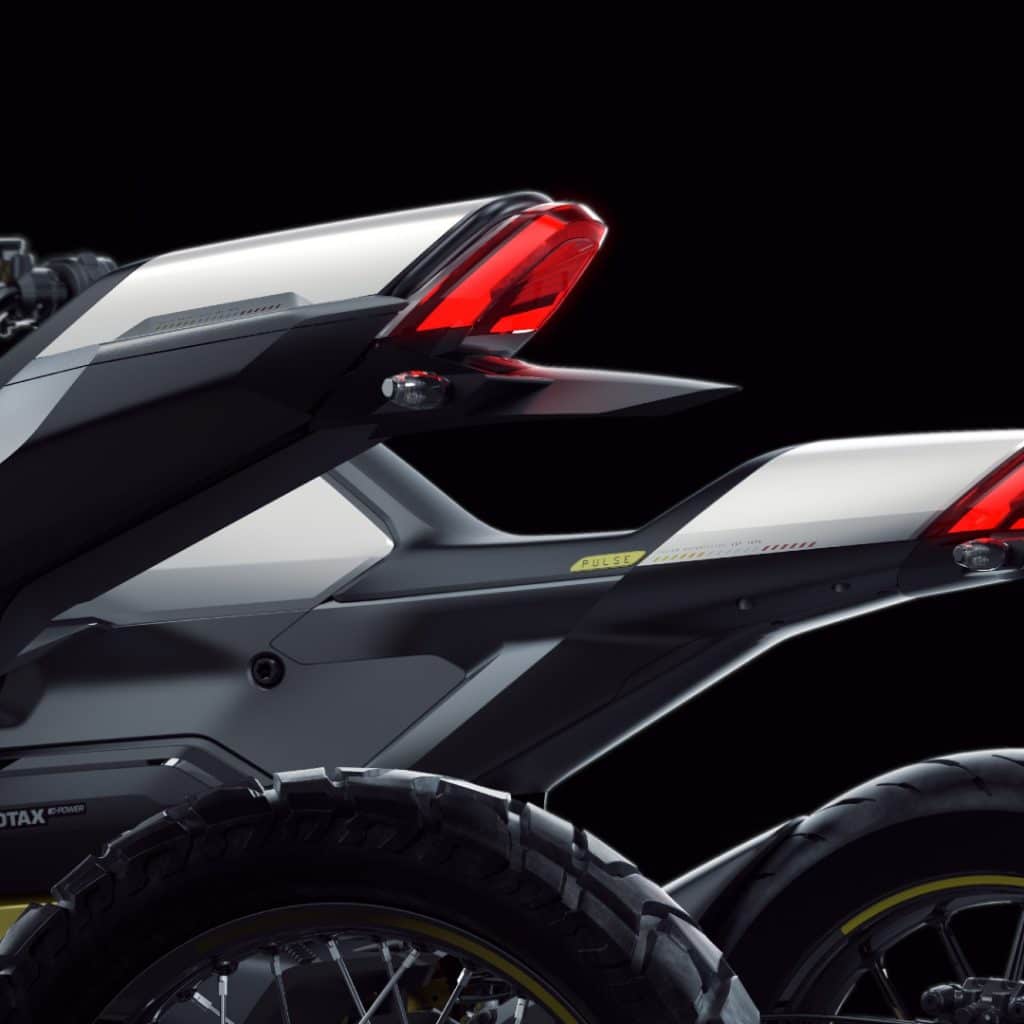 These two Can-Am electric motorcycles (along with an all-electric hydrofoil called the Sea-Doo rise, if you're into that sort of thing) will be the first fruits of the whopping $300 million investment BRP announced back in 2021. The powersports powerhouse has plans to electrify their entire lineup of products, which includes everything from snowmobiles and jet-skis to side-by-sides and autocycles.
"Half a century ago, Can-Am roared to victory on the track and the trail, and today, a new legacy begins. With the Can-Am Origin and Can-Am Pulse, the first two models of our electric 2-wheel family, we are gearing up to reclaim our motorcycle heritage by crafting thrilling riding experiences for a whole new generation."

-Jose Boisjoli, BRP President and CEO