Swedish electric mobility brand CAKE hasn't just dabbled in the high-performance off-road segment in recent years, it's taken a full-bore approach to the space. If the Ohlins-suspended Kalk OR isn't enough proof, the Cake Worlds Race should convince all naysayers. CAKE isn't letting up anytime soon either, especially with the arrival of the new Bukk model.
The off-roader debuts at the top tier of the firm's offerings, improving on even the Kalk range's dirt pedigree. According to CAKE CEO Stefan Ytterborn, the Bukk's newfound durability is a direct result of the brand's "learnings from developing race and off-road motorcycles".
Chassis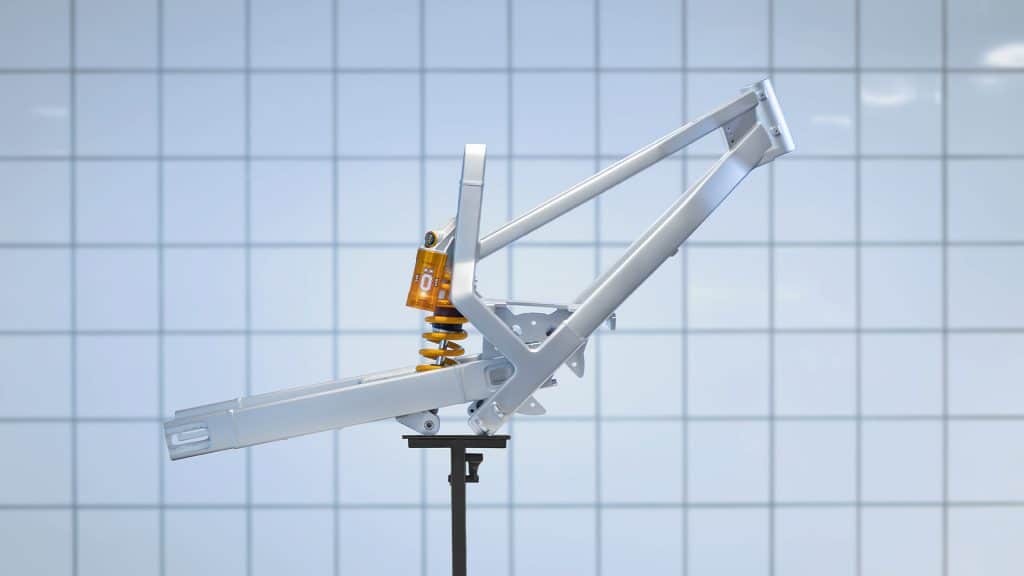 CAKE designers call upon a forged and machined 6061 extruded aluminum frame suspended by a 43mm WP cone-valve air fork and Öhlins S46 shock to fulfill those ends. The front end yields 278 mm (10.9 inches) of travel while the rear end soaks up ruts and whoops with 297 mm (11.7 inches) of travel. Those long legs lift the Bukk's ground clearance to 13.8 inches, but it also pushes the perch up to 38 inches.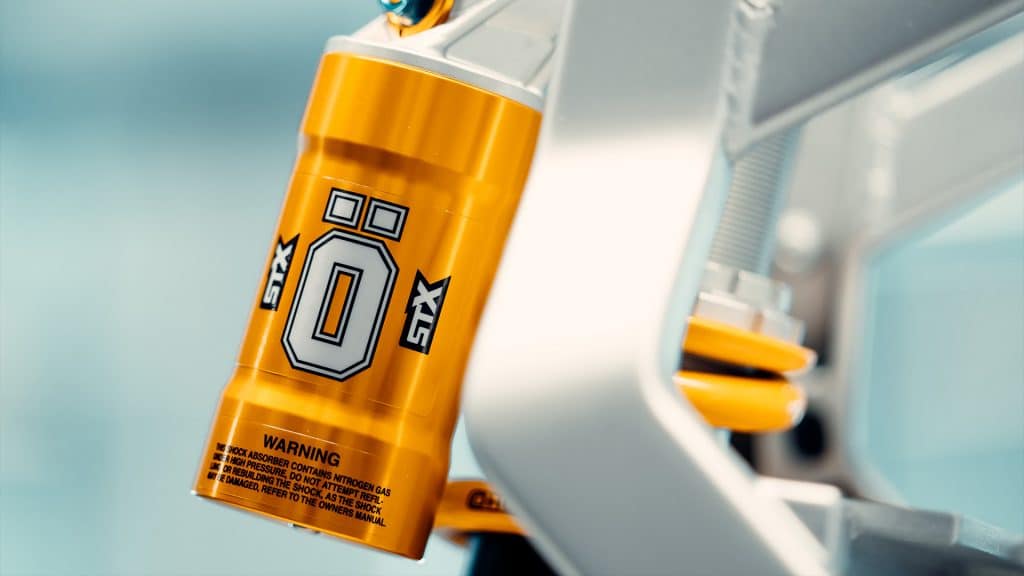 The Bukk's two Formula hand brake levers feed a four-piston caliper mated to a 260mm disc at the fore and a two-piston binder biting a 220mm rear rotor. CAKE laces CNC aluminum hubs to a 19-inch aluminum MX-style front rim and an 18-inch rear rim. A 70/100 MX tire wraps the front wheel while 3.00-18 rubber helps riders roost the rear. With these preparations, the Bukk tips the scales at 187 pounds, but that extra weight comes with extra muscle.
Power & Range
A 21,700-cell, 2.9 kWh (72v 40Ah) lithium-ion battery nestles nicely into the new, robust frame and pairs to a 16 kW (21.5-horsepower) motor. The drivetrain sends all that power to the rear wheel via a 12-tooth front sprocket and plate-sized 72-tooth rear sprocket, resulting in 420 Nm (320 lb-ft) of torque at the rear wheel.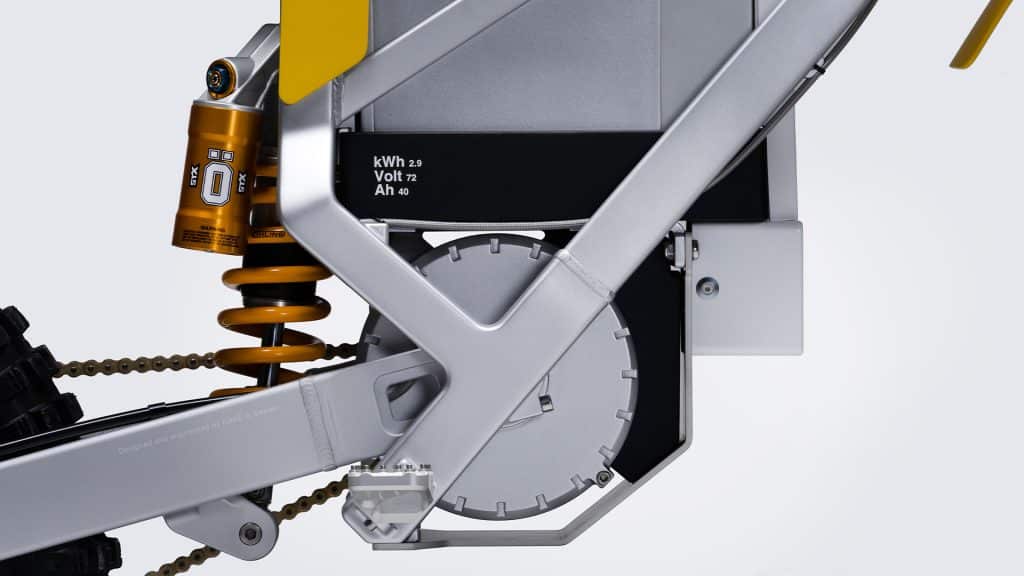 The Bukk musters a 100-km/h (62-mph) top-speed, and CAKE claims a three-hour trail/enduro range, but fails to report mileage. When the user drains the power pack, it reaches 80-percent capacity in 1 hour and 40 minutes, while the fully-recharging requires 2.5 hours.
Technology
CAKE's three ride modes and three regenerative brake settings allow riders to modulate power use based on conditions and ambitions. GPS tracking and online troubleshooting round out the electronics suite, putting full agency at the owner's fingertips.
Availability
Sadly, only a select few will get their hands on the Bukk, as CAKE will produce 50 units in the brand's Race series yellow livery. Pre-orders start today, November 8, 2022, with a starting price of €14,970 (~$14,880 USD).