Swedish motorcycle manufacturers CAKE held their second annual Cake Worlds Race this weekend at the Del Mar Fairgrounds in Southern California. The Cake Worlds Race is a unique take on motorsport, pitting riders from diverse backgrounds ranging from MX pros to MTB amateurs against one another for a chance to compete in the Cake Worlds Finals this September.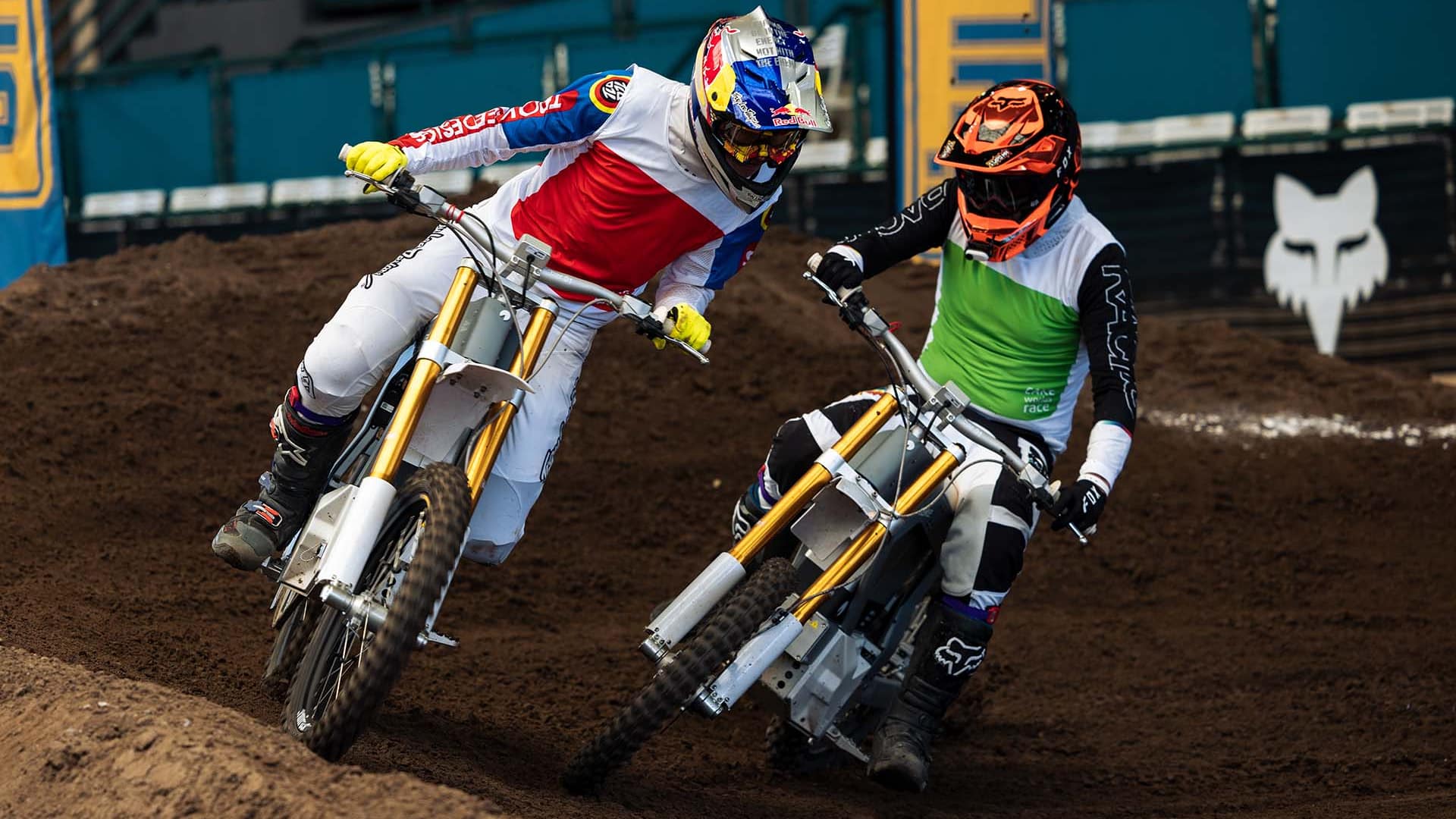 How The North American Cake Worlds Race Series Works
The Cake Worlds Race starts as an open signup event, allowing anyone ages 16 and up with a valid AMA MX license to apply to compete. Up to 64 riders are selected for the event (both through open signup and direct invite), and they all race in heats of four riders at a time in a knock-out format. All riders race on identical Cake Kalk Race motorcycles, which are provided by Cake for the event.
It's a high-intensity contest, with each heat composed of two fast laps around a short but feature-packed track that includes rollers, banks, turns, and (of course) plenty of jumps. Each heat only lasts about one full minute, so a single mistake is all it takes to fall to the back of the pack and be eliminated.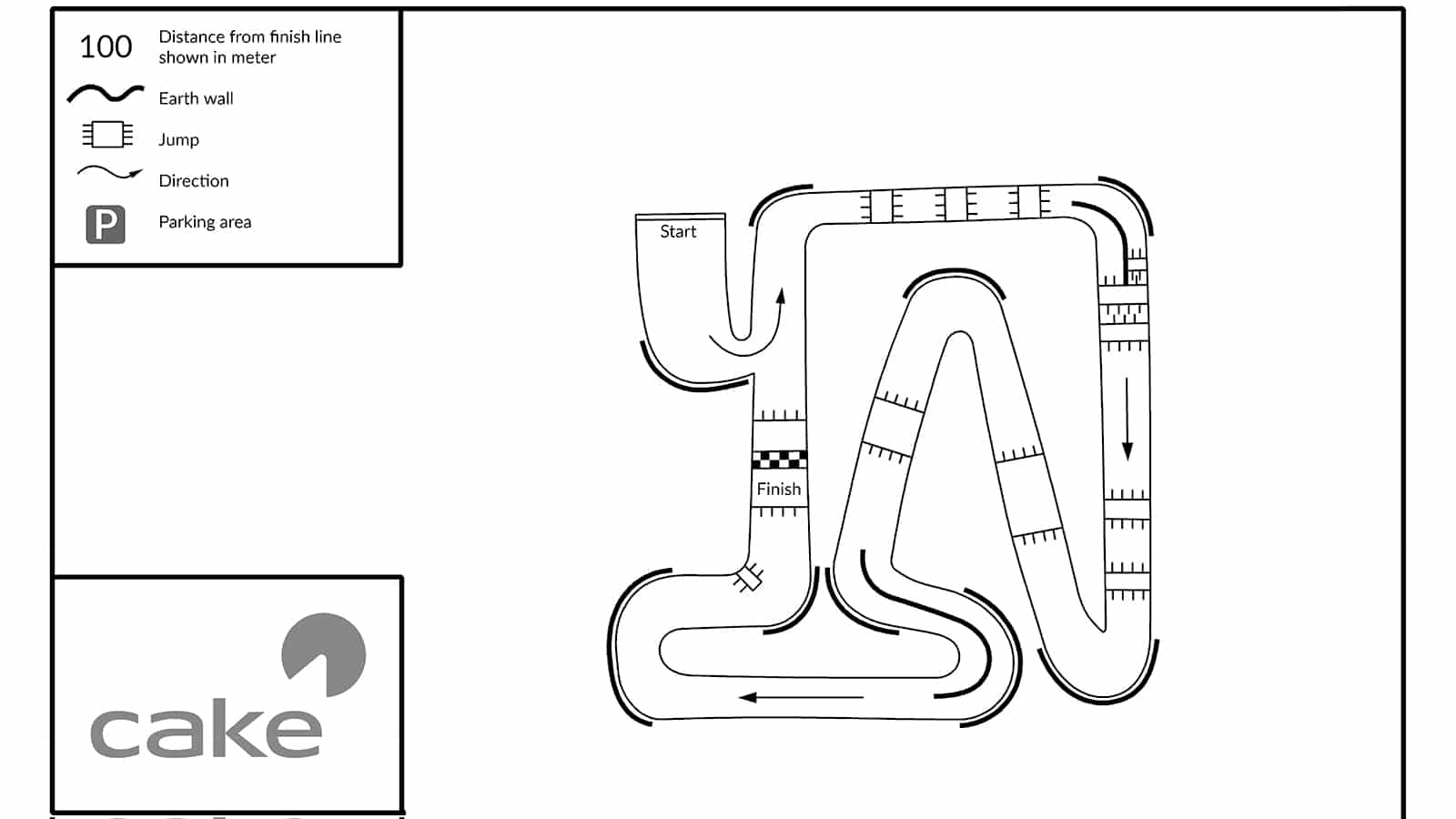 2022 Cake Worlds Race North America Results
The North American 2022 Cake Worlds Race saw a total of 57 competitors out banging bars in Del Mar this weekend, and the official results are finally in for both the Open Class and Invitational Class competitions.
Pro motocrosser Dylan Gaszak took the #1 spot in Sunday's "Open Class" competition, followed closely by fellow MX'ers Daniel Vanderziel in second and Eli Moore in third. Interestingly enough the #4 spot went to pro MTB racer Luca Cometti, a fitting testament to the "level playing field" concept that makes these races so exciting to watch.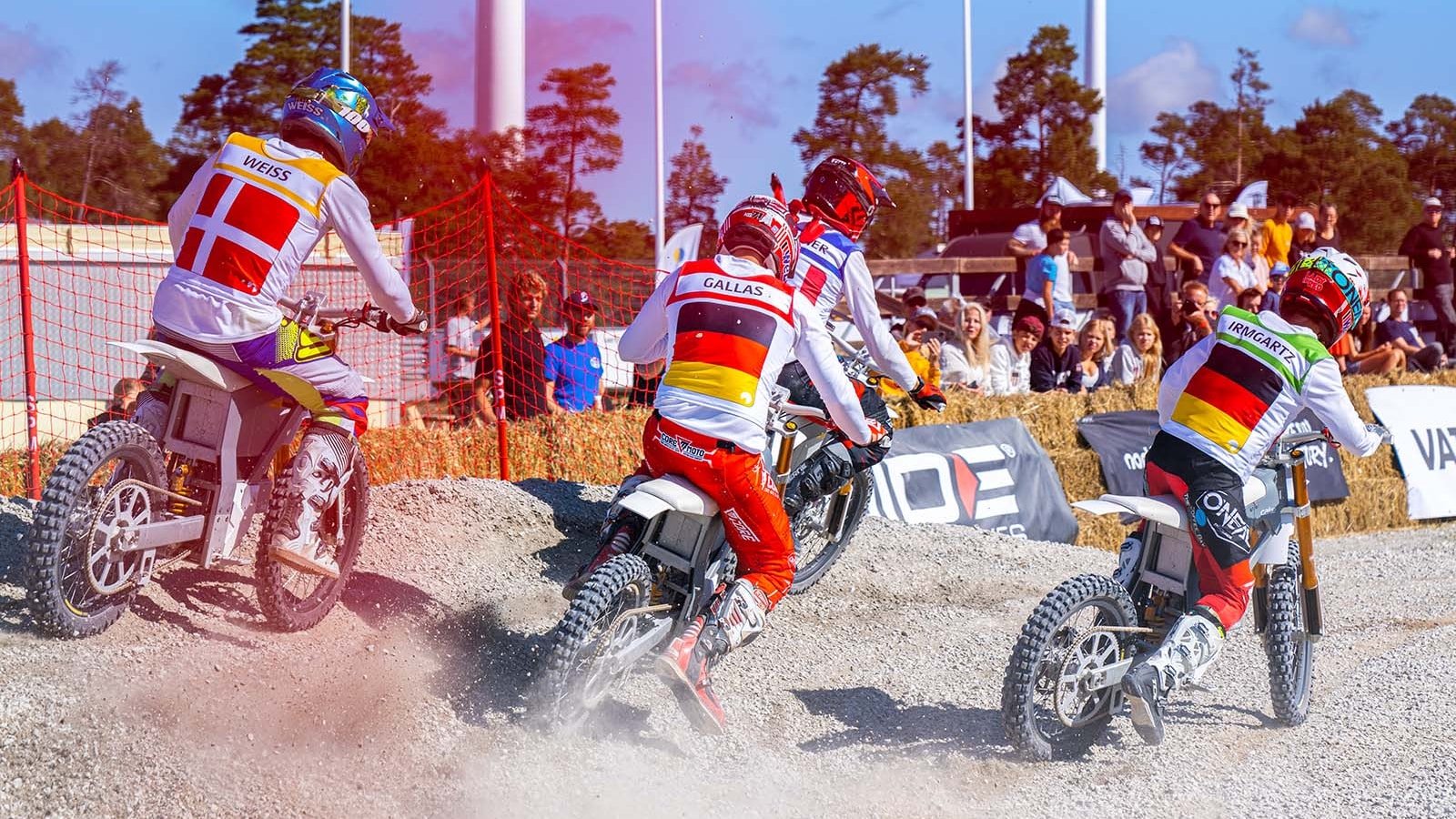 Saturday's Pro-Invitational class saw Motocross Action Magazine editor Josh Mosiman take the top spot on the podium (Mosiman is also a racer in his own right, and has turned laps for JCR Factory Honda's race team among others). Mosiman was followed by Mike Giese in second place (Giese is currently an industrial designer for Evil Bicycles as well as a long-time single-track enthusiast), and the third-place spot went to last year's Cake Worlds Championship winner Seth Stevens.
"I had so much fun! This was my second experience riding an electric bike, and my first time racing one. I was honored to be invited, had a ton of fun being on the track with everyone and really enjoyed meeting so many new friends. To win the final race was the cherry on top", said North American 4X Champion Josh Mosiman.
From here, podium finishers move on to compete in this year's Cake Worlds Finals, which will be held later this year at Fox Raceway in Pala, CA. Here the North American finalists will face off against their competition from overseas (the European finals will be held later this spring In Val Thorens, France and Gotland, Sweden). Winners from the Cake Worlds Finals will then go on to compete in other Cake Worlds racing events scheduled in Europe this summer.
Final Results
Pro Invitational Results

Open Class Results