Swedish motorcycle manufacturer Cake launched three new bikes today designed to get your youngsters on two wheels from as early as 18 months old. They're calling the new product line the "Cake Kids Evolution Program," and their stated goal is to get your little ones onto a full-fledged electric dirtbike called the Cake Go by the age of six.
This new trio of bikes (adorably named Ready, Steady, and Go) is designed to grow with children as they develop more balance, composure, and (of course) height. Let's take a look at the three new models in more detail.
CAKE Ready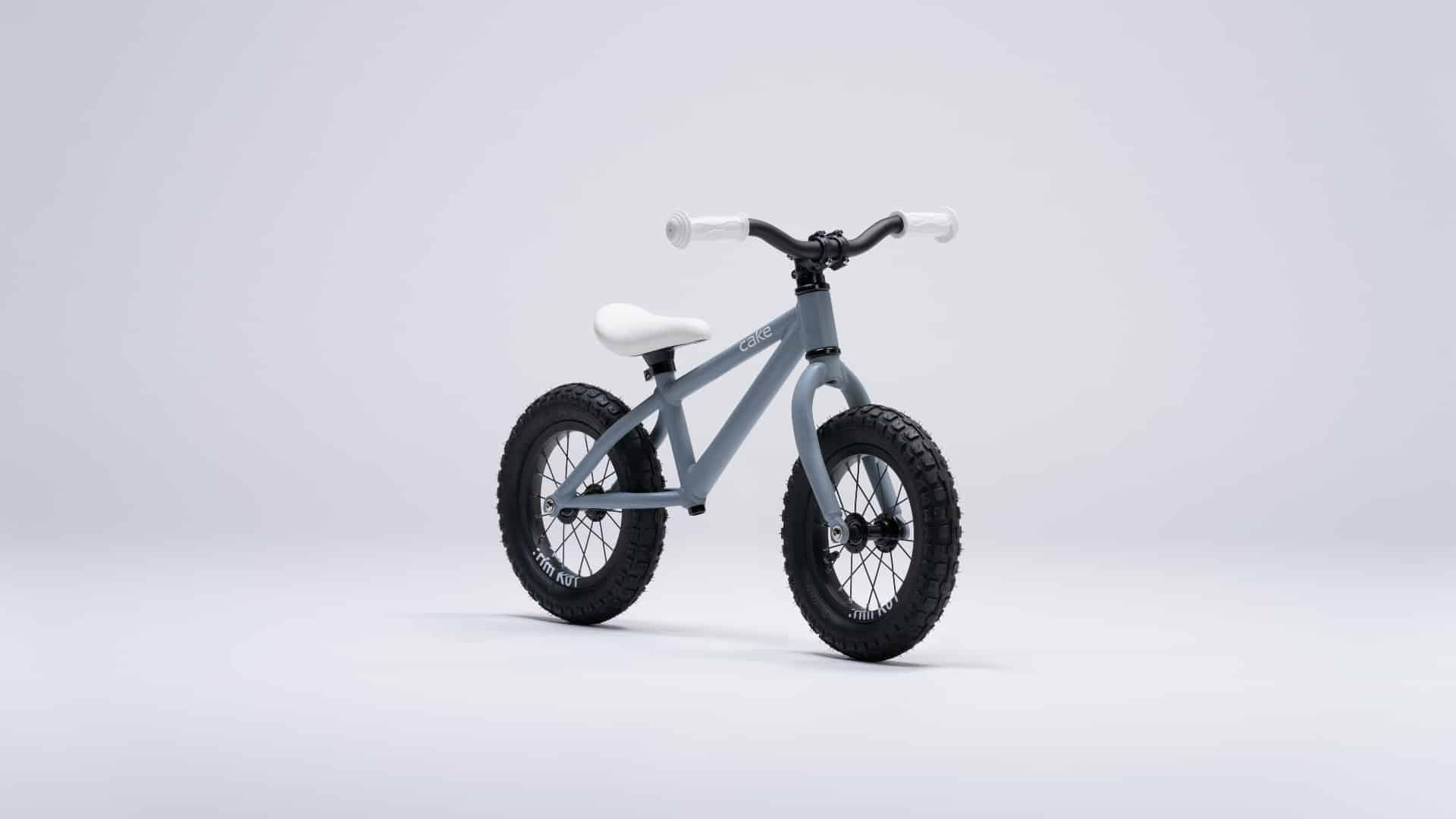 Cake's "Kids Evolution Program" starts from a familiar place: Balance bikes. The CAKE Ready is essentially a balance bike like any other, with a pint-sized aluminum frame, 12-inch wheels, and a rigid frame.
The CAKE Ready weighs in at a scant 6.6 pounds, and is designed to grow with your little ripper until they're around the 4-year mark using an adjustable 25.4mm seat post. Trademark Swedish style is delivered in the form of a matte frame and (in true CAKE fashion) a white seat with matching handgrips. We expect both to be somewhere between taupe and beige by the time your toddler graduates to the CAKE Steady below.
The CAKE Ready is on sale now for $225, and is scheduled to begin shipping in late May of this year.
CAKE Steady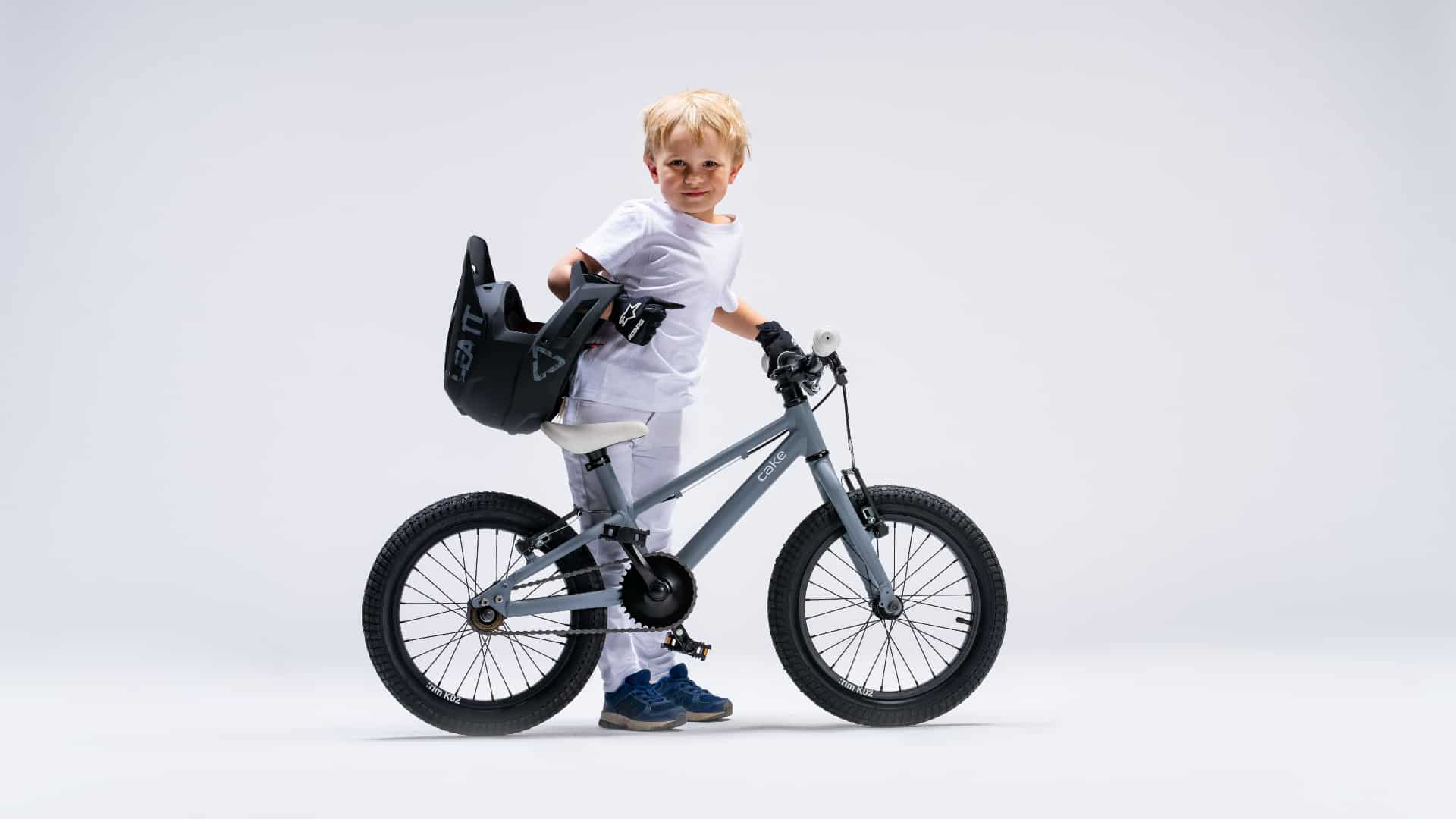 Once your little one graduates from the toddler phase, it'll be time to make room for a CAKE Steady under the Christmas tree. The Steady marks the leap from a balance bike to a proper pedal bike, and graduates up to 16-inch wheels as well.
Cake bills the Steady as a single-speed mountain bike, but with its low seat and rigid frame, it looks just as well suited to the BMX track. The Cake Steady is also the first bike in the program that aims to teach braking skills, and sports simple front and rear rim brakes with short reach levers at the handlebar. Cake recommends the Steady for riders starting around 3.5 years old.
The CAKE Steady retails for $400, and Cake says they plan to begin shipping on May 25th.
CAKE Go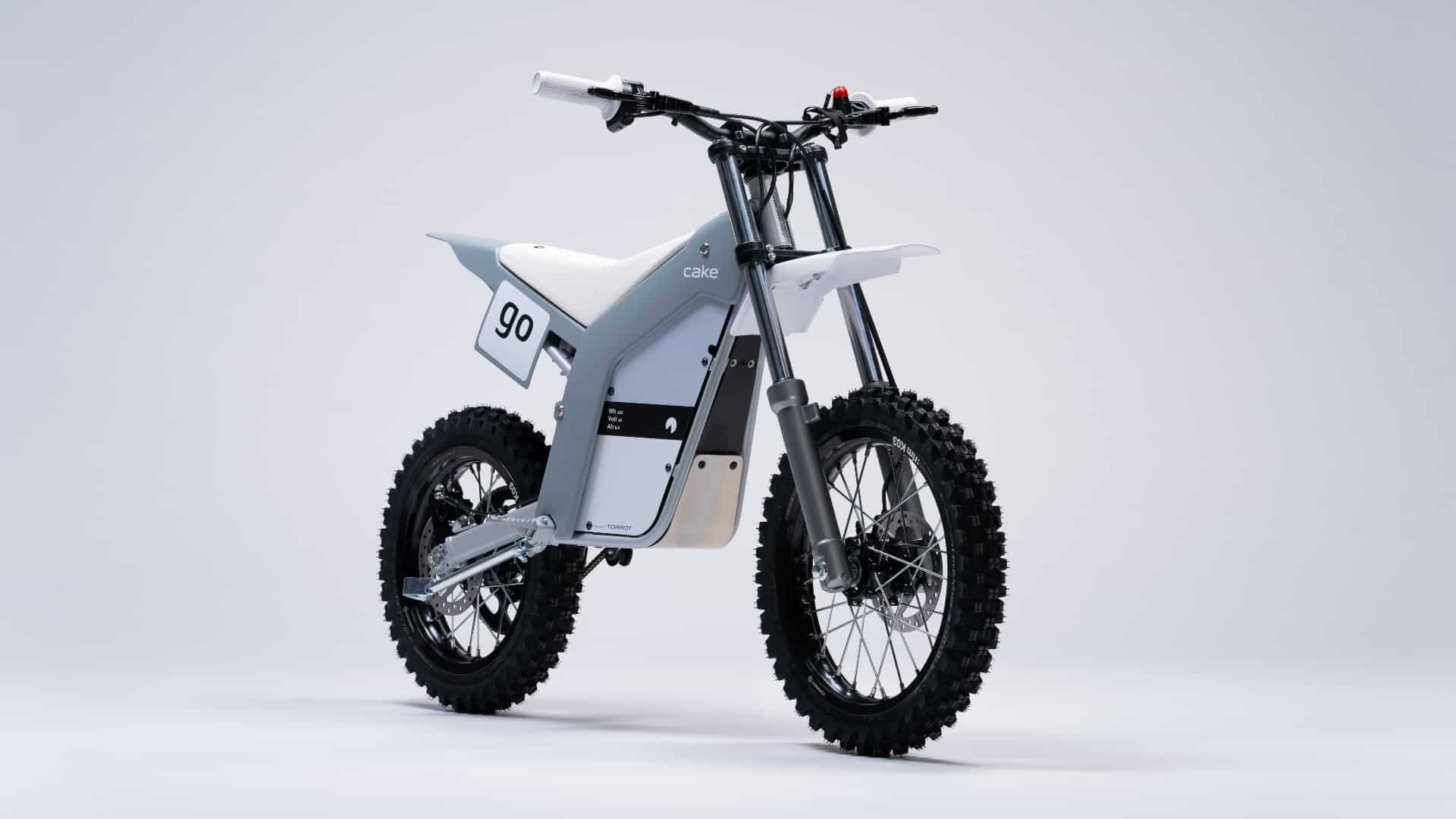 And alas, starting at the tender young age of 6, we arrive at our goal: A proper electric dirtbike with full suspension, knobby tires, disk brakes, and of course, a white seat.
The CAKE Go is reportedly engineered for pilots anywhere between 55 and 88 pounds, but we know that won't stop you from doing a few victory laps on it before handing it over to your progeny. CAKE specs the Go with a top speed up to 25mph, and an adjustable power output (selectable by the parent/guardian) between 600W and 1500W.
If those specs sound familiar, they should. A closer look at the CAKE Go reveals it's actually manufactured by the folks at Torrot Electric, which would make it a rebranded Torrot Motocross 2, right down to the DNM rear shock and Michlin Starcross tires. That means if you're curious to hear how your little one might like the CAKE Go, you're in luck: We actually enlisted our favorite 60-pound motocross prodigy to test this very bike (albeit without the aforementioned Swedish style) earlier this year, and you can get his take on it in this video. Its no replacement for a youth race bike, but it should make the perfect learner's bike for ripping around the backyard or following mom and pop around the local trails.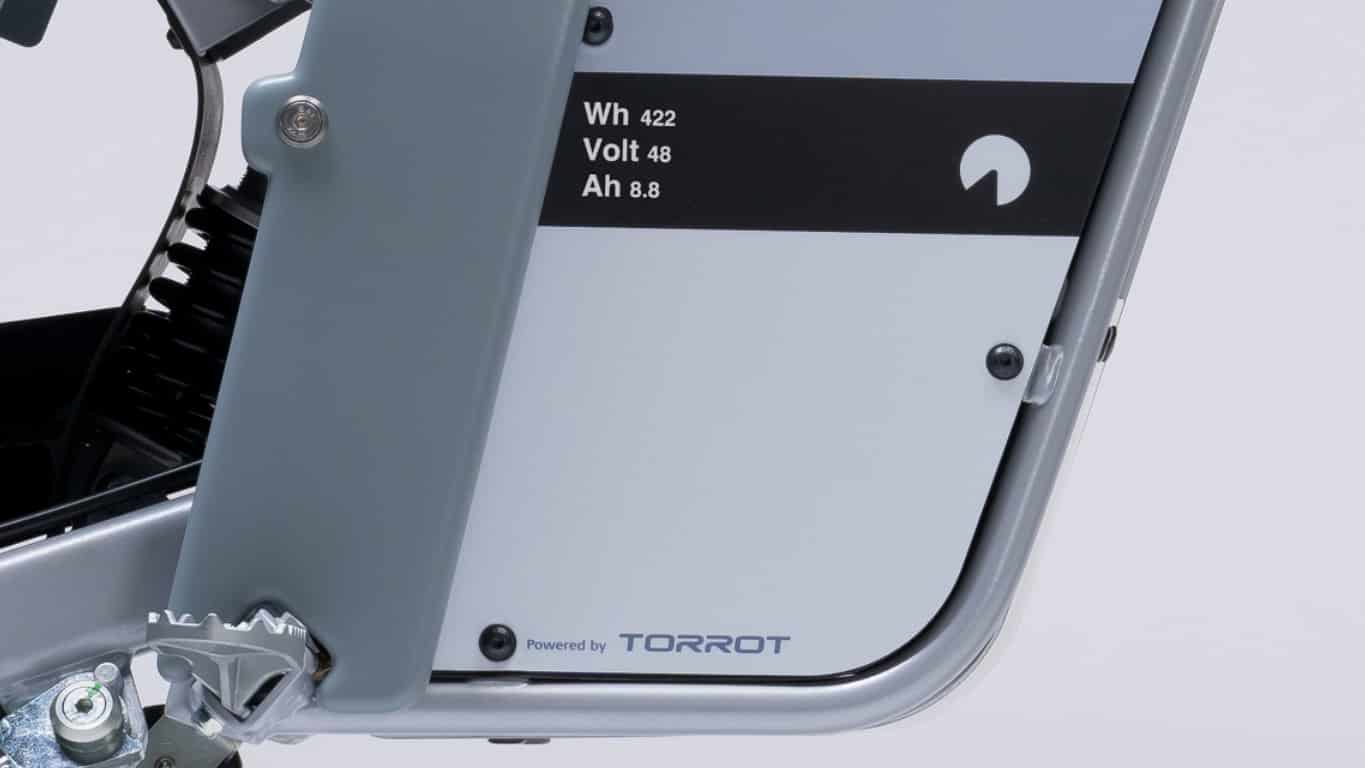 The CAKE Go retails for $3500, and is slated to begin shipping alongside the CAKE Ready and CAKE Steady models this May. All three new models are available to view and/or order at the CAKE website.