Good news: Dutch manufacturer EMX Powertrain have just wrapped up development on their highly-anticipated EMX XF30 electric motocross bike, and are now taking pre-orders for their first production model. Bad news: It's gonna set you back nearly $20,000 dollars.
EMX has christened the first round of bikes the "custom edition", and the initial offering is limited to 100 units. EMX Powertrain says these limited edition XF30's will ship with a "special tag on the frame" which we can only assume is made from solid gold or a collage of winning lottery tickets.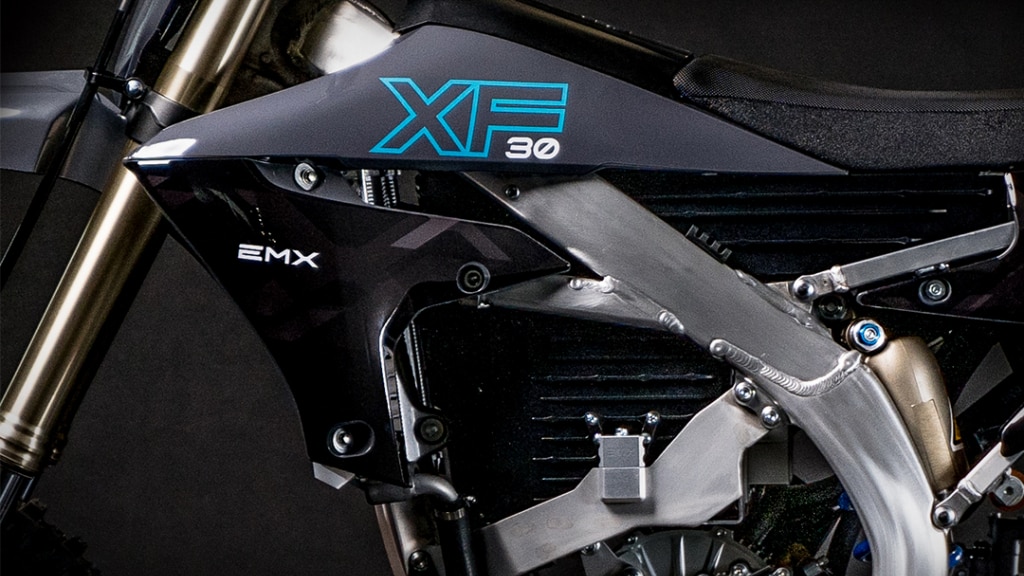 It goes without saying that a $20,000 dirtbike is a tough pill to swallow, especially in front of the $13,000 elephant in the room that is the Stark Varg. We'll withhold our judgments here until we've had some actual seat time on the XF30, but here's some food for thought to chew over in the meantime:
EMX XF30 Electric Motorcycle Specs, Details, Etc.
The EMX XF30 is the production version of the EMX Pro motocrosser scheduled to compete in the inaugural FIM E-Xplorer Cup later this year, and as such, it inherits all the most important aspects of the original prototype. Chief among them is a true motocross frame developed in collaboration with Yamaha (essentially a modified YZ250F chassis), KYB suspension front and rear, and EMX Powertrains' proprietary liquid-cooled motor and controller.
Initial performance numbers claim the EMX XF30 makes 40 horsepower and 138 ft-lb of torque, which "technically" translates to 531 ft-lb of torque at the rear wheel. Power is delivered via a clutch-free single-stage helical gear transmission mated to a 13/50 chain and sprocket secondary drive.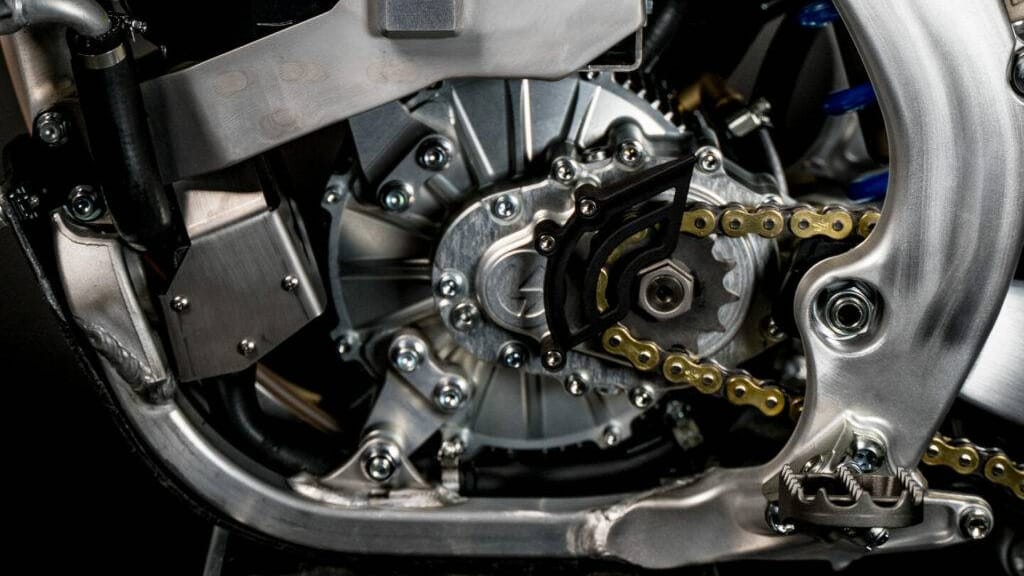 Battery wise the XF30 is specced with a 4500 Wh NMC lithium ion unit, with nominal power rated at 102 volts. Charging time is claimed at 90 minutes for 0-100% using the XF30's included external charger. Three ride modes are available (ride, enduro, and race), and EMX claims "up to 2 hours" of battery life for the XF30 in it's most eco-friendly setting.
It's also worth noting that although EMX designed the XF30 as clutchless bike, the rear brake is still controlled with a foot pedal. This makes sense considering one of EMX's goals with the XF is to deliver a "familiar" motocross experience, but there's no mention of the option for a handbrake conversion. The first 100 models are scheduled for delivery during Q1 of 2023.
"We're extremely proud to finally show the XF30. I want to thank everyone within EMX Powertrain who worked extremely hard to get where we are. We started drawing up the bike from a blank canvas, developed an electric powertrain, and built a motocross bike showcasing incredible balance and performance. We believe this first limited series will appeal to many early adopters and marks our first step in contributing to the future of the sport. I also would like to point out that the XF30 is the first commercial application of our EMX high-performance powertrain, to be followed by many more, starting with our street-legal bike in 2024."

-Elmar Dohms, EMX Powertrain founder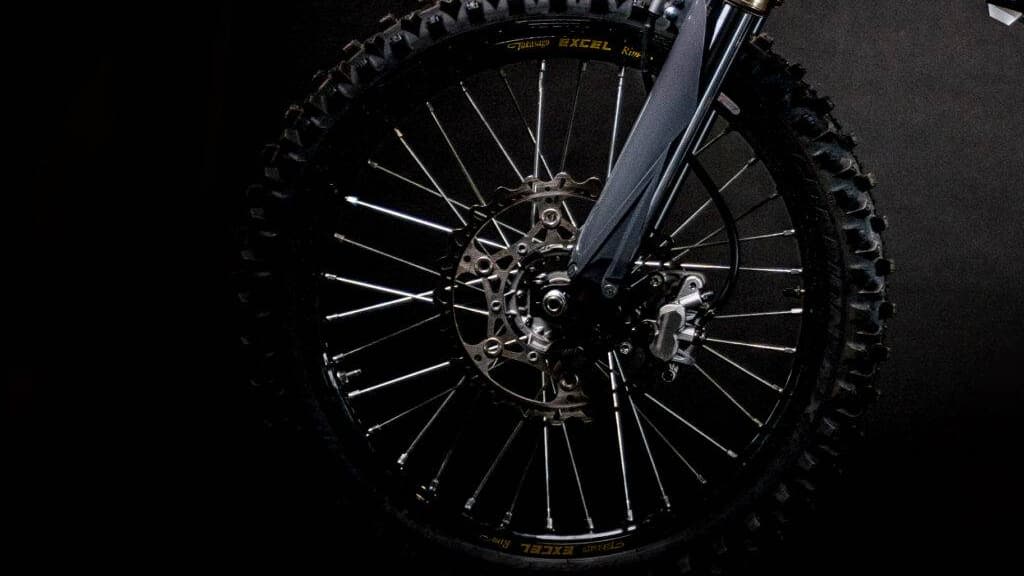 The EMX XF30 is obviously an exciting machine in its own right, but EMX Powertrain has a tough row to hoe if they can't reign in the XF's nearly $20,000 sticker price by the time the standard production machine launches. At risk of beating a dead horse here, the forthcoming Stark Varg is currently available to order for $13,000 in its most expensive trim, but even the base model ($11,900) appears to beat out the XF30 at nearly every juncture. Power is significantly higher, range is roughly triple the time/distance, technology and rider modes appear much more sophisticated, and the chassis is far more advanced. Throw in Brembo brakes, top-notch materials like carbon fiber and magnesium, and looks that kill, and EMX has some serious competition to deal with.