EMX Powertrain, makers of the EMX Pro electric motocrosser, have announced they'll be joining the inaugural FIM E-Xplorer Cup this year. This makes EMX the third official manufacturer to enter the series for 2022 alongside the folks at Mugen/M-TEC and their Honda CRF-based E-REX prototype as well as French manufacturer Electric Motion, presumably aboard their "Escape R" trails/trail hybrid.
Who Is EMX Powertrain?
EMX Powertrain is a Dutch company founded in 2018 by Elmar Dohms. With decades of experience in motocross racing and an extensive academic background in mechatronics, engineering, and information technology, Dohms was the ideal candidate to bring technological know-how and a passion for motocross to the cutting edge of the motorcycle industry.
Dohms saw the future of motocross rapidly coming into question as environmental regulations became more and more strict, and decided the best way to "future-proof" the sport he loved so much was to design an all-electric alternative. Dohms wanted to find a way to build a competitive machine that combined the instant power delivery of an electric drivetrain with the uncompromising form and handling of a full-sized and fully-modern motocross chassis.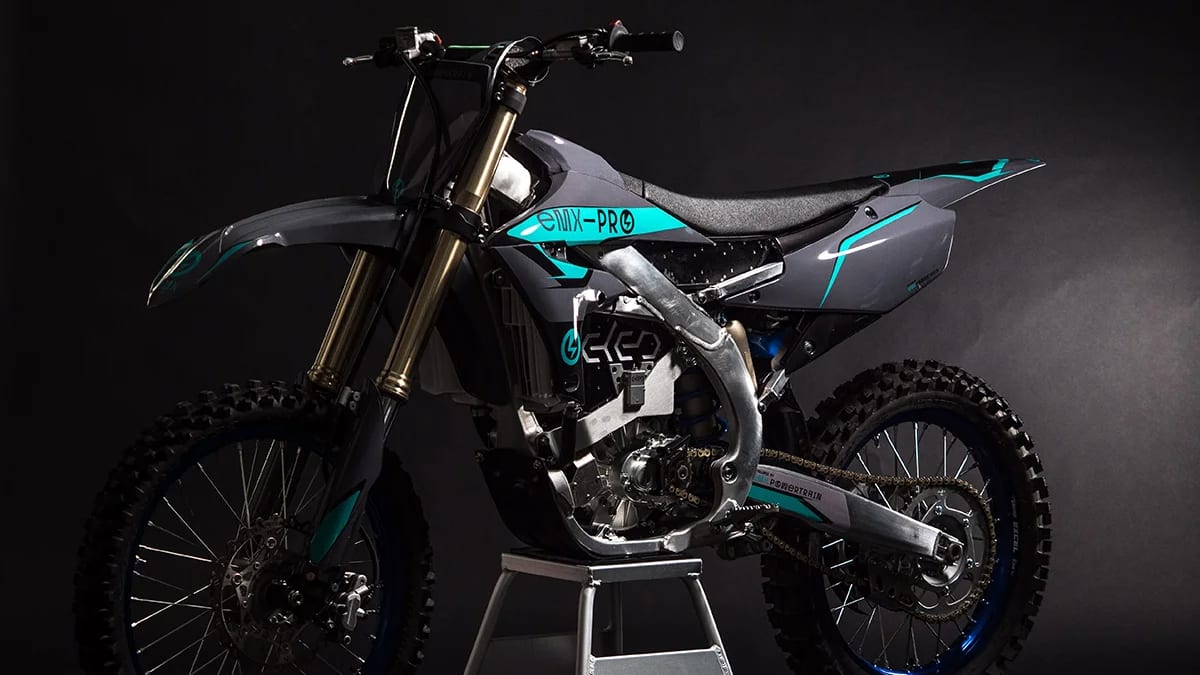 The EMX Pro is their first functioning prototype, and if EMX's on-track footage is any indicator of the Pro's performance, we should be in for an exciting season of racing in 2022.
About The Bike: 2022 EMX Pro Motocrosser
The EMX Pro is a thoroughly unique and cutting edge product, but the bike itself may look familiar to you. That's because when EMX Powertrain began designing the bike, they enlisted the collaboration of a few industry heavyweights to bring the concept into reality.
For instance, the Pro's chassis should be instantly recognizable to anyone who follows motocross or dirt bikes in general: That's because EMX joined forces with the folks at Yamaha to adapt the frame of their proven YZ250F MX bike to the newly developed electric powertrain.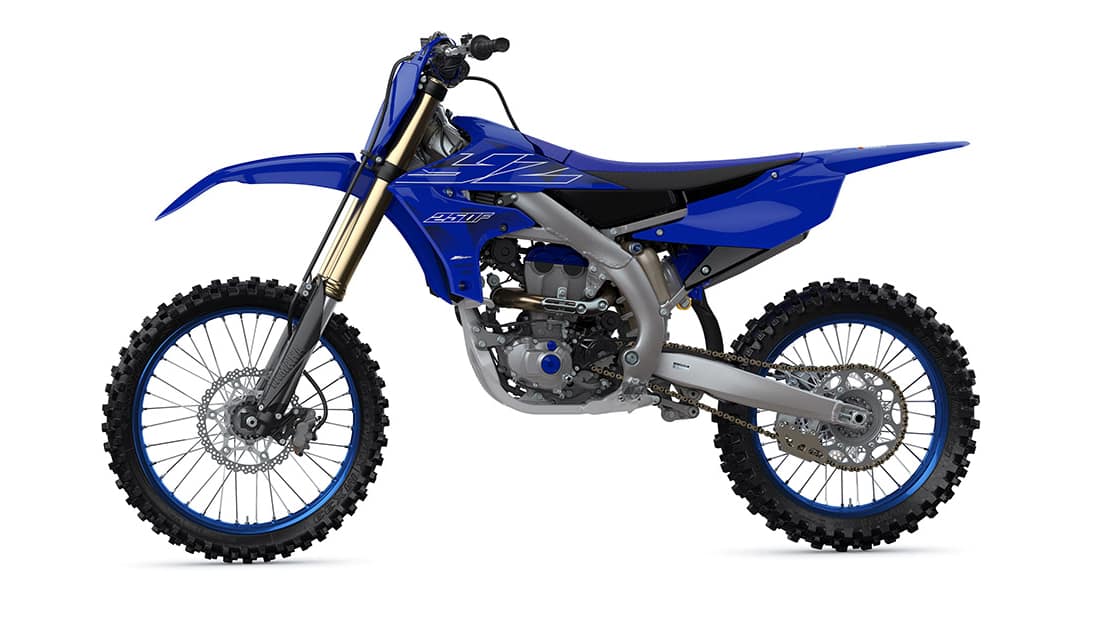 Speaking of which, you may also recognize a familiar logo sitting on the EMX Pro's battery: ELEO Technologies, the European company that's been producing high-performance battery and controller systems for everything from motorcycles to delivery vans since 2017, was tapped to develop the most energy-dense power pack possible for the EMX prototype.
All this tech is routed through EMX Powertrain's own clutch-free, single-gear transmission for a shift-free experience that puts down consistent torque at any speed. The current prototype also features customizable settings like variable torque delivery maps and customizable engine braking similar to technologies we've seen on models like the Stark Varg and Cake Kalk.
Like many of the other machines lining up for this year's E-Xplorer series, the EMX Pro is still in development, and that's one of the most exciting aspects of the upcoming races. E-Xplorer is as much about pushing the envelope of new electric technologies as it is about the racing itself, and that's a win-win for race fans and the electric motorcycle industry as a whole.
As a manufacturer of innovative electric motocross bikes, we support the mission of the FIM E-Xplorer World Cup to use electric racing to accelerate innovation. The FIM E-Xplorer World Cup is a great electric platform for EMX Powertrain in general, but also to raise awareness for electric dirt bikes and highlight their potential. We look forward to competing for the title against established brands as well as inventive pioneers, while all aiming for the same goal: Propelling electric motor racing into the future.

-Elmar Dohms, EMX Powertrain Founder