The Flux Primo is the latest high-performance motocross prototype in development. With 85 horsepower, hot-swappable batteries, proper suspension, and customizable power delivery via smartphone, it's got the makings of a serious contender.
In the current age of eclectic CEOs gone wild, I think we can all agree that there aren't nearly enough professional racers among their ranks. Sure, Elon Musk makes a fast car, but can he drift it? Enter Marko Ukota, founder and CEO of Flux Performance, who also carries the titles of former Slovenian and Italian national supermoto champion, as well as CAD mechanical engineer.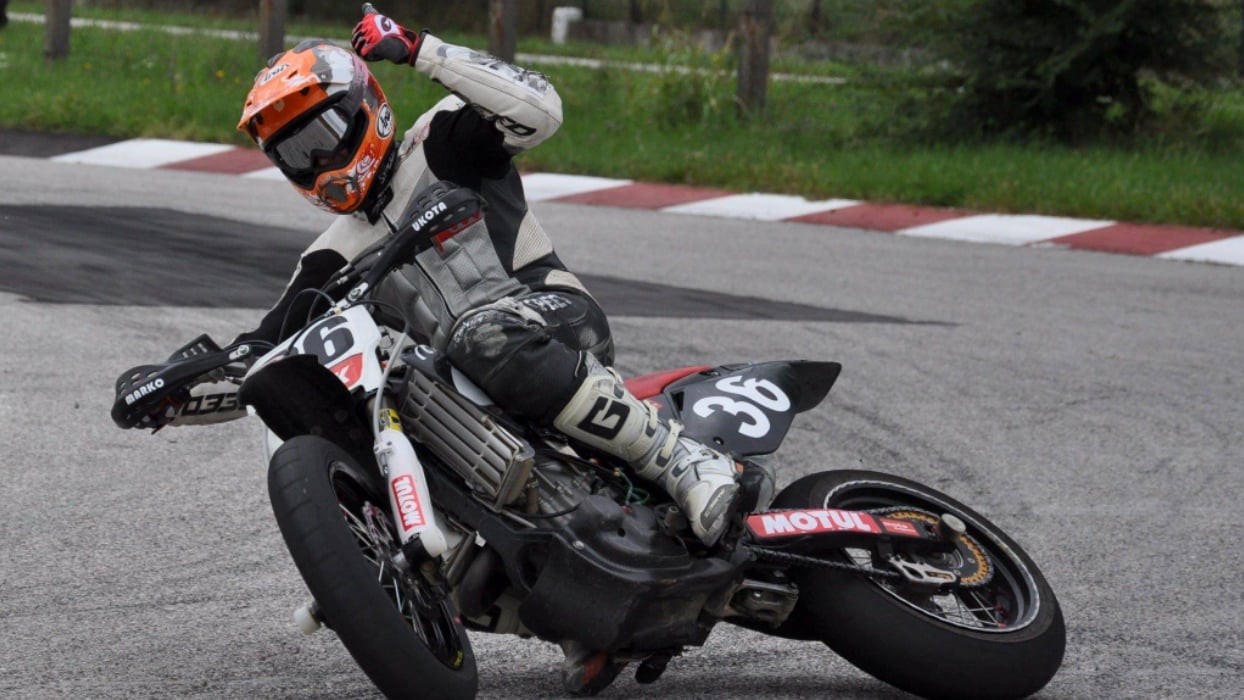 Ukota may not build rockets for interstellar travel, but he damn sure wants to build you a two-wheeled rocket for the racetrack. The newly announced Flex Primo, an 85-horsepower electric motocross bike, is poised to become his first such creation.
The Primo isn't Ukota's first foray into high-performance electric motorcycles though. Back in 2009, Ukota says that his interest in supermoto actually led him to start developing an electric supermoto project, but it just didn't pan out.
"The batteries just weren't good enough at that time." Ukota said. But a lot has changed in the past 11 years.
In 2022, Ukota believes electric propulsion technology has finally reached a competitive level, and he sees three clear reasons for jumping on the opportunity.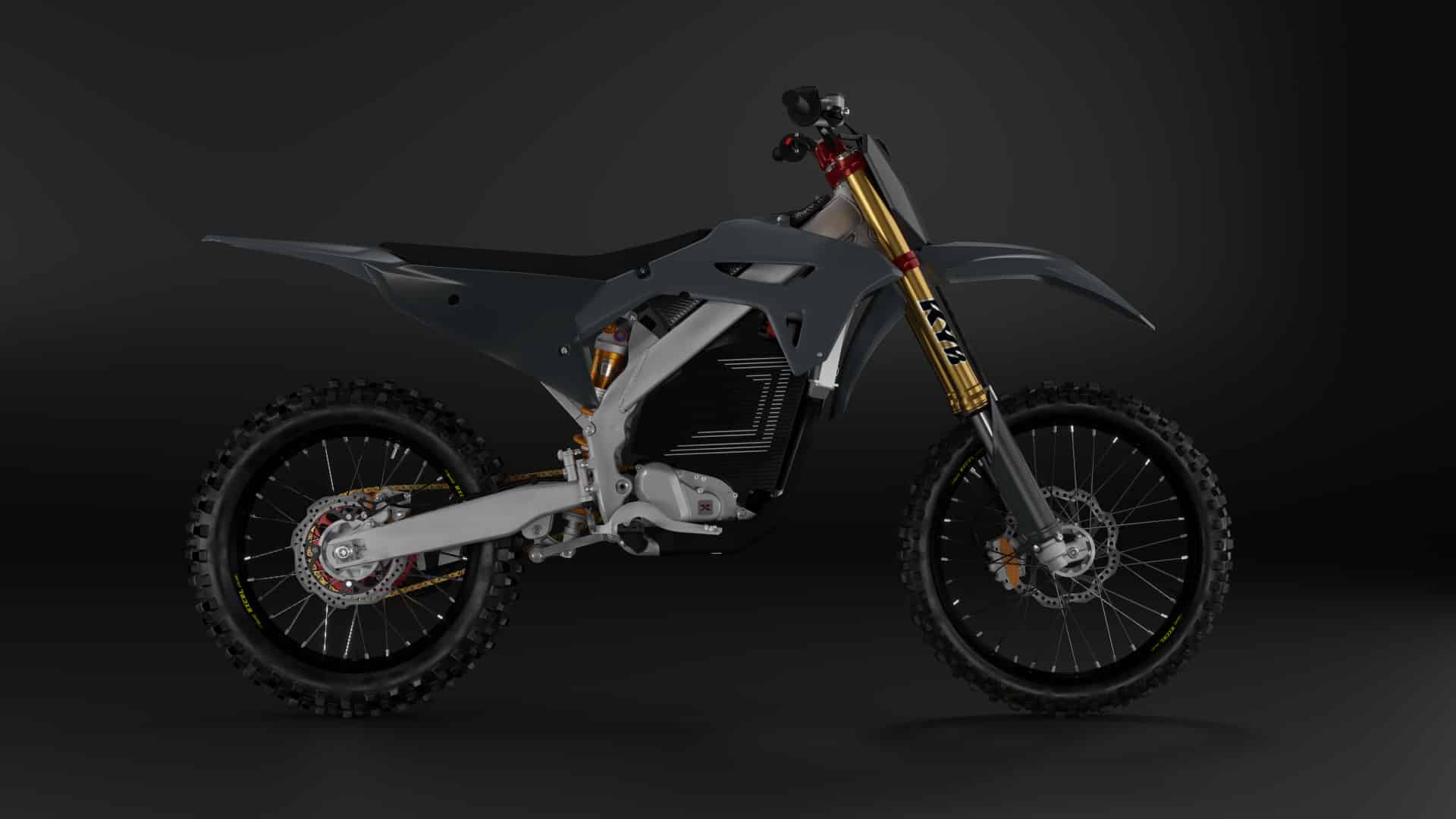 "There are three unbeatable reasons for wanting an electric off-road motorcycle" Ukota explains. "First, noise is the sport's biggest enemy. In Belgium, the world's cradle of motocross, there used to be around 60 MX tracks in the 1970's. There's only 6 of them now."
Similar observations have been made by other emerging electric motocross pioneers, including the folks over at Stark Future, manufacturers of the highly anticipated Stark Varg we reported on earlier this year.
"Second, (internal combustion) engine maintenance requires skill, and is very expensive and time-consuming. All time and money that could be spend riding."
Regardless of how you feel about electric's place in the future of motocross, we don't know any racers who enjoy top-end rebuilds every 25 hours or so. Tough to argue with Ukota on that one.
Ukota also believes that the electric power delivery combined with smart technology like traction control and variable rider modes has too much potential to ignore. The world began to see what electric was capable of at the peak of the Alta Redshift's popularity, but we all know the sad ending to that story. Initial specs of the Flux Primo suggest it could very well lead the next charge in electric off-roaders.
Flux Primo Electric Dirtbike Overview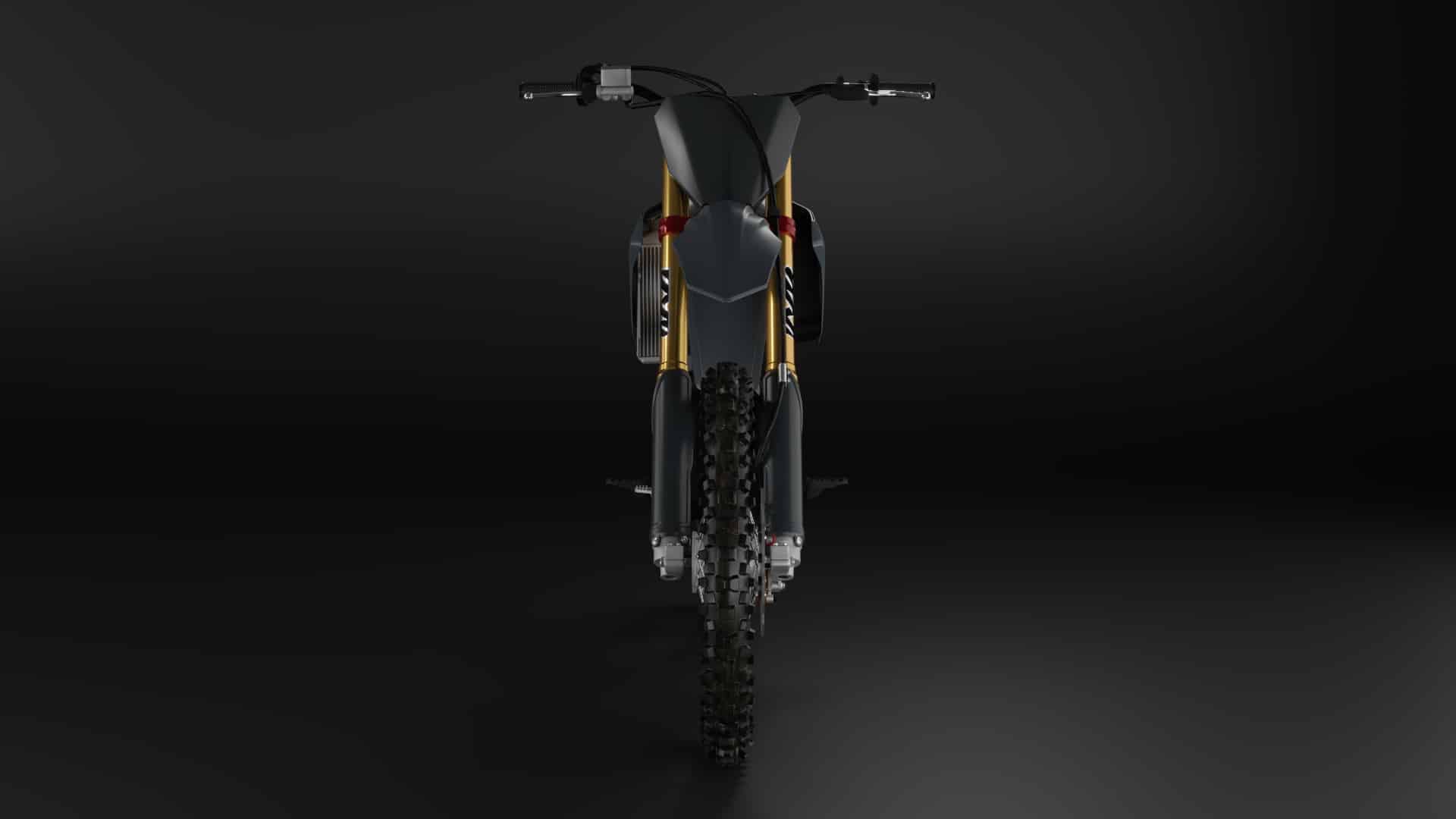 The folks at Flux Performance tell us they're aiming to launch the Flux Primo as the most powerful production motocross bike on the market. If their claim of 85 peak horsepower is accurate, the Primo will indeed take that title, beating out the current pre-production claim of 80 horsepower from the Stark Varg.
The proposed battery of the Flex Primo is also larger than the Varg at 6.7 kWh, and while only time will tell whether the larger Primo's battery wins out in terms of energy density, it does have something special going for it: It's hot-swappable, and according to Flux Performance, can be exchanged in about 60 seconds.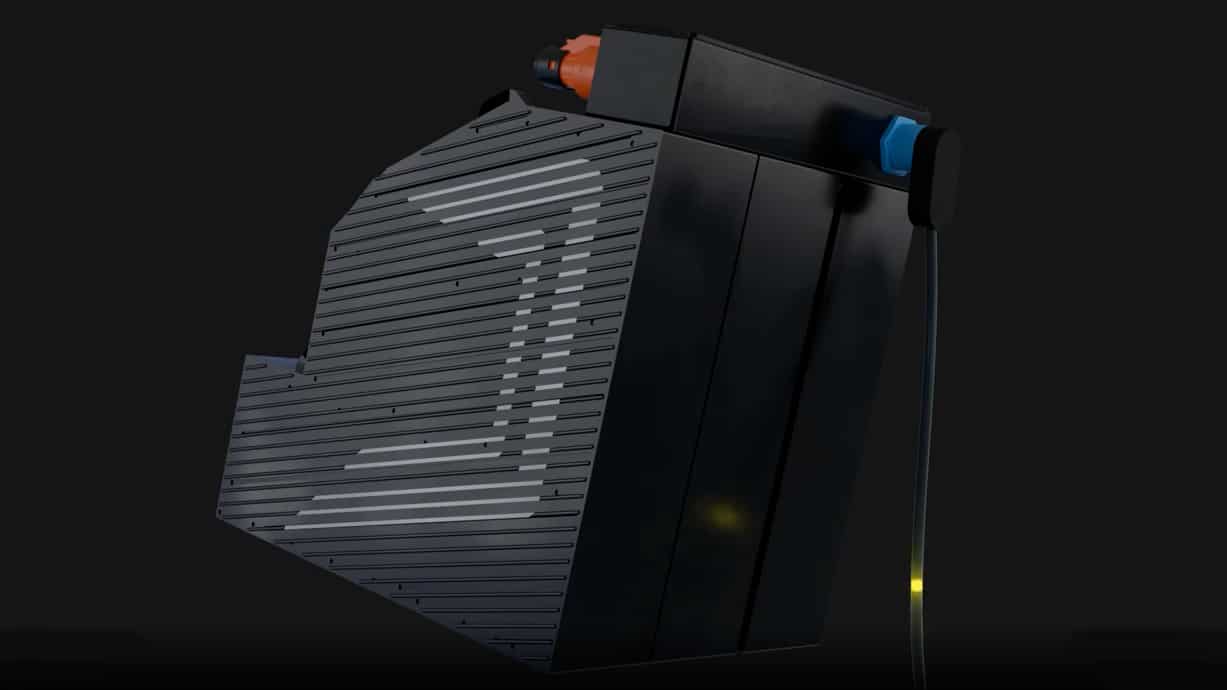 So yea, right about now is the time we'll point out that digital renderings of the Flux Primo are all the folks at Flux Performance have shared with the public at this point. Unfortunately that's about par for the course at this moment in the electric motorcycle industry, but if Flux pulls this off, they'll have a serious contender on their hands for events like the upcoming FIM E-Xplorer World Cup.
Other highlights of the build include a 48mm KYB fork up front, an Ohlins TTX shock in the rear, a virtual clutch, regenerative braking, and a reverse button (hey, it's electric, why the hell not).
If you're interested in test riding a Flux Primo prototype yourself, you may be in luck. Flux performance is currently accepting applications from interested riders (both amateur and professional) to help test and tweak the Primo this summer.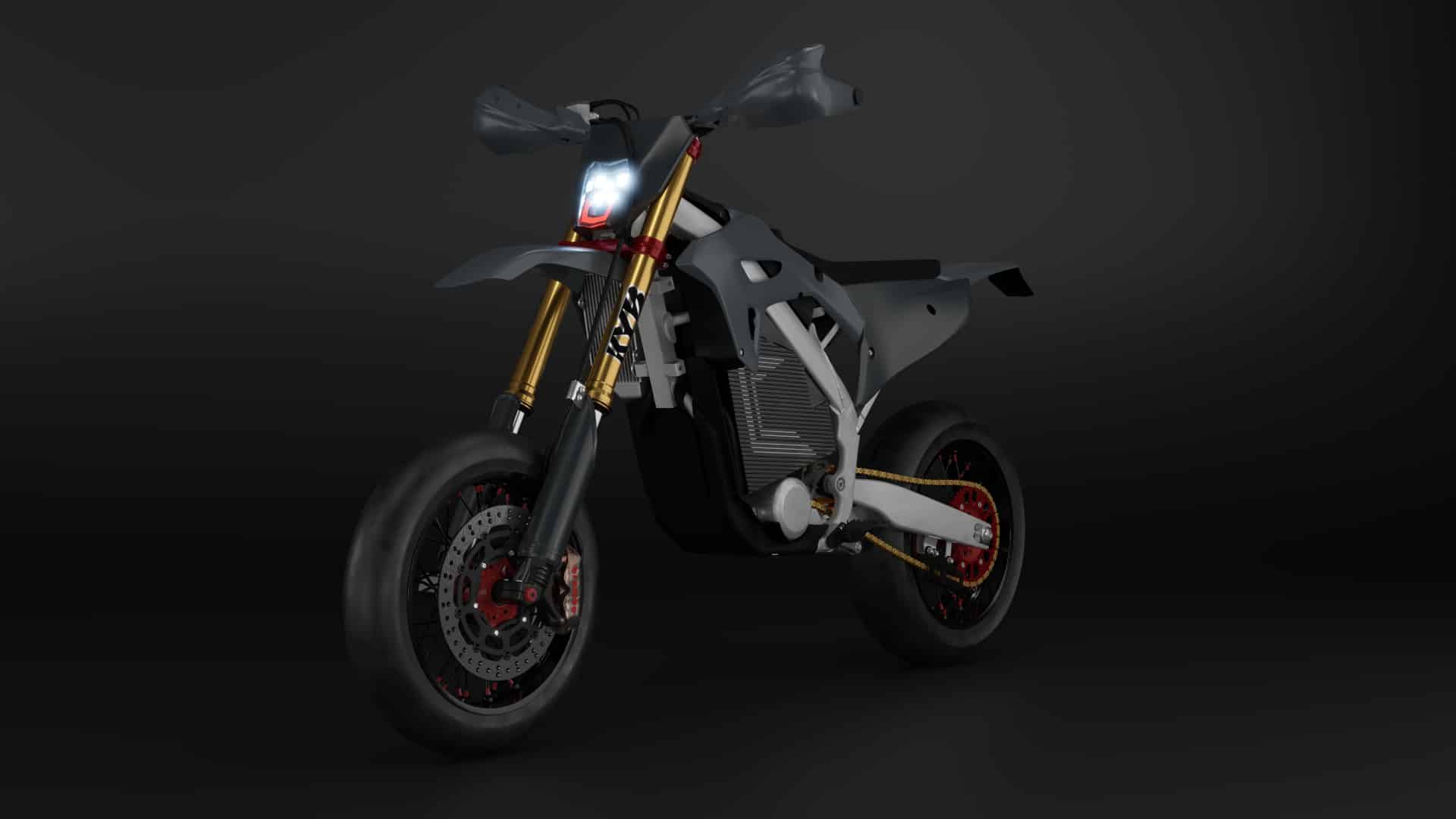 If all goes well with the funding/development stage of the prototype, Flux Performance says they'll be delivering their first production models by 2024. Target MSRP for the Flux Primo is currently set at $12,800. Enduro and supermoto models are planned to follow shortly after, presumably based on the same Primo platform, and that's always good news.