The Silver Comet Trail is a 61.5 mile stretch of smoothly paved two-lane trail located in the heart of good ol' Paulding County Georgia. It's a favorite of runners and bikers alike, but If you're a local to the area, it carries a much more sinister connotation: The Silver Comet is haunted. It's a bonafide urban legend, tainted by reoccurring headlines of violent boogeymen, murders, and assaults. First was the murder back in 2006, then an assault in 2014, followed by another assault in 2019.
If you think I'm exaggerating, you need look no further than the local government's website on "Trail Safety Tips" for the Silver Comet, which recommends the following to its residents:
"Bring self-protection: Though rare, there's been crime on the trail. When asking 35 random people on the trail if they were armed, the majority carried protection."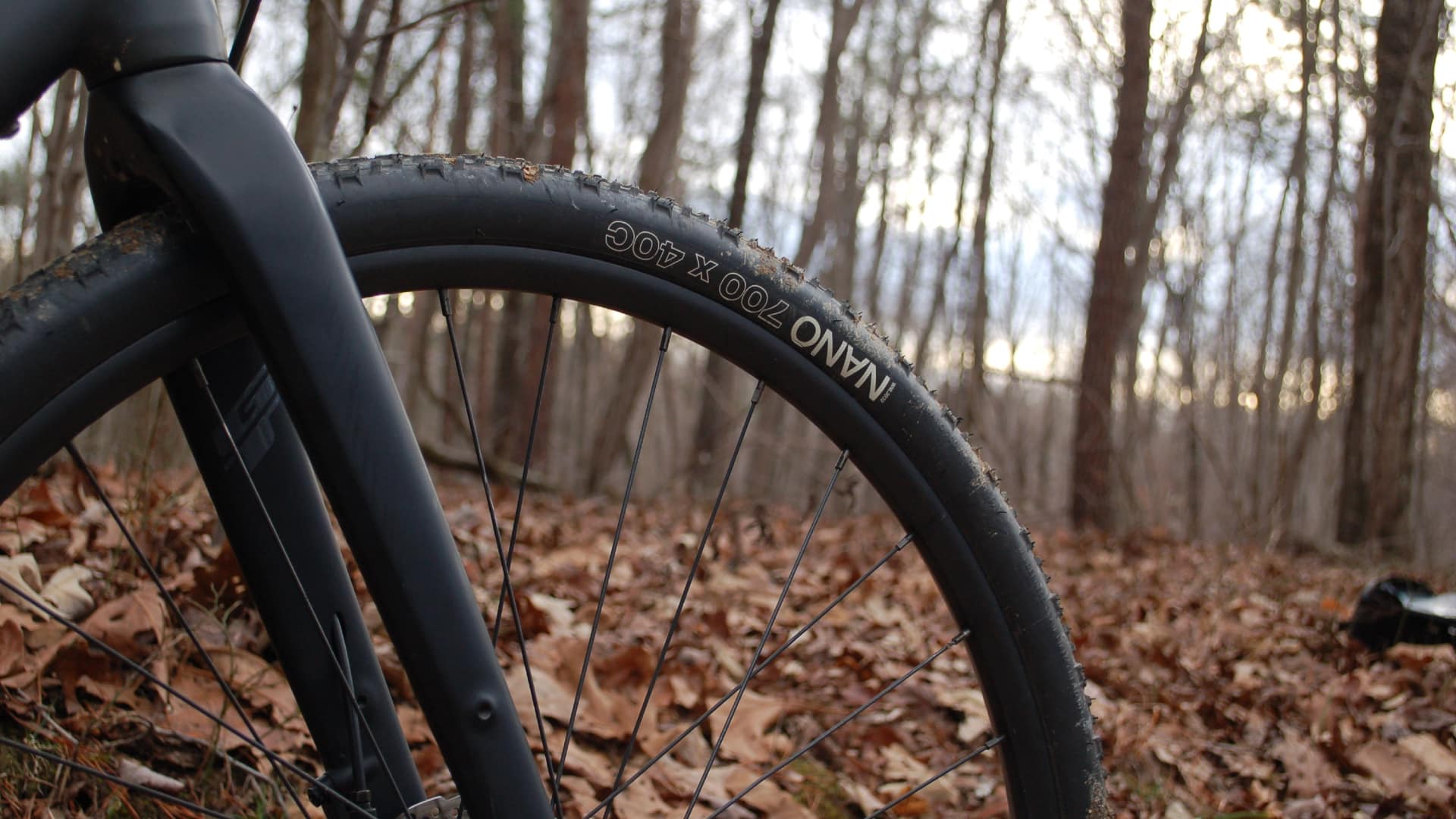 Most cyclists would shudder at the thought of adding 850 grams of loaded Glock 19 to their pack, and don't even get me started on the aerodynamic implications… But on the Silver Comet… Well… The majority feel otherwise.
With that being said, the Silver Comet also happens to be the ideal place to put the new GT Grade Current gravel bike through its paces. With no shortage of offshoots leading down scenic country roads, long climbs, gravel descents, and a smattering of low-traffic public lands to explore, it's almost perfect… Supernatural, even…
2022 GT Grade Current: Price, Specs, Etc.
It was an unseasonably warm and beautiful day in mid-December when I arrived at the trailhead and unloaded GT's latest Grade Current, which is the new pedal-assisted version of their immensely popular Grade gravel bike. The original Grade was (and still is) a thoroughly well-made and capable machine, and was actually good enough to take home Bike Radar's 2020 gravel bike of the year award against stiff competition from brands like Cannondale and Trek.
You'd be forgiven for mistaking the Grade Current for its pedal-powered stablemate: GT managed to incorporate both the battery and motor assemblies into what is essentially the exact same size and shape frame of the original. They accomplished this wizardry by opting for a rear hub-driven Mahle X35 motor connected to a 250W battery hidden inside the downtube. It takes a trained eye to recognize the Current as an eBike, which is particularly enjoyable when passing hard-core cyclists you'd normally never have a chance at keeping up with (especially on steep climbs). That extra 40Nm of torque-on-demand is no joke.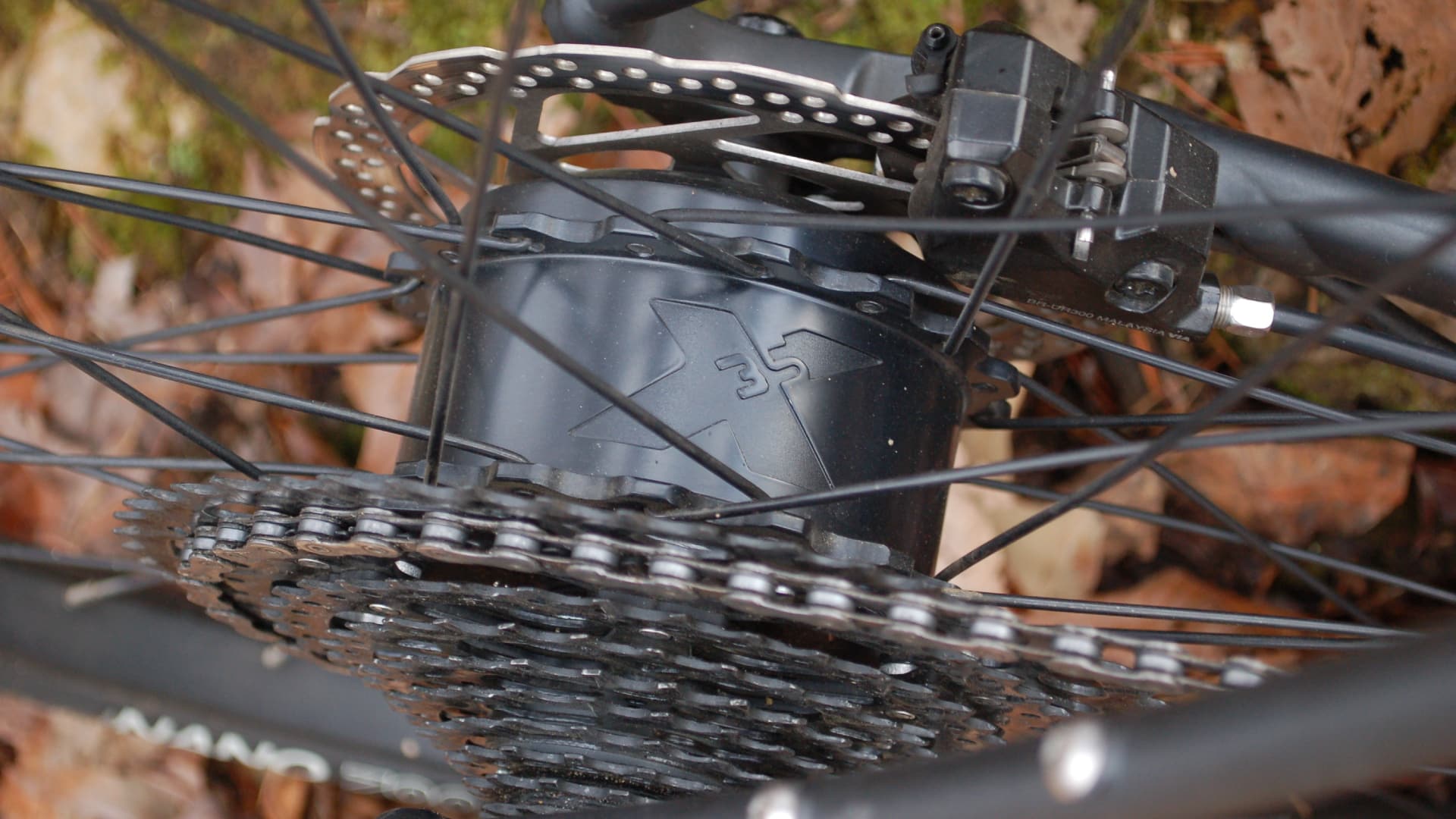 The pedal-assist control system is tucked away clandestinely into the top tube, and is controlled either by a simple one-button interface (which also serves as your power level and battery life indicator via multi-colored backlighting) or via the Mahle/ebikemotion app, which also allows you to set custom motor maps, view the battery life, range, and charging status of your bike, and also functions as an impromptu cycling computer that records your rides, time, distance, battery discharge, etc.
There are three power modes to choose from – Green, orange, and red – With green providing the longest range and lowest level of assistance, red giving you full power at the cost of range, and orange striking a happy medium between the two. Once you've selected a power mode, the light on the downtube changes into a battery life indicator, cycling from white to green to orange and then finally to red as your battery approaches critical mass.
There are two models of the "eGrade" available in the US: The GT Grade Current that we tested, which is a commuter-biased version with a flat handlebar, 1×10 gears, and a sleek double black paint scheme, and the GT Grade Bolt, which is more enthusiast-focused with drop bars, 2×10 gears, and upgraded Shimano GRX cranks and derailleurs. Both bikes share the same aluminum frame, carbon fork, motor, battery, wheels, etc.
The Grade Current that we tested goes for an MSRP of $3,350, while the upmarket Grade Bolt will cost you $4,200.
Ok, back to the story…
Riding The GT Grade Current Electric Gravel Bike
Although I knew damn well that GT's claimed range of roughly 40-45 miles was accurate, I decided to tackle a 51-mile loop known locally as Blue Car Body Rd. I figured it was the perfect test for an electric gravel bike, as dedicated gravel riders typically enjoy the kind of outright masochism that only a 100+ mile ride can provide. I needed to know that the bike was still functional after the battery ran out of juice, so I bravely offered my body as sacrifice for the greater good of our readership.
A few notes here before we get into the nitty-gritty: I am not a long-distance cyclist. I am not in the kind of shape that 50+ mile bike rides require. But hey… I had an eBike to do the work for me, right? What's a short 5-10 mile stretch without the battery?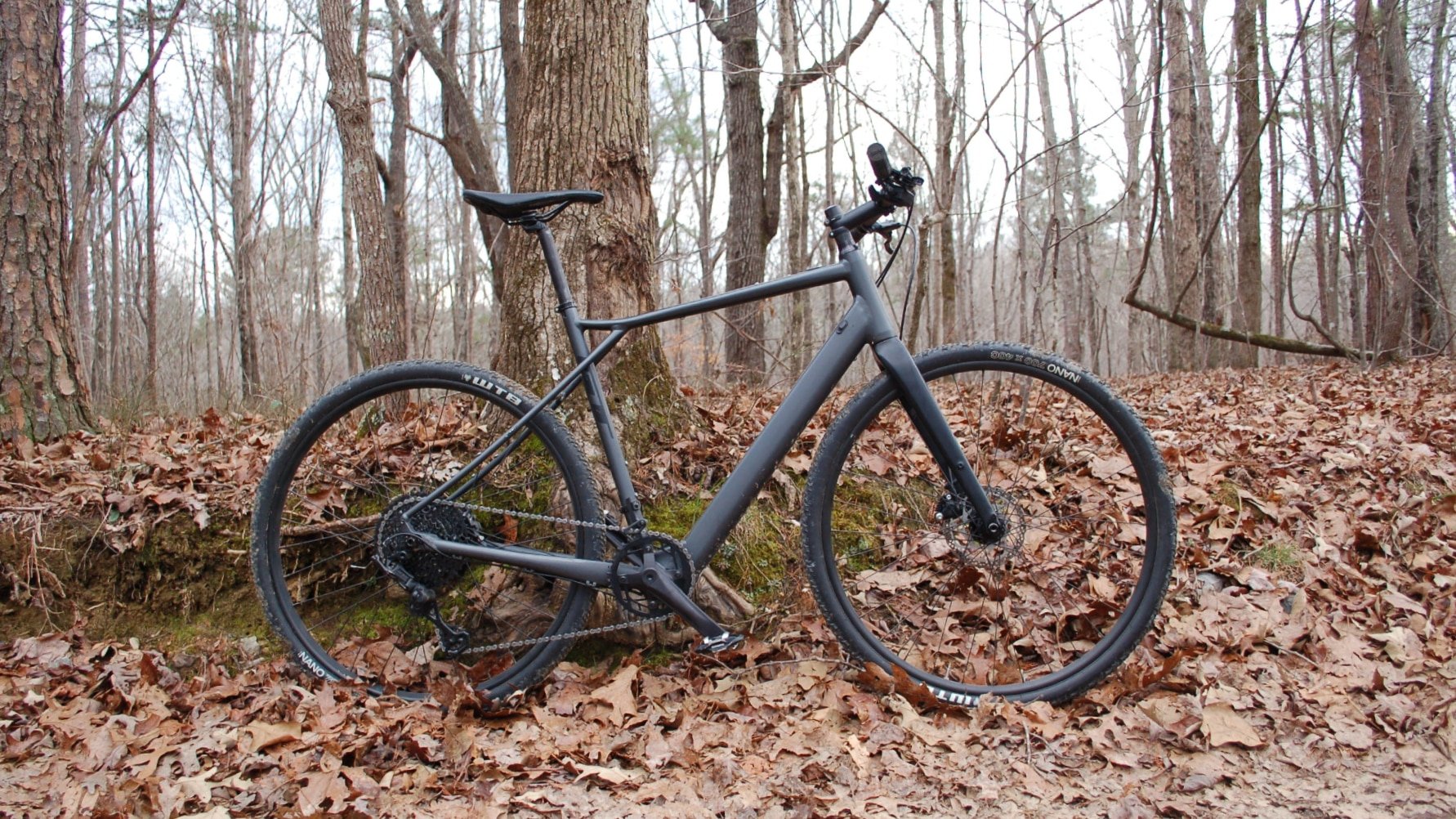 As far as the bike itself goes, I can honestly say that I'm a fan. GT has done a remarkable job of building a smooth pedaling machine that takes the sting out of painfully steep climbs and handles confidently on fast downhill sections, both on gravel and windy tarmac. It's a hoot to ride.
I generally stick to the middle "orange" power setting, as it gives a helpful boost when you need it without feeling like outright cheating. If you really want decadence, throw it in the red setting, and pedal as much or as little as you want: The bike will charge forward. I watched my 70-year-old father climb the steepest hill on his street in red mode: He's in far worse shape than myself, yet rather than cursing and wheezing, he was grinning uncontrollably and loving every minute of it.
I'll also give serious props to GT for their floating seat-stay frame design: When we read about road bikes, gravel bikes, or pretty much any "rigid" two-wheeler, there's a lot of marketing BS about "frame compliance" thanks to carbon fiber here, titanium there, geometry this and that… They're rigid. They are about as compliant as your typical suspect on an episode of COPS.
The Grade is definitely rigid, but I was pleasantly surprised by the amount of "spring" GT had worked into the aluminum frame while working my way down bone-shaking rocky descents. The Grade doesn't feel like a mountain bike, but riding it over rough terrain doesn't hurt nearly as much as it should. Cudos.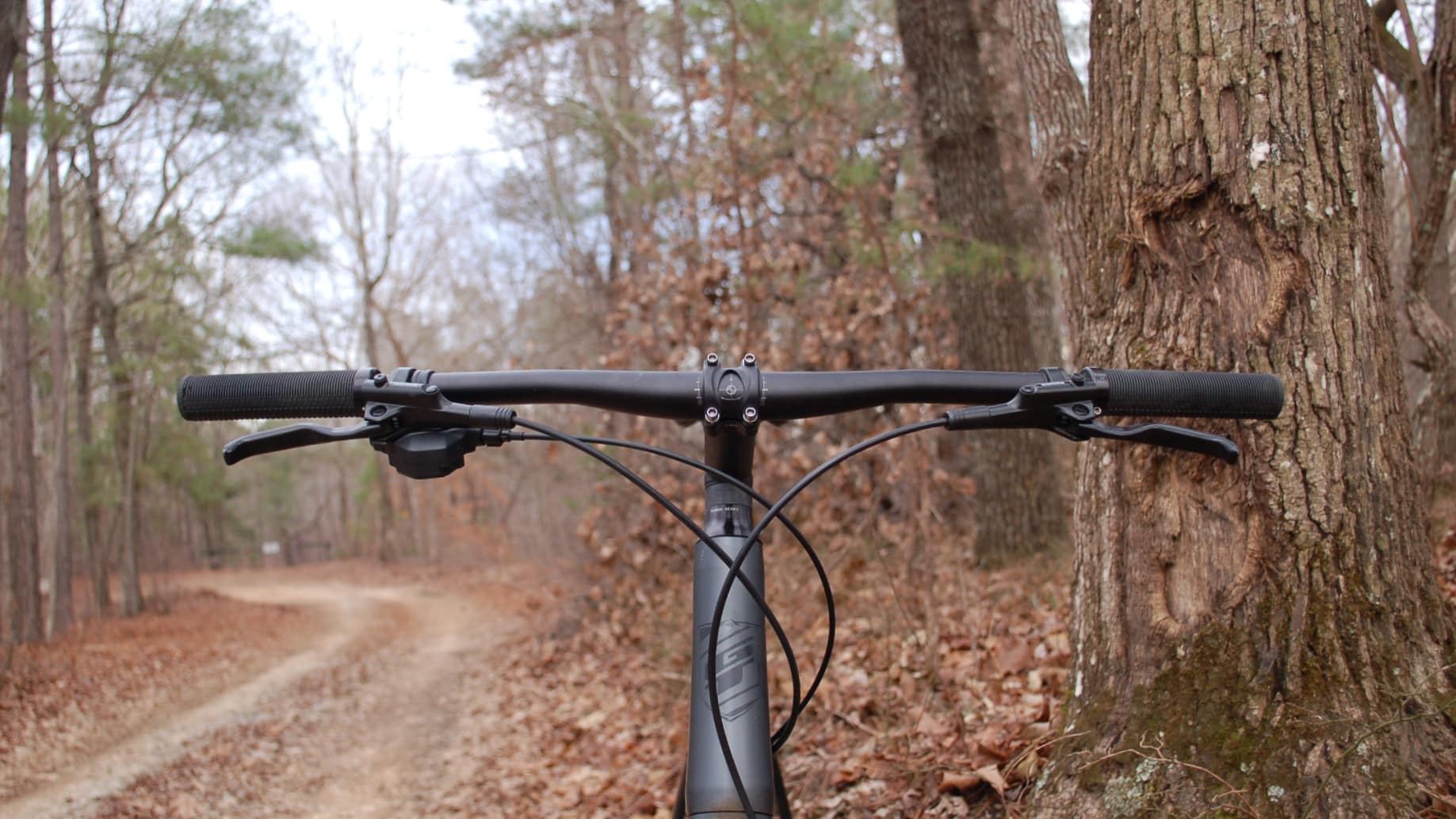 The wide flat handlebar specced on our Grade Current gives tons of leverage and control for off-road situations, especially when moving at speed downhill. I was definitely craving the variety of hand/body positions that a drop bar provides after about 20 miles in the saddle, but even the widest drop bars feel nervous and twitchy on rough terrain, and I was happy to have it in the rougher sections.
Riding The GT Grade Current With A Dead Battery On A Haunted Trail…
Life is peachy on an electric bike as long as it's got juice. Around the time I hit mile 40, the red ring of death started flashing up at me from the top tube, alerting me that I had entered the <10% charge mark.
Interestingly enough,I also noted at this time that (a) my iPhone battery (and therefore my GPS) was also dying and that (b) the sun was setting alarmingly fast. At this point, I had roughly 17 miles left to go (I missed a turn or two and had to do some backtracking), had no idea where I was, was in a dense section of forest, and hadn't seen another human being for the better part of an hour.
How much further did I have until I was back on paved roads? How many more goddamn steep gravel hills were waiting for me in between? And then it dawned on me: Even if I made it back to pavement by nightfall, I'd be pedaling the last 6 miles back to the truck on… The Silver Comet Trail…
At night.
Without a headlight.
Or a cell phone.
Or a gun? I guess?
At this point I was exhausted, borderline delirious, and starting to feel what a great man once referred to as "The Fear."
My legs had been screaming at me since mile 20, and around mile 30 my feet had started to do this lovely twitching thing every time I stood up on the pedals. For the 106th time that day, I told myself "Just get it done." and got back to chipping away at the remaining miles.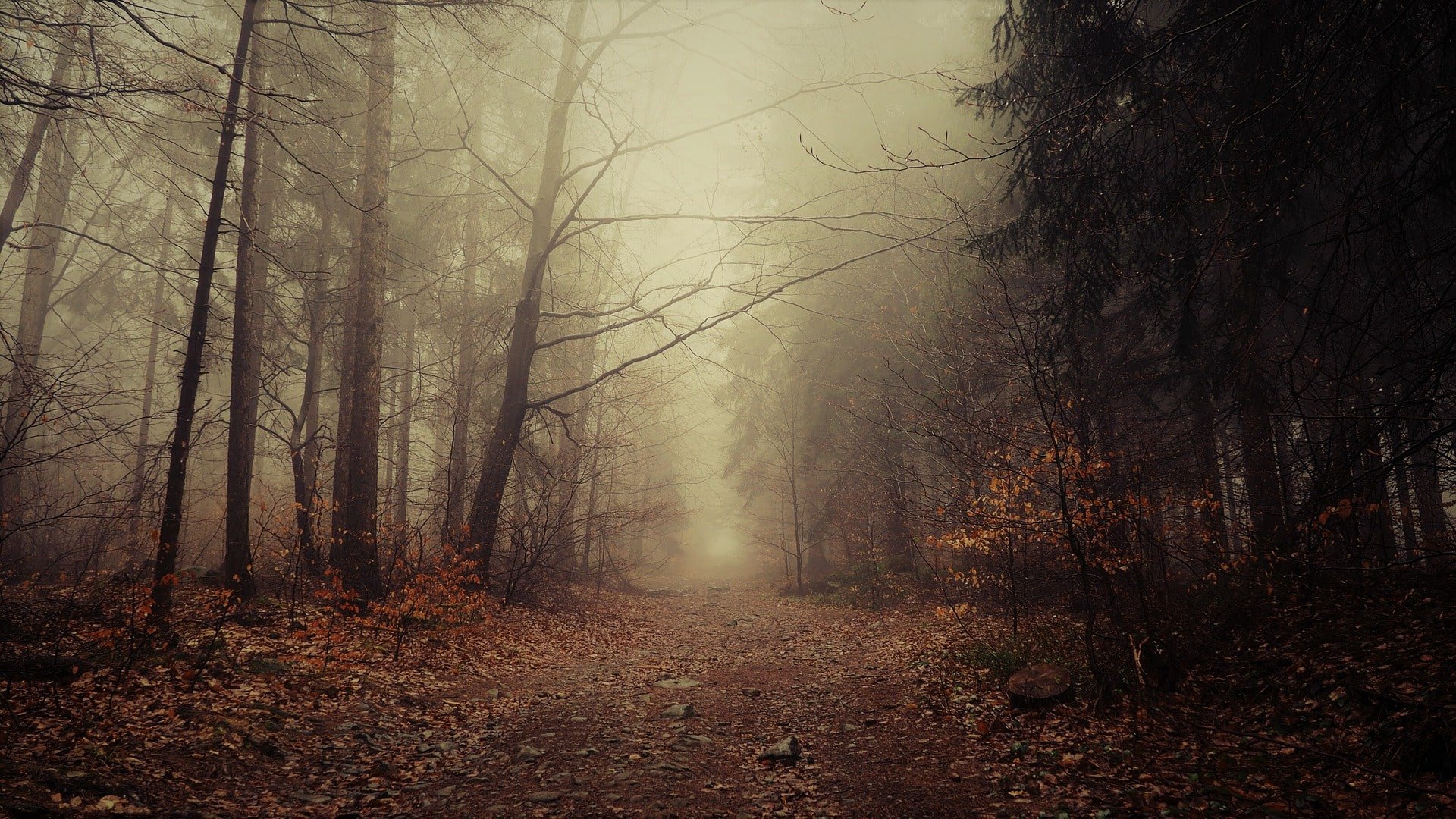 Night fell fast, and as I descended the last offensively steep and rocky decline of the WMA, all the colors of the woods began blurring into the same monotone grey, and I could barely see the path ahead of me. It was also at this time I noted my GPS (now courageously holding onto 1% of battery) was telling me I had once again missed a turn, and after checking and rechecking the route incredulously, I realized my path back to the eerie silence of the Silver Comet Trail was… (You've gotta be kidding me)… A winding stretch of narrow singletrack (all uphill) that I was struggling to find the entrance of thanks to a thick layer of pine straw and the failing light of the day.
As I (somehow) managed to locate the narrow entrance to the trailhead, the red light on the Grade gave its last apologetic blink, and strangely, I felt… Alone. My 250W riding buddy had called it a day. Did anyone else know where I was?
Totally not panicking, I dropped the bike into its lowest of ten gears, and much to my relief, found that yes: It COULD move uphill under pedal power alone.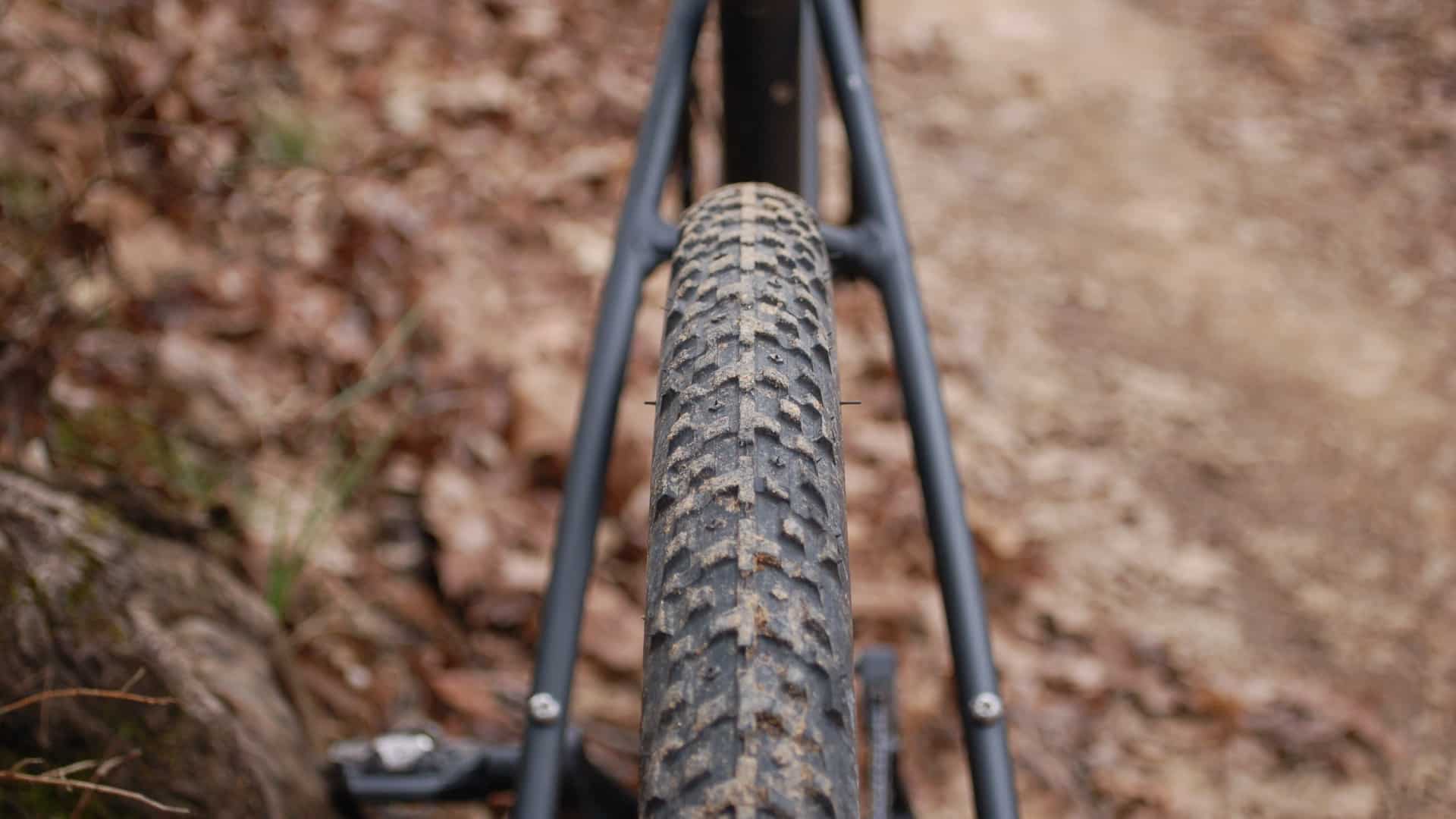 Don't get me wrong… It was work. Hard work. The kind of thing a reasonably intelligent and out-of-shape person might assume pedaling a 35-pound bike uphill would feel like after 40-something miles of mixed surface riding. But by god… It was doing it.
I emerged onto The Silver Comet just 10 minutes later, and almost felt relief until I realized I could barely make out the dotted yellow line diving the two sides of the path. There wasn't a single light in sight, although there must have been a mile of uninterrupted pathway ahead of me.
Dark trees loomed high above the trail, their branches stretching out over overhead to form a deep and ominous tunnel.
"Just get it done." I said for the 107th time that day, and every two minutes after that.
I was in limp mode, sipping the last ounce of water from my Camelback while I squinted and strained to make out the trail in front of me.
Shapes emerged from the woods nearby as I pedaled, and I began to wonder how much of what I was seeing was real and how much was delirium. I pedaled on. Just get it done.
I rode another five miles under a starless sky with cramps creeping up my legs before I reached the final tunnel that sat between me and my truck another mile down the trail. Blinding lights filled the tunnel, destroying the night vision I'd been working so hard to preserve as I strained to focus on the darkness at its exit… And that's when I heard it…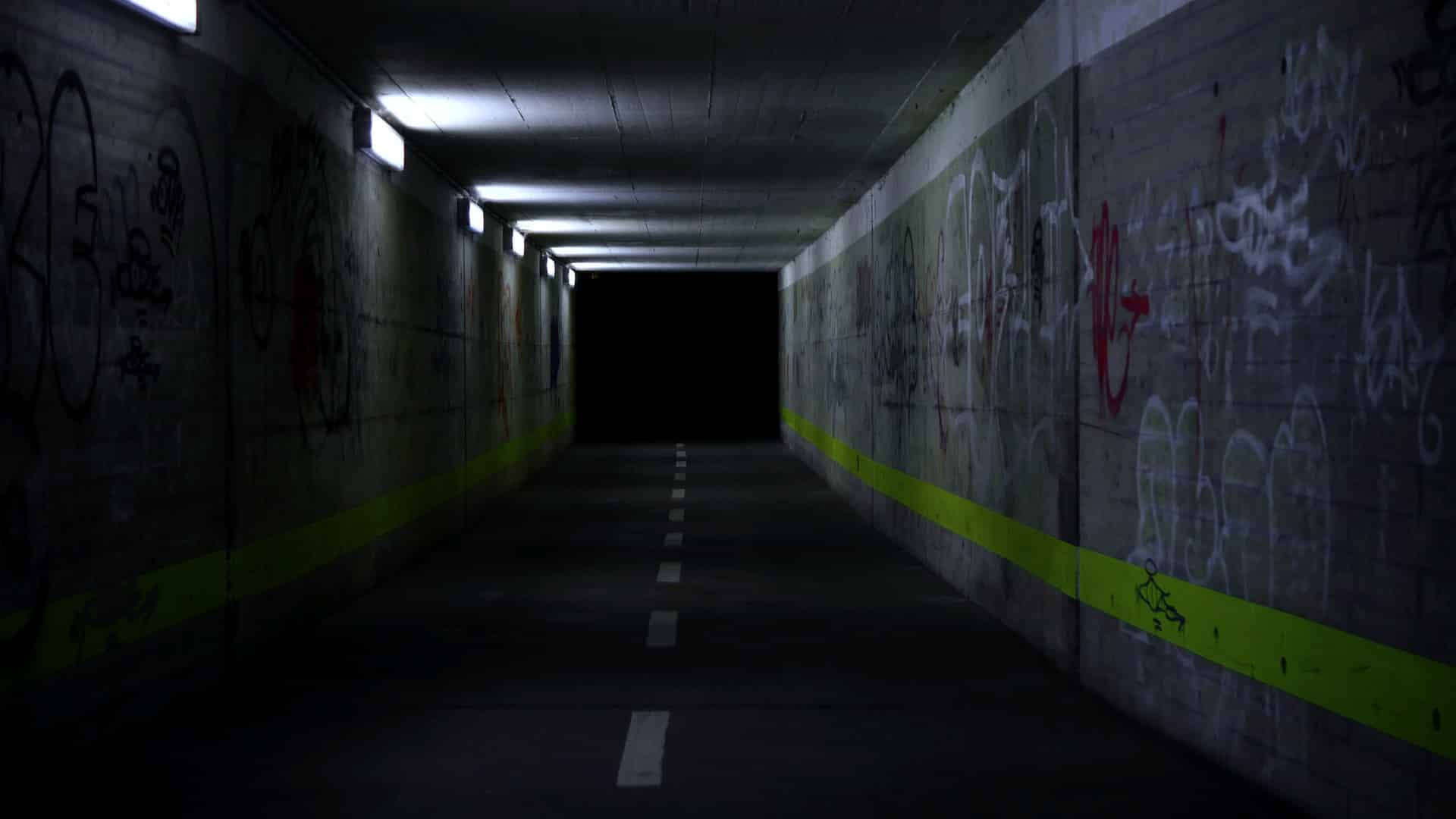 "Hey man." said a voice from the end of the tunnel.
Panic gripped me, as all my worst fears came to fruition. I kept waiting on the adrenaline to hit and fuel my now useless legs as I approached the end of the tunnel, but it never came.
"HEY." the voice called out again into the tunnel, now louder, more assertive.
"Hey?" I answered as I breached the tunnel exit, completely blind to the woods around me.
"Hey man." I heard as a shadowy figure stepped out onto the trail in front of me.
"You got a light?"
Electric Gravel Bikes: Lessons Learned
I didn't wait to find out who the man at the end of the tunnel was, or why we was waiting there, of all places, in the pitch dark with high hopes and (presumably) an unlit cigarette.
I sped past, and didn't look back until I was safely under the glow of the parking lot lights, where I promptly loaded GT's fantastic new Grade Current into the bed of my truck, climbed pitifully into the cab, locked the doors, and made my way back toward civilization, a handful of ibuprofen, and a cold beer.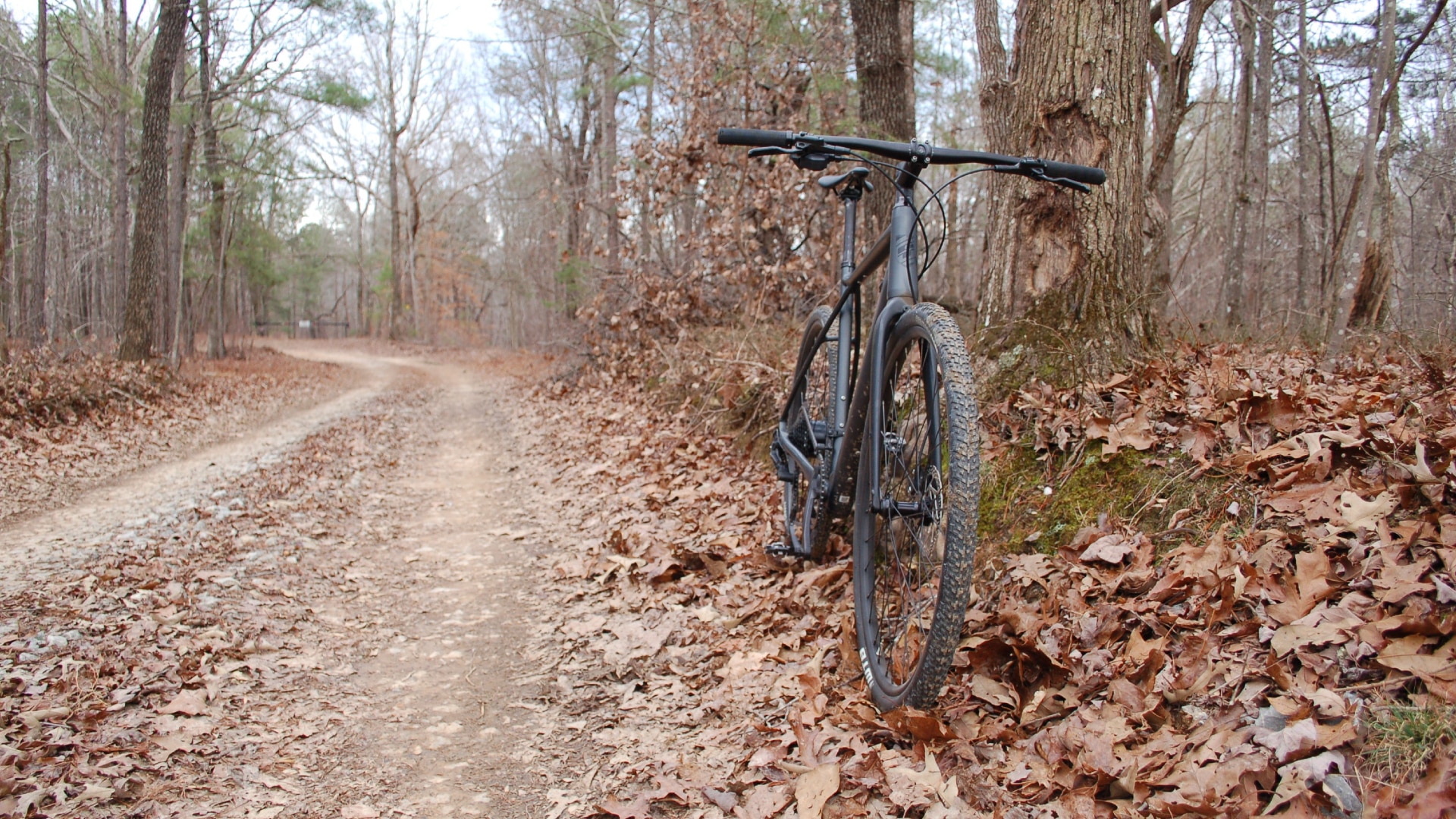 In the cruel light of day, I asked myself the following questions:
Do electric gravel bikes make sense? Who should buy one? What should you know before you do?
I think electric gravel bikes make complete sense. With that being said, I also think you should be aware and respectful of their range. You need to be in much better shape than myself to pedal one long distances after the battery calls it quits. Had my last 6 miles not been on a smooth paved surface, I suspect a search party would still be out looking for me today.
So who should buy one? Well, gravel bikes go by several names. They're endurance bikes, they're bikepacking rigs, they're "adventure" bikes, all rolled into one. They're also fantastic commuter bikes, especially when they've got electric motors backing them up. The GT Grade Current is the perfect tool for weekday commuters who want to try their hand at medium-distance touring and gravel riding. Your average commuter will get a full week's worth of round trips to the office out of this bike on a single charge. Three hours on a wall charger takes the GT from 0% to 100%, so while you can't exactly charge it mid-ride, you can certainly have it charged and ready to go for a weekend ride by the time you wake up Saturday morning.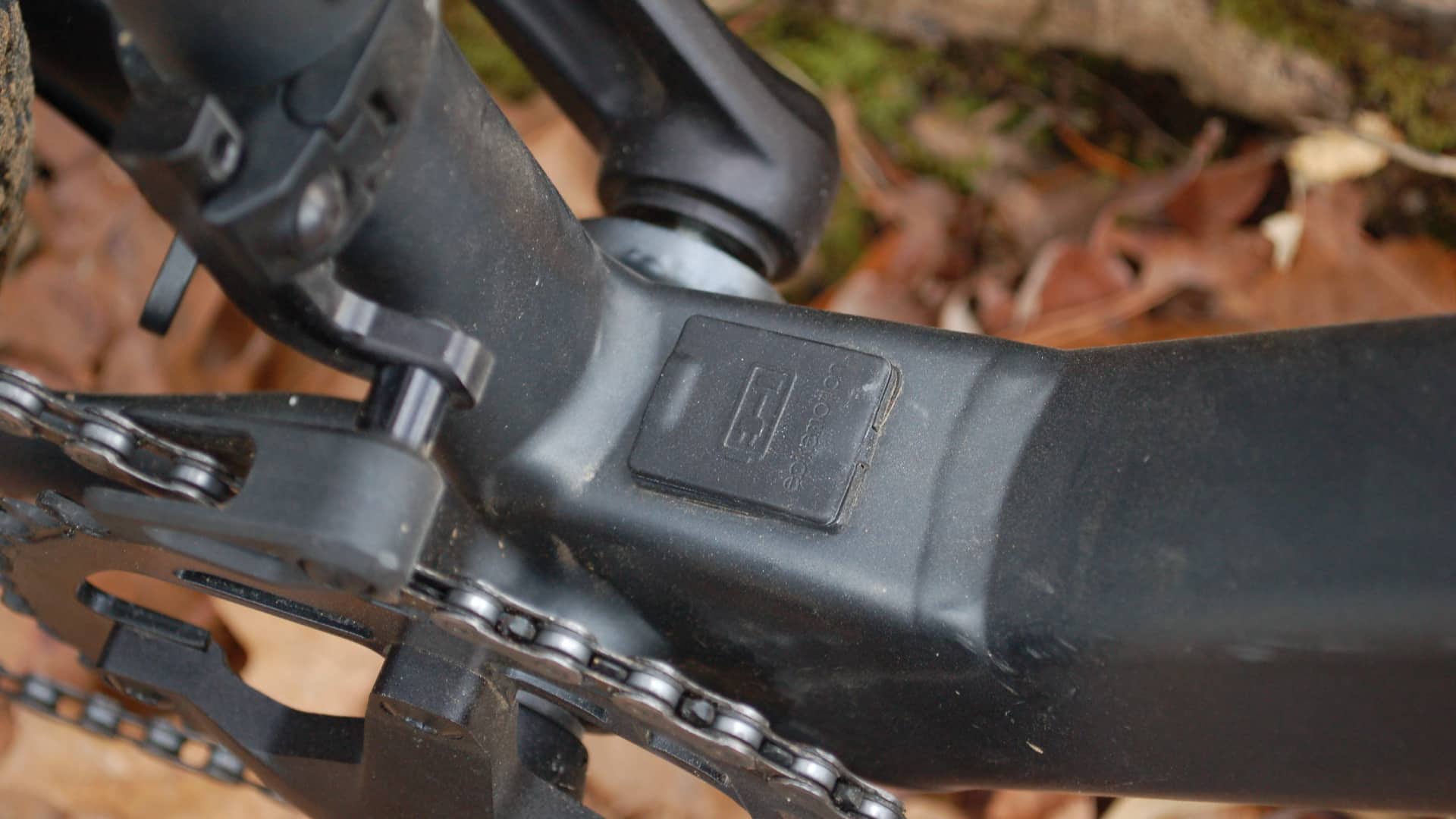 And what should you know before getting your own? Well, for starters, you need to know your physical capability, and how that scales with the bike's range. Don't be like me and plan on finding out the hard way how capable you really are after it's too late to turn back… Especially if your route takes you through the middle of nowhere on a haunted trail in rural Georgia.
…Dumbass.
Aside from that? Just know that it's a blast to ride both on-road and off. These bikes have no business on mountain bike singletrack, but they're surprisingly comfortable on rough terrain, and an absolute pleasure on well-groomed gravel roads. Buy one, enjoy it, let your old man enjoy it, and should you ever happen to take it on the Silver Comet Trail, consider bringing self-protection.