Just days after Connecticut-based cycle manufacturer Cannondale celebrated its 50th year in the business, their parent company Dorel Industries inked a deal to sell the legendary brand (along with the rest of their bicycle portfolio) to Dutch conglomerate Pon Holdings for a cool $810 million. Happy anniversary, Cannondale!
For all those millions, Pon will also be acquiring a few other brands you might recognize including GT, Mongoose, and Schwinn. So what does this mean for the electric cycle industry?
Well, while no specific details have been announced (the actual sale and exchange of assets won't take place until some time in Q1 2022), Pon Holdings has stated the acquisition was motivated in part by the companies' goal of building its electric bike portfolio across all categories. Considering that more than 50% of Pon's 72,000+ bicycle sales in 2020 were battery-powered, this could mean a big increase in eBike availability for the US.
That's because by acquiring Dorel Industries' sports division, Pon also gains a much more significant presence in the US market. Currently Pon's two-wheeled footprint in the US is largely limited to just a few brands you're probably familiar with: Santa Cruz, their sister company Juliana Bikes, and Cervelo. They also own a slew of related companies like BBBcycling.com (bicycle parts) and Gazelle (commuter eBikes), but aren't heavy hitters in the US market either online or in stores. That's about to change.
Remember, Cannondale is currently REI's top-shelf bicycle brand of choice. The outdoors giant sells both their pedal-powered favorites like the Habit 4 and their premium electric models like the Topstone gravel bike and Tesoro touring/commuter bike.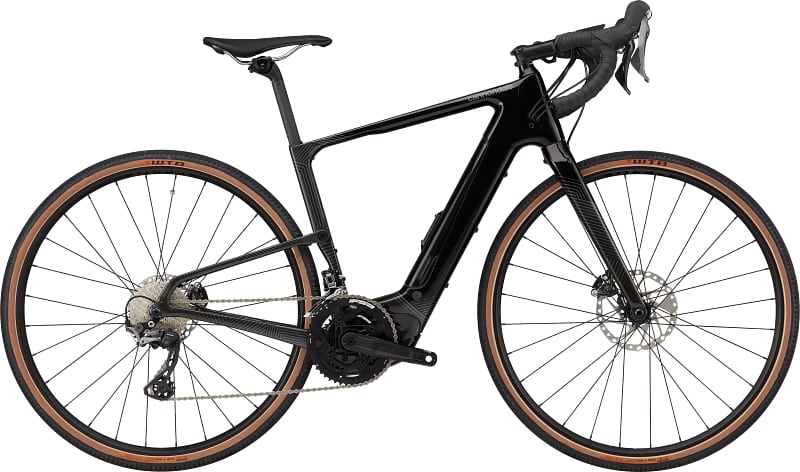 You'll also find Dorel Industries brands in countless big-chain US department stores. GT, Mongoose, and Schwinn, for instance, are sold in Dick's Sporting Goods, Walmart, and Target to name a few. Needless to say, Pon is about to make big moves in the States.
Dorel Industries president and CEO Martin Schwartz remarked that the sale couldn't be more timely, and is intended to capitalize on the unprecedented demand for bicycles spawned from the COVID pandemic. Cannondale hasn't released a statement on the sale, but the deal should put them in very capable hands.  
Pon Holdings has very deep pockets. So deep, in fact, that this deal is projected to make them the world's leading bike company, with expected yearly revenues climbing to over 2.9 billion dollars annually. We're hoping that means a new level of R&D for Cannondale, and an exciting new line of electric Cannondale off-roaders in the near future.
About Cannondale:
Cannondale has been a bicycling pioneer since its founding some 50 years ago. What started as Joe Montgomery's little bicycle-trailer company in Wilton Connecticut (named after the nearby Cannondale railroad station) rapidly grew into the brand we know today, which popularized the aluminum frame, gave us the lefty fork, and took a brave yet ill-fated shot at building the greatest American-made motocross bike of all time. (Does anyone remember the MX400 Motocrosser?)
Who is Pon Holdings?
Pon Holdings is a multi-billion dollar (roughly $8.7 billion) holding company that has a hand in just about every aspect of the mobility industry. In addition to their bicycle division, which includes heavy-hitters like Santa Cruz on the MTB side and Cervélo on the roadie side, they're also large scale importers of automobiles and construction equipment, renovators of a variety of sea-going vessels (cruise ships, US Navy fleets, stuff like that), and they even dabble in agricultural genetics (whatever that means).
Who is Dorel Industries?

Dorel Industries is also a multi-billion dollar holding firm that specializes in children's products (car seats, baby toys), home furnishings, and (for the time being) a broad portfolio of bicycle and mobility products ranging from those little battery-powered Land Rovers for small children to Tour-de-France winning road bikes.