Valentino Rossi's illustrious racing career may have ended in 2021 (who's to say he won't pull a Troy Bayliss comeback?) but his career in business is just getting started. As the man behind the VR46 brand, Rossi wears (and sells) many hats. The brand's latest foray sets its sights on the rapidly growing electric bike market, and the VR46 eMTB is coming out swinging.
2022 VR46 eMTB: Overview, Models, Specs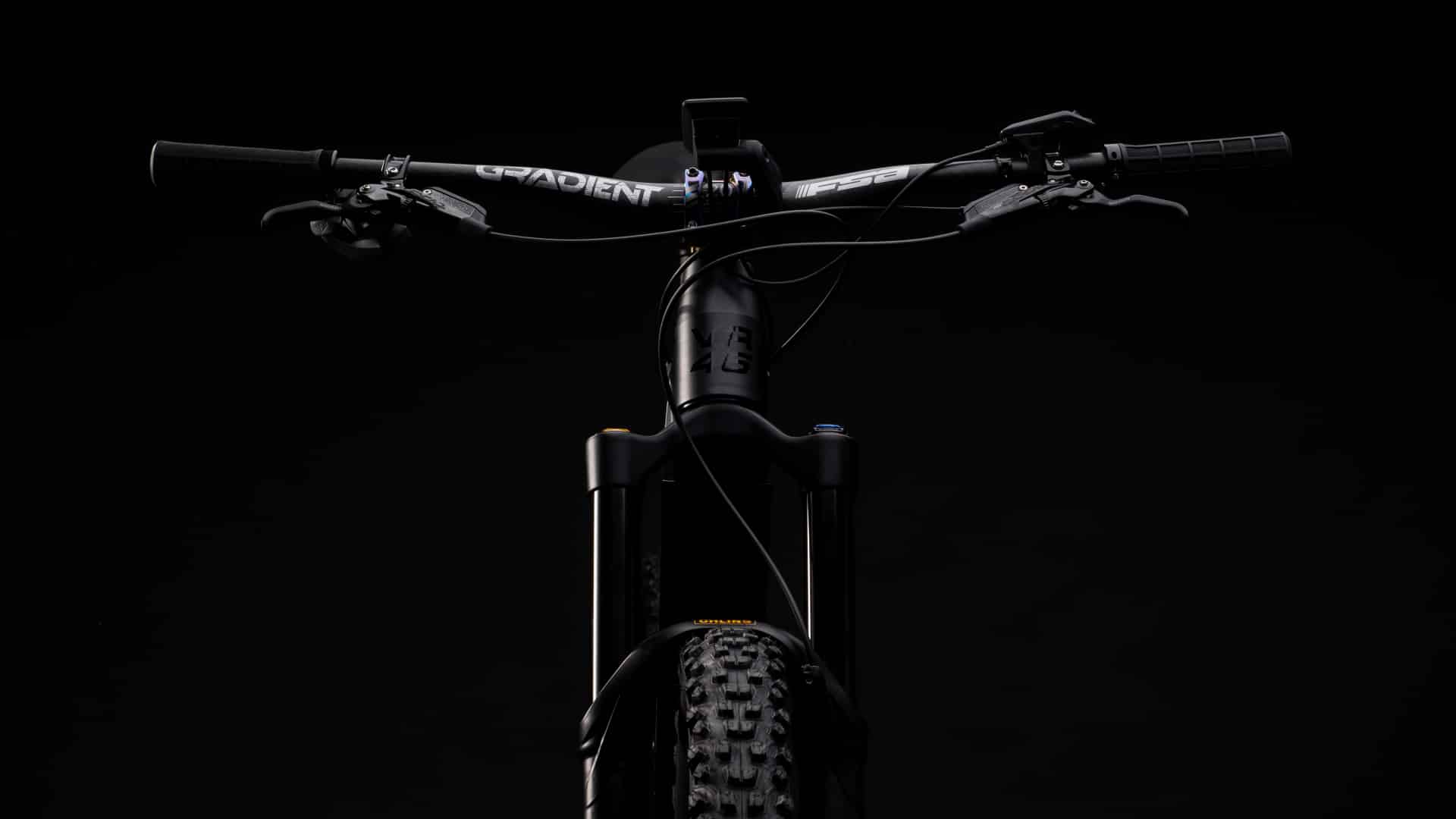 If you're a little weary of yet another newcomer to the world of pedal-assisted mountain biking, we're right there with ya. Upon hearing the news that The Doctor had slapped his name on an eBike, our first expectation was utter disappointment.
Don't get us wrong, Rossi is an absolute legend on two wheels, but up to this point the VR46 brand's "e mobility products" have been just that: Products. Things like this cute little light-up hoverboard that goes by the name of "FUN." And no, it doesn't have wheelie control.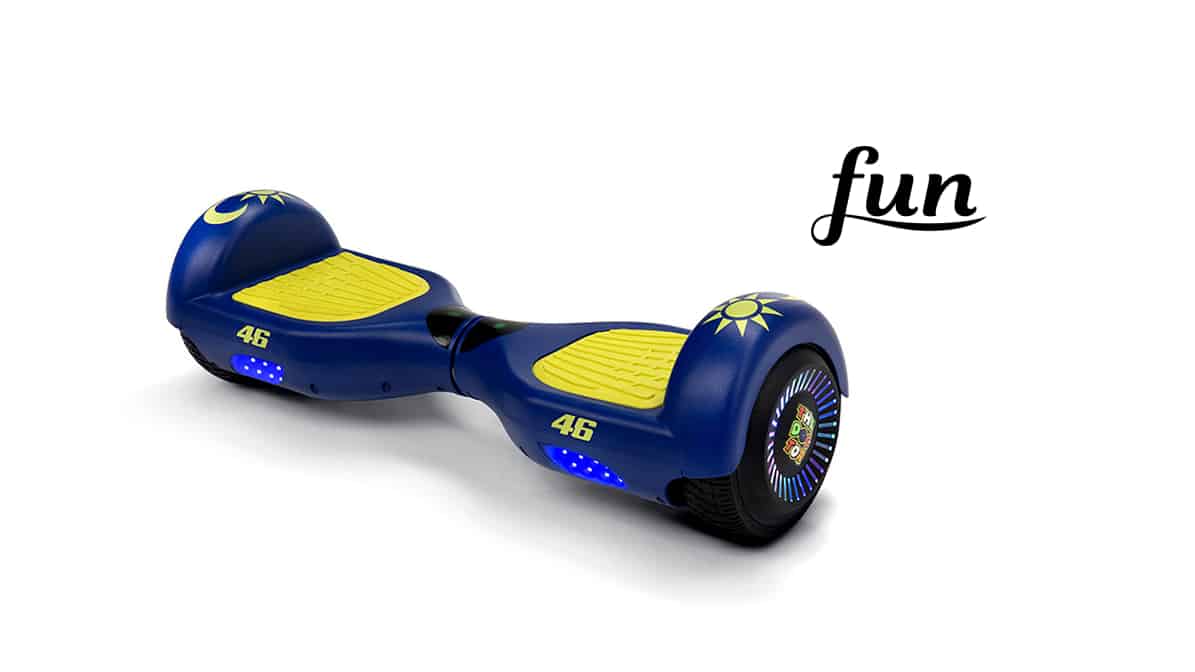 FUN, along with a few electric scooters and what is described as a "baby e-bike" are the result of VR46's collaboration with the large-scale eMobility company MT Distributions, which is most well known for cranking out pricy "premium" electric scooters for folks like Lamborgini, Ducati, and Aprilia. And yes, MT Distributions is also handling the VR46 eMTB. You may be starting to see the root of our initial concerns…
Much to our excitement and surprise, however, the VR46 eMTB looks… Well… FUN. Take a look for yourself: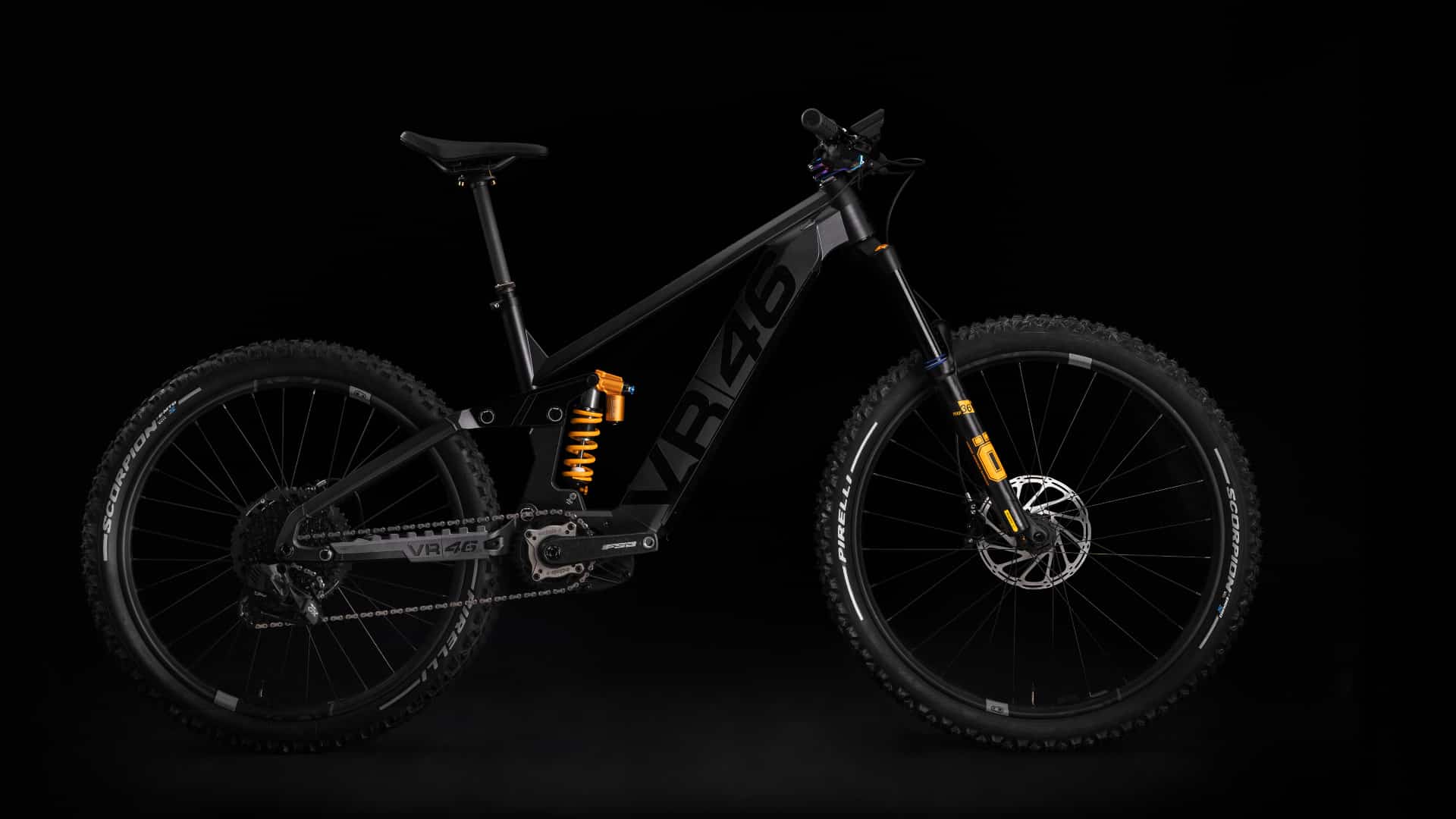 A keen eye will notice several things here that even the most pretentious nerd in the Pinkbike comment section has to appreciate. For starters, there's the big Swedish elephant in the room, Ohlins suspension front and rear. Of course the picture above is of the "Limited" version, which is limited to a run of 46 bikes (get it?) and gets the premium component treatment, but even the everyman's "Pro" model packs a noteworthy spec sheet (more on that below).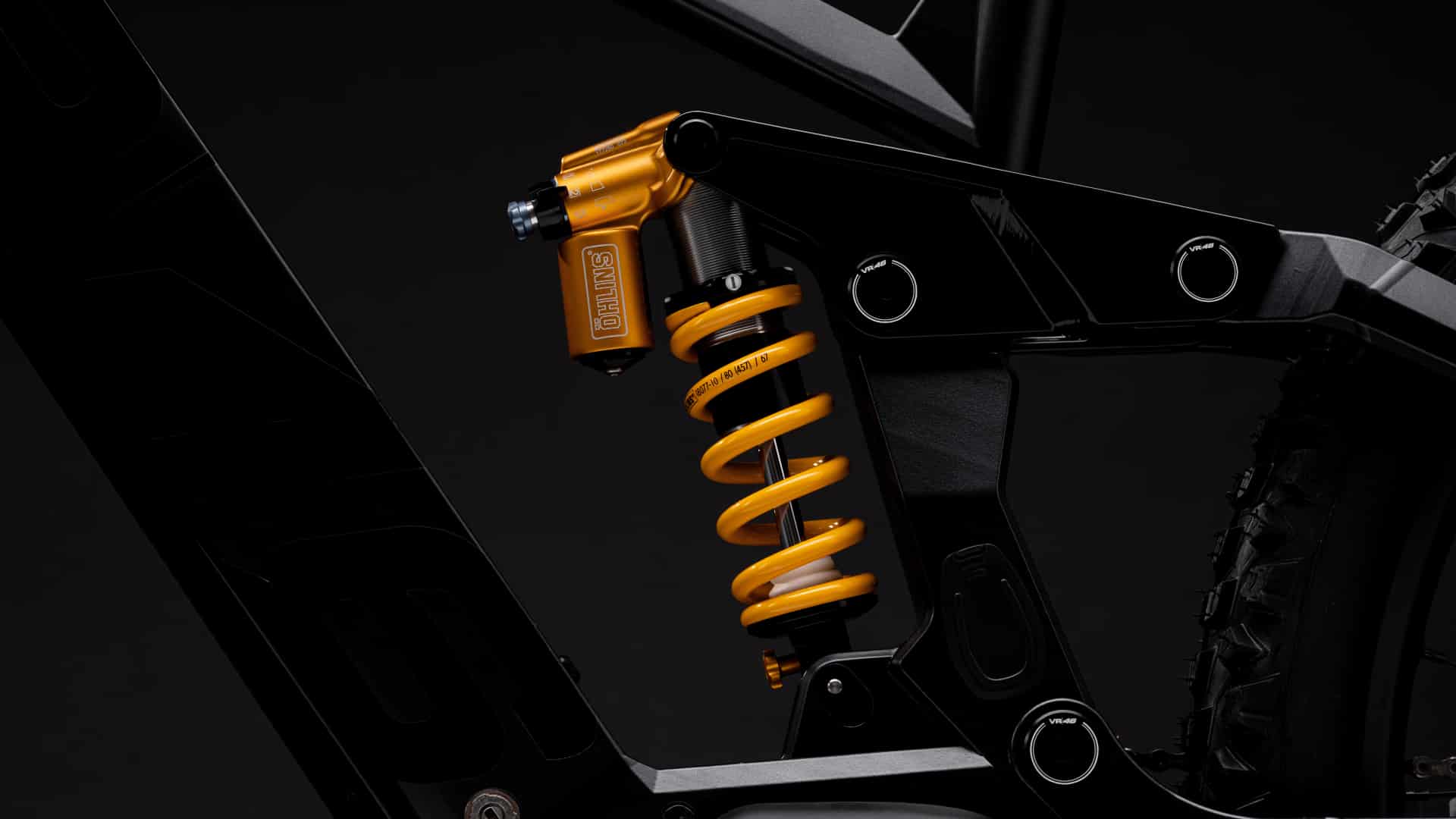 Power is delivered courtesy of the folks at Bosch, and the VR46 eMTB specs their top-shelf Performance Line CX motor in all its 85Nm of torque glory. That motor is powered by a burly 750Wh Bosch battery, which should make for a well-engineered all-rounder striking a smart compromise between power, weight, and range.
It's still too early to say too much here, as details are still limited on the VR46 and real-world testing is non-existent, but there are a few more details we're digging. For starters, this eMTB features an O-Chain crank spider gear, which virtually eliminates the pedal kickback caused by suspension compression.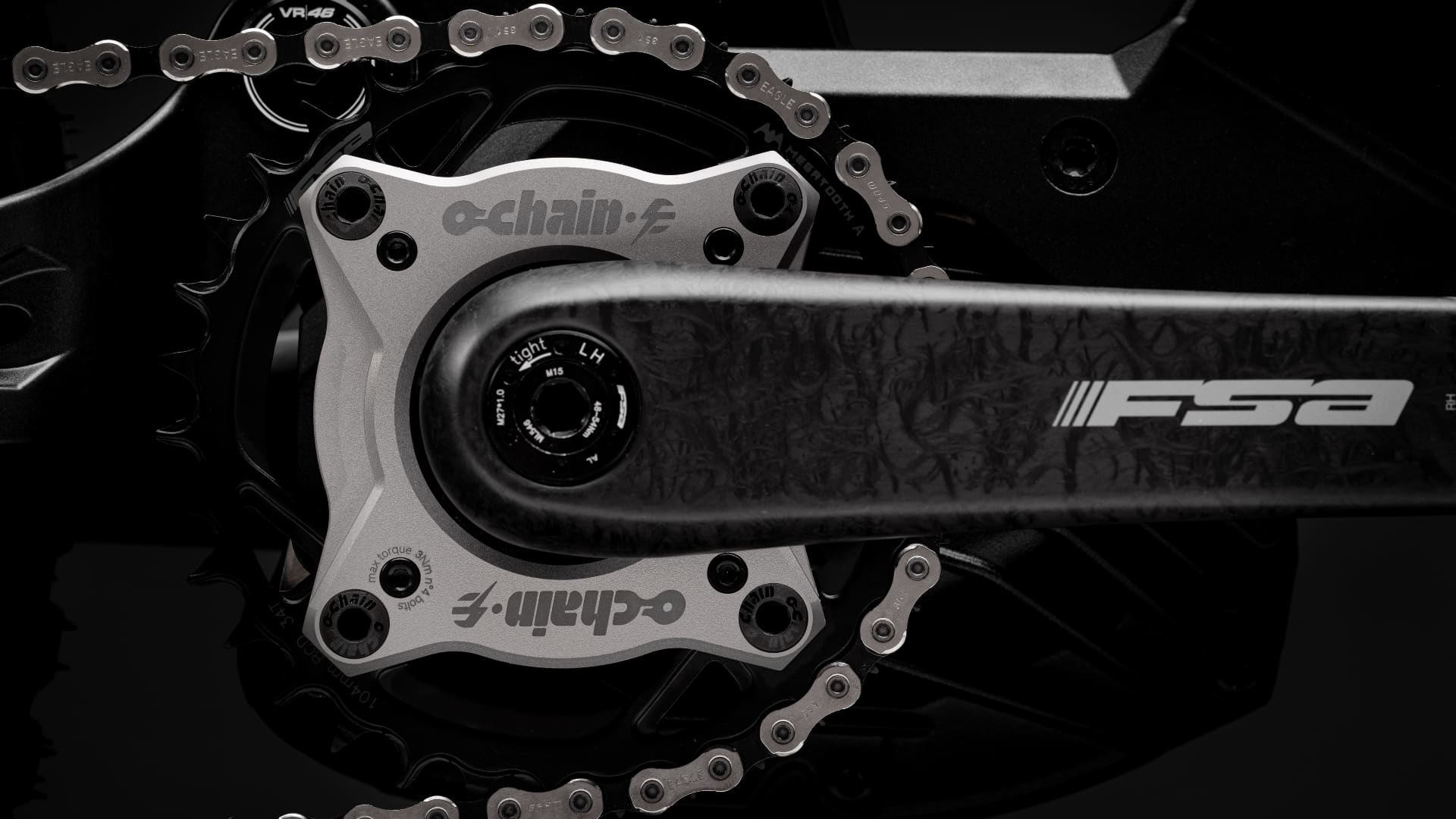 It's also got a mullet wheel setup (29″ front, 27.5″ rear), sweet Pirelli Scorpion tires (gotta love that nod to motorcycling), a flip-chip system to adjust steering angle and bottom bracket height, and premium FSA carbon components from head to toe including the cranks, handlebar, seat post, and saddle. We won't dig into every detail just yet, but if you want to nerd out properly, they can be found here.
2022 VR46 eMTB Pro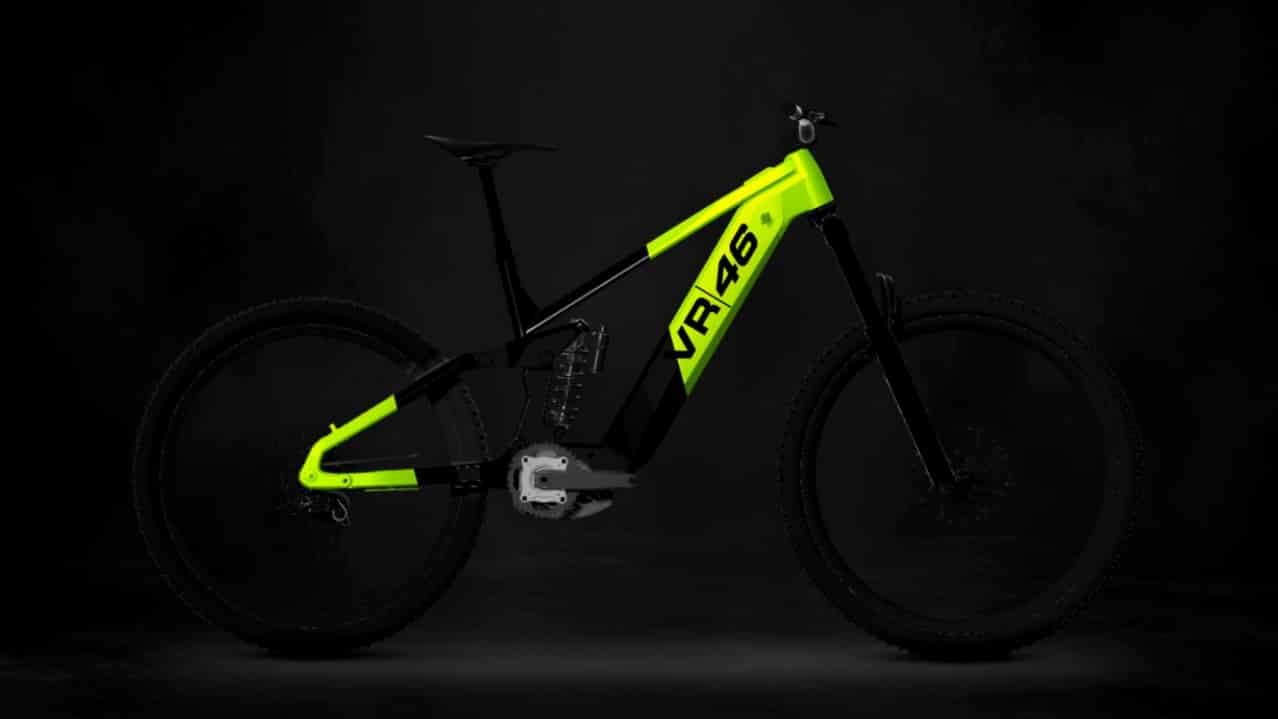 Ok, so the Limited model looks bitchin', but let's discuss the other elephant in the room: None of us will own one. Which means the bike we should really be interested in is the base model, aka the VR46 eMTB Pro.
So what's different about the Pro? Well… A lot. Like a lot, a lot.
Big ticket items like the suspension, for example, get bumped down to a "still sweet but not Ohlins" spec, with a Rockshox Lyric Ultimate RC2 fork up front and a Rock Shox Super Deluxe Coil Ultimate in the rear. The same applies to the groupset, as the Pro model loses the trick wireless GX Eagle goodies of the Limited and sticks with mechanical GX Eagle components.
Most all of the remaining components get demoted to aluminum, including heavy hitters like the wheelset, cockpit, cranks, post, etc. There are no plans to include the slick O-Chain spider gear on the Pro model either, which isn't a deal-breaker but is still kind of a bummer.
Ultimately, it's all going to come down to the asking price. VR46 could score a win with a legitimate entry in the eMTB market if they can refrain from upcharging the Pro on account of the VR46 branding. As always, we'll keep you posted.