If you missed your chance to reserve one of the 50 limited edition Cake Bukk motorcycles after the initial launch at EICMA last year, you can officially breathe a sigh of relief: Cake announced today that the Bukk has entered full production status, and what's even better, the mass production version is impressively customizable and comes in colors that aren't yellow.
In fact, we'd go so far as to say the production version is actually the bike to own for a few reasons. Chief among them is that according to Cake, the new Bukk can be ordered with a kit to make it fully street legal, lights, VIN number, and all.
Official specs have also been released, and from a performance standpoint, the mass-production version is nearly identical to the limited-release version. You're still getting a forged aluminum frame, the same 2.9 kWh battery, and the same 16kW of output, which should be good for up to a 56 mph top speed on the A2 license version, the Cake Bukk Powerlight, according to Cake.
What's even more surprising is that Cake is sourcing the same premium suspension components for Bukk Powerlight owners, meaning you'll be riding on the same WP XACT Pro fork and Ohlins S46 rear shock should you so desire. Other suspension options are also available for more budget-conscious builds with a Formula Tech fork and the choice between WP XACT Pro and RacingBros Shicane components on offer for the rear end.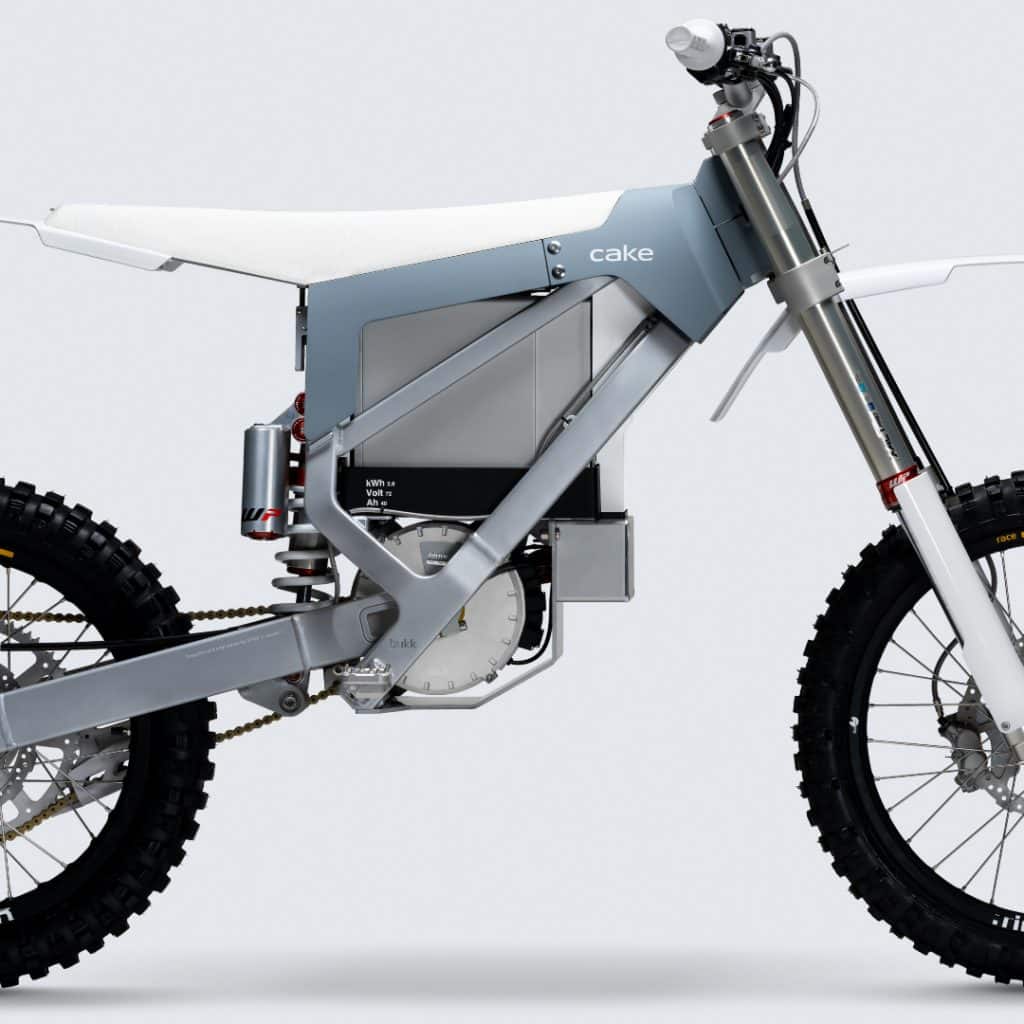 Cake is also releasing a lowered-powered version called the Cake Bukk Superlight for A1 license holders. This model limits power output to 13kW (366 Nm to the rear wheel by Cake's numbers) for a 50mph top speed, but all other features are identical to the Powerlight.
This includes access to three separate riding modes and three levels of regenerative braking, as well as access to Cake's GPS-enabled software suite which allows owners to track and analyze their rides, access remote service and over-the-air updates, and even lock and/or shut down their bike remotely as an anti-theft measure.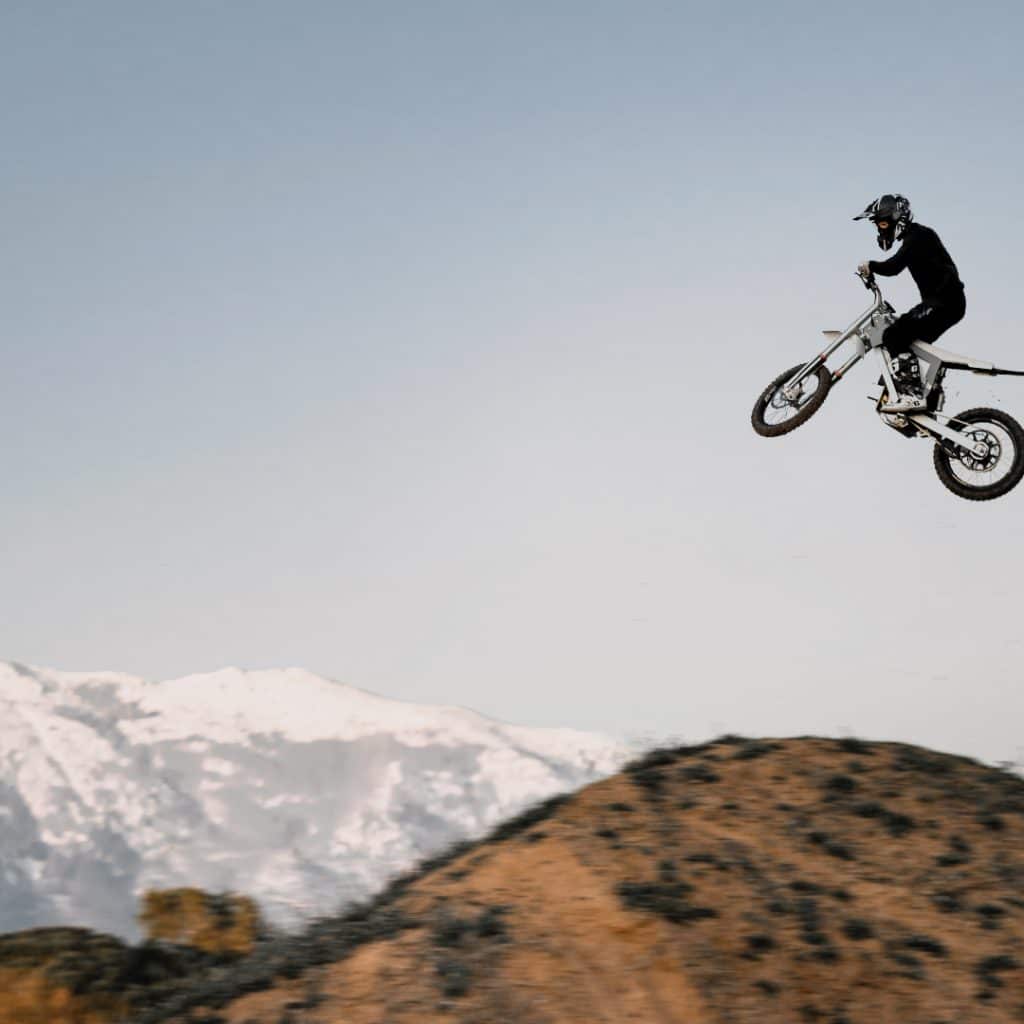 "With the Bukk platform, CAKE is bringing unmatched light electric performance to where you want to ride it. Take it on the road to lead you to the trail or the track. Our goal of pairing responsibility to the environment with designing and manfacturing the highest quality and most innovative electric off-road performance motorcycle is what insprired the Bukk. "

-Stefan Ytterborn, CAKE Founder and CEO
Speaking of performance, Cake claims that their new "Jante" interior permanent magnet motor, combined with the Bukk's lightweight aluminum construction, delivers a category-leading power-to-weight ratio for the new machine. By Cake's numbers, the new Powerlight weighs in at 196 lbs battery and all, enabling a 0-45 second acceleration time of just 2.15 seconds. We're looking forward to testing that one out once we've got a Bukk in the ECR garage. Says Ytterborn:
"After years of development, we have accomplished the truly most optimized IPM motor with radial flux for efficiency and power. The result is the most advenaced air-cooled drivetrain in the industry, providing innovation in performance, low maintenace, and user experience."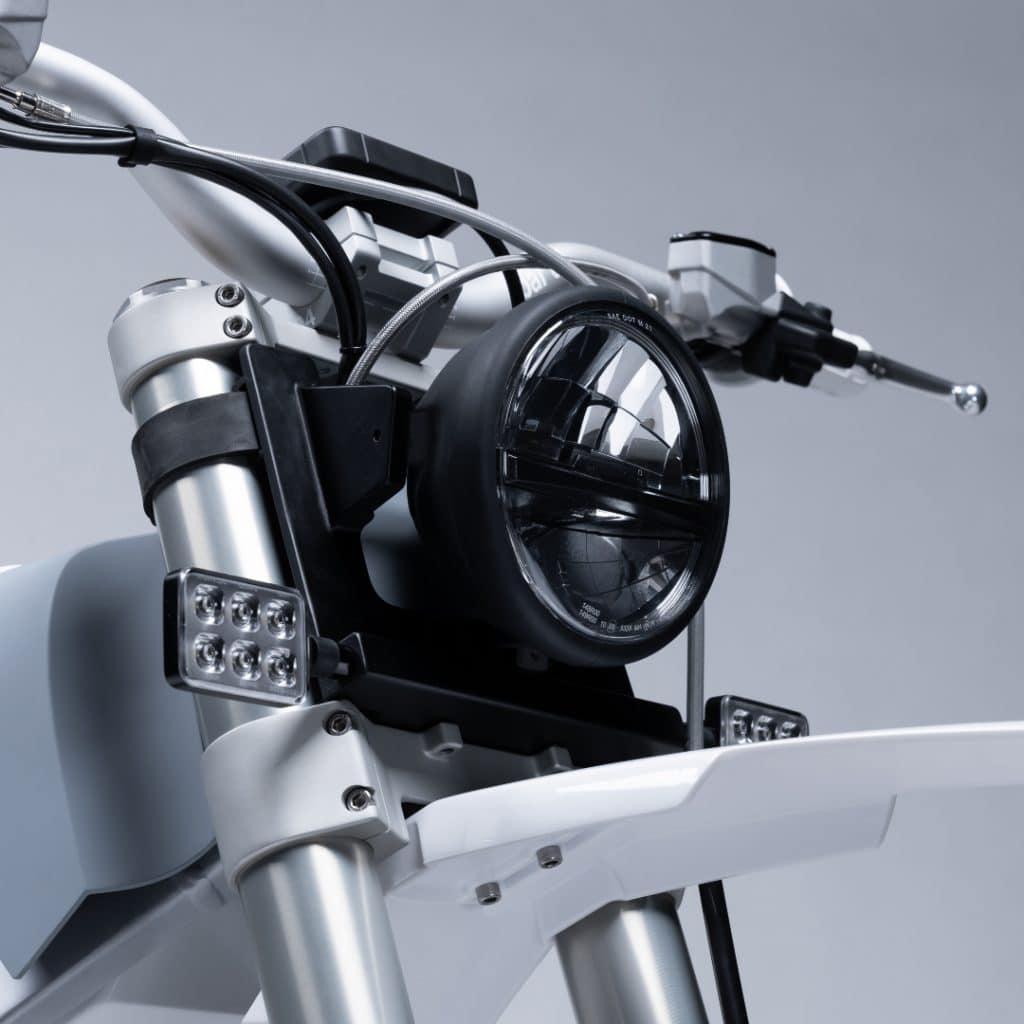 The Cake Bukk is available to order starting today on Cake's website, with initial deliveries slotted to begin in August for the North American market. The higher output Powerlight models come with a starting MSRP of $11,070, while the A1 Superlight bikes start at $10,270.
Cake Bukk Specifications