Southern California-based Greenger Powersports are giving pre-pubescent motocrossers, progressive parents, and pitbike hooligans something new to look forward to this year: The new Greenger G3 and G3s electric motorcycles are officially scheduled for production in 2023, and they're a big step up from the last Greenger we rode, the CRF-E2.
If you missed that review, here's a quick refresher: The E2 is a 50cc equivalent minibike manufactured by Greenger, which has been officially licensed by Honda to add an electric two-wheeler to their lineup. It's a sweet little bike built for the littlest of riders, but it's not exactly the kind of thing mom and dad can take out and thrash in the backyard while the kids are at school. The new Greenger G3 is out to change all that, and Greenger says both the size and power of the new model are equivalent to a 110cc ICE machine.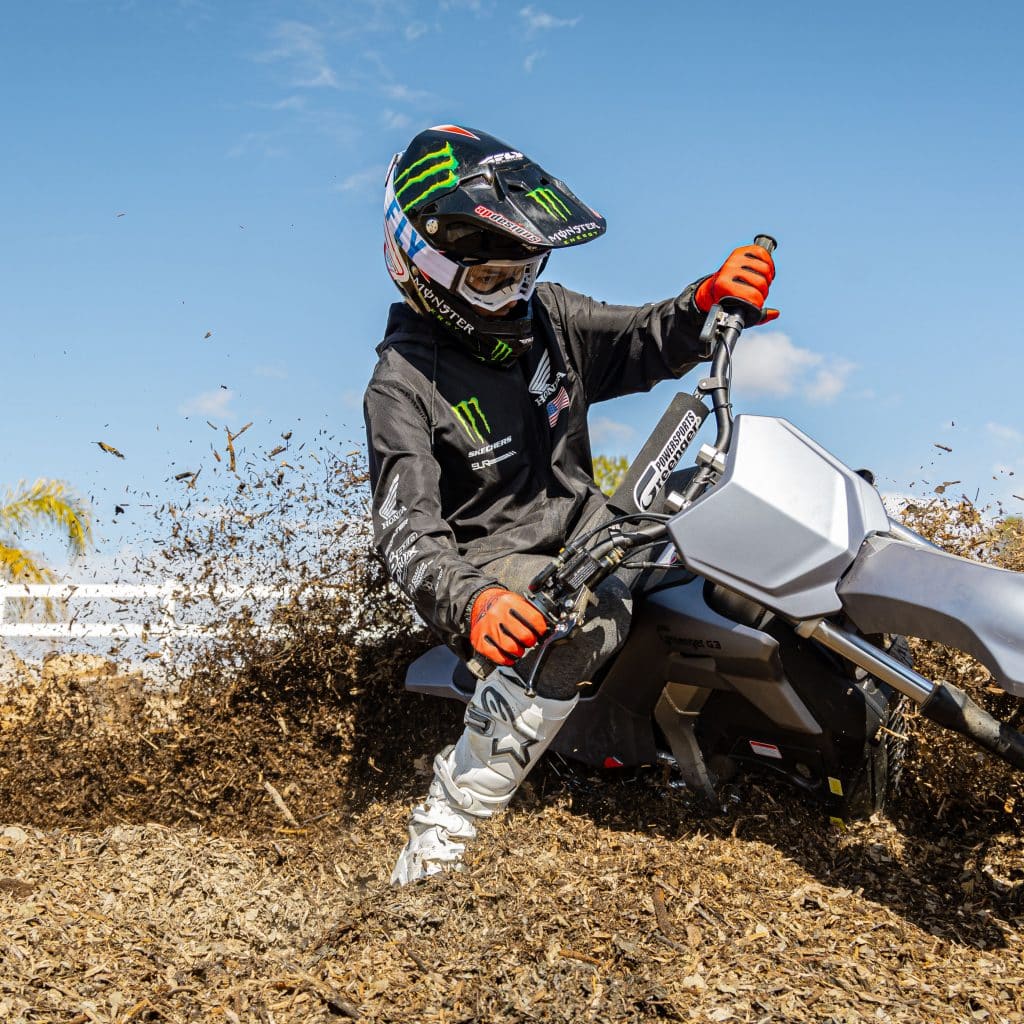 Traditionally, the 110cc class is considered the "transitional" two-wheeler, a larger and more powerful option for kids who have outgrown their 50cc minis but aren't quite ready for an adult-sized bike and the added complexity of a manual transmission. Popular options like the Honda CRF 110F, Yamaha TTR 110E, and Kawasaki KLX 110R all follow a pretty standard formula with air-cooled engines, dual drum brakes, automatic four-speed gearboxes, and seat heights somewhere around the 26-inch mark, but the G3 should make for an exciting break from tradition.
Of course all the mandatory essentials are still there, including a manageable 26.7″ seat height, an industry standard 14″/12″ front/rear wheel combo (both are 12″ on the supermoto "S" version), and a healthy 4.8″/6.1″ of respective suspension travel. The G3 stands out in a few important areas though, so let's briefly touch on those.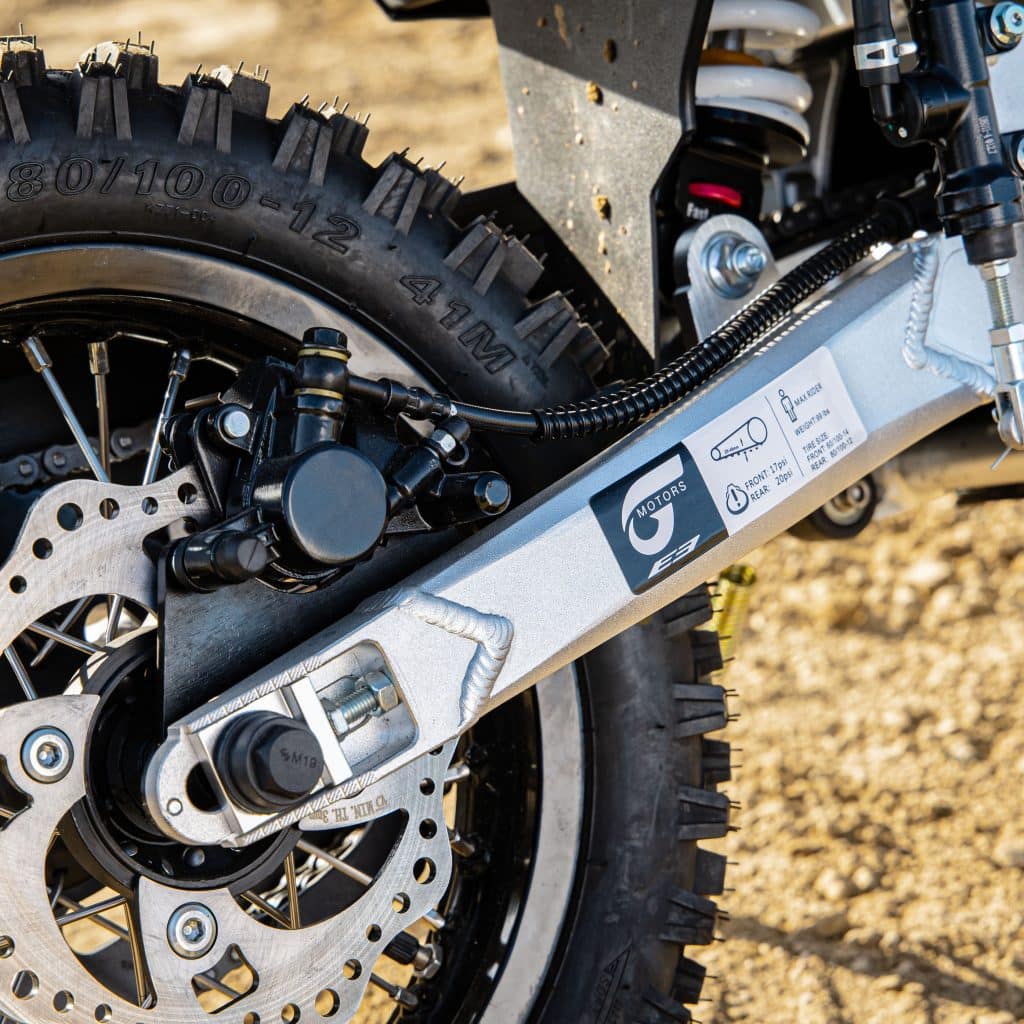 First and foremost are the brakes, as the Greenger G3 wears disks rather than drums on both ends of the bike. Disk brakes on a bike this size may seem like overkill, but a quick look at the spec sheet tells us some extra stopping power may not be a bad idea.
That's because Greenger specs the new G3 with three power modes, designed to let parents control the output of the engine as their cubs grow and develop that natural love for speed that defies all evolutionary logic. Stage one limits the bike to 18mph for beginners, but Stage 2 ups the ante to a respectable 32 mph. Stage 3, on the other hand, is where those disk brakes come in handy, bumping terminal velocity to an impressive 50 mph (55mph on the supermoto!), which puts the Greenger G3 ahead of its combustion-powered competition by a healthy margin.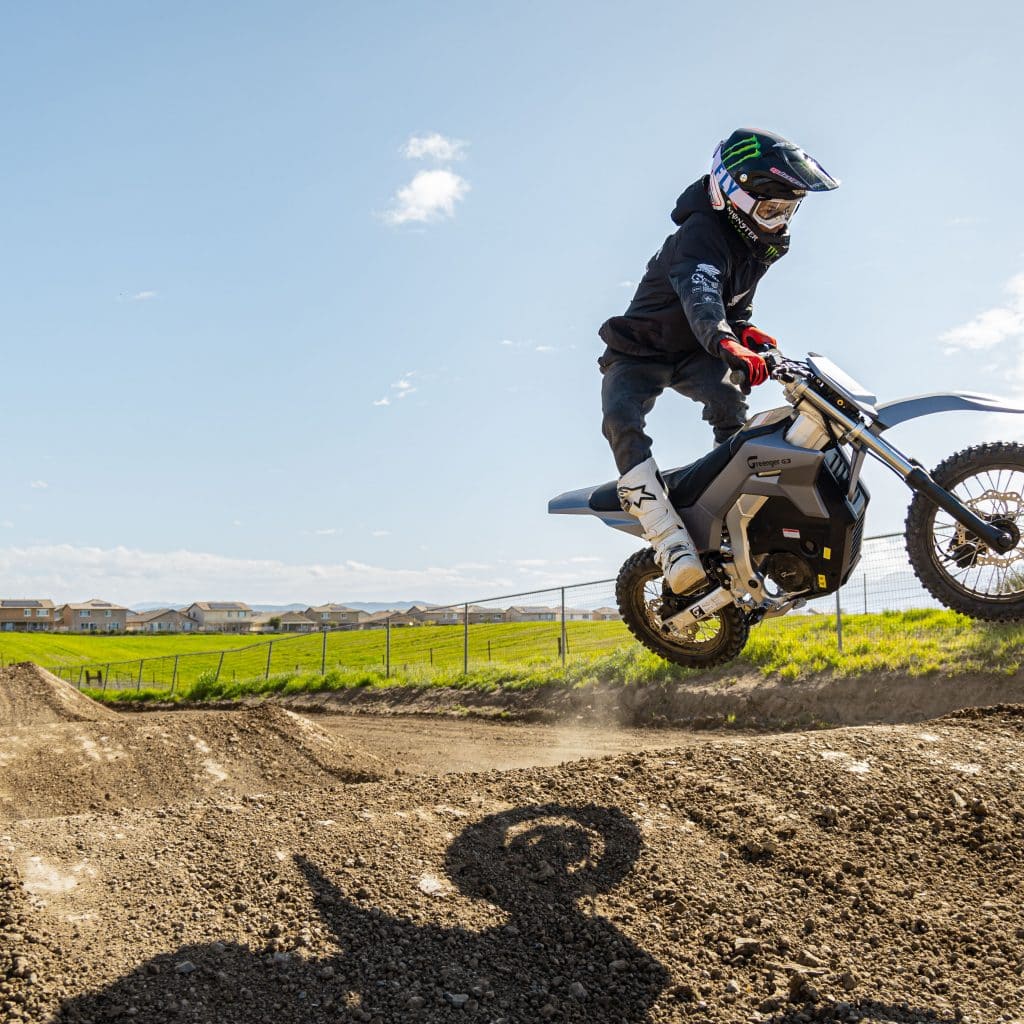 All this is powered by a 2.52 kWh 72v battery, which Greenger claims is good for up to 5 hours of fun in the lowest power setting. That number drops sharply as you up the output, with the medium setting providing just under two hours of runtime and the fastest setting falling below the 1-hour mark, but Greenger will also offer additional batteries for the G3 which can be swapped on the fly to keep the fun going.
Recharge time for the power pack is claimed at 3.5 hours on a standard wall charger or 2.4 hours when using the optional quick charger accessory, so either way you'll likely want to purchase a second battery if you're looking to make a day of it.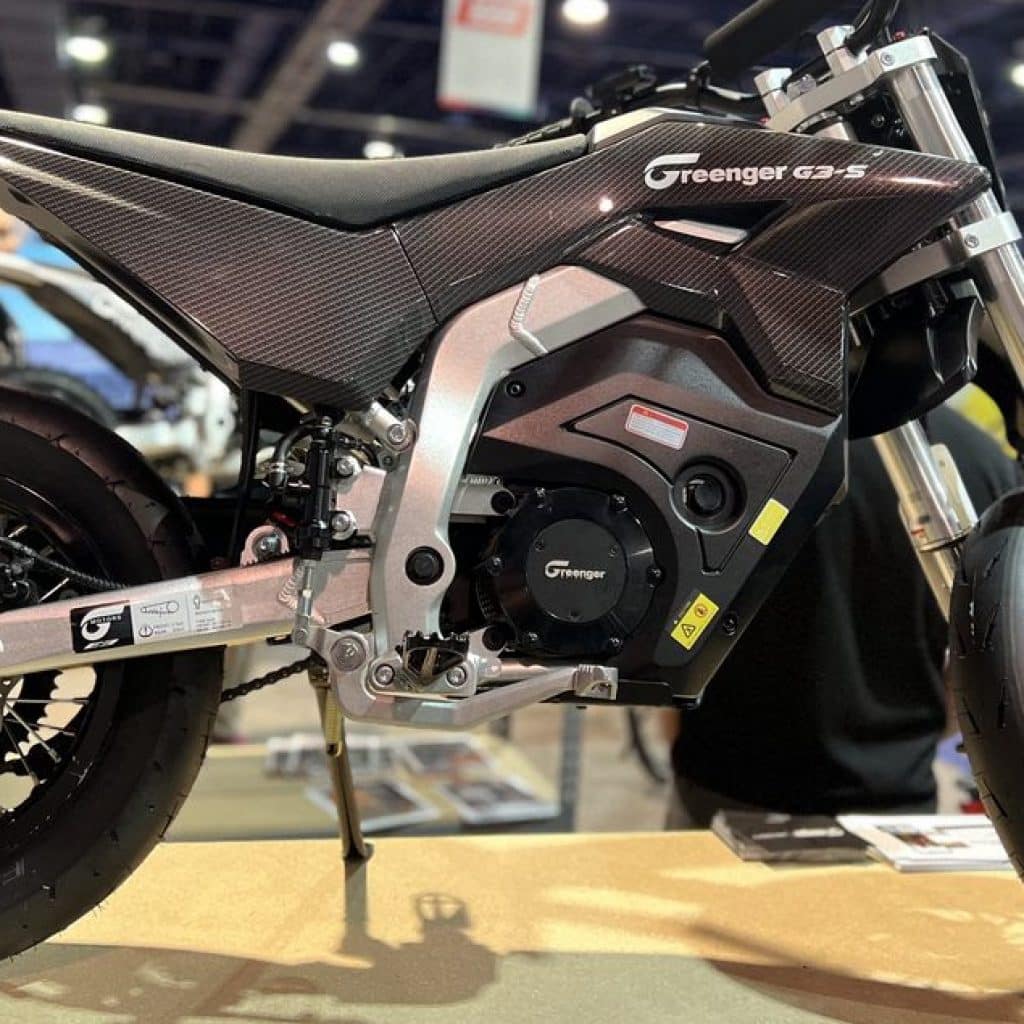 Pre-orders for the Greenger G3 are now open, and full-scale production is currently slotted for May/June with deliveries soon to follow. Initial MSRP for the G3 starts at $4,099.