Champing at the bit to get your hands on a new 2023 Surron Storm Bee? There's a light at the end of the tunnel, my friends. That's because Dian, Inc., the official US distributor of Surron Motorcycles, has confirmed the new 'Bees will hit US dealerships in just four short months, beginning in February of 2023.
Starting MSRP for this first run of bikes is set at $8,499, and dealers are now taking $500 deposits for anyone looking to save their spot in line. Official specs for the 2023 Storm Bee have also been released, and (surprise surprise) they're essentially identical to the pre-production Storm Bee we've been testing since September.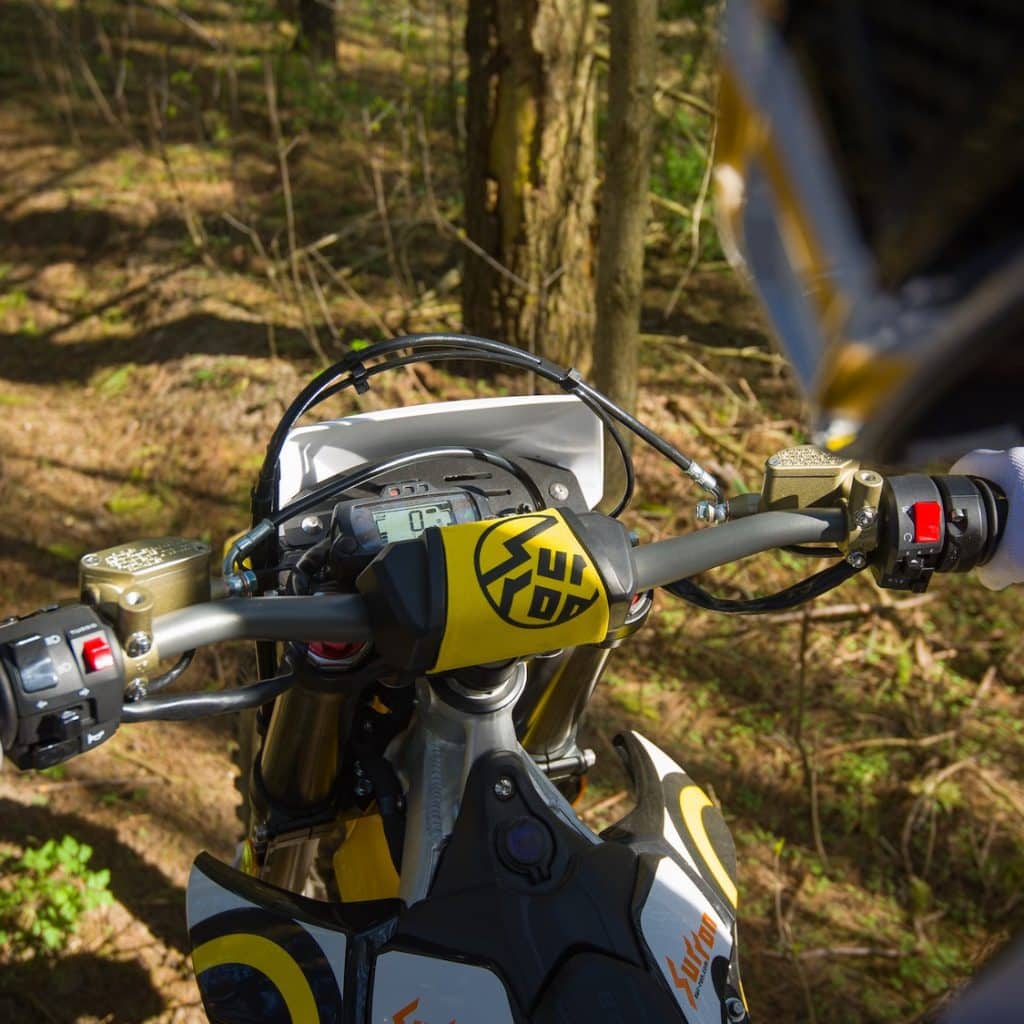 That includes the 22.5 kW of peak power and accompanying 520 Nm of torque, as well as the 68mph top speed. Improvements over the pre-production unit include a 104V/55Ah battery (up from the 90V/48Ah unit we tested), which means a marginally improved estimated range of 75 miles (at 31 mph) over the previous 62-mile figure.
If you caught our hands-on range testing video back in September, you'll know that we were able to coax roughly 45 miles out of the pre-production battery running at roughly 40mph in eco mode. Our "non-scientific estimates" for this new power unit would yield roughly 51 miles in the same settings, so we'll be interested to see how much of a difference 10mph and the extra boost in capacity makes on the production models.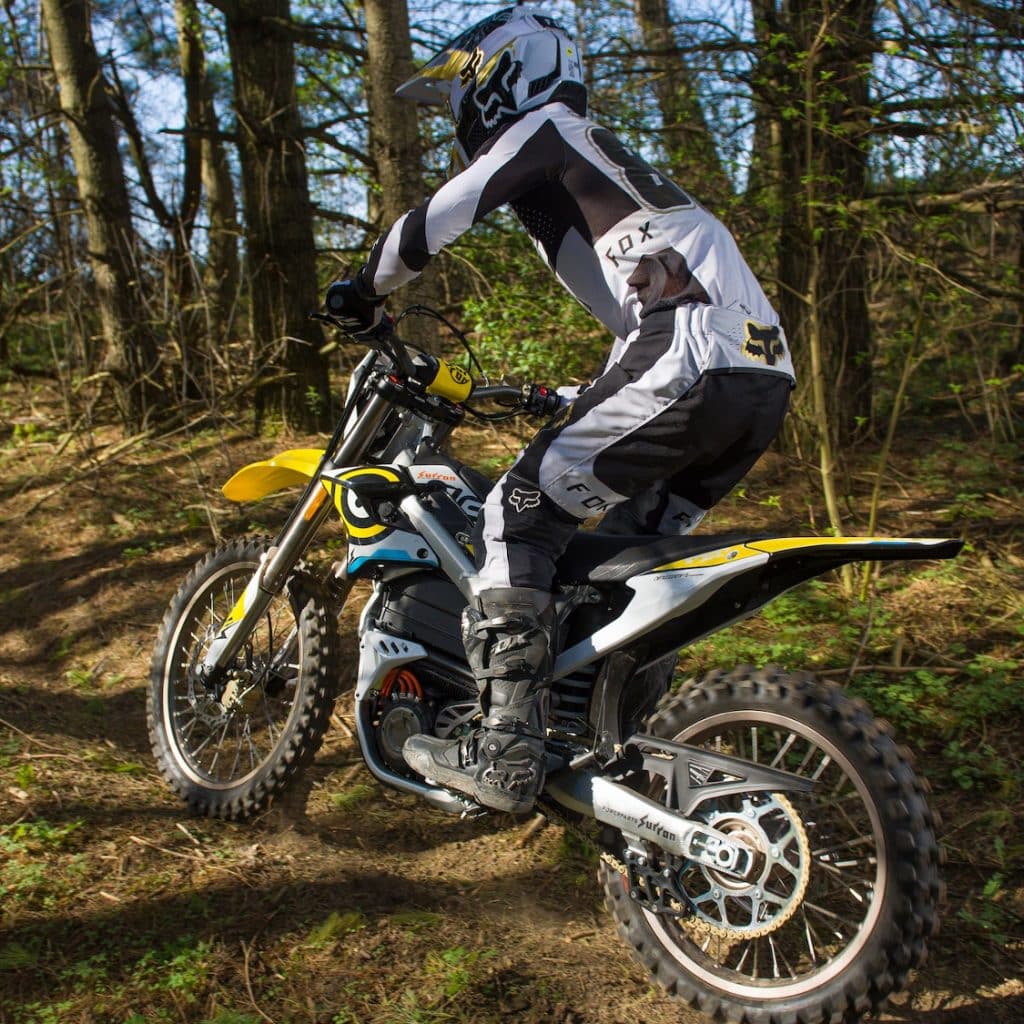 Everything else seems to have survived the production process, including both the reverse function and the sweet new "turbo" button, which delivers an extra punch of power to the rear wheel when activated (you know, NOS for eBikes). The three riding modes (sport, rain, and eco) will also be featured on the production models, as will other notable parts of the electronics suite including switchable traction control and adjustable settings for regenerative braking.
The upcoming 2023 Surron Storm Bee F will be the first motorcycle released on this new platform, but keep in mind others will come down the pipe before long. The "F" model is Surron's "off-road only" version, but the brand plans to drop a street-legal "enduro" Storm Bee on our shores soon as well.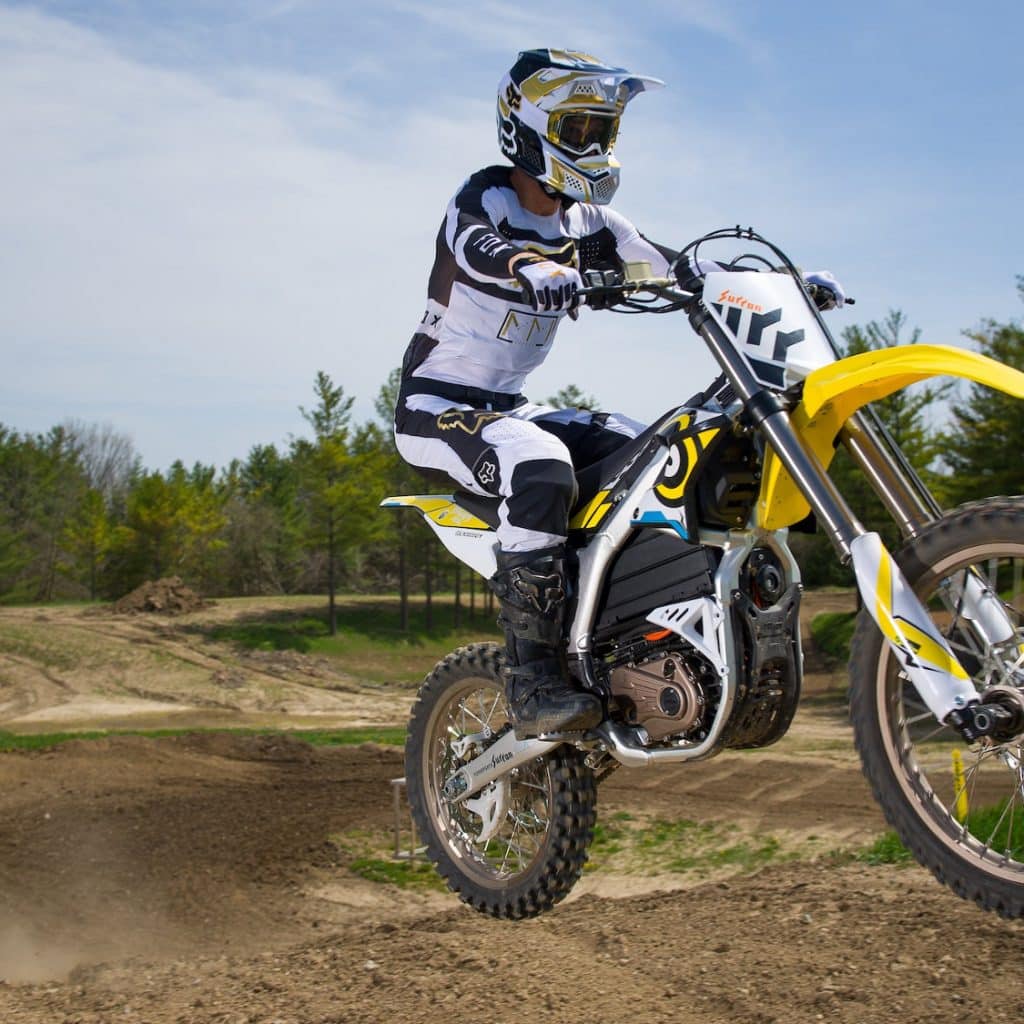 If you're interested in adding the new Bee to your garage, make sure to check out the ECR Marketplace, where we've teamed up with some of the best dealers in the country to provide a one-stop shop for electric motorcycle listings. Our partners have a few Storm Bee pre-orders left, so there's still time to grab a spot in line if you want to be one of the first to own the inaugural full-sized offering from Surron.
Want more on the Surron Storm? Check out the Surron Storm Bee here at the Surron Official Site.
2023 Surron Storm Bee F Specs:

POWERTRAIN
Motor Type: Liquid-cooled, brushless electric (BLDC) motor
Rated Voltage: 104V (DC)
Rated Power/Peak Power: 10,000W/22,500W
Controller Type: FOC Sine Wave
Peak Torque: 520 Nm (383 ft-lbs)
Top Speed: 110 km/h (68 mph)
Max Range :120 km @ 50 km/h (75 miles @ 31 mph), depending upon terrain)
Battery: 104V/55Ah Lithium Ion
Charger: 10A
Charging Time: 4 Hours (0-100%)
Drive: 530 O-ring Chain

RIDER AIDS
Riding Modes: Sport, Rain, Eco, Turbo
Rider Aids: ASR (Acceleration Slip Reduction, a.k.a. traction control), BERS (Brake Energy Regenerative System)
Reverse: Gear Button-activated
CHASSIS
Front Suspension: 47 mm inverted fork, 290 mm travel, adjustable compression & rebound
Rear Suspension: Fully adjustable monoshock, 290 mm wheel travel
Front Wheel: 21″ wire-spoked rim, 80/100-21 off-road tire
Rear Wheel: 18″ wire-spoked rim, 100/90-18 off-road tire
Curb Weight: 127 kg (280 lbs)
Max Load: 100 kg (220 lbs)
Vehicle Dimensions: 2,080 mm x 805 mm x 1,240 mm (81.9 x 31.7 x 48.8")
Minimum Ground Clearance: 310 mm (12.2″)
Wheelbase: 1,430 mm (56.3″)
Seat Height: 940 mm (37″)
ADDITIONAL FEATURES
USB Connection: Single USB-2.1A Outlet
Instrumentation: LCD Digital Dash
Headlight: LED