We've gotta be honest here: We weren't exactly excited when Honda announced their first production electric bike earlier this year. In case you need a refresher, we're referring to the Honda CRF-E2, a children's dirt bike that's actually manufactured by California-based Greenger Powersports and sold under the Honda nameplate. Honda has a well-deserved reputation for taking few chances with their two-wheeled lineup, which is why we were pleasantly surprised yesterday when they committed to bringing four new Honda electric motorcycles into the US.
What's even better is that Honda isn't teasing us with any pedal-assisted runabouts, elevator-friendly commuters, or glorified Bird scooters. We're talking about full-sized, tagged & titled electric motorcycles for big boys and girls. Here's what we know so far.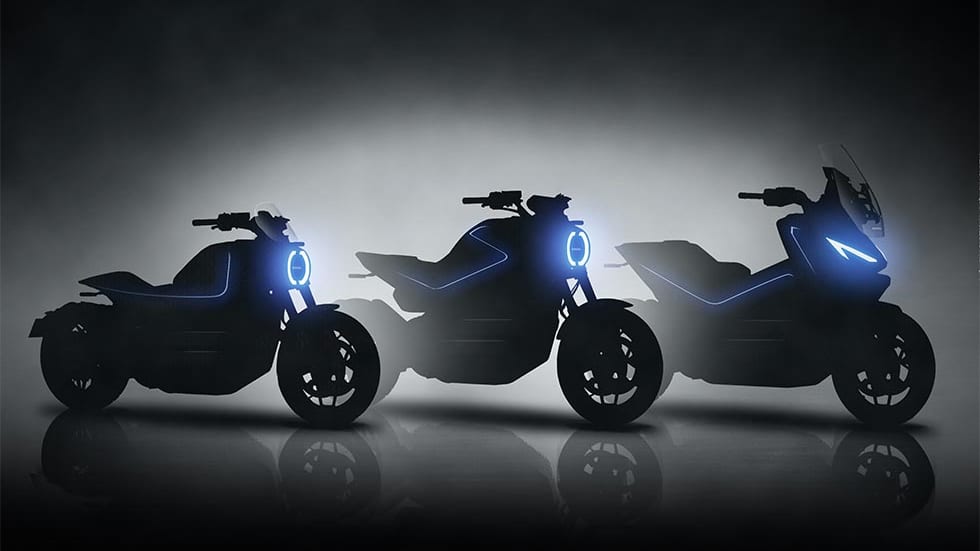 What To Expect For The New Electric Honda Motorcycles
Let us start by immediately walking back our last statement: Honda's current plan is to introduce three full-sized bikes and one children's bike. So yea, technically, there's one elevator-friendly model coming down the pipe. More on that later.
As is usually the case, details on the three remaining models fall somewhere between non-existant and wildly-speculative, but Honda gave us a few concrete facts to share as well.
The first is that we won't be waiting too long to see the first bikes hit our shores. Honda has confirmed that all four models are planned to arrive in the States by 2025, with the first coming to market sometime in 2024. The three adult-sized machines, which Honda refers to as "mid- and large-size sport bikes" will all be based a new platform currently in development, which Honda calls the "FUN EV" platform.
As for the bikes themselves, Honda has released a teaser image of the three full-sized models currently planned for production. Naturally (in keeping with current industry trends) it's a shady digital rendering of three possible outcomes, but there's enough to go on to get a decent idea of where Big Red is headed.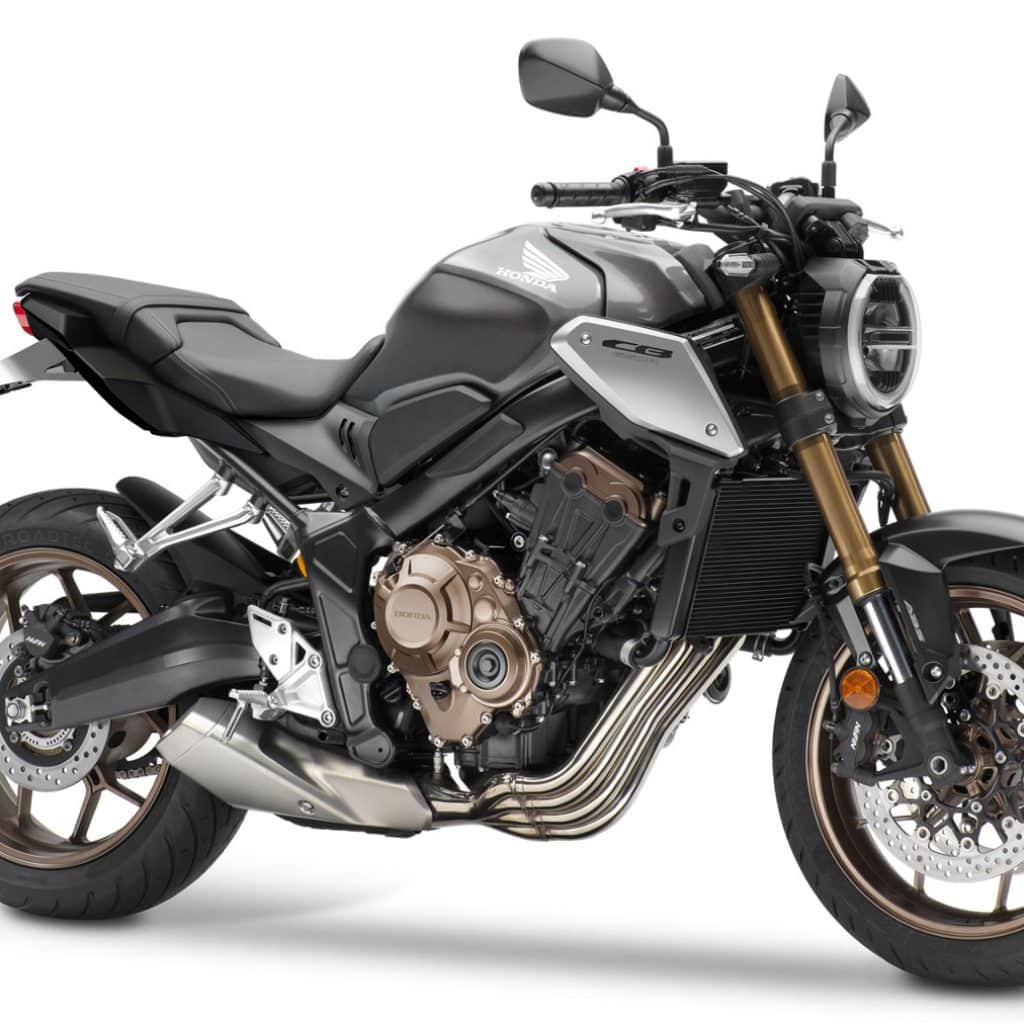 The first two bikes are clearly electric derivatives of Honda's current "neo-cafe" design ethos, with one sporting a slung-back cruiser posture unlike anything else in their 2022 lineup, and the second looking more inline with the current CB650R's size and posture.
The third bike is particularly interesting, however, as it shares the same unmistakable silhouette as the Honda X-ADV 350 and 750 models. These bikes likely won't ring any bells for the majority of our American audience (neither was ever sold in the states), but some of you will no doubt recall the X-ADV as the the ridiculous off-road scooter that won the 2019 Gibraltar Rally. Yes, a Honda scooter ran a 14-stage, 4,300+ mile race, and yes, it took first place among a sea of KTM 790 Adventure Rs, Husqvarna 701 Enduros, and BMW F800GS Adventures. Seriously. Google it.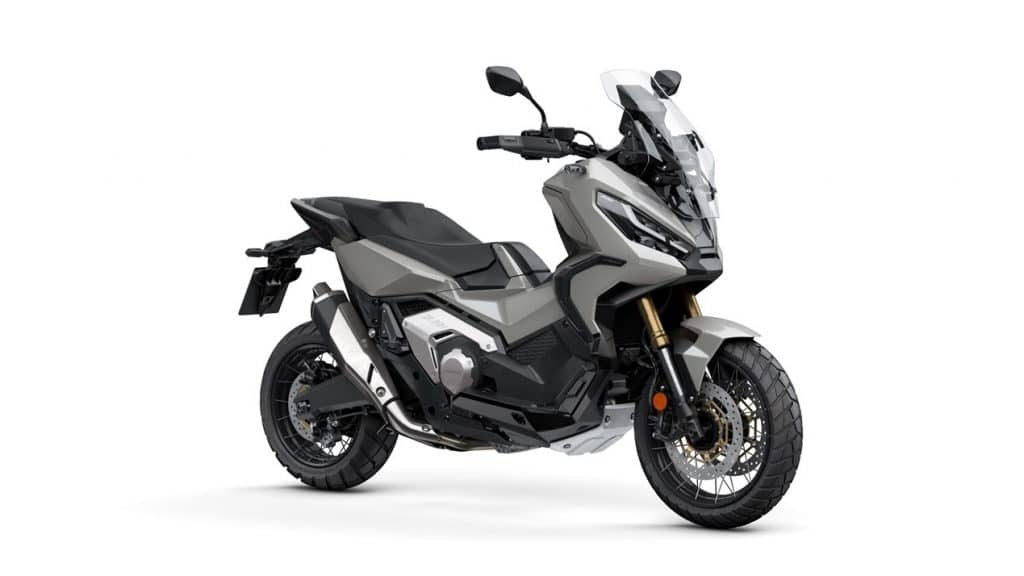 Granted, we're not expecting an adrenaline-fueled "maxi-scooter" to be part of Honda's first wave of American electric motorcycles, but hey, if there's gonna be a scooter in the bunch, there's no scooter we'd rather see. Honda: If you're reading this, we'll be more than happy to do an electric off-road build for next year's ECR eMoto hard enduro.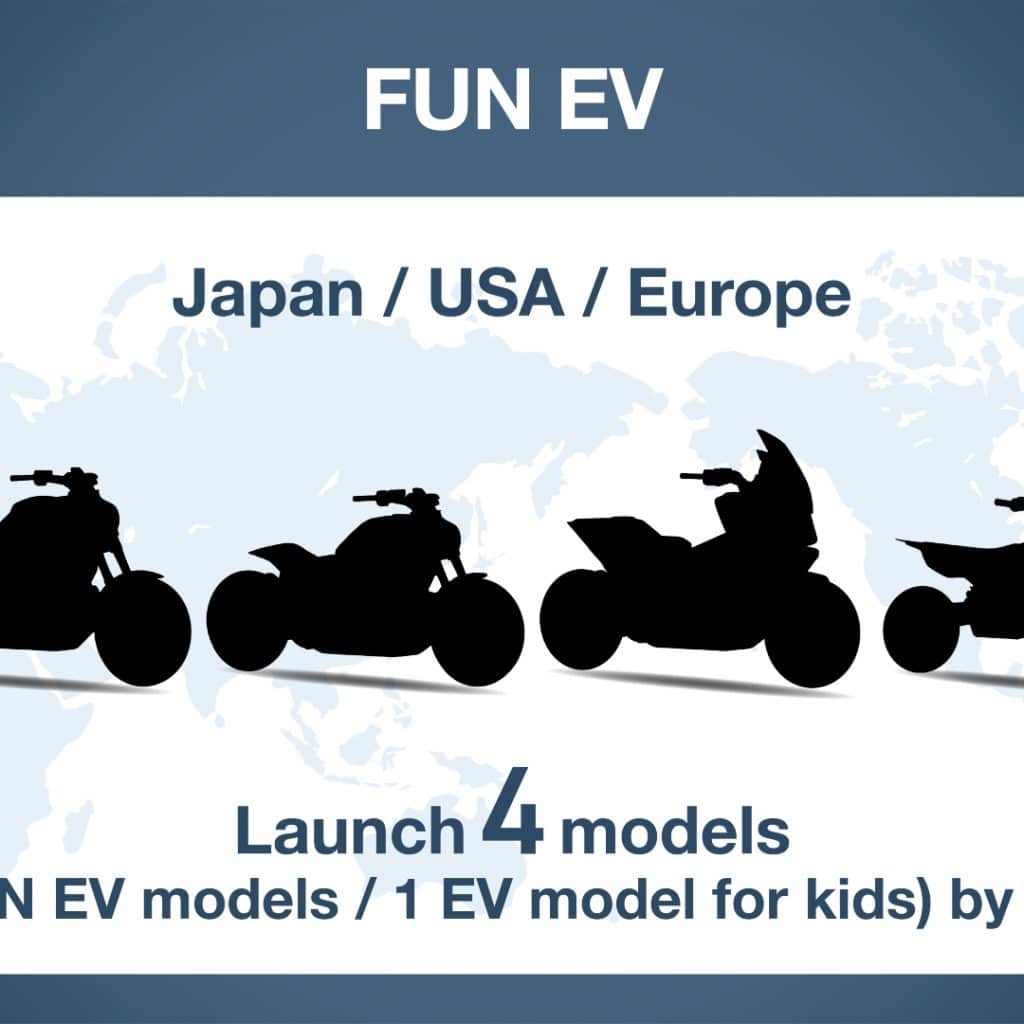 As for the fourth bike, Honda says it will be an "EV model for young riders, designed to pass on the joy of riding to the next generation." From what we can tell, it's likely to be a Honda-branded dirtbike/motocrosser not unlike the CRF-E2 mentioned above. Whether it will be more of a casual back-yard bike or something more serious to compete with the current pocket-sized KTMs and Cobras has yet to be seen, but naturally we're rooting for the latter.