Super73 has sought to create an ebike that evokes the cafe racer movement of the 50's and 60's. Aesthetics are achieved in many ways, but the overall performance and execution of the ride leaves some questions about its relation to that movement. Before I get too far down this rabbit hole, I do want to say that I quite like the Super73 S2. In my month with this electric bike, I rode it almost every single day, and it replaced my car for the majority of that time. I'll get into more detail on that below, but for now I hope you'll indulge my thoughts here. If you start comparing the S73 to similar e-bikes, you'll realize that you can get similar performance for less money from other brands. I think it is clear that much of what you're paying for with a Super73 is aesthetic, design, and cohesive marketing. That goes a long way, especially for visually focused folks like myself.
But back to this cafe racer idea. In the 60's, the young folks who were coming up, heavily influenced by rock and roll, wanted to go fast. In the UK during that time, the best way to do that, for the least amount of money, was to buy a motorcycle. These cafe racers would hang out at truck stop cafes and challenge each other to street races on their modified motos. Out of this was born a community that was out of the norm, adopted by those who wanted to go fast and those who felt like they didn't fit the standard mold.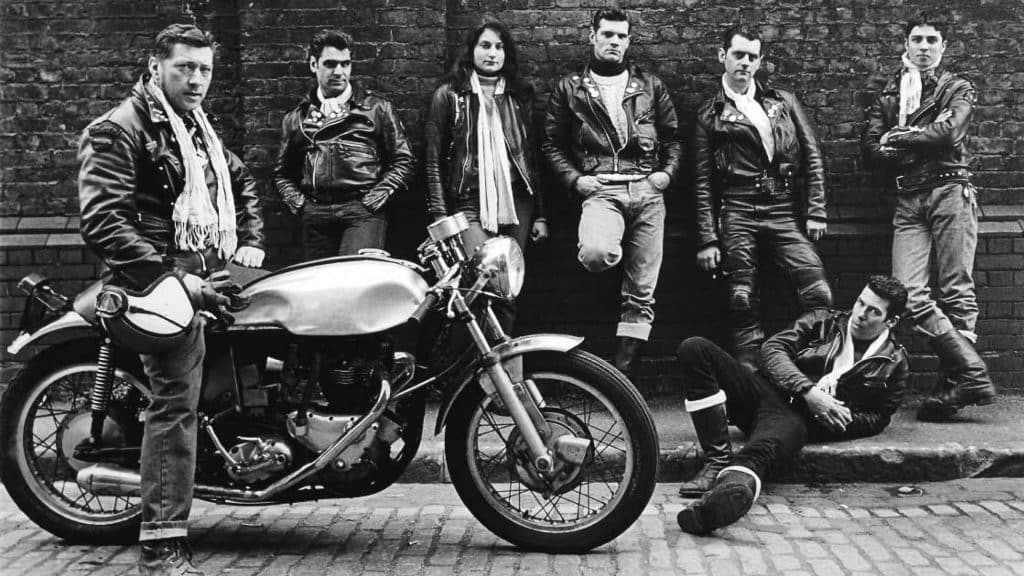 Speed for cheap with a rock and roll attitude. Toss in your own creative modifications to show off your personality and mechanical skill. That loosely sums up cafe racing (I do mean loosely). So how does Super73 emulate the cafe racing movement? Super73 calls itself a lifestyle brand. It only takes a few mouse clicks around their website or a quick glance at their Instagram to realize that the brand has lifestyle nailed. As a result, the S2 feels aimed at a young audience (sub 30), which feels right when you have one.
Let's talk about looks. Although much smaller than a true cafe racer, the Super73 S2 looks clean and looks fast. Especially with that open frame triangle. If you've ever had a gas cafe bike, you know that an airbox delete is a good way to make more power (or at least make more noise). The bike follows that aesthetic to a T. Pushing a counter-culture movement like cafe racing to sell a relatively normative product can be a bad thing or a good thing, depending on how you look at it. Especially when it exists within the very specific confines of bicycle regulations. On paper, the S2 is supposed to be a bicycle, right?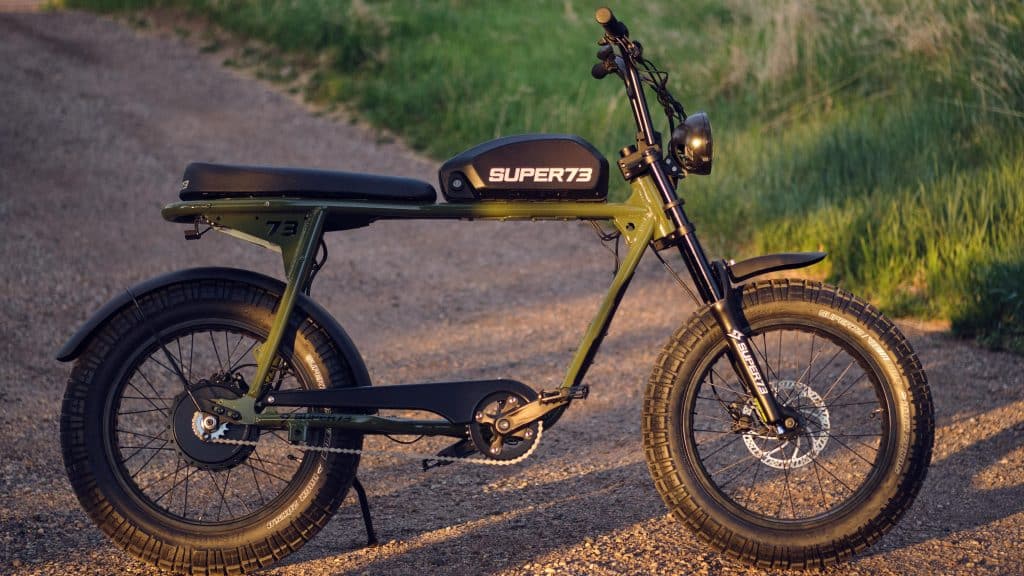 I rode the Super73 S2 almost every day, and it provided me the ability to ditch my car for most of my weekly trips and every one of my work commutes. That right there is enough reason to own one. I could easily rip to and from work at 30mph, 20 miles round trip, without having to charge midday. The charger is small enough to throw in a backpack and charge during the day, so you have a full charge for the long way home. You can change different power modes through the Bluetooth app, which I found easy to use. However, outside of testing different modes, I kept the thing in mode four, or "unlimited mode," all the time. If I hopped on a bike path, I would just soft pedal and keep the speed below 19mph.
That brings me to my first tangible con. If you run out of juice and need to pedal home, good luck. With 125mm cranks, a seating position with very little leverage and a 36×16 single-speed drivetrain. Pedaling this 73-pound "bike" is next to impossible, especially if you live at the top of a hill. Super73 would sell you a 10 speed upgrade kit for too much money, but it's not gonna help with those 125mm cranks. It's when you try to pedal the S73 that you start to realize: the pedals are on this thing solely to comply with e-bike class standards, so you can ride it almost anywhere in the city. Those design choices really provide the opportunity to bring out the hooligan inside all of us. Many of us will likely put the S2 in mode 4 and keep it there. All for one simple reason: Speed. This ride is much more of a moto than a bicycle.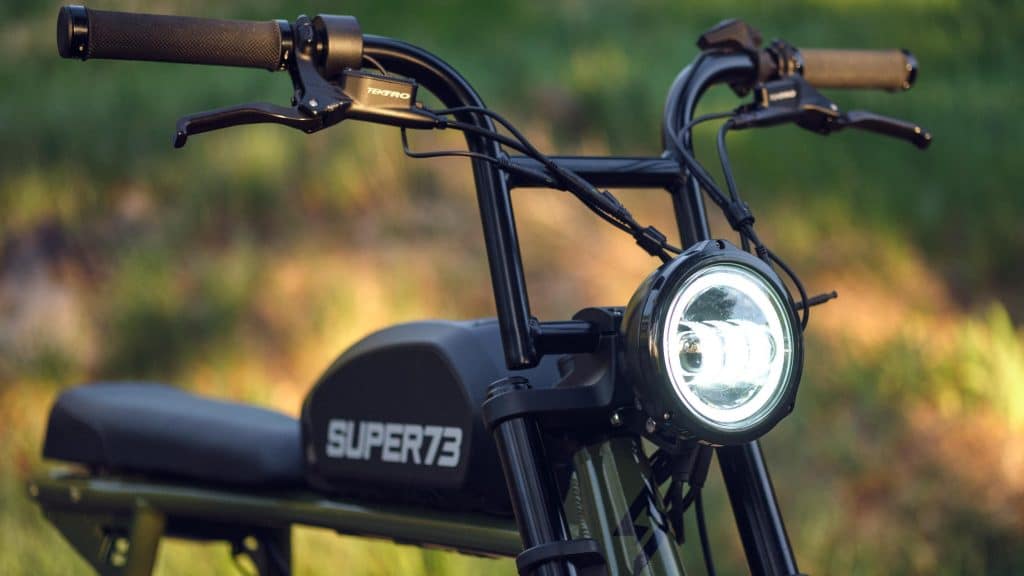 Now we've established that the Super73 S2 is really a motorcycle, and that you can legally ride it almost anywhere without a motorcycle license. 32 mph is not fast, but it feels fast when you're bombing through neighborhoods and down bike lanes, or through that vacant lot single track. I did a few downhill speed runs where the speedo read near 40 and that honestly felt too fast. The short wheelbase and heavy tires (rotating mass) in combination with the direct mount bars make anything above 30mph a twitchy balancing act. No speed wobbles in my experience, but that extra twitchy feeling is unnerving if you're riding anything other than a straight line at speed. This makes carving big sweeping corners at speed a technical endeavor. But none of that really matters. We know now that the S2 shines the most on the city streets, back alleys, and dirt lots.
The bottom line is that the Super73 S2 is really fun. Never mind that the seat gets a bit uncomfortable after 20 minutes. You're probably not gonna use this for long-haul rides anyway. Besides, I've sat on brand new motorcycles that cost four times as much with even less comfortable seats. Standing on the bike feels pretty awkward and hunched over, but I've found that the long seat gives you more control while seated anyway. The thumb throttle is a little cramped (my opinion for most thumb throttles), especially if you're trying to modulate the throttle while doing a wheelie, which the S2 does pretty well. I'd love to see a grip-style throttle option available. Low end torque is lacking, so if you lose momentum, it takes some time at full throttle to get back up to speed. Super73 plans to get more torque out of this motor with firmware in the future. I look forward to that. The fork has a noticeable clunk at the top of the stroke when fully unweighting the front wheel. However, the large stanchions handle hard braking and potholes really well. My commute is pretty wide open, so I rode full throttle without pedaling most of the way to and from work. I was overall pleased with the battery range and performance, usually having 35–40% left when I got home. On one very windy day (30mph gusts), I rode to and from work to have the battery die 20 feet before my driveway. Weight and conditions definitely impact the S2's performance when it comes to range.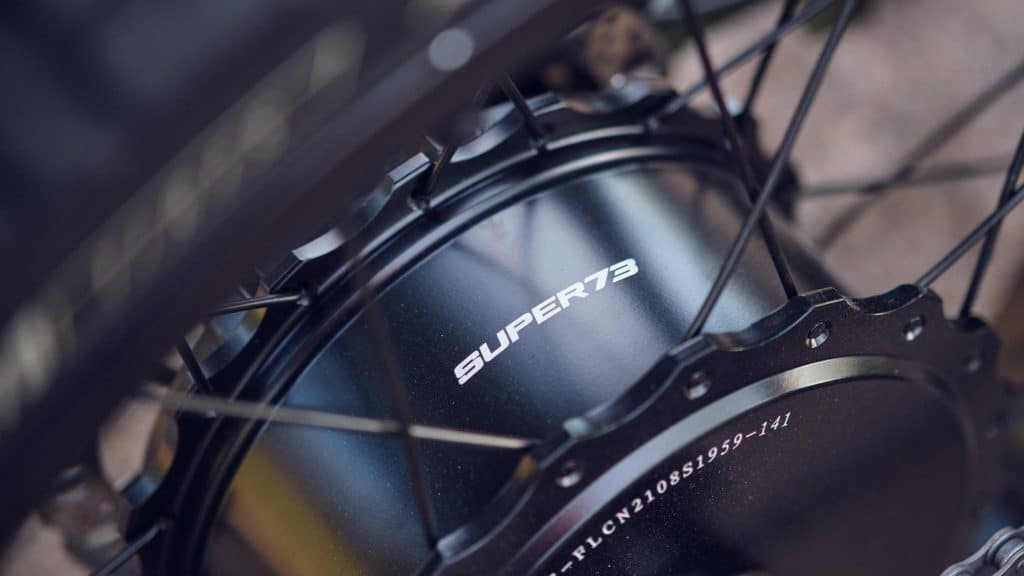 So who is the Super73 S2 for? I think anyone can have a lot of fun with this thing. The lack of low end makes it feel approachable and safe for new riders, and the top-end momentum speed can be a really playful way to ride for the more experienced. It's light enough to lug up a few stairs (just a few). It's got lights built in for riding at night. There are Super73 meet-ups all over the place where people can show off their mods and custom flair. S73 has an active online community that's rich with information. The people who have the most to gain from this bike are not the cyclists nor the motorcycle riders. The Super73 S2 is for everyone in between, and I think we need more of that. For me, it inspires being a bit of a hooligan, and that definitely feels like a cafe racer.
You used to be able to get a good car for $3,000. But these days, you'd be hard pressed to find that. Not to mention fuel prices. If you're young, have a shit job and no motorized transportation, the Super 73 S2 is a pretty damn good machine to get you to and from with some fun in between.
With all this in mind, you won't see a Super73 S2 in my shed. Maybe that's because I'm a retro-grouch bike mechanic, or because I'm quite a bit older than the target audience. Or maybe it's because I'm still obsessed with old Honda cubs and Trail 90s. It could be because I want my bikes to be bikes and my motorcycles to be motorcycles. One thing I do know is how much fun it is to ride. I'll jump on a Super 73 any time I get the chance, and you should too. The Cafe racer meets the modern e-bike meets practical and affordable transportation.
Where to buy a Super73 S2
Interested in buying a Super73 S2? The current price of the S2 is $2,995 and you can find the Super73 S2 for sale on the ECR Marketplace or directly at Super73.
Super73 S2 Overview Video
Super73 S2 Specs
FRAME
6061 / 7005 Aluminum Alloy, 1-1/8″ to 1.5″ tapered head tube
COLOR(S)
Apollo White, Hudson Blue, Galaxy Black, Obsidian, Flannel Green, Bone White
MOTOR
Class-1 Mode Output: 750 watts nominal / 1200 watt peak
Class-2 Mode Output: 750 watts nominal / 1200 watt peak (Default)
Class-3 Mode Output: 750 watts nominal / 1200 watt peak
Off-Road Mode Output: 1200 watts nominal / 2000* watt peak
*Off-Road Mode peak output will increase from 2000 watts to 2300 watts with future OTA update.
TOP SPEED
Class-1 Mode: 20mph (throttle deactivated, pedal-assist only)
Class-2 Mode: 20mph
Class-3 Mode: 28mph (throttle deactivated, pedal-assist only)
Off-Road Mode: 28mph +
BATTERY
960 watt-hours, 21700 cells
WEIGHT
73 lbs
FRONT HUB
9 x 135mm, steel axle
RIMS
20″ x 100mm alloy with lightening cutouts
TIRES
Front: 20 x 4.5″ / Rear: 20″ x 5″ BDGR All-Terrain
INNER TUBES
20″ x 4.5-5″, angled valve stem
BRAKES
Tektro Hydraulic, 2-piston forged aluminum caliper, 180mm front, and rear rotors
Air Spring Fork with adjustable Pre-load, Compression, and Rebound damping, 120mm travel, 32mm stanchion
DISPLAY
Transflective Monochrome LCD + Mobile Device
HEADLIGHT
High output triple LED Halo
TAIL LIGHT
LED
HORN
Optional accessory sold separately
CHARGER
3A (6-7 hour charge time) / Optional: 5A (3-4 hour charge time)
THROTTLE
Thumb throttle
PEDAL ASSIST
4 modes (ECO, TOUR, SPORT, SUPER)
BOTTOM BRACKET
120mm sealed bearing, square taper
CRANK / FRONT CHAIN RING
125mm alloy crank arms, 36T chainring / Optional: 44T chainring for 10-speed gearing
GEARING
Optional accessory sold separately.
For colorways: Apollo White, Hudson Blue, Galaxy Black
Single-speed 16T rear cog /10 speed gearing (11-36T)
For colorways: Obsidian, Flannel Green, Bone White
Single-speed 16T rear cog /10 speed gearing (11-34T)
REAR DERAILLEUR
Optional accessory sold separately: Single-speed fixed gear/ 10 speed
PASSENGER FOOT PEGS
Optional accessory sold separately
SEAT HEIGHT
31″
WEIGHT LIMIT
325lbs