Spanish manufacturer OX Motorcycles just kicked off a new crowdfunding campaign on Indiegogo to launch their next project, the OX Patagonia. Here's the latest info on their upcoming electric street scrambler.
Well well, what do ya know? Looks like we've got another early adopter offering on our hands, gang. That's because the folks at OX Motorcycles, an electric motorcycle startup based in Madrid, are ready to launch the OX Patagonia, an electric street bike with a little "Royal Enfield Himilayan" flair.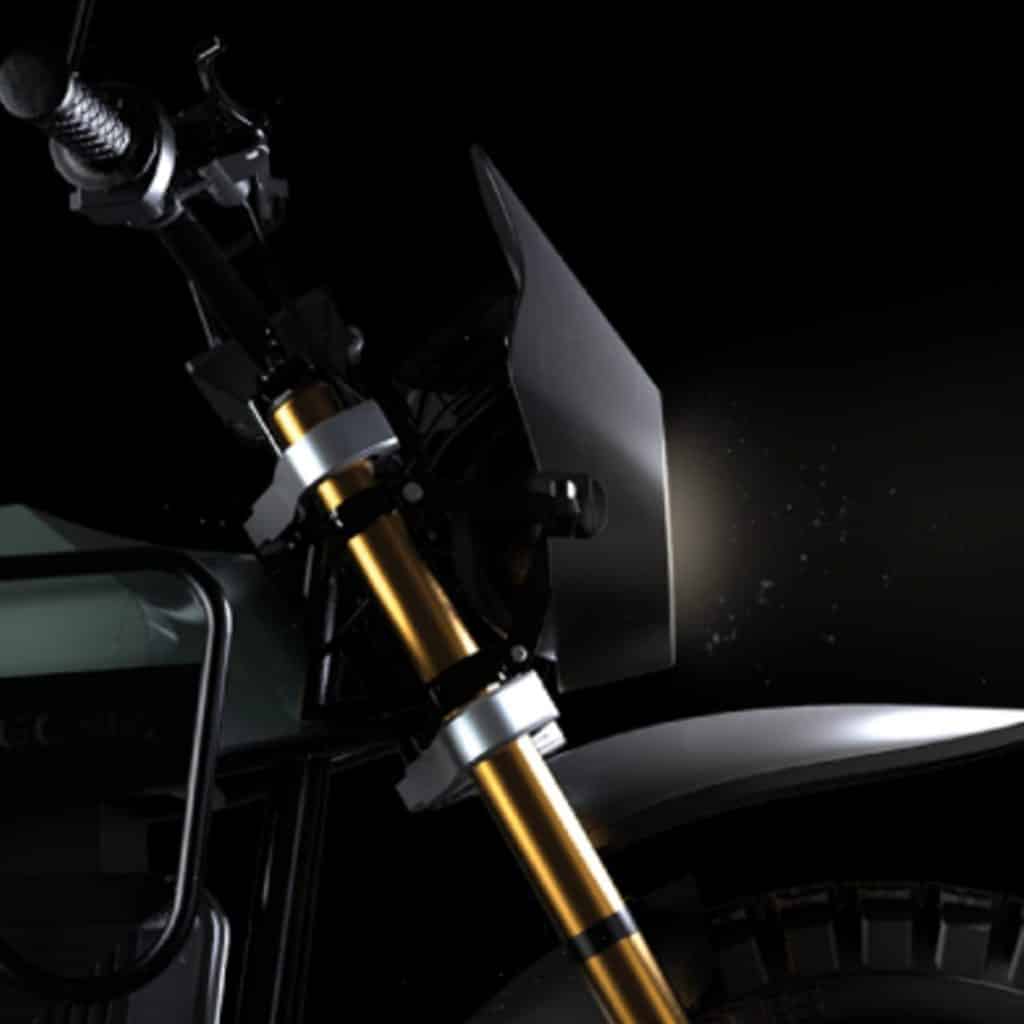 Planned MSRP for the OX Patagonia is about $8,800 dollars, but in typical crowd-funding fashion, OX is offering up some serious discounts for early investors. The first ten buyers are being offered an impressive 40% discount (putting the Patagonia at a much more enticing $5,280), while an additional 20 units after that are being offered a healthy 30% discount ($6,160).
The Patagonia's off-road styling is no doubt largely ornamental judging by its claimed 7-inches of ground clearance and basic looking suspension, but OX is giving it a respectable smattering of dirt-themed features nonetheless. The Patagonia includes a frame mounted skidplate and other rugged touches like street-biased dual sport tires, a black windscreen with an integrated headlight grille, crash bars on either side of the "gas" tank, a high-mount front fender, and even a pair of 14-liter leather saddlebags. OX also plans to include an off-road biased "adventure" ride mode although details on those settings have yet to be released.
If you've been following the folks at OX, you'll no doubt recognize the stark similarities between the digital renderings for the Patagonia and their original OX One street bike. We have no doubt that the two bikes share a fair amount of part numbers, but there are some important differences to point out as well.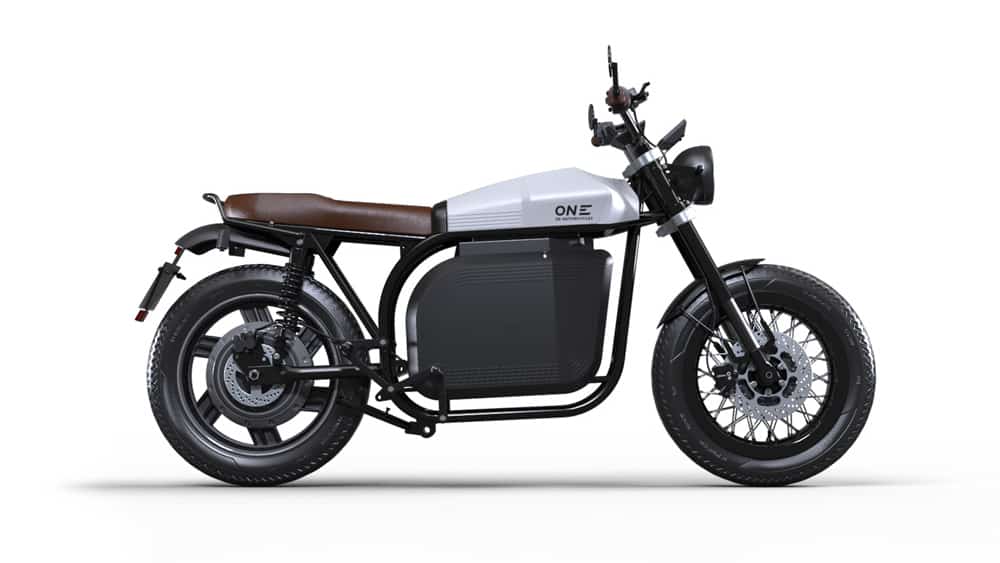 The first is that unlike the OX One's single 72V/60A battery, the Patagonia will be sold with a dual battery setup using two 72V/44A units. Range figures are the same for the two bikes at roughly 62 miles (100 km), but the OX Patagonia will deliver more power, swapping out the One's 11kW hub motor for an improved 16kW version.
OX claims charging time will also be faster for the Patagonia, with the twin batteries taking four hours from 0-100% where the One's single battery required a full five hours. By the numbers the OX Patagonia is still a severely limited machine you won't want to take too far from the charging station, but considering the OX One's $6,017 price tag, it's a commendable improvement for the Spanish manufacturer.
The jury is out on how the Patagonia will handle off-road duty, but if we're being fair here, sometimes simpler is better. You need look no further than the Roam Air (formerly Opibus) electric motorcycle being built in Kenya to see just how useful a simple machine can be. Even if the OX Patagonia's off-road prowess proves to be sub par, its scrambler/dual sport affectations will be reason enough for many buyers to try one out, and if you're able to score one at early adopter pricing, we have no doubt it'll make a stylish runabout around town at a bargain price.
OX Patagonia Technical Specs:
Battery And Motor:
Motor continuous power: 8kW
Motor peak power: 16 kW
Battery capacity: 44 Ah
Battery type: Li-Ion (21700 type cells)
Voltage: 72V
Performance:
Top speed: 68 mph
Range: 62 miles
Charge time: 4 hours 0-100%
Chassis:
Weight: 353 lbs
Ground clearance: 7 inches
Seat height: 32.5 inches
Max weight capacity: 551 lbs
Front wheel: 19″ steel spoked
Rear wheel: 17″ alloy
Front suspension: Inverted hydraulic forks (adjustable)
Rear suspension: Dual hydraulic shocks (adjustable)