The Italian outfit is known for their high-performance electric sportbikes, but do they have the tech to take on long-range travel?
Let's all take a good hard look at the new Energica Experia and take turns saying what it reminds us of. I'll go first: BMW S1000XR… Ducati Multistrada… Yamaha Super Tenere 1200… Maybe a touch of Suzuki V-Strom 1050…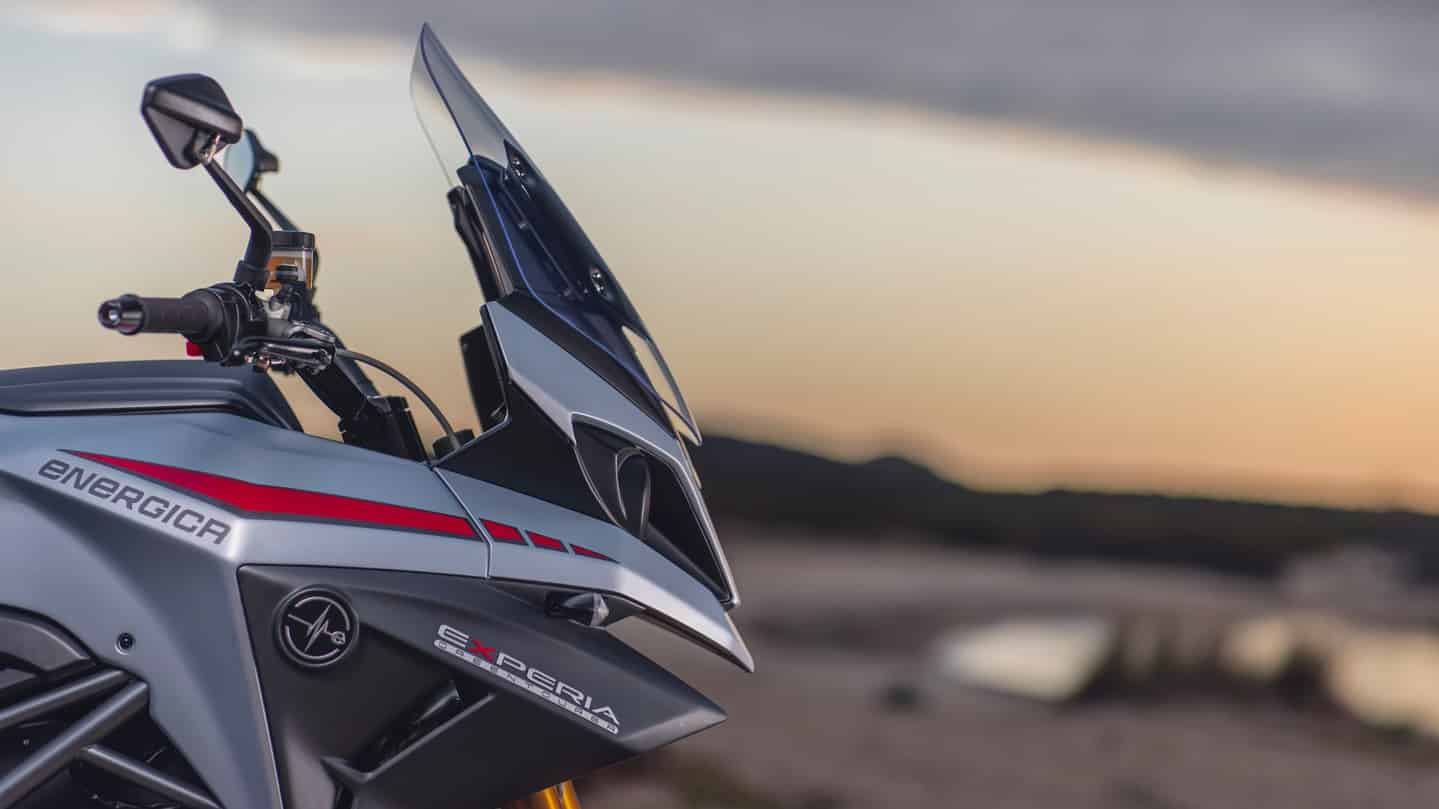 These bikes all share a common theme: They're "sport touring" motorcycles that flirt with ADV style and functionality to some small degree. They're all fairly heavy, fairly comfortable on the highway, heavily road-biased, and they all get 200+ miles to a tank of gas (assuming you remember to use the upper three gears).
These bikes all also happen to be the main competition for the new Energica Experia, so let's see how the new flagship electric sport-tourer stacks up against the old guard.
Energica Experia By The Numbers
Detailed specs are somewhat limited on the Experia at the moment, but Energica has given us enough to go on to get an idea of what to expect here.
This is a sport-touring bike, so our first concern should be "sportiness" and our second should be "tourability." These terms roughly translate to "power/weight" and "range/comfort" so let's address them first.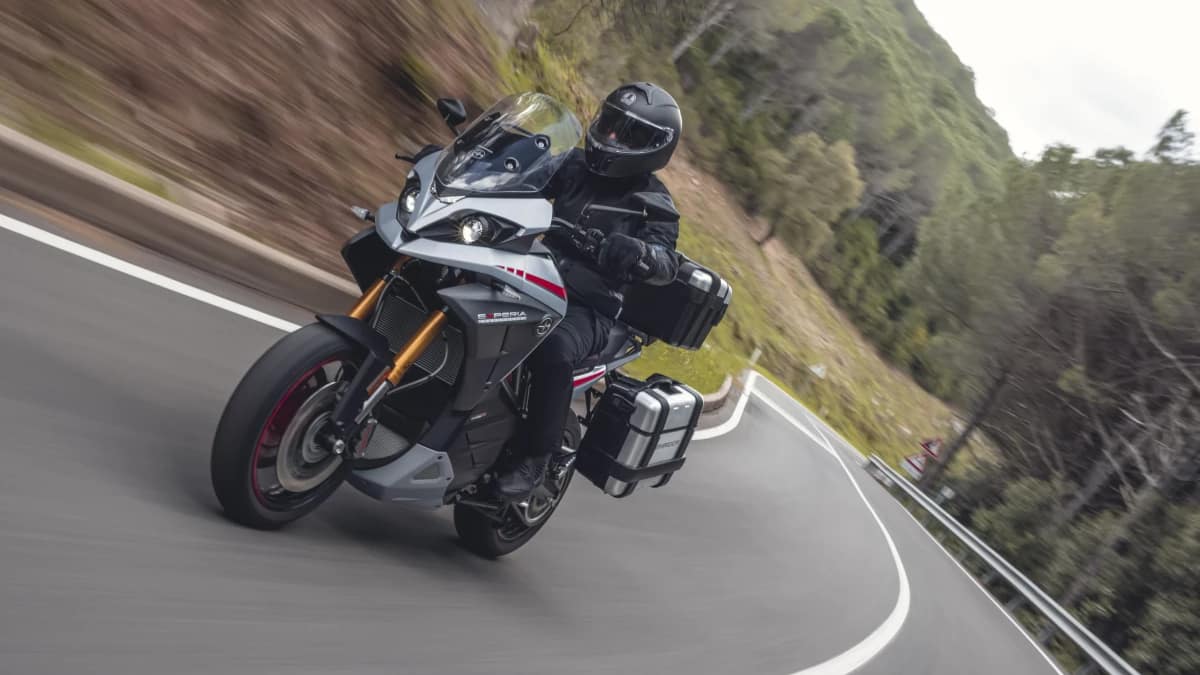 Energica says the Experia gets a brand new electric motor (meaning it's not just a recycled EGO or Ribelle powerplant) that puts down 102 peak horsepower and 85 ft-lbs of torque (or 664 ft-lbs at the rear wheel according to the latest "electric motorcycle version" of physics). That's more or less on par with the sport-touring segment, with slightly below-average power and slightly above-average torque. Unfortunately weight is also above average here, with the Energica tipping the scales at 573 pounds (still lighter than a Super Tenere though!).
Range-wise Energica claims the Experia features the largest capacity battery of any motorcycle on the market with a whopping 22.5 kWh of juice on tap. That translates to a city range of 261 miles, and a highway range of roughly 130 miles.
Wait… What?
A sport tourer that's limited to 130 miles on the slab at a time? We may have a problem here… Especially considering Energica announced the starting MSRP of the new Experia at a hefty $25,880 (plus VAT), which makes it significantly more expensive than the current industry heavyweight Ducati Multistrada V4 ($20,000, 170 ponies, 92 torques).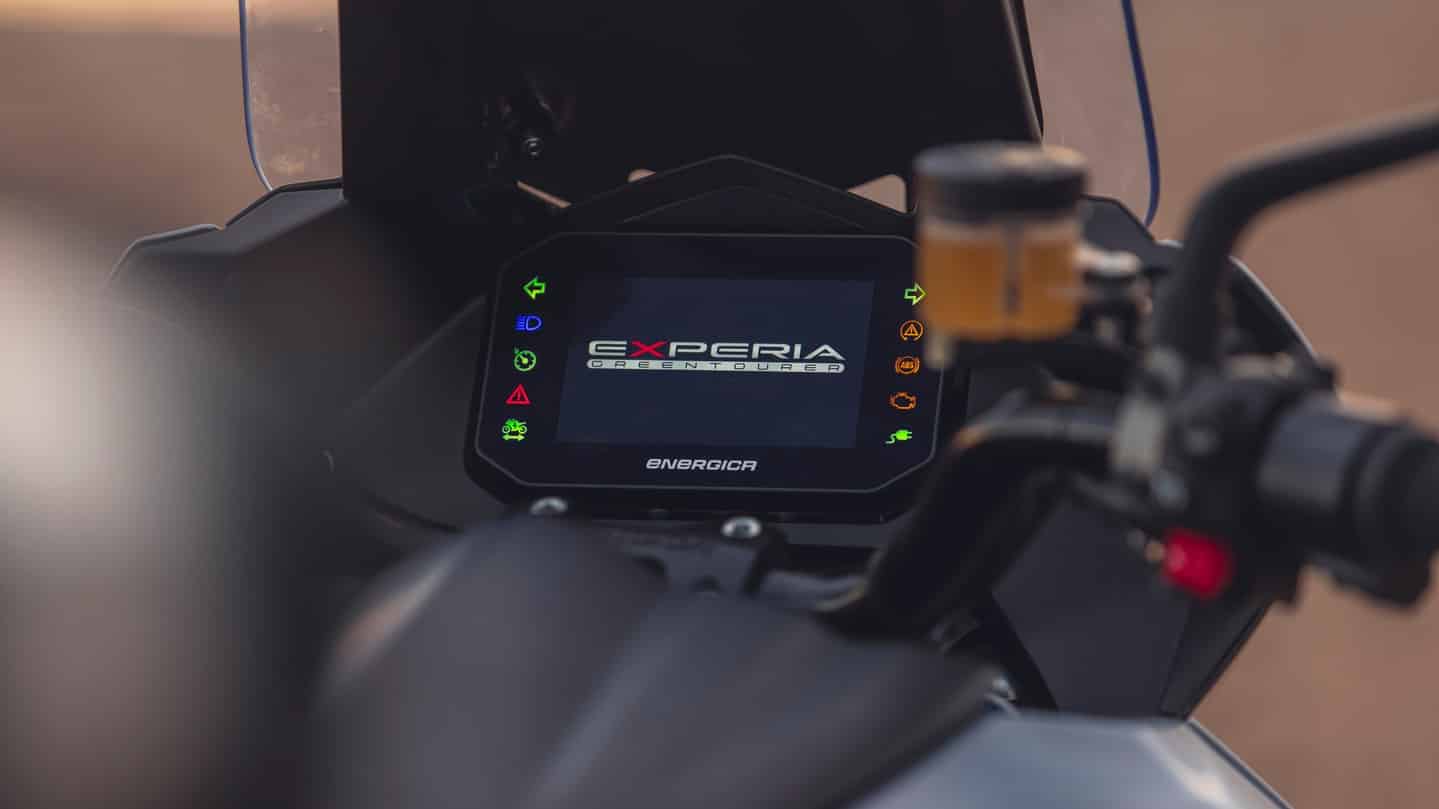 Lucky for the long-distance crowd, Energica thought ahead here and designed the Experia to include level 3 DC charging hardware. That means you can take the Experia from limp mode to an 80% charge in roughly 40 minutes, the ideal interval for another roadside attraction or a well-deserved lunch break.
Granted, the likelihood of your favorite "burger with a view" lunch stop having a level 3 charger is slim to none (and it's anyone's guess how long it'll take the infrastructure to catch up with bikes like the Experia), but hey, electric sport touring is finally making its debut.
Energica officially opened up pre-orders on June 1st, so if eTouring sounds like it might be your bag, you can check the Experia out here.