Emgo Technologies does. And they're asking for your help via crowdfunding.
In what might possibly be the most unique crowdfunding campaign of all time, Ukraine-based Emgo Technologies launched a new funding drive via Indiegogo yesterday pledging to donate one in every fifteen Emgo Scramper electric motorcycles they build to the Ukrainian military.
Exactly how or why Ukrainian troops will use these bikes remains to be seen, but as far as two-wheeled war buggies go, Emgo's new Scramper certainly looks the part. In addition to the bikes themselves, Emgo Technologies is also pledging to donate one of their 2kWh portable power units, the "Smart Mini Box", with every bike they hand over to the Ukrainian Army.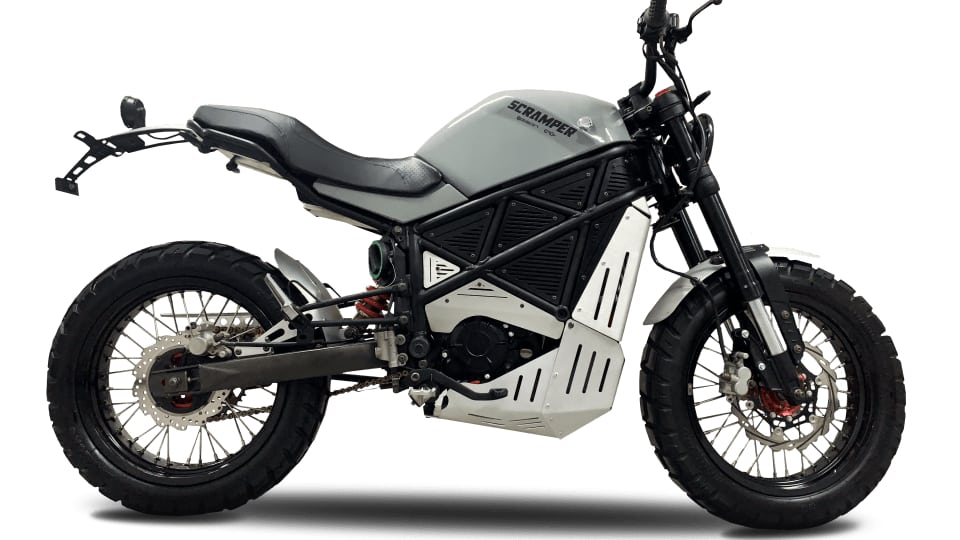 "We are not a military organization. But we are in Ukraine, we hear sirens and explosions directly every day, and despite this, we continue to work. We decided with our partners that after every 15th motorcycle, from the money that will come to us (from profit), we will spend on 1 motorcycle for our army. This is our donation, which does not burden our clients in any way."

-Emgo Technologies
What Is The Emgo Scramper Electric Motorcycle?
Fair question. The Emgo Scramper is an electric motorcycle manufactured in Odessa, Ukraine (or was up until recent events: Emgo has reportedly moved production to Poland for the time being). The Scramper has been in development since 2019, but it first popped up on our radar with the launch of the prototype in 2020. The initial prototype was handsome with the same sort of "Ducati Monster with knobbies" vibe, but when Emgo brought an updated model to EICMA in 2021, the Scramper really caught our attention.
Obviously with the bike just now going into its initial round of crowdfunding, real-world info is limited, but the current prototype has some unique features going for it.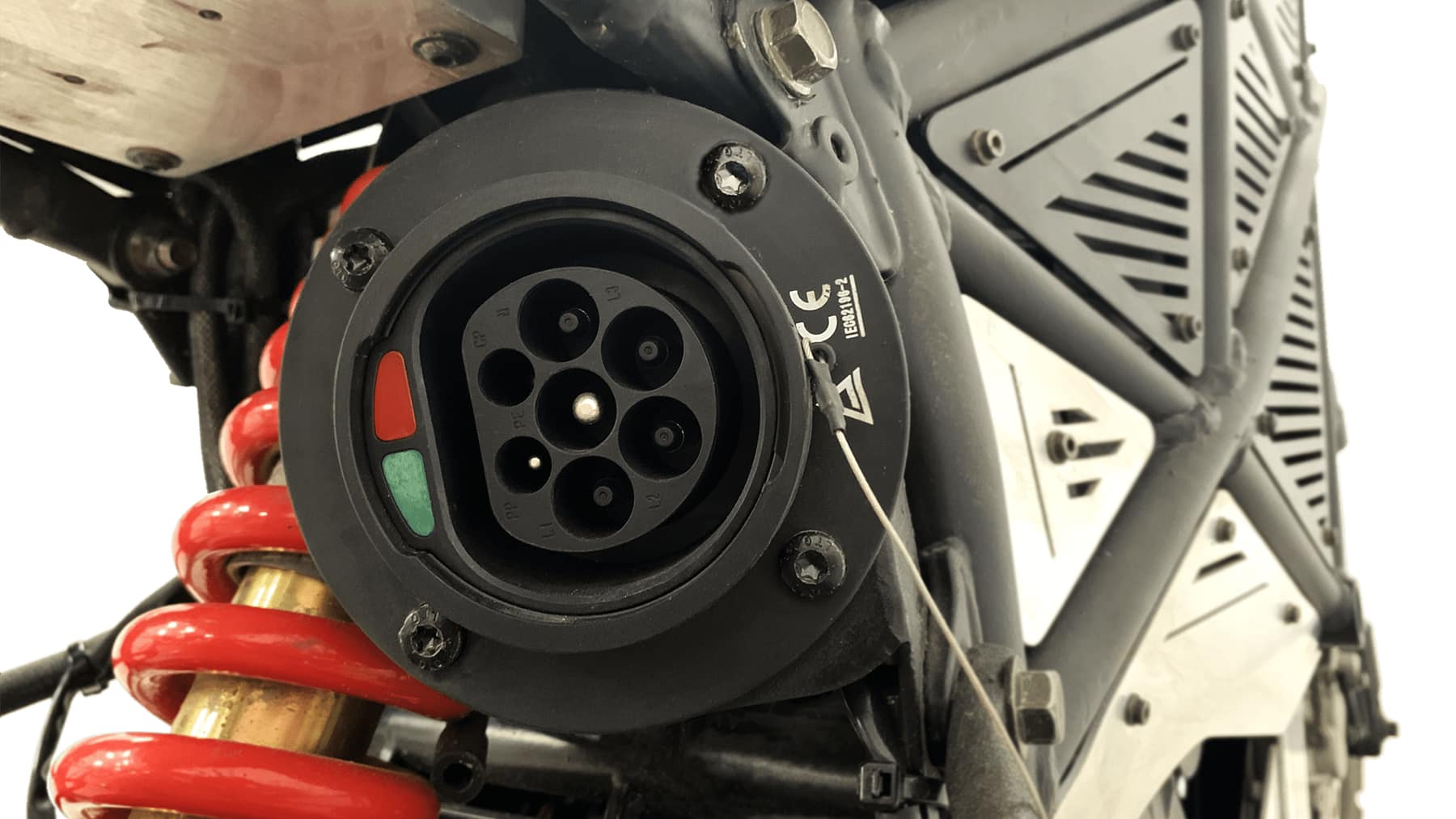 For starters, Emgo claims every Scramper they build and ship comes equipped with an onboard fast charger, which is designed to plug into any type 2 EV charging station directly. This gives the Scramper a claimed 50% charge in just 30 minutes, or a full 80% charge in 60 minutes.
Not too shabby considering the Emgo Scramper is specced with a 9.8 kWh battery pack, and puts down a claimed 16 kW of peak power for a top speed of about 78 mph. Emgo Technologies claims the powerplant is good for 120 miles in the city, 55 miles at constant full throttle, or somewhere around 100 miles for your average mixed conditions.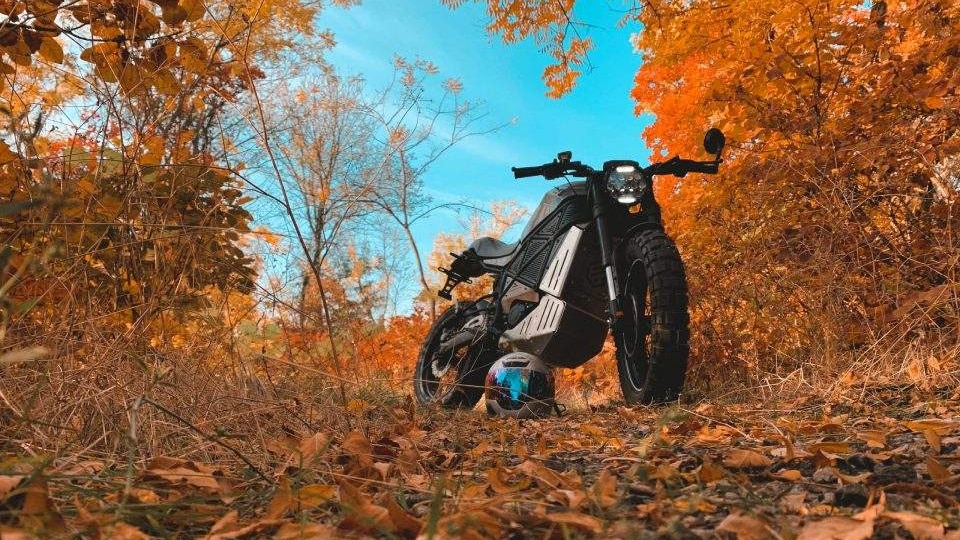 What's even more interesting about the Scramper is the transmission: While the debate on the usefulness of a multi-speed gearbox for electric vehicles still rages, it's cool to see that the folks at Emgo chose to mate a four-speed transmission to their flagship electric bike. Whether it does anything for range or efficiency is still largely an unknown, but for riders who aren't quite ready to give up the feeling of banging through the gears, the Emgo Scramper might make an ideal segway into electric.
It's also worth noting that although the Scramper specs fairly impressive power and range numbers, it's surprisingly affordable: Emgo's new Indiegogo campaign has the first round of Scrampers selling for just $6,548. Apparently they're locked and loaded for production, as European deliveries are scheduled for November of 2022. Details on delivery to the US are still pending, but if you like what you're seeing so far, you can shoot the team at Emgo a query in the Indiegogo discussion thread.