It's that time of year again: Every major motorcycle brand is dropping teasers left and right, "spy shots" are pouring in by the dozen, and the two-wheeled community is buzzing about what goodies the motorcycling future may hold… EICMA is an acronym for a series of spicy-sounding Italian words most of us struggle to pronounce, but we all know what it stands for: It's time to see some new bikes. EICMA 2021 will be packed with more new tech than ever before, and we're expecting to see more than a few exciting new electric motorcycles this year.
In an industry stuffed to the gills with crowd-funded concepts that may or may not ever see the light of day, at EICMA we get to see new hardware in the flesh. Here are the bikes we're most looking forward to this year for EICMA 2021, and what we know about them so far.
Kawasaki Electric… Something.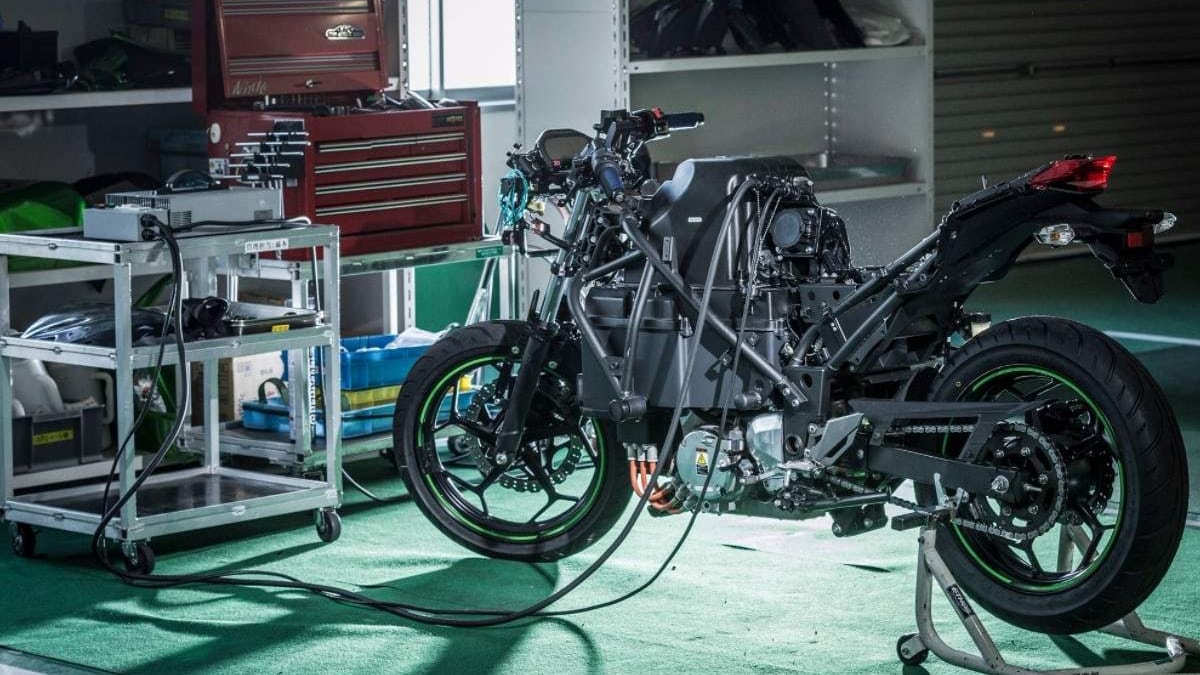 Kawasaki has teased that they'll be unveiling three new models at EICMA 2021. Two of those are widely rumored to be updates to the 650 street platform and a tweaked H2 sport-tourer, but the third is genuinely anyone's guess.
Considering the amount of noise Kawasaki has been making about their electric motorcycle program, we're probably the most excited about the possibility of one of the big four finally displaying a production-bound electric bike. Of course, there's always the chance we'll just see a more polished version of the hybrid-electric Ninja from earlier this year, but we've got our fingers crossed for something much bigger.
VMoto Stash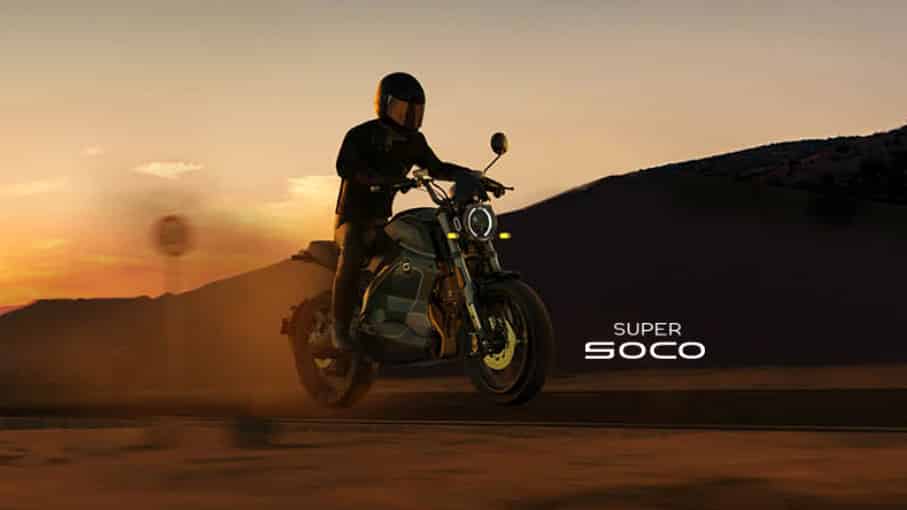 Australia-based Super Soco recently announced the spinoff of its new brand, VMoto, which will focus on "premium" electric motorcycles rather than the more mild and practical bikes that Super Soco is known for (they're the official scooter supplier for Ducati paddocks!).
The Stash will be their first production model, and is expected to be unveiled at EICMA next week. Initial teaser renderings of the Stash show a fully-faired sport/standard style bike, and we're looking forward to seeing the finished product. Spoiler alert: Although the new Stash is being marketed as a premium option, we wouldn't expect too much in terms of performance. Current patent images include features like single-disk front brakes, narrow tires, and a compact frame, so we're guessing the Stash will compete somewhere around the 400cc class…
Caofen F80 Electric Enduro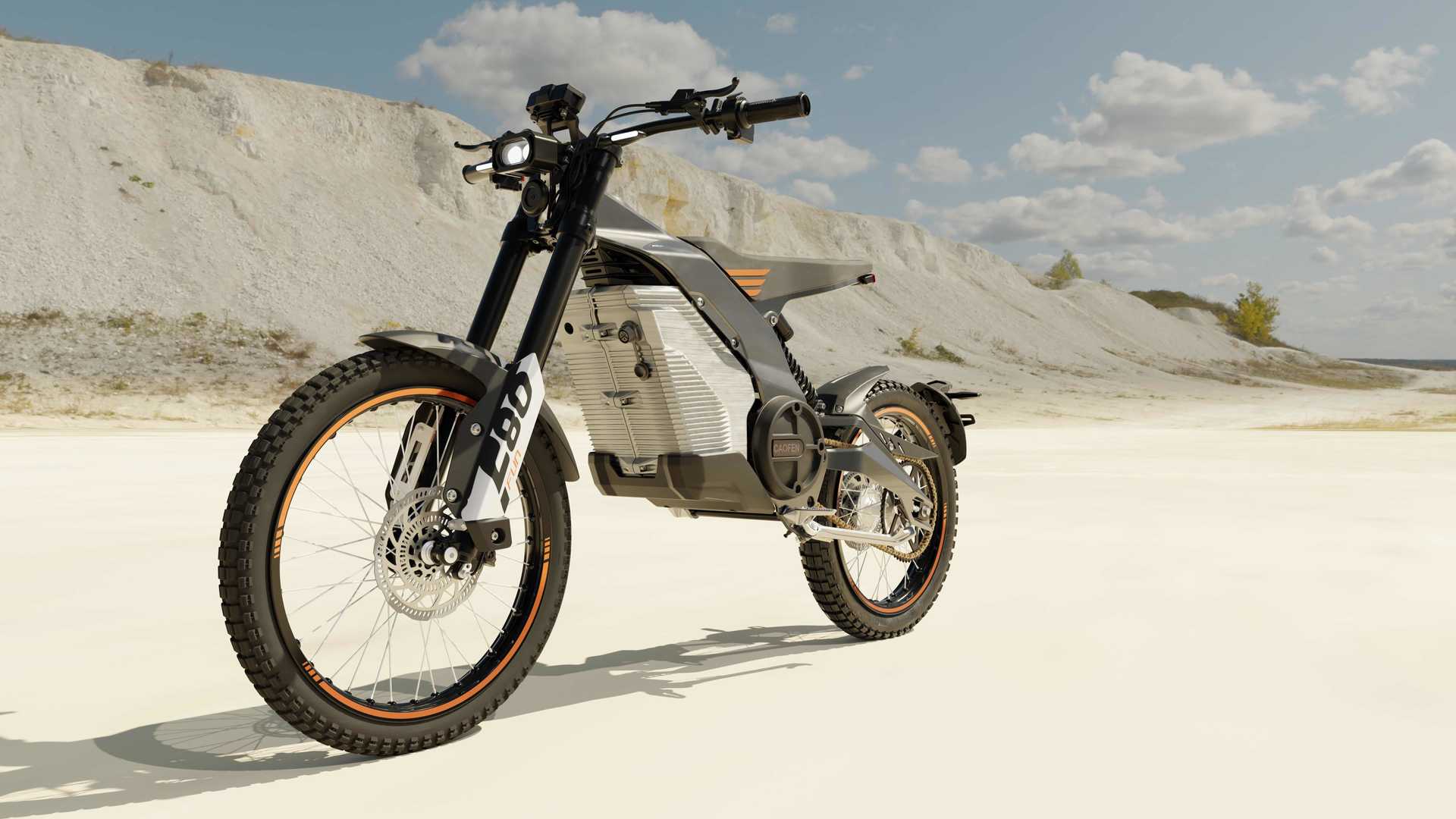 If you know anything about the team at Electric Cycle Rider, you know we're suckers for any bike that is (a) electric and (b) made for the dirt. The Caofen F80 appears to be both of these things, and Caofen makes a few claims their electric enduro that have piqued our interest as well.
For starters, Caofen says the F80 specs a roughly 100-mile range on a full charge, which they claim can be had in about two hours. It's got a top speed of just over 50 mph, an 8,000 watt motor, and from the looks of F80's initial teaser images, plenty of suspension travel for singletrack shenanigans. We'll be interested to see how it stacks up to the Sur-Ron in real-world conditions… Stay tuned…
Soriano Motori Giaguaro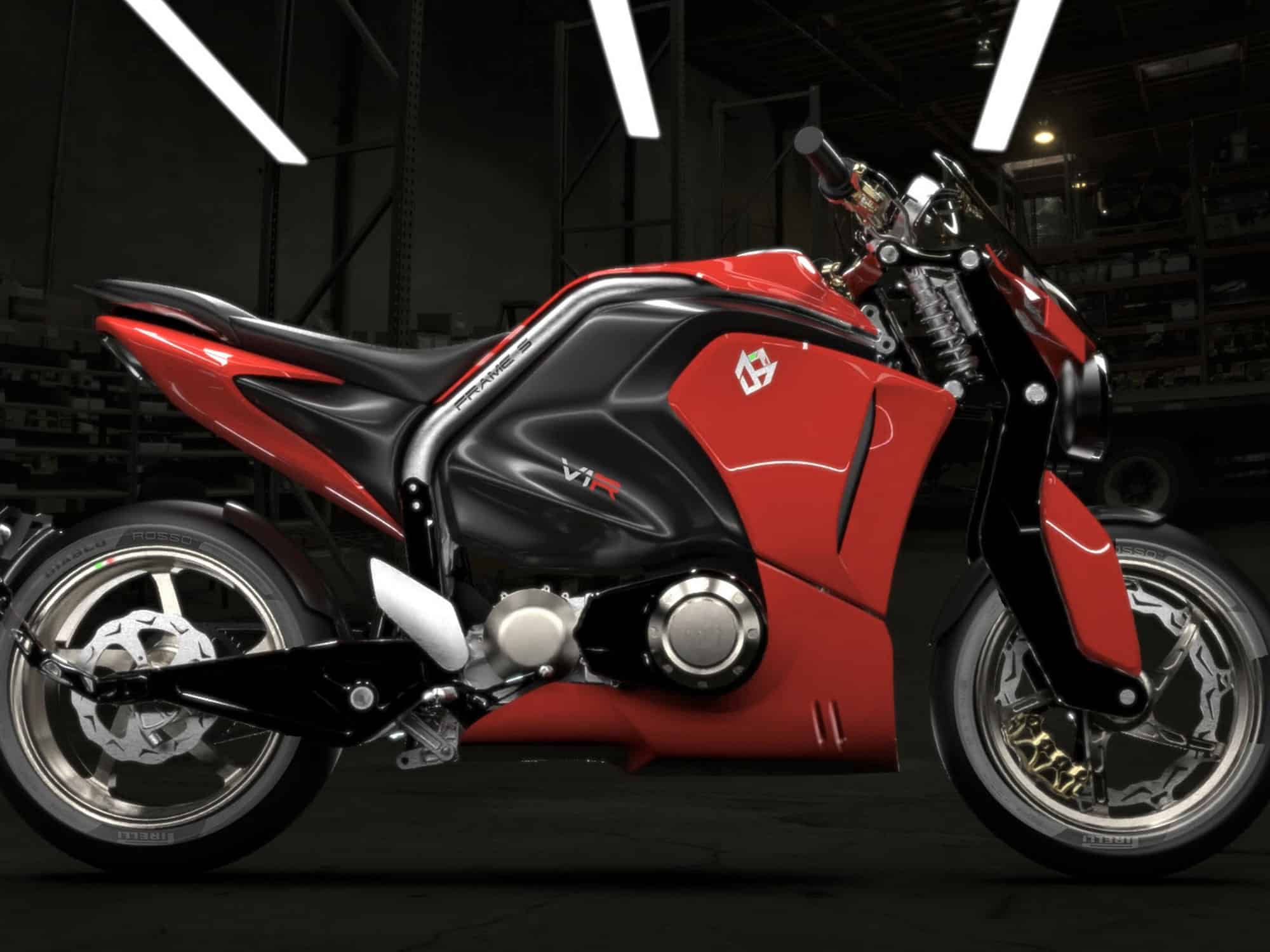 With its unconventional hossack front suspension, bespoke design, and claimed 200-mile range, the Soriano Motori Giaguaro makes for an enticing concept that we're expecting to see on display at EICMA 2021.
Soriano plans to build three different models of the Giaguaro currently: There's the entry-level V1R, which gets the streetfighter treatment, 80 horsepower, and the lowest range at 150 miles combined, the fully-faired V1S, which has slightly higher power and an extra 30 miles of range, and the top-of-the-line V1 Gara, which gets the full 200-mile range and dramatically improved acceleration with a claimed 0-60 time of 3.5 seconds.
NAWA Racer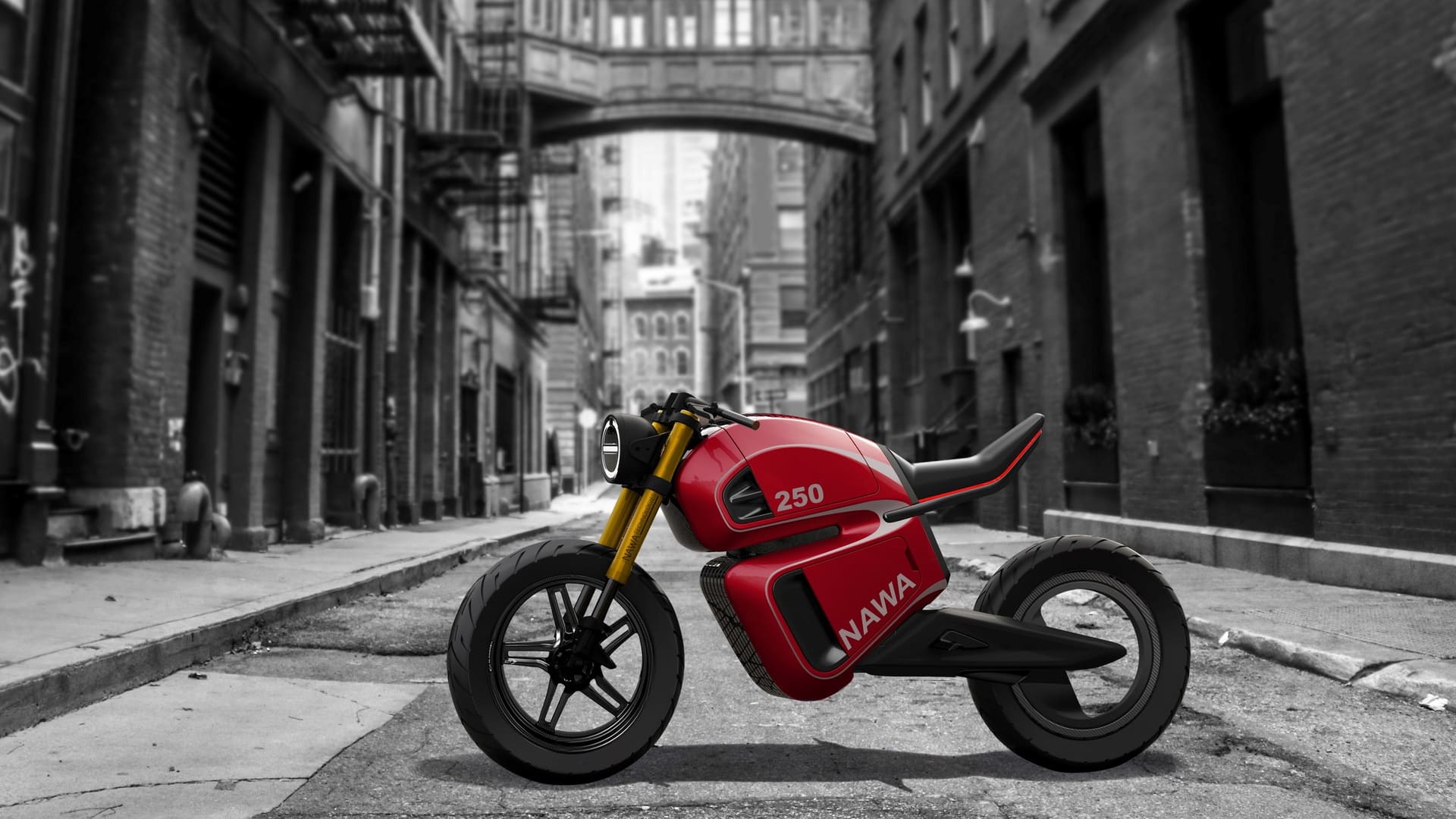 NAWA's vintage cafe-insprired "Racer" looks like something you might see on the see on the mean streets of Neo-Tokyo, so naturally, we're into it.
Looks are one thing, but what's got us excited about the Nawa Racer is its high-tech "hybrid" battery concept, which utilizes both traditional lithium-ion cells and a proprietary system of ultracapacitors. Claimed range is 300 km around town, averaging about 150 km of split riding according to the folks at NAWA. We'll forgive you if you're not quite sure how an ultracapacitor system works (we're right there with you), but for all intents and purposes, Nawa claims the hybrid cell tech enables the NAWA Racer to achieve 10-100 times the capacity of comparable lithium-only systems, allowing the bike to use a much smaller lithium battery pack (9kWh to be exact) while still providing thrilling performance and solid range. NAWA says this new technology also allows the bike to charge significantly faster than anything else currently on the road, and are quoting a 0-80% in charge in just 1 hour. We're looking forward to seeing a physical prototype, and hope it includes the front brake system that seems to be missing from all the concept art…