Kawasaki is going full electric.
At least that's the plan Kawasaki Motors president Hiroshi Ito recently announced alongside the unveiling of a new hybrid-electric Ninja prototype. That's great news for electric motorcycle fans like us, but it also comes with a few caveats you should be aware of.
The first of which is that Kawasaki's electric future is still a long way away. The companies goal of going "100% percent electric" is set for 2035, but only applies to major developed countries. The official list includes Japan, Europe, Australia, Canada, and the US.
The second is that "100% percent electric" doesn't mean 100% battery powered. Instead, Kawasaki plans to include hybrid drivetrain models alongside fully battery-powered ones, and offered thier new Ninja 400 hybrid prototype as an example of what that future might look like.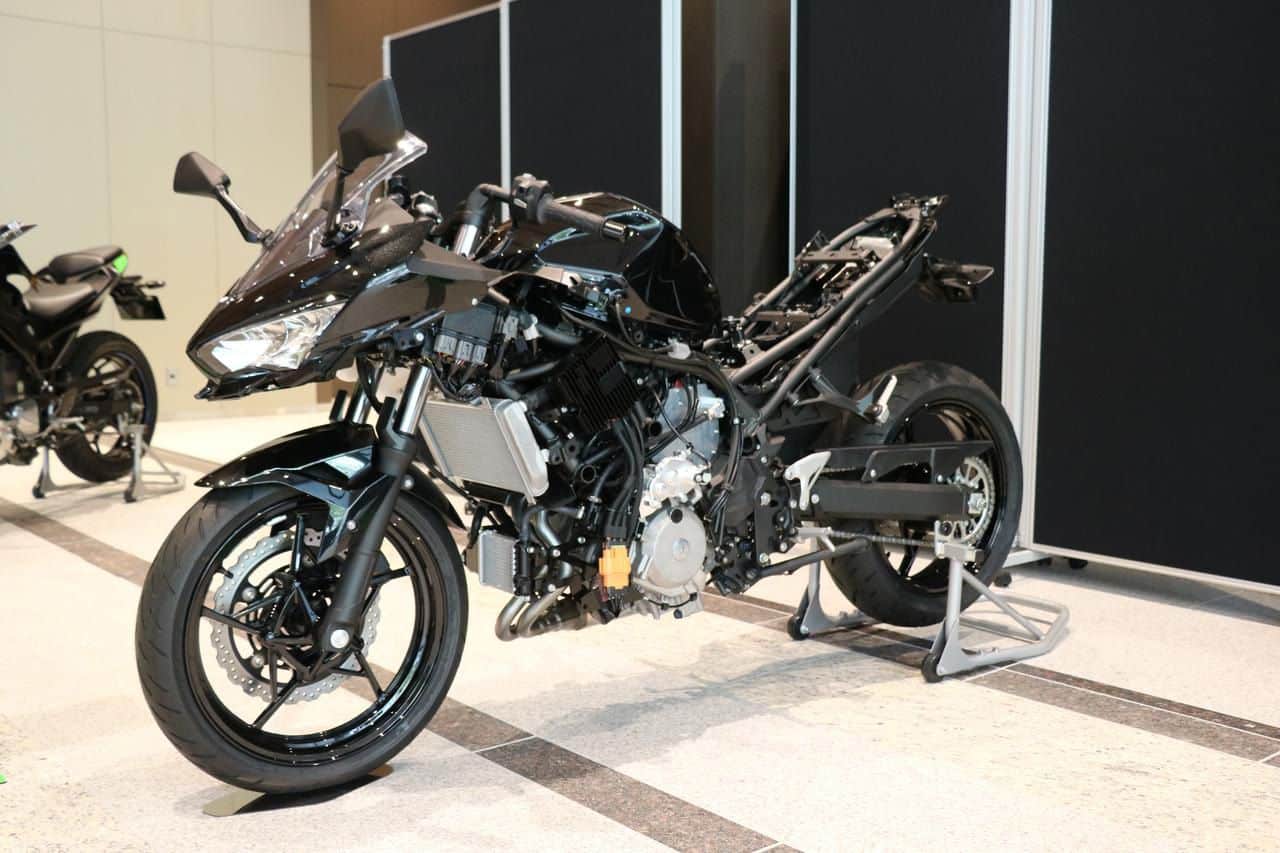 A first look at the new electric Ninja reveals a 48V battery pack mated to a relatively small-output electric motor mounted above the transmission. According to Kawasaki, the idea here is that the motorcycle operates as a zero-emissions electric machine (with lower power figures) part-time, but also uses both systems simultaneously to boost output beyond the capabilities of the traditional gas motor when desired.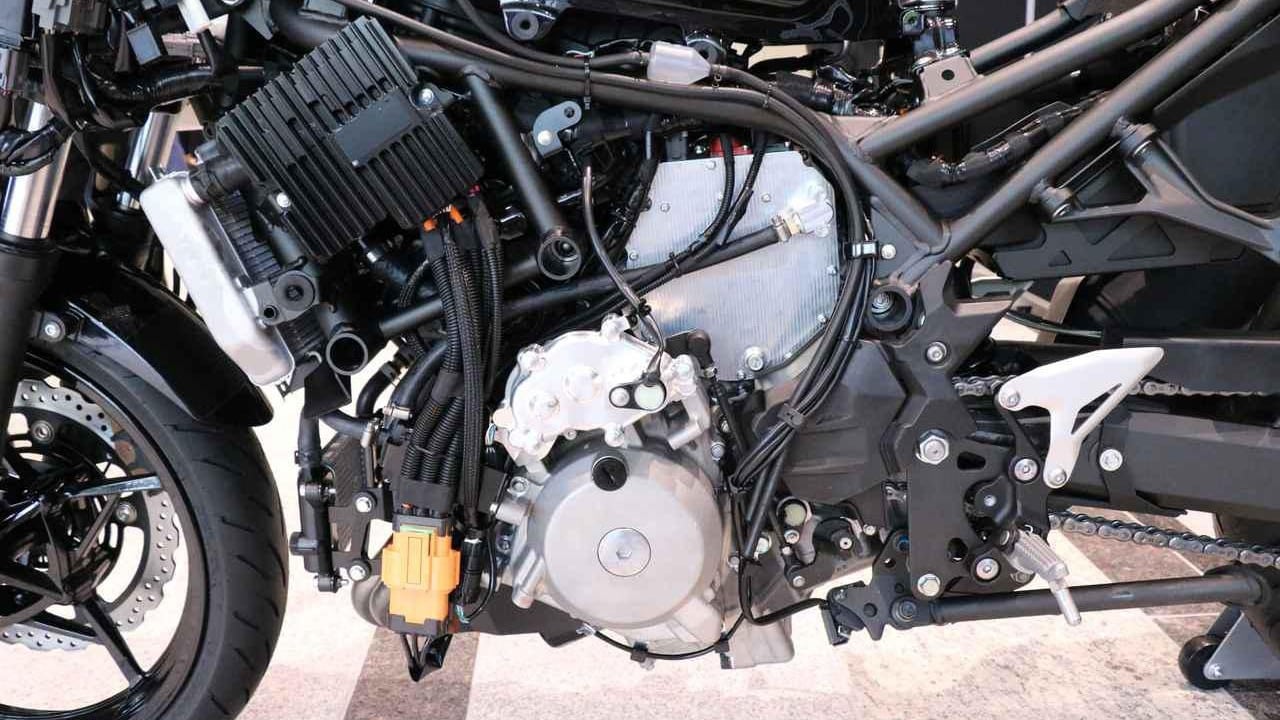 Designs like this are no doubt influenced by the growing popularity of low or zero-emissions zones like those present in Beijing or the recently expanded area in central London. That's because by having the ability to switch to electric-only power around town, this Ninja would avoid the restrictions and fees present in these areas, while still being able to offer thrilling performance outside of town.
Kawasaki also included their push-button semi-auto transmission on this electric Ninja, which is the first sighting of the new technology since Big Green patented it earlier this year. The design goes along with the "beginner-friendly" approach we're seeing on current electric models, and is likely intended to compete with the shift-free experience of battery-powered machines like the Zero DSR or Harley Davidson Livewire we rode earlier this year.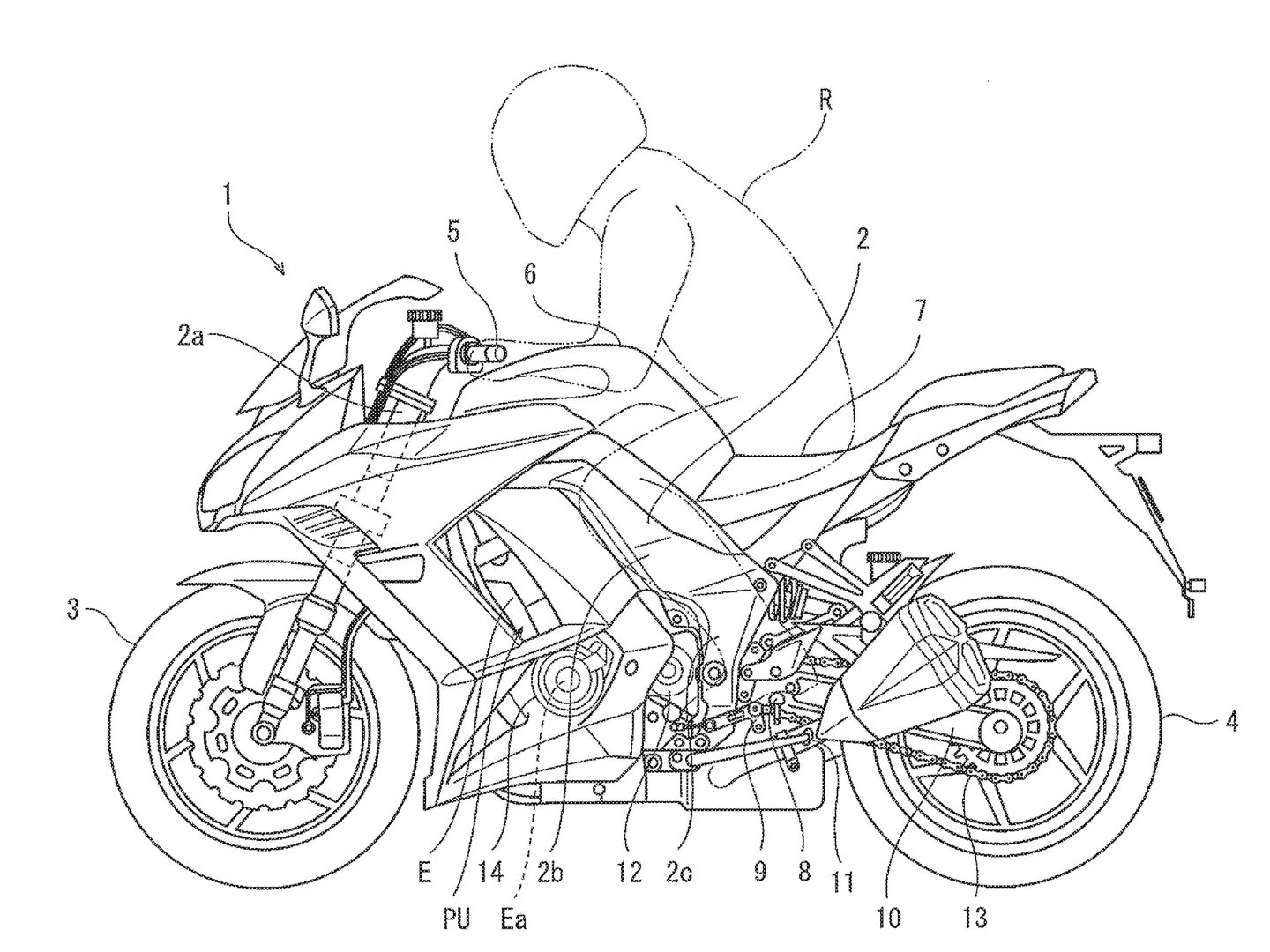 So what do we have to look forward to from Kawasaki in the near future?
Well, Big Green also announced that they plan to introduce at least 15 new electric or electric-hybrid models by no later than 2025, and also shared that at least 10 of those models will be motorcycles.
Other models will focus on the booming ATV and side-by-side market here in the US, so we expect to see future announcements similar to the upcoming electric Polaris Ranger teased earlier this year.
Selfishly (and on behalf of the planet, of course), we're hoping to see some all-electric plans released in the not-so-distant future for exciting models like Kawasaki's KX motocrosser series or possibly even a battery-powered take on the latest KLX supermoto…