Pure fun, just for the hell of it: That's the essence of supermoto. Take your favorite dirt bike, throw some 17-inch street rubber under it, and go slide, wheelie, and jump your way from A to B. It's not practical, it's not comfortable, and it's not glamourous, but for those who know, it's the most fun you can have on two wheels. After our first look at the Axiis Liion, an all-electric supermoto coming from Portuguese motocross parts specialists Axiis Engineering Art, we're expecting the Liion to be about as fun (and impractical) as they come.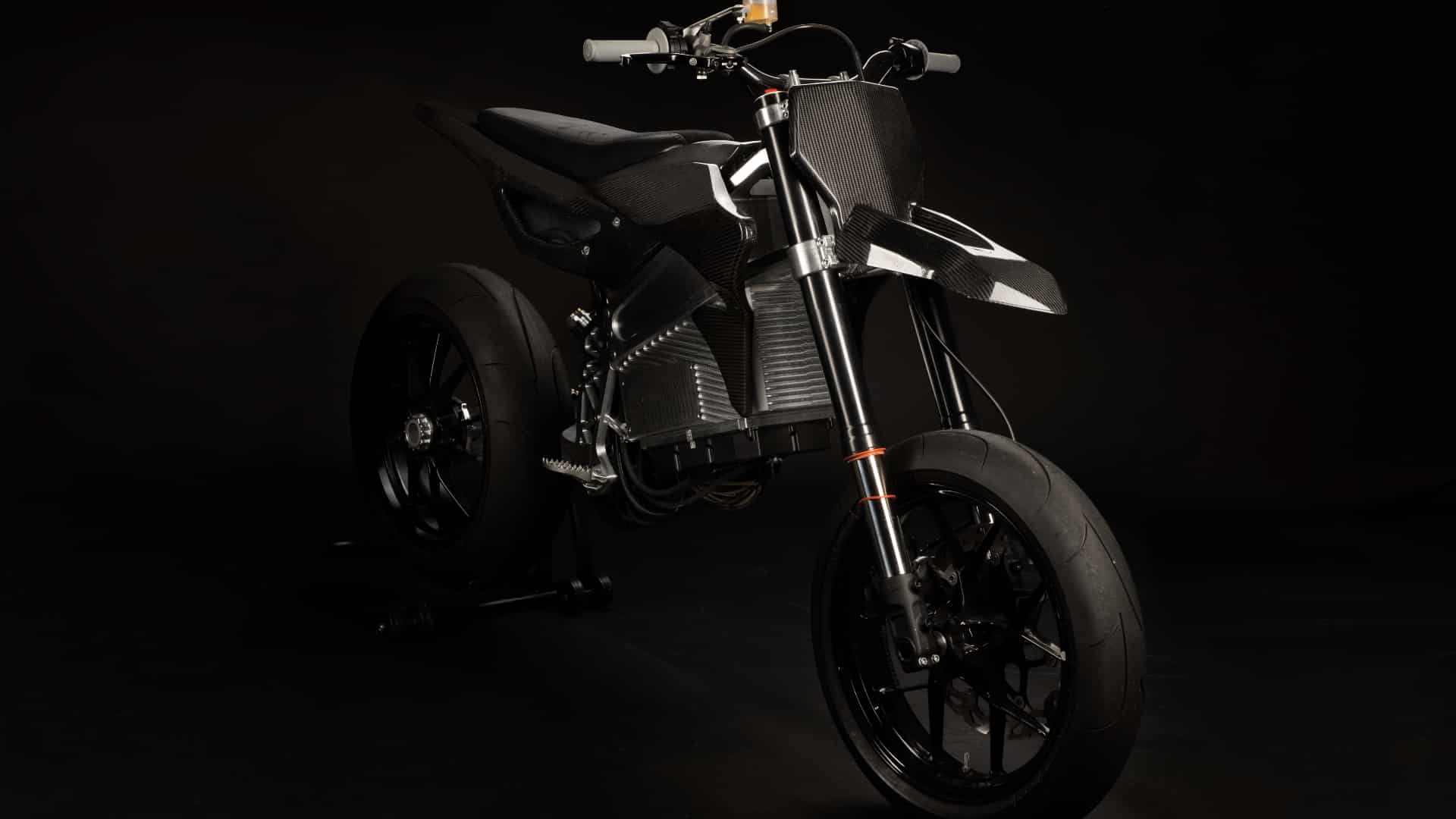 What You Need To Know About The Axiis Liion Electric Supermoto
"134 horsepower. 133 kilograms. 12 kWh. You set the limit."
That's the mantra you'll find on Axiis' launch page for their outrageous new supermoto, and we couldn't sum the concept up better ourselves.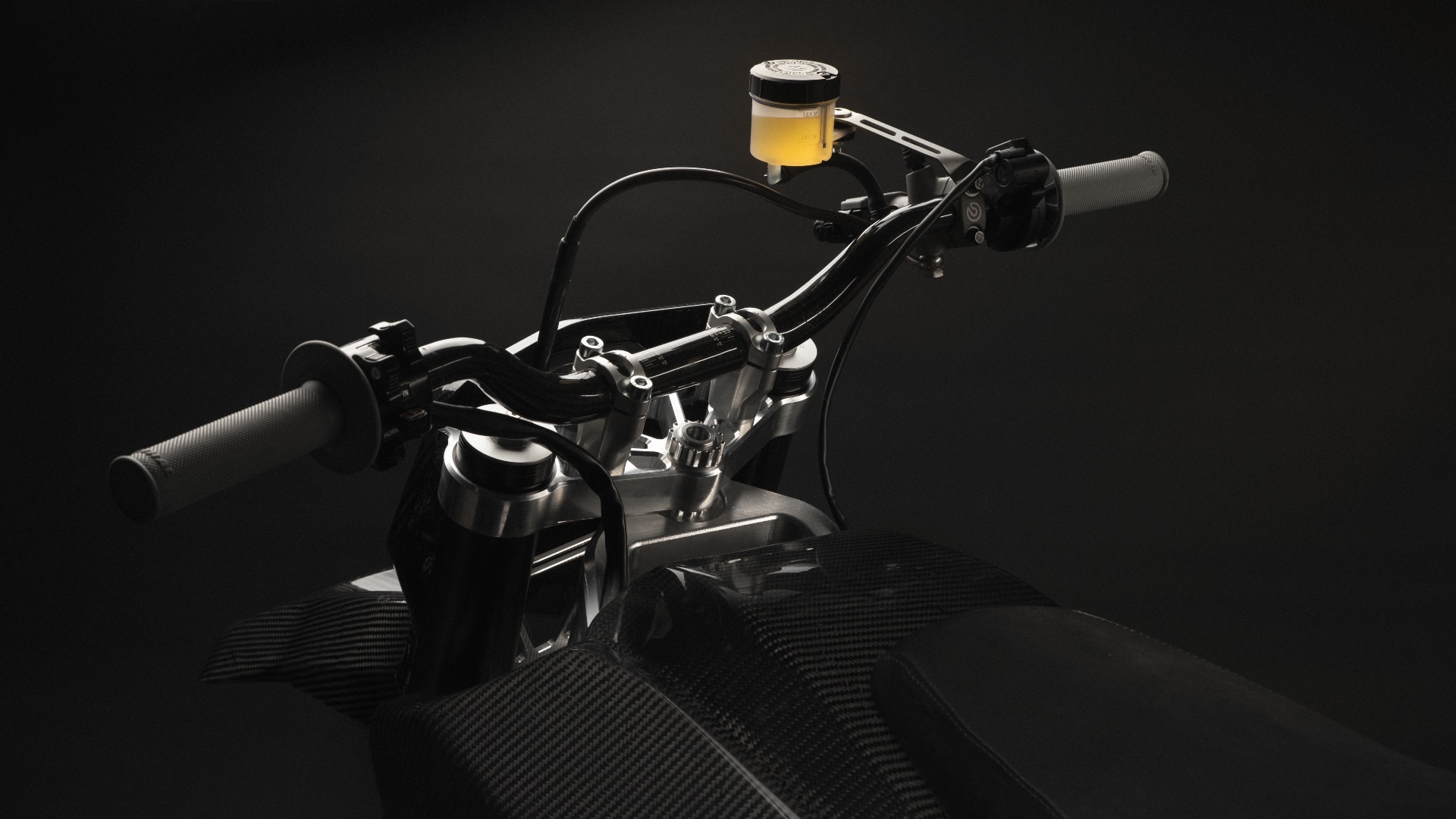 Nowadays, 134 horsepower is one of those figures that no one really bats an eye at. We all know there are bikes out there putting down 200 or 2,000 or 200,000 horsepower or whatever the latest Ducati V4 is claiming. There's always a bigger fish out there if you've got a miserly $100,000 burning a hole in your pocket, but that's not what supermoto is all about.
Consider one of the highest-strung, highest performance factory supermotos currently available, the Husqvarna FS450: Here's a 450cc motor that some tuning wizard has managed to coax 63 horsepower out of. At around 240 pounds, that puts the FS450 at about .26 horsepower per pound. The FS450 starts at $12,000. Sound like fun? It should.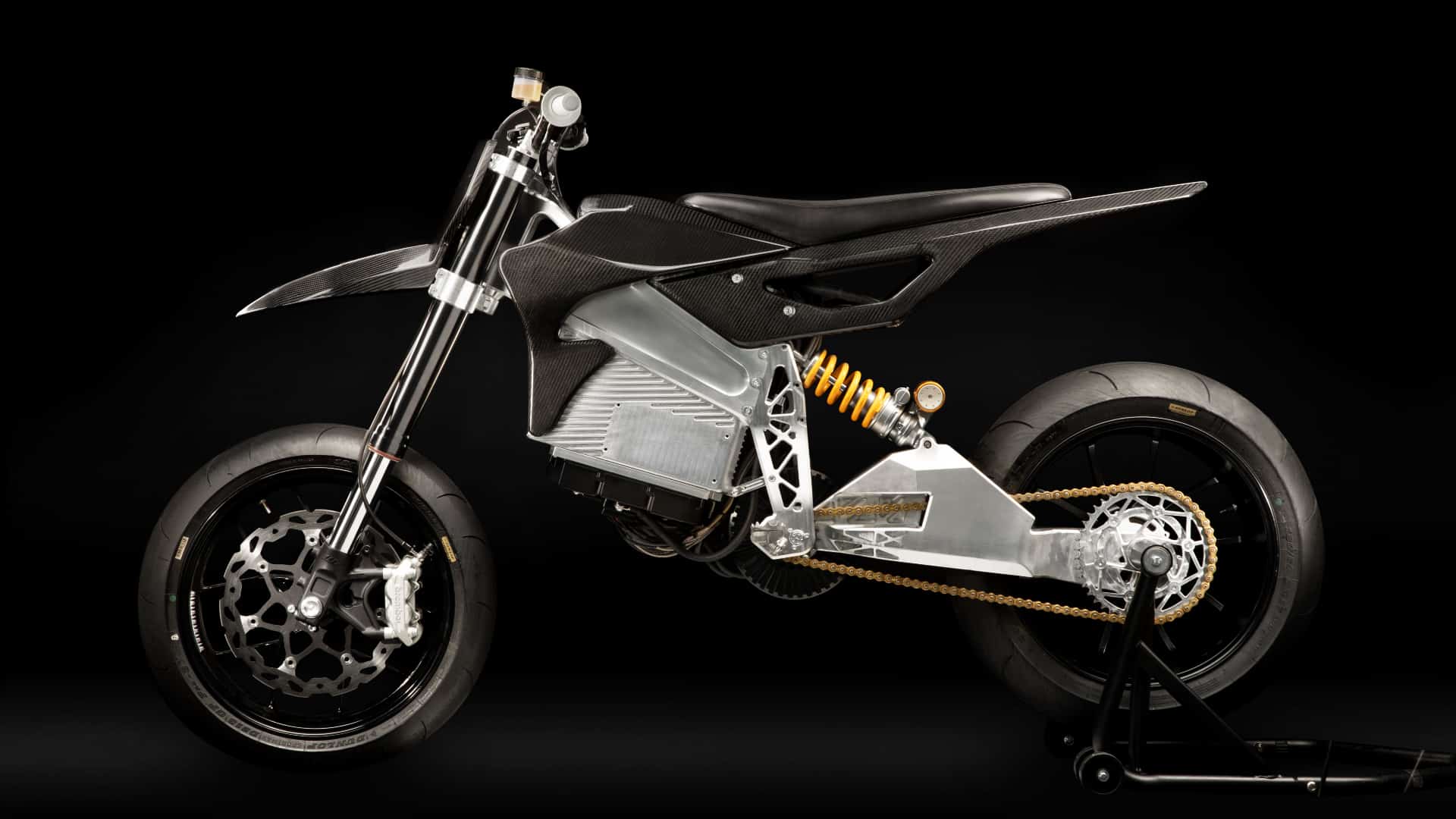 Now, let's compare that to the specs our friends at Axiis Engineering are claiming for the new Axiis Liion: At 134 horsepower and 293 pounds, the upcoming Liion is boasting .46 horsepower per pound. That's nearly double that of a factory race bike. That's Yamaha R1 territory. Heck, it's actually a better ratio than the latest R1. Except, ya know, with a big flat handlebar, chunky platform footpegs, and no real bodywork to speak of.
Now, the Axiis Liion has just been announced, and aside from the initial specs, there's a pretty stark shortage of important details missing from the equation. Pricing has yet to be announced, for example, and delivery dates (or even production timelines for that matter) have yet to be determined. You can express interest in the pre-order list through the Axiss website, but they're not even looking to take deposits yet.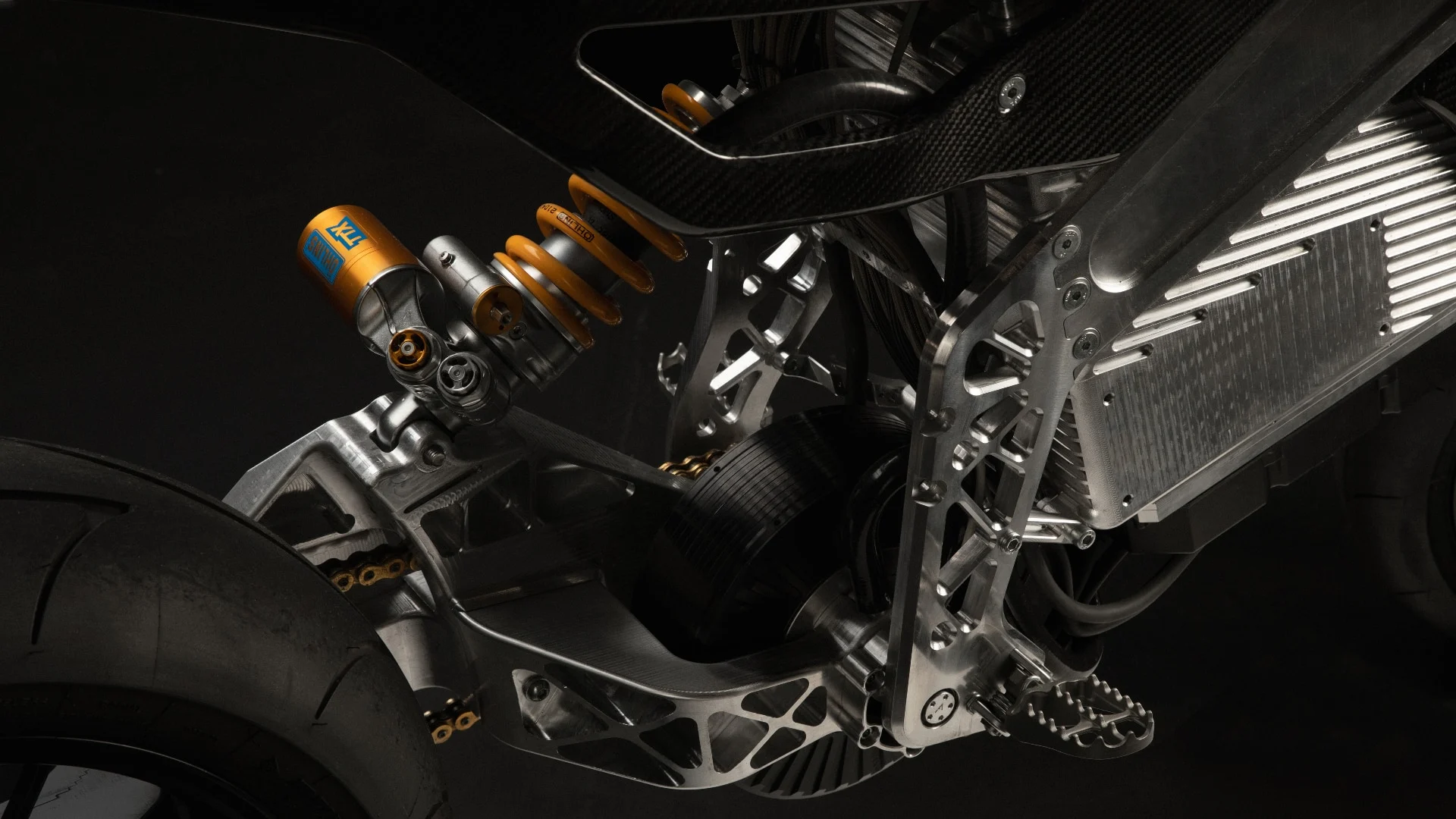 There are a few enticing details we can confirm after looking over the prototype though, so let's dig into those.
For starters, as you might expect from a moto-parts company with a history in manufacturing premium CNC machined aluminum components, pretty much every inch of the Axiis Liion is dripping with beautiful aluminum parts, from the triple clamps down to the (gorgeous) single-sided swingarm. The battery box and chassis are also built from a single block of machined aluminum, which Axiis states helps boost energy density.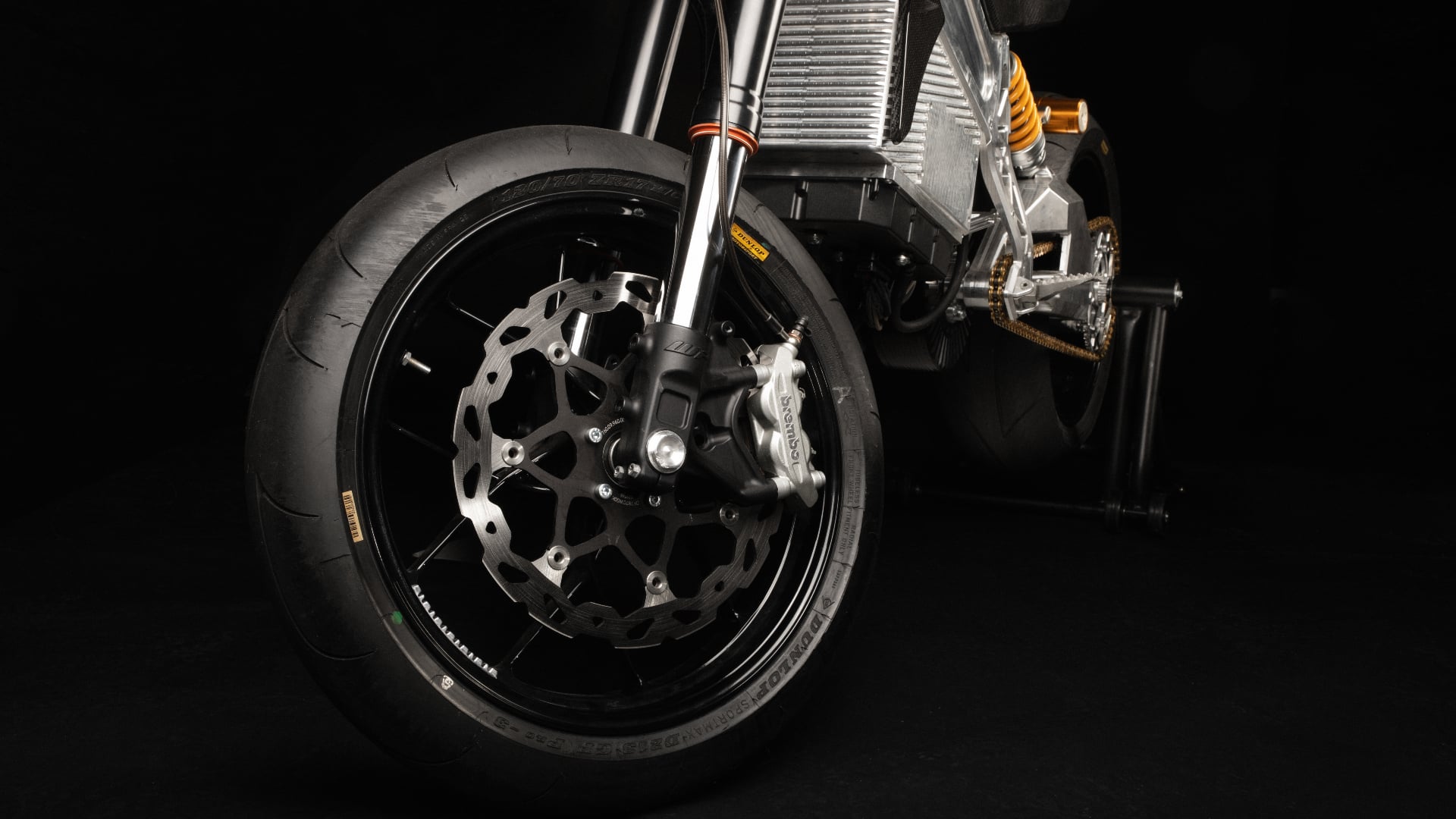 Aside from that, if it's not made from CNC aluminum (and it isn't part of the 100% carbon fiber bodywork), you can bet your bottom dollar it's a premium part. With WP front forks, an Ohlins TTX rear shock, and Brembo brakes, the Liion doesn't seem to be cutting any corners. We reckon MSRP will decide whether we get to cut any corners around our local track on one in the near future, but as always, we'll keep ya posted as we learn more.