We've been eagerly awaiting Flux Performance to provide us with more substantial details about their exciting new electric dirt bike, the Flux Primo. Flux has proudly unveiled additional information, including specifications that have compelled us to divert our attention from the flashy Stark Varg and remind us that another full-size eMoto contender is lurking in the shadows. Is this Slovenian brand ready to go toe-to-toe with the heavy hitters in the electric dirt bike scene? Let's see if the Primo can punch above its weight.
Top Tier Battery Technology
At the core of the Flux Primo lies a 450V 7kWh battery pack, setting new industry benchmarks in both energy density and performance. Each of the 432 cells boasts a direct thermal connection to the case, ensuring optimal temperature regulation. These cells are linked with an ultrasonically welded wire, acting as an independent fuse, all overseen by Flux's advanced battery management system. A notable feature missing from the ever-popular Stark Varg is the battery swap option offered by the Primo. Riders can replace the Primo's battery from the right side of the bike with a fully charged spare, in a claimed swap time of "under 1 minute", significantly prolonging the ride time from it's substantial 7kWh battery—provided, of course, that the rider can invest in a second battery. As for the cost of these batteries, that important detail remains undisclosed for now.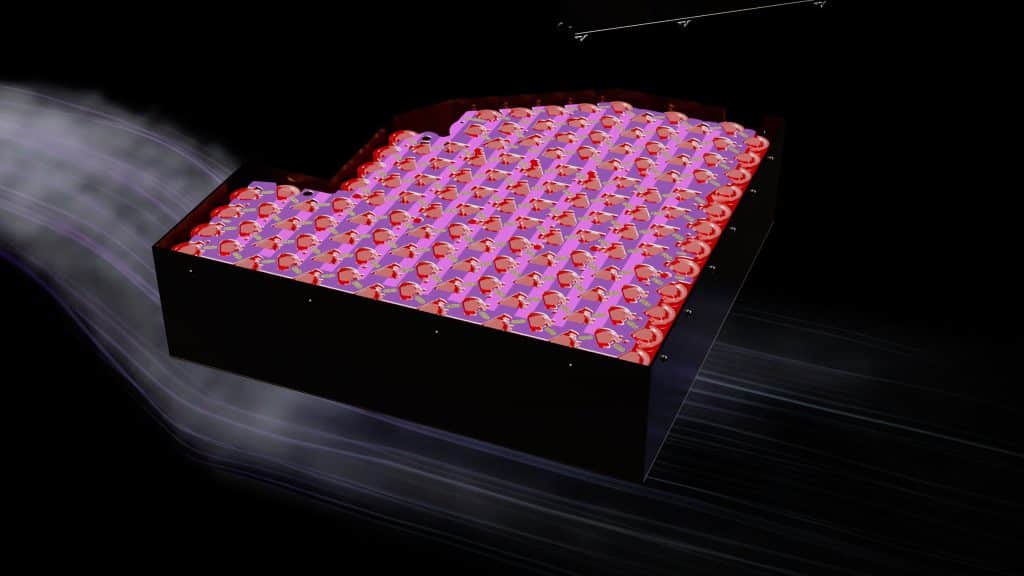 Water Cooled Electric Motor 
The Flux Primo is powered by a water-cooled electric motor. We're told this power plant delivers instant torque and more power than gas bikes, but you probably already expected that. The motor boasts an impressive 85hp of peak electrical power and delivers a robust 200Nm on the output shaft, resulting in an impressive 750Nm at the wheel. The Primo motor features an advanced 2-stage gear reduction system that takes inspiration from F1, incorporating straight cut gears with a specialized tooth profile and treatment.
What truly sets the Primo apart, however, is its digital control system. This allows riders of all skill levels to personalize power and responsive throttle control, making it a breeze to handle, whether you're a seasoned pro or a beginner.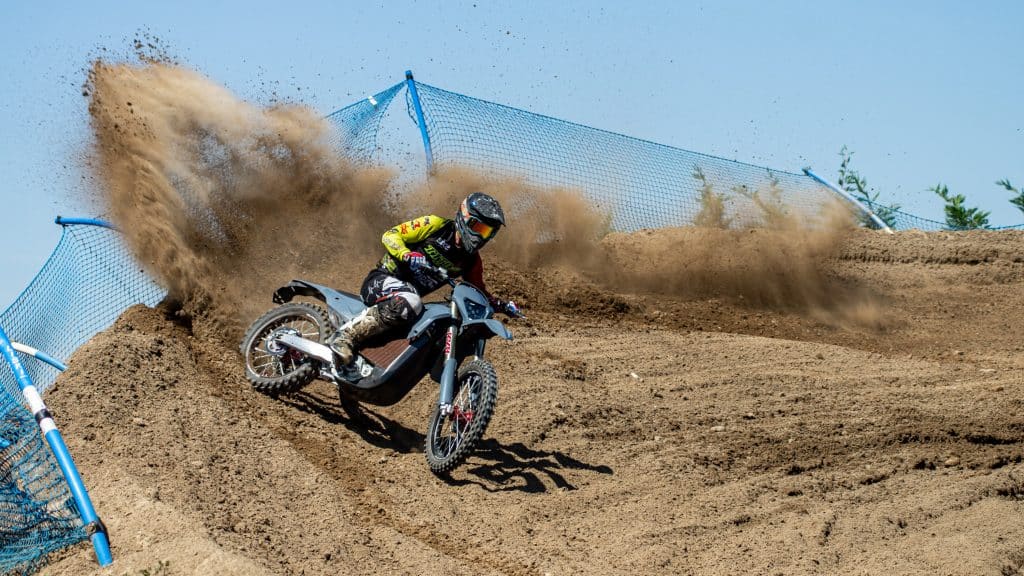 Flux Primo Technology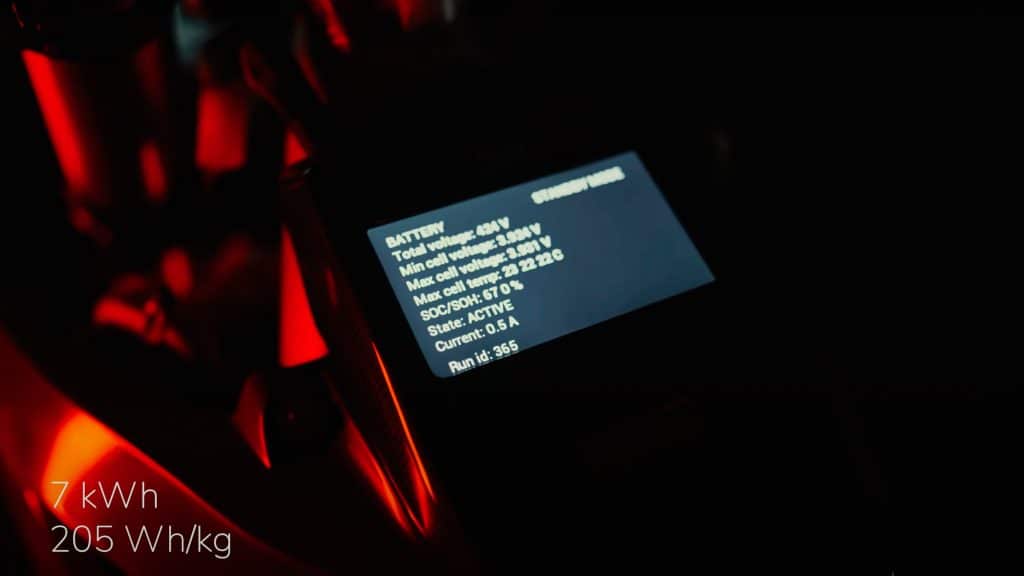 The vehicle control unit assimilates data from an array of sensors including g-forces, lean angles, and wheel speeds. This information fuels the development of algorithms designed to enhance rider safety and performance. With this software-defined approach, every aspect of the bike can be meticulously fine-tuned through code, offering a new era of customization.
Digital Clutch and Regen Lever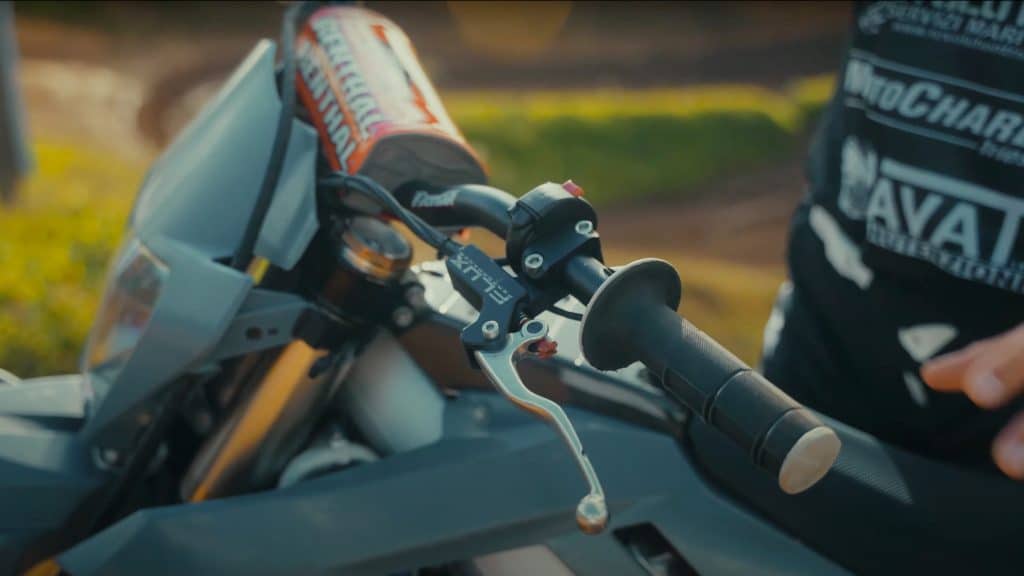 One of the standout features of the Primo is its digital lever. Beyond its role as a virtual clutch, seamlessly mimicking the function of a standard clutch, it doubles as an electronic regen brake. We've seen this feature on bikes like our favored Electric Motion Escape R, using what they call a "PRB lever", which allows for regenerating power into the battery without the need for applying the brakes. With digital control of this regen lever on the Flux Primo, riders have the option to tailor this lever to best suit their preference.
In the words of Marko Ukota, Flux's visionary CEO, "We want a future where we ride more and enjoy true freedom, shaping it with the help of riders. We're committed to having an honest transparent relationship and claims we can stand by. Because at the end of the day, we're not just building a bike, we're building a community of innovators who are changing the status quo. The Primo is our starting point, this is just the beginning"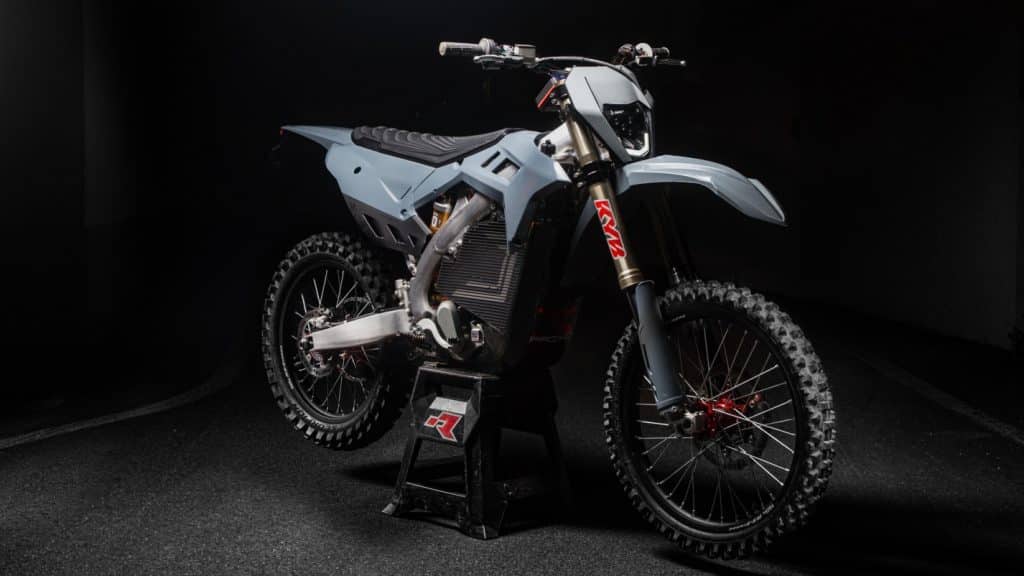 Questions you want answered
We can sense your questions forming already. We've been doing this long enough to understand what everyone wants to hear.
How much range does the Flux Primo have?
Flux has provided a straightforward response to this inquiry. Rather than paraphrasing, we'll allow you to read Flux's exact explanation directly from the FAQ section of their website:
"The electric vehicle market is full of ridiculous range claims that don't come anywhere close to reality. We respect you as a customer and don't want to do that. We will get real power consumption data by testing with you. That way, when we release our production motorcycle, you know the ranges are based on real user experience, not marketing hype."
Respect.
With that out of the way, Flux actually already posted a battery range test here. In this video, they rode the Primo on a mixed to light enduro scenario and used 43% of the battery capacity. During which, they rode for 1 hour and 28 minutes, achieving a distance of 25 miles.
From that, it can be expected that the bike would go roughly 56 miles at this pace if using 100% of the battery. Up the riding ante a bit, and these numbers look to be pretty neck and neck with the battery range we're seeing on the Stark Varg.
How much does the Flux Primo weigh?
Right now the Flux Primo weighs 269lbs (122kg), with lights and heavy duty tubes. It's worth noting, the production bike will be completely different. Judging by the massive 7kWh battery pack, we expect the production unit to be somewhere in the Stark Varg range.
How much power does the Flux Primo have?
The Flux Primo packs a staggering 85 horsepower in between your legs, which we can verify is way too much based on our test rides of the Stark Varg, which offers up to 80 horsepower. While it's fair to say that this power might seem excessive, having that extra oomph can't hurt. The Primo claims 200Nm of torque at the output shaft, translating to an impressive 750Nm of power delivered to the wheel. Another number that is verified to be way more than you'll ever need.
The Flux Primo Development Platform
The Primo serves as FluxMoto's testing ground for drivetrain technology, as well as a hub for collecting ride data and user feedback. With this information in hand, they're gearing up to reveal the ultimate production motorcycle in the fourth quarter of 2024, with deliveries slated to kick off in the fourth quarter of 2025. Riders can look forward to three distinct models: Motocross, Enduro (road legal), and Supermoto (road legal).
Early reservations for the Primo are now available at www.fluxmoto.co for an exclusive early believer discounted price of 12.000€.