What is a MoonBike? Let me assure you that it is like nothing you have seen before. It's an electric snow bike that has a mono ski up front, bolted to a mountain bike style fork, and in the back it's got a 10" wide track. The track is powered by a hub drive motor that puts out 6kW of peak power. To energize the hub motor, the Moon Bike utilizes a single 72 volt battery, which we have 2 of, both of which are secured inside an electrically warmed battery compartment. When running both batteries, the MoonBike weighs roughly 221 pounds.
On our recent review of the MoonBike highlighted its versatility on a trip that involved spending the night at an off-grid cabin at an elevation over 11,000 feet. Being that all 3 of us are accustomed to loud 2-stroke mountain sleds, the quiet nature of the MoonBikes bikes offered a truly unique experience, different from anything we have had on snow machines in the backcountry before. The OHV road to get up to the cabin had seen enough snowmobile traffic to pack a decent base of hard snow, with fresh snow on top that provided what seemed to be the perfect conditions for the MoonBikes.
Despite apprehension going into the trip about the claimed range and actual real-world battery life, the MoonBikes proved to be impressive in the battery department, providing almost 2 hours of ride time per battery. In sport mode, riding flat out, with 8 inches of fresh snow to cut through, the power was more than sufficient for the type of riding we took on.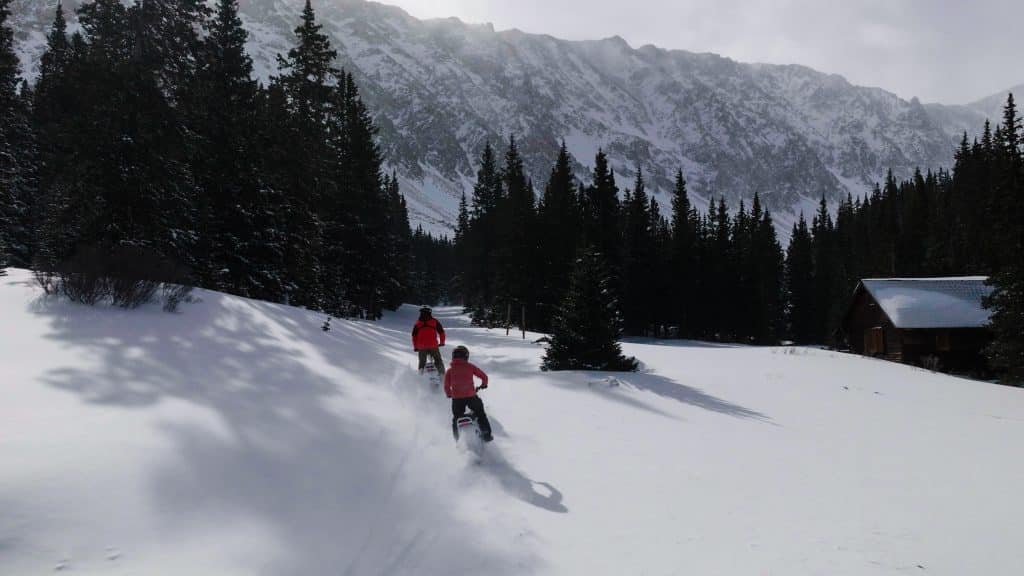 It became apparent that the short track on the MoonBike came into its own when there was a packed base to dig into. When dipping off into deep snow, we experienced a quick loss of forward momentum. However, spending several days with the MoonBikes made it obvious that these bikes are not designed to replace the modern 2-stroke, turbo-charged, long track mountain sled. The MoonBikes seem to be best suited as a mode of fun transportation in mountain towns, ski resorts and the endless miles groomed snowmobile trails across the northern United States.
There are a few updates that we could all agree on. Wider handlebars would improve the riders' ability to get into the attack position when holding the bike over on its edge, while removing the brake sensors would enable more manipulation in turns, allowing riders to load up the throttle by applying some brake before a turn to maintain consistent speed.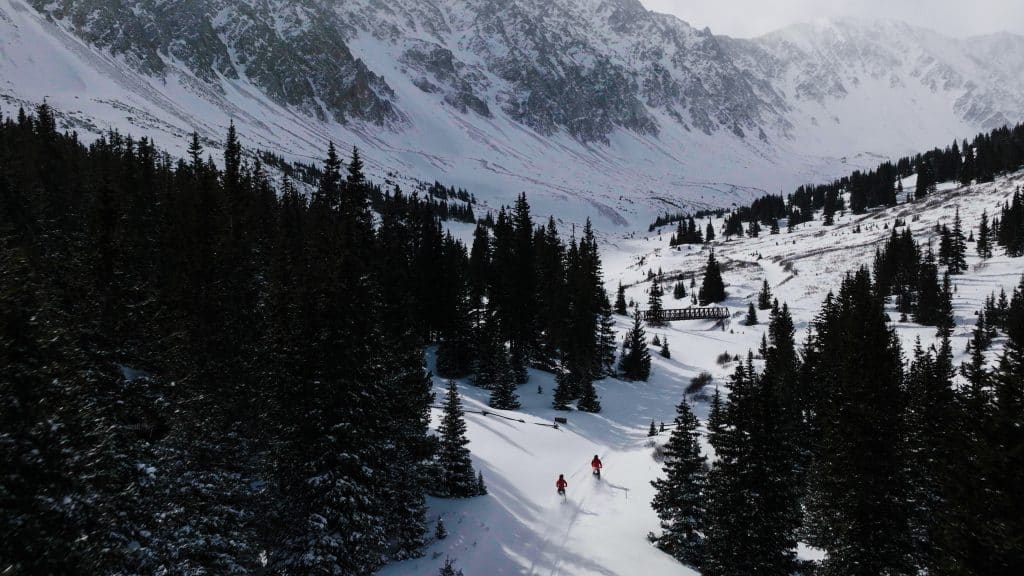 To sum it up, the MoonBikes offer an extraordinary unique experience in winter environments. They are designed to be fun, lightweight and, above all, silent. They're an excellent option for those who want to explore winter wilderness environments in a way that's different from traditional snowmobiles, as they are a entertaining, quiet and unique way to experience winter.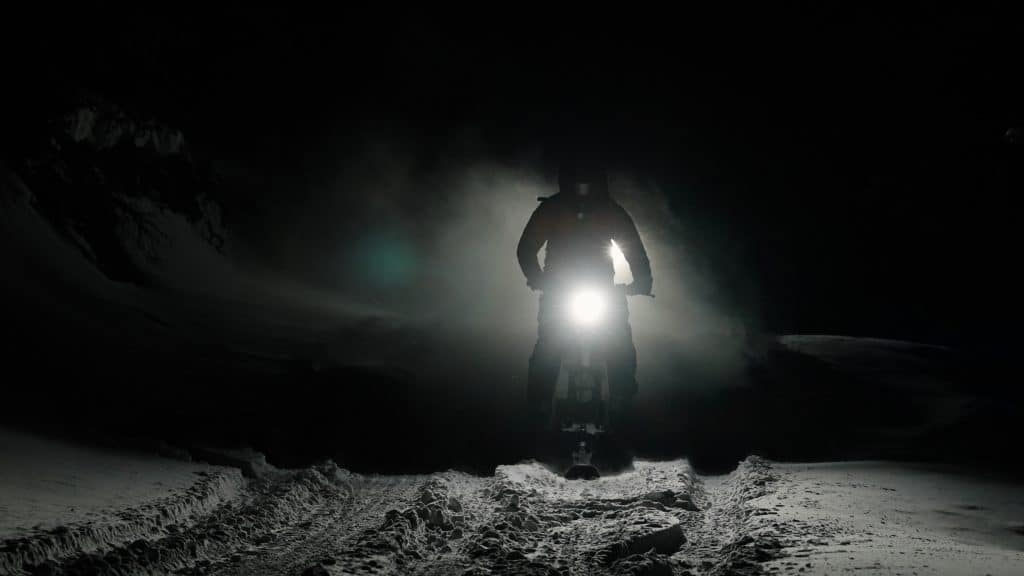 MoonBikes Specifications