You've gotta love a company that's willing to take big risks: Honda did it with the CB750. Indian did it with the V-twin engine. Tesla did it with the electric car. This year a new startup called Graft EV is rolling the dice on a particularly risky proposition: Putting carbon fiber wheels on their first-ever off-road motorcycle, the Graft EO12.
Carbon is tough, but there's a reason you don't see it out at hard enduro events or on MX tracks: Unlike aluminum, carbon doesn't "bend" when it takes a hard hit: It may crack, it may snap, or it may disintegrate entirely, but bend it will not. There's no denying Graft is taking a big risk here, but if they pull it off, the benefits will be undeniable.
The first and most obvious here is weight savings, and Graft claims the new EO12 is among the lightest ever made. In fact, at just 110 lbs (including the battery), Graft says their EO12 will have the highest known power-to-weight ratio of any electric off-roader even though it only makes 34 horsepower.
By our calculations, the EO12 would technically fall just shy of the Stark Varg in this regard, (.329 hp per pound versus .309), but at over 130 lbs lighter, there's no denying the Graft could be a formidable machine on tight trails and technical terrain. Graft claims those 34 ponies push the EO12 to a top speed of 50mph, which is more than enough to make us wonder how it might fare against the competition in this year's Redbull TKO electric class…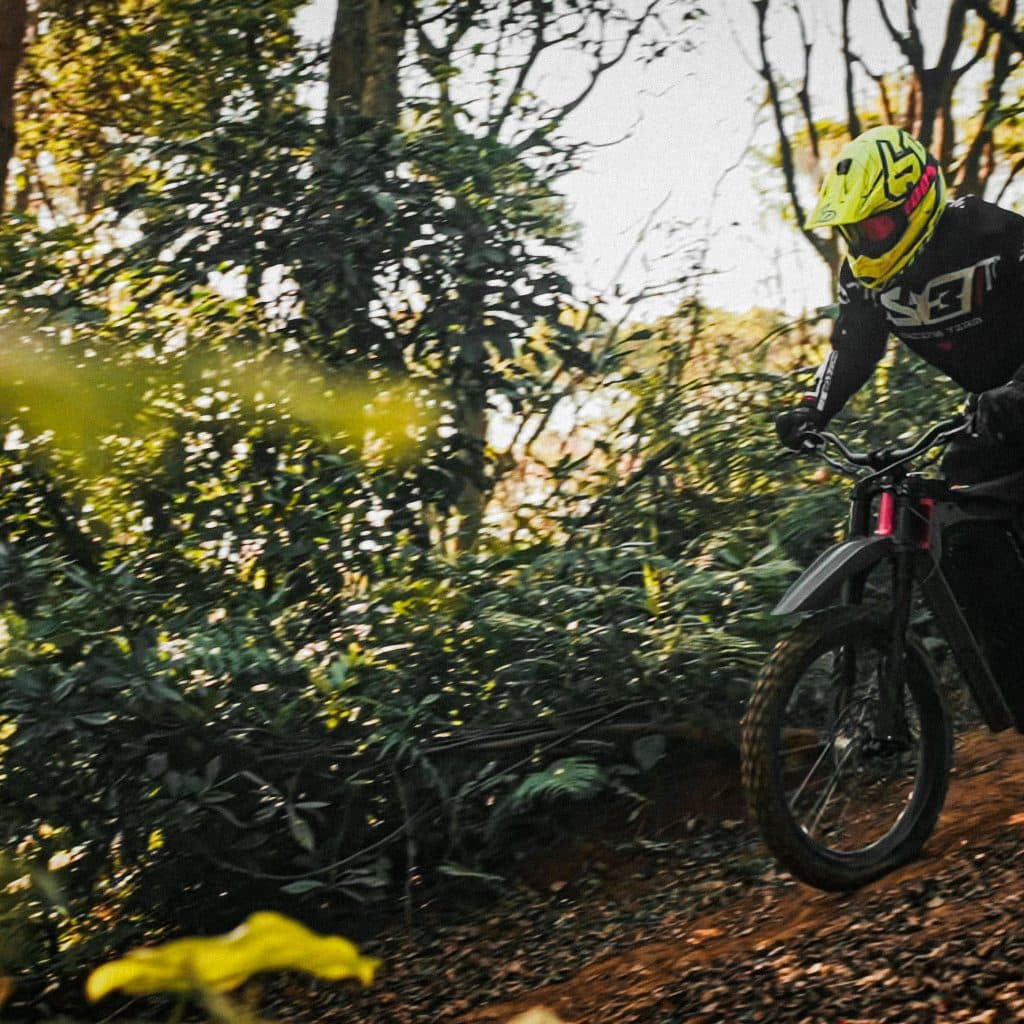 Weight savings aside, the overall build quality and componentry of the Graft EO12 have definitely caught our eye. Suspension components are being sourced from the folks at BOS, who are best known for making premium mountain bike suspension that goes toe-to-toe with brands like Fox, Marzocchi, and RockShox.
Graft says their goal here is to make a motorcycle that's dirt-ready right out of the box without the need for upgrades or modifications. Both the 42mm Obsys fork and Syors shock are fully adjustable and have gotten solid reviews from the downhill MTB crowd, so we'll be curious to see how much better these eMoto-specific units perform over the budget suspension from RST or DNM found on your typical SurRon or Talaria.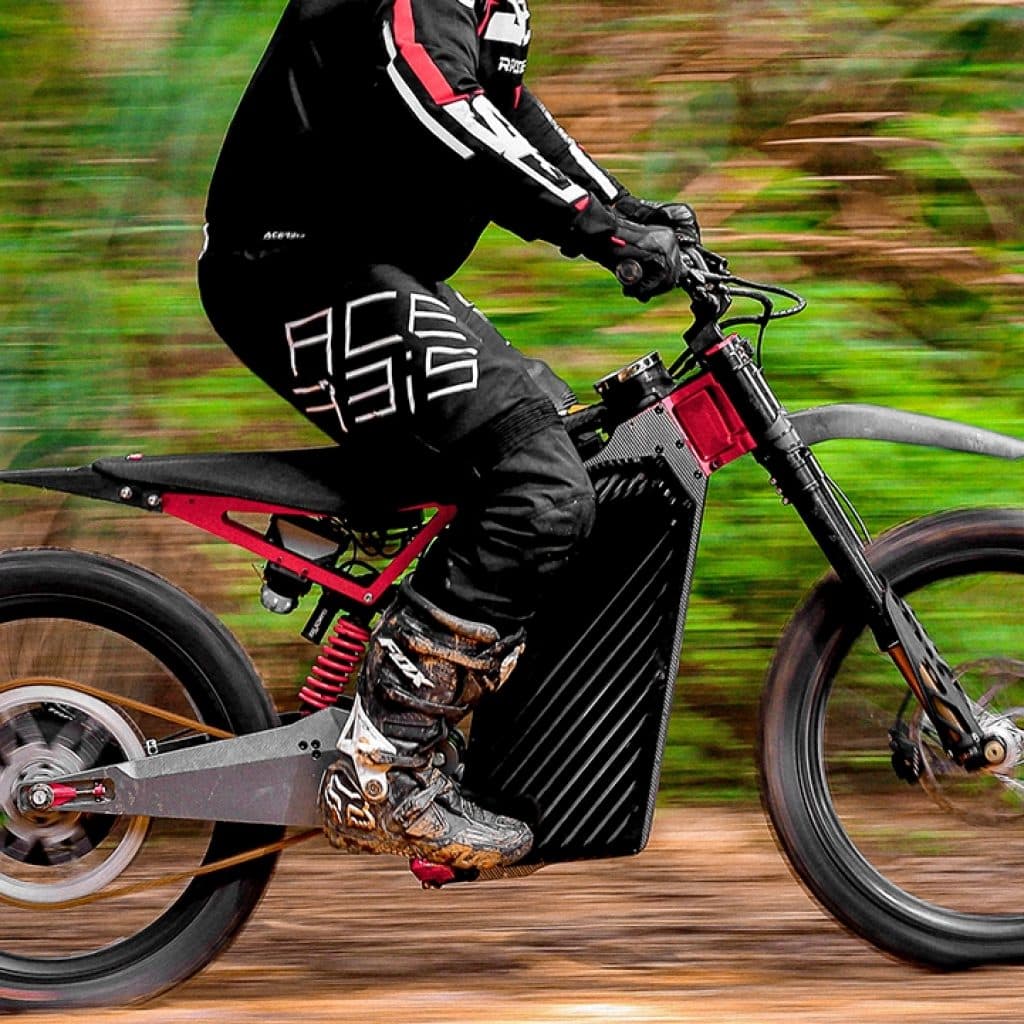 As far as electronics go, the Graft EO12 sports an 80 volt 2.7 kWh lithium-ion battery, which Graft claims is good for approximately three hours of ride time. Specific range estimates have yet to be released, but Graft says this is their current "ballpark average" figure over different terrains and styles of riding.
The battery itself is also interesting, as Graft manufactures their own series of batteries which are interchangeable between all their future products (they've also got an ATV and a 1-seater UTV in the works). Graft claims these "Monolith" batteries take roughly 1.5 hours to charge from 0-100% using the included 15A/220V charger, but they're also designed to be quickly swappable on the go, so spare batteries will be an option.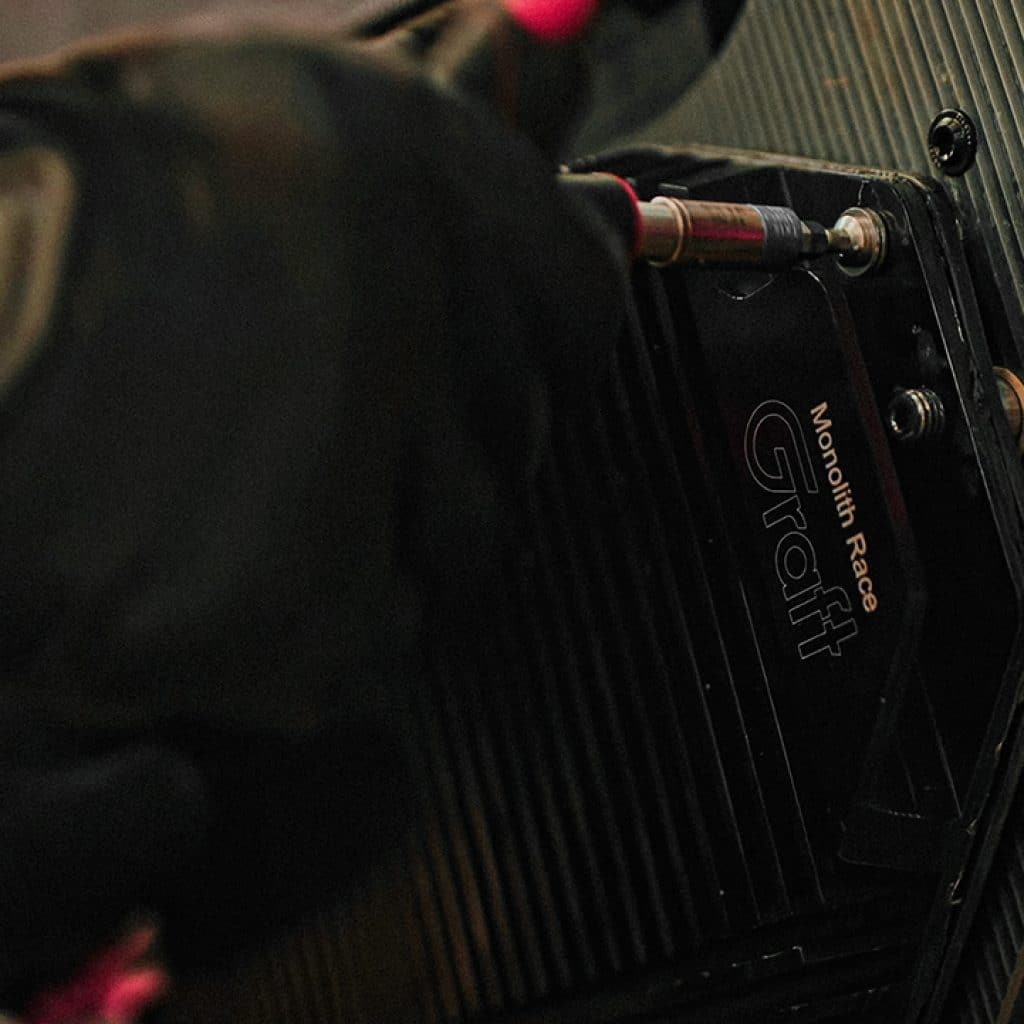 Graft says the EO12 will be built by hand in monthly made-to-order batches, and available for worldwide shipping as well. You'll have to pony up over $12,000 if you want the full experience (carbon wheels, full power motor, BOS suspension), but a base model with less power, alloy wheels, and RST suspension will be available starting at $8,500 as well.