The GRID Scrambler is a made-to-order custom, built around a KTM Freeride EXC electric enduro. Shut up and take our money already.
Custom motorcycles are a mixed bag. Sometimes you see a custom bike and just can't help but gush over every little detail… Other times you just can't help wanting to choke the person responsible for turning a perfectly good bike into yet-another hipster dumpster fire. Love 'em or hate 'em, most custom bikes all share the same problem: They're a 1-of-1 creation, and you can't have one.
This week's bike of the week, the GRID Scrambler, is an exception to the rule. The Scrambler is neither a dumpster fire nor a one-off build, because the folks at GRID Cycles (a) absolutely crushed their take on a custom KTM Freeride, and (b) are selling it as a built-to-order bike that anyone can add to their garage. Let's take a closer look at the least choke-worthy custom we've seen in a hot minute.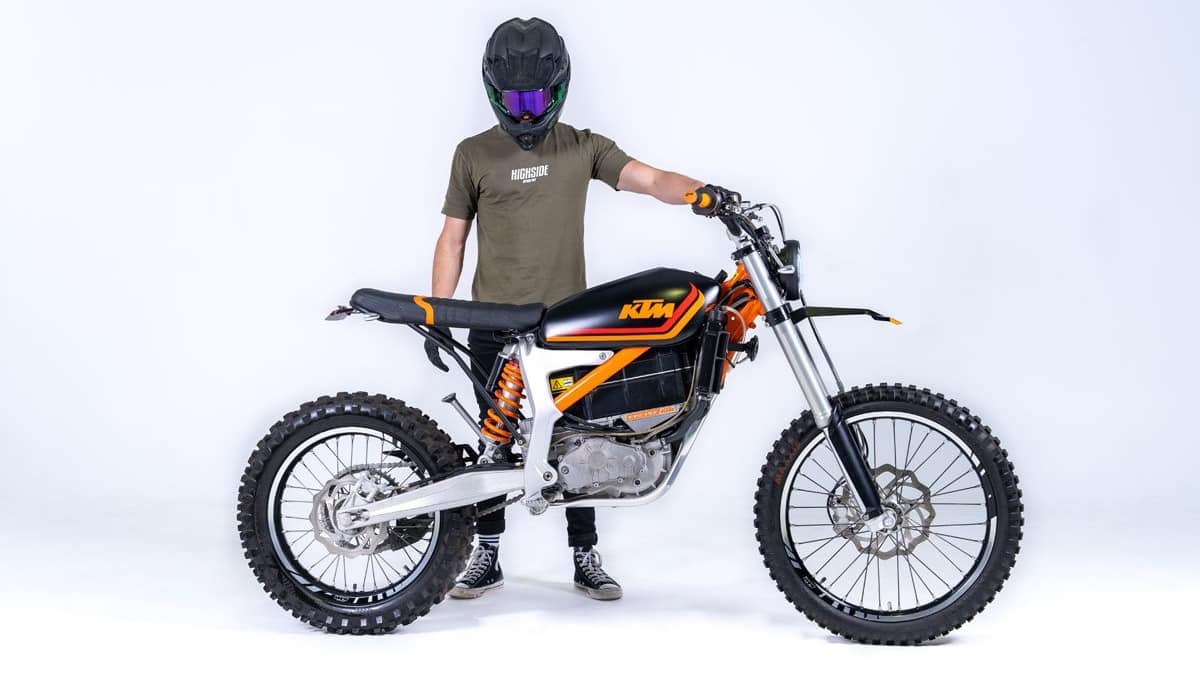 GRID Scrambler: Overview, Specs, MSRP, Etc.
As far as specs go, if you're familiar with the KTM Freeride EXC, you already know everything about the GRID Scrambler's performance and components. That's because GRID Cycles' approach to the Scrambler was very much "if it ain't broke, don't fix it."
The chassis remains unmolested right down to the wheels, and all the running gear is completely stock. All performance and range numbers are essentially identical, but feel free to check our in-depth rundown of the Freeride EXC here if you want a refresher.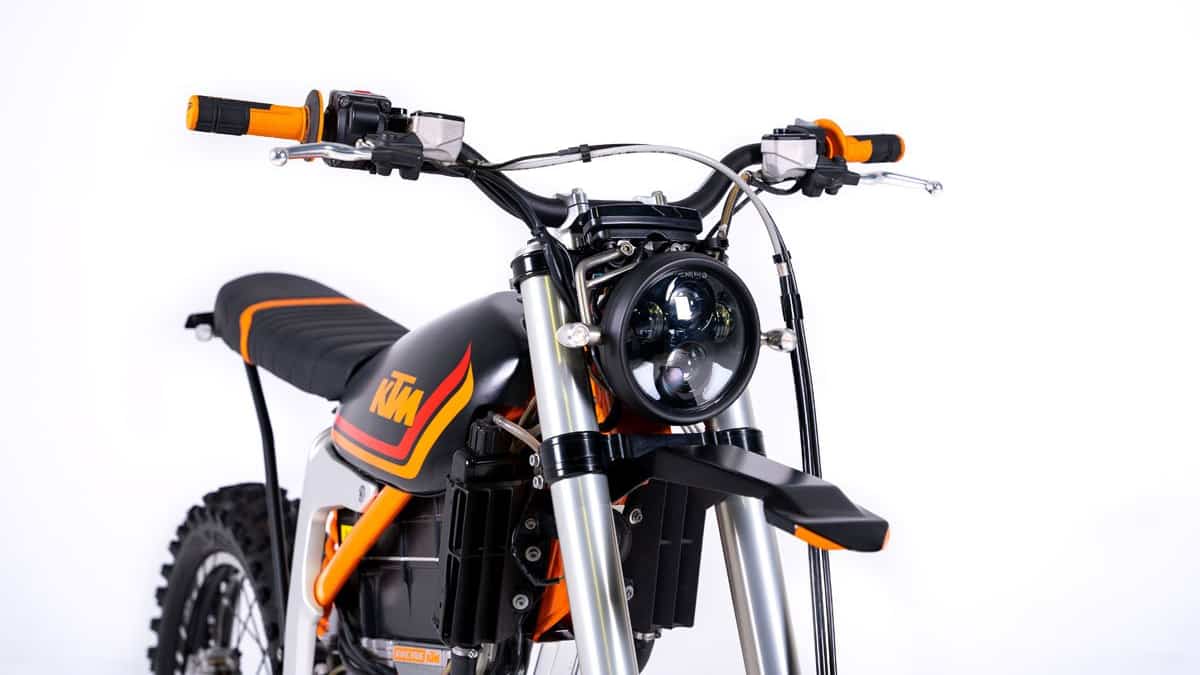 So what's different about the GRID Scrambler? Well, honestly it all comes down to style, which according to the folks at GRID Cycles, was the Freeride's biggest issue to begin with.
I was excited to have a ride of this thing, what I wasn't excited about was the way it looked. Like most E-motorcycles, it had a sharp appearance void of any shred of nostalgia. I think that's a holding point for a lot of riders to convert to electric bikes.

-Tom Gilroy, Co-Founder of GRID Cycles
All things considered, the styling updates to the stock Freeride are clean and minimalist. GRID tore off all the OEM bodywork, and replaced it with the stripped-down vintage enduro look they knew and loved. The GRID's style is centered around its vintage "gas" tank, a hollowed-out replica of a late '70s Yamaha XT500. The tank is cleverly shaped and mounted to stash the auxiliary electronics, but it's also attached to a gas strut, so you simply press the release button and the tank raises up to give you access to the battery.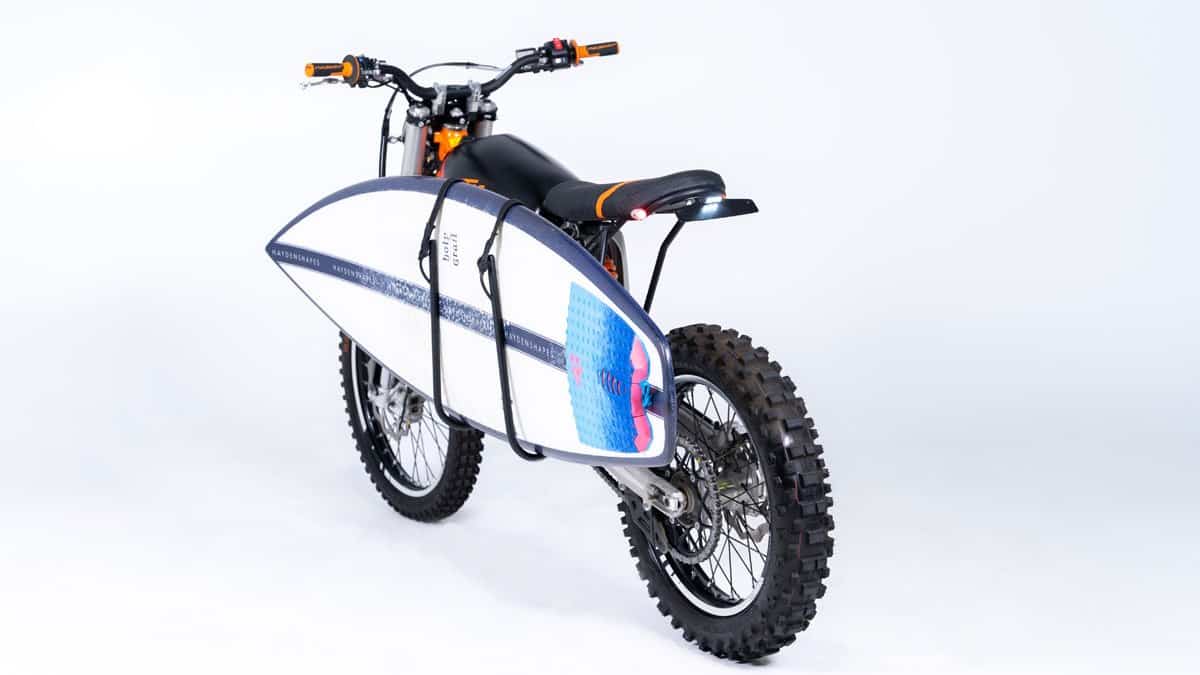 Other changes are stylistically impactful, yet simple and unintrusive, an approach GRID Cycles says makes the Scrambler easier to reproduce for customers. Even the custom chromoly steel subframe was fabricated to bolt directly into the factory mounts, so there's no major hacking needed on the OEM chassis. The rest of the changes center around the GRID Scrambler's "dual-sport" style, and include tastefully selected LED lights (they added a headlight as well as turn signals) from the Purpose Built Moto catalogue as well as a handsome tail tidy should you choose to register your Scrambler.
If you're smitten by the GRID Scrambler's vintage good looks, you can order your own from the GRID Cycles website starting at just over $20,000. That's a considerable markup from the current 2022 KTM EX-C's $11,099 MSRP, but hey, as a great man once said, "No finance, no romance."