Pre-orders for the 2022 Kollter RS1 (aka Tinbot RS1) are now open, and US buyers reportedly won't have to wait long to get their hands on one.
That's because according to Kollter's US distributor Naticycle, the current round of preorders are scheduled for production next month, and will be ready for delivery in the US by early June of 2022. The new model is on sale for $11,999, so although it's considerably more expensive than the better-late-than-never Sondors Metacycle, it's much more affordable than the Zero SR/F it shares its design cues with, and much more likely to arrive while the riding season is here.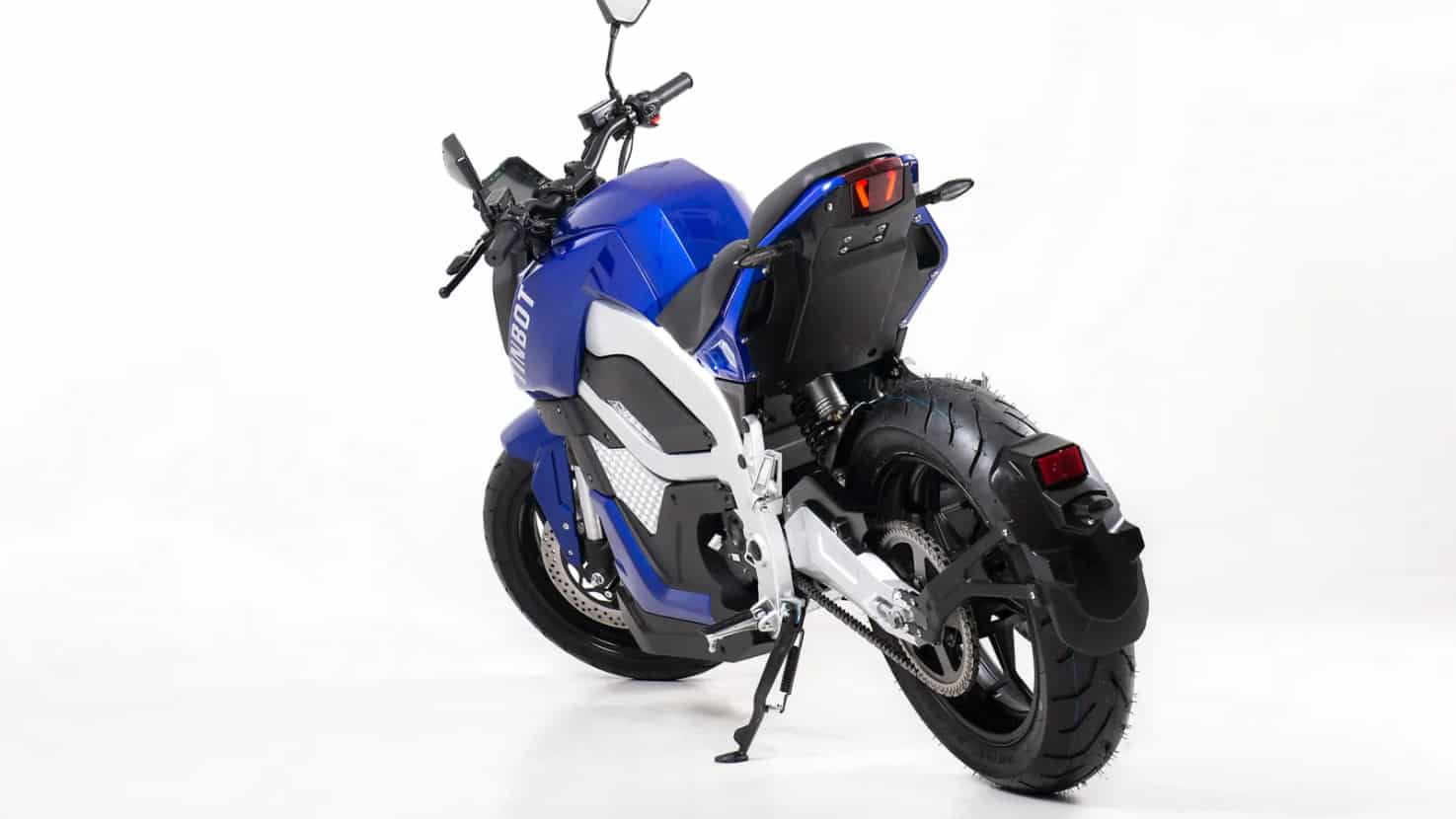 There's not much in terms of hard data on the 2022 Kollter RS1, and zero real-world testing to speak of, but if you're feeling Kollter-curious, here's what we know so far about their flagship electric street bike.
2022 Kollter RS1 Performance, Specs, and Equipment
The Kollter RS1 certainly looks the part of a proper street bike, and as Kollter's biggest, fastest, and most powerful model, it's by far the best-suited to daily riding duty in their lineup. The RS1's spec sheet isn't quite on par with other full-sized industry leaders like the aforementioned Zero SR-F or the Livewire 1, but it does boast respectable numbers for the segment.
For instance, Kollter claims the RS1 has a top speed of 85 mph and cranks out roughly 47 horsepower. Its central motor is powered by an 8.0 kWh battery, which is said to be good for up to 130 miles of city riding. Again, not quite on par with the premium street bikes currently on offer, but not too far from them either, and at a significantly lower cost. The 2022 Kollter RS1 also features an integrated 2.0Kw charger, which reportedly makes for a less-than-groundbreaking (but not outrageous) 4 hour recharge time.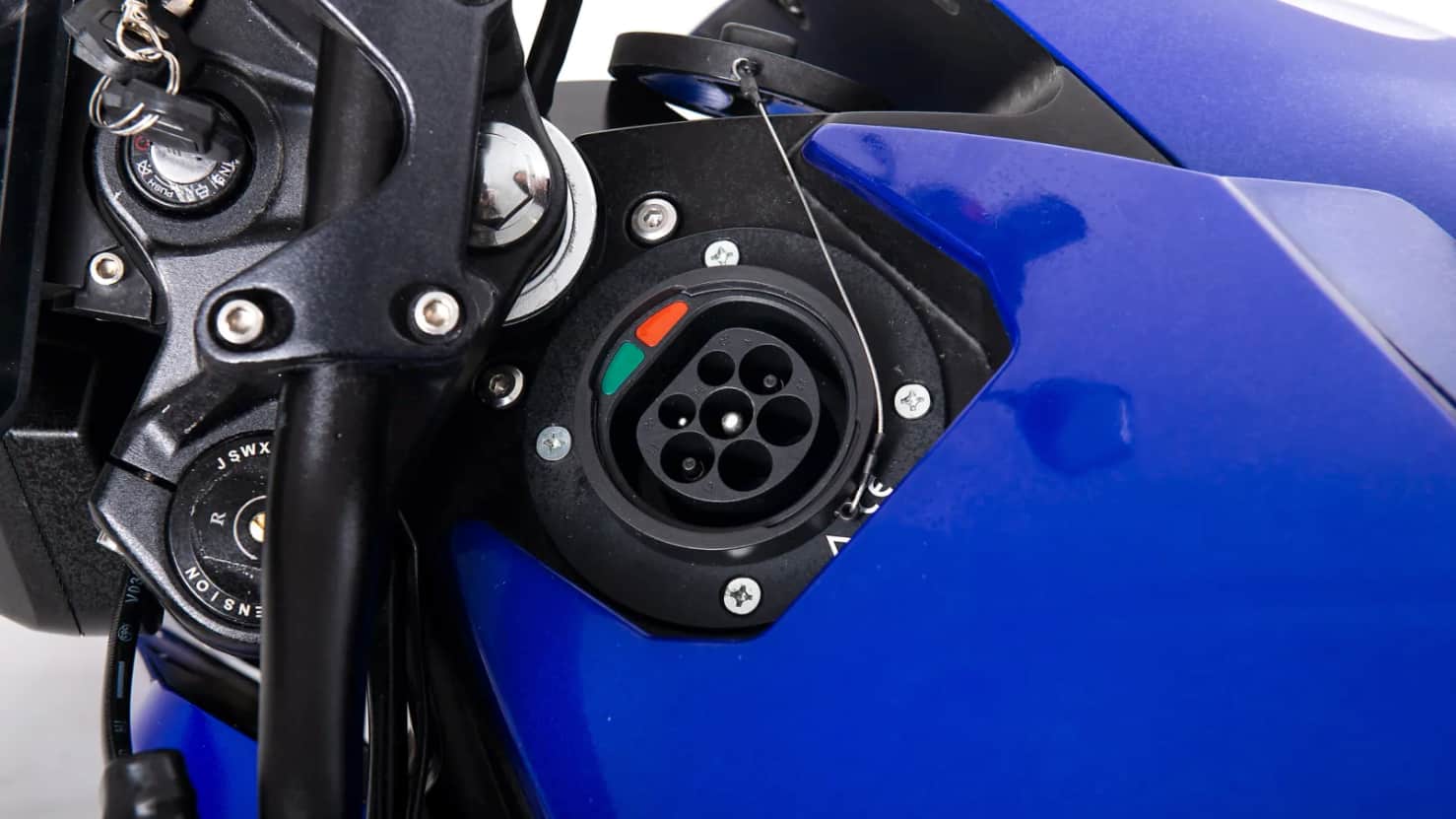 In terms of chassis and dimensions, the RS1 is definitely a full-sized bike, sporting plus-sized dimensions like a 61″ wheelbase and a 33″ seat height, both of which are longer and taller than other bikes in the segment. We're a bit skeptical of the RS1's claimed "11 inches of ground clearance" as that would make it taller than a KTM 890 Adventure R, but we guess we'll just have to wait and see come June. It is worth noting that the RS1's claimed curb weight is just 416 pounds, which would make it 80+ pounds lighter than its closest rival but again… Who's to say.
Other notable features of the RS1 include standard ABS braking, a full-color LCD dash with Bluetooth connectivity, and a nifty keyless start ignition. Nice touches for a budget bike, all things considered. The 2022 model is available in four different colors, so if for some reason black isn't your bag, blue, red, and gunmetal grey are also on offer.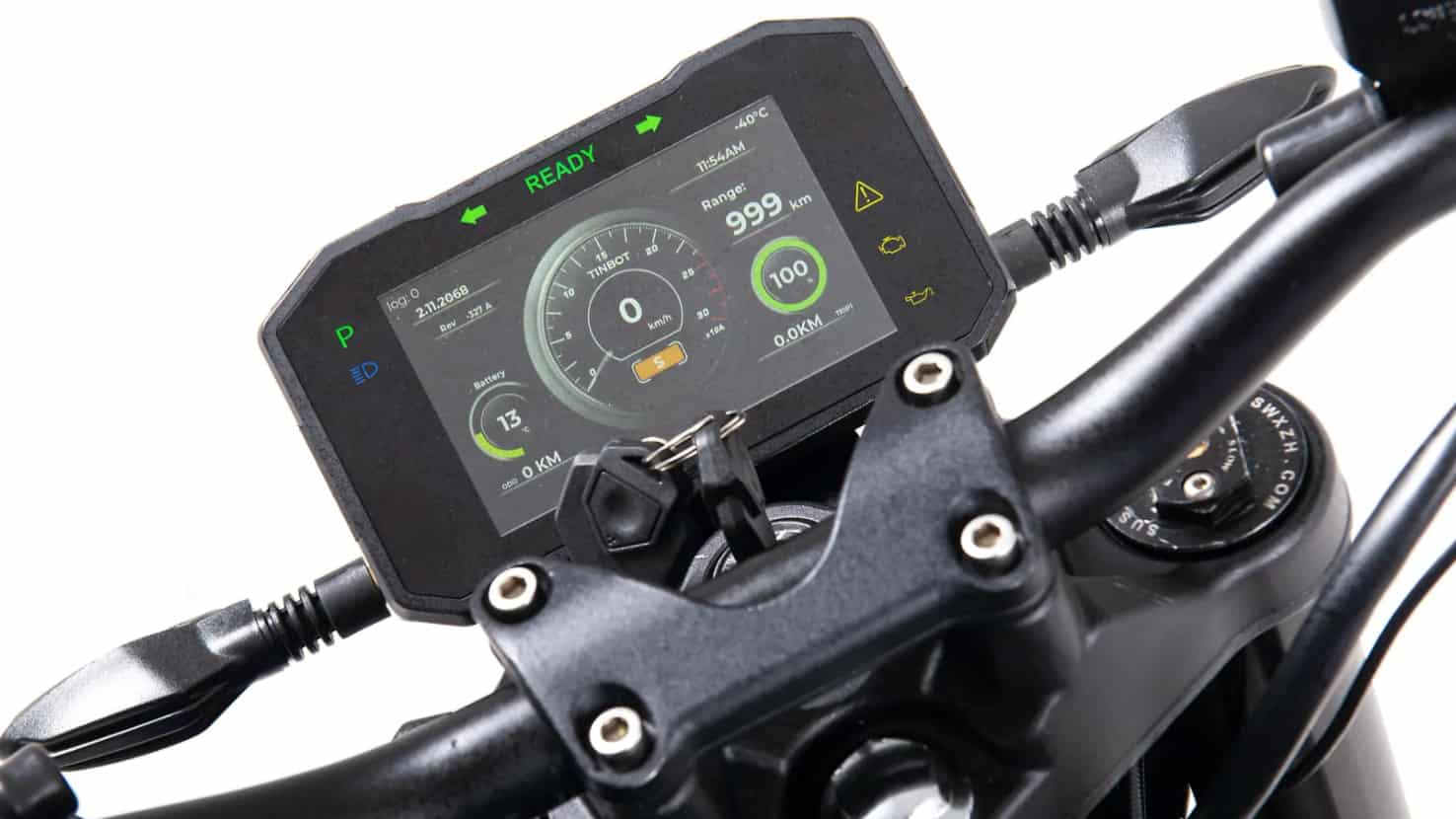 2022 Kollter RS1 Specs:
Peak power: 35 Kw
Top speed: 85 mph
Range: 130 miles (city)
Battery: 8.0 kWh lithium ion
Integrated charger: 2.0 kW
Charge time 0-100%: 4 hours
Front brakes: Dual 4-piston hydraulic
Rear brake: Single 2-piston hydraulic
Wheelbase: 61″
Seat height: 33″
Front wheel/tire: 110/70-17
Rear wheel/tire: 140/60-17