It's no secret that Chinese bikes can be a bit of a mixed bag these days. Some bikes (*cough* SurRon X *cough*) are truly outstanding and bring killer bang-for-your-buck to the table. Unfortunately, for every decent Chinese two-wheeler out there, you'll find a dozen Wish.com or Alibaba specials for sale muddying the waters with unknown names, obscure specs, and outrageous performance claims. The 2022 Caofen F80 seems to toe the line somewhere between the two at this time, but after seeing it on display at EICMA this year, here's why we think it's worth a second look.
Monocoque Chassis Are Sweet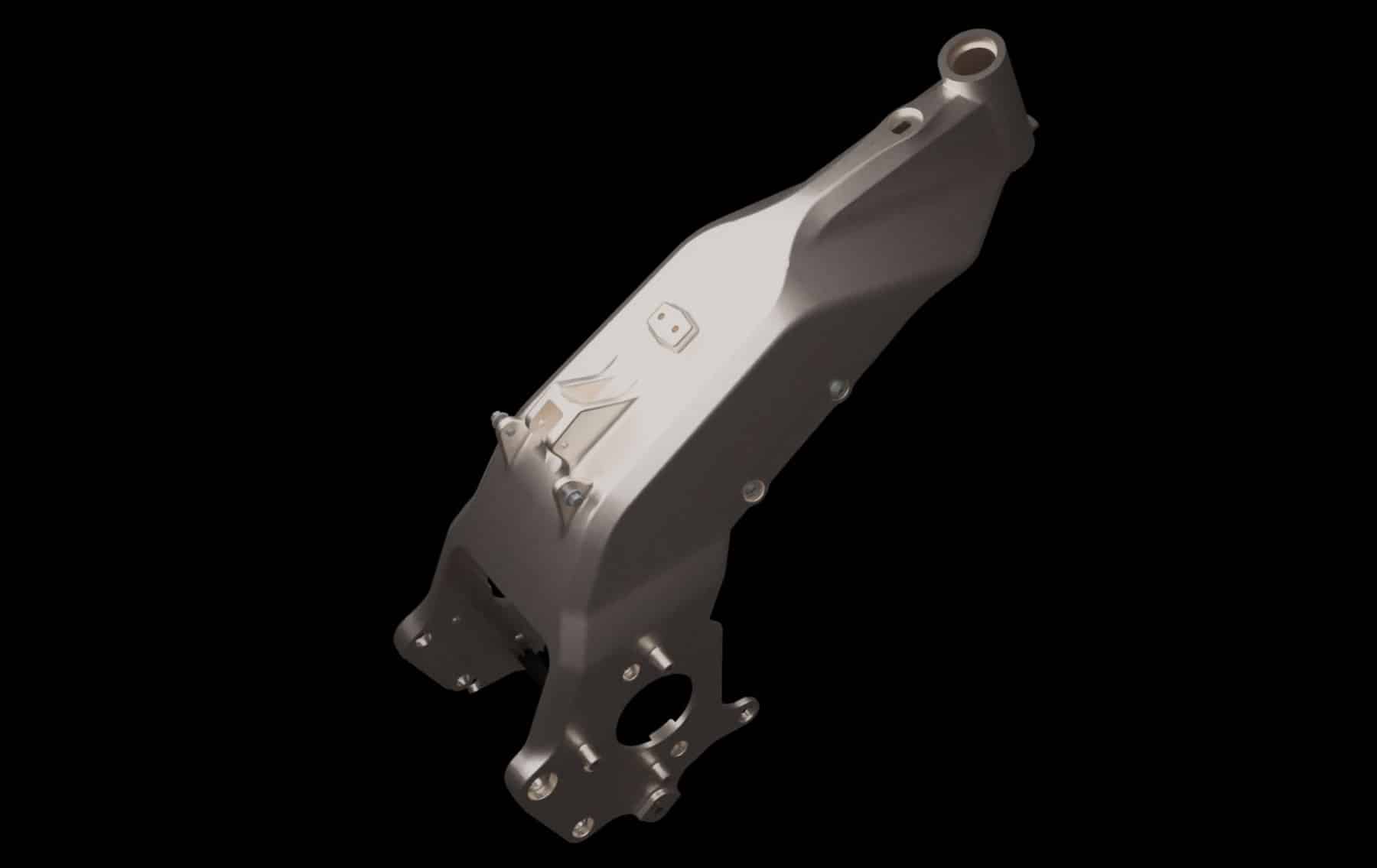 While the components of the Caofen F80 all seem to reflect a "budget build" approach, the fact that Caofen builds this bike around a single-piece monocoque chassis shouldn't be overlooked. That's because one of the things that's set the best Chinese bikes apart from the pack is their worthiness to be built up and improved over time.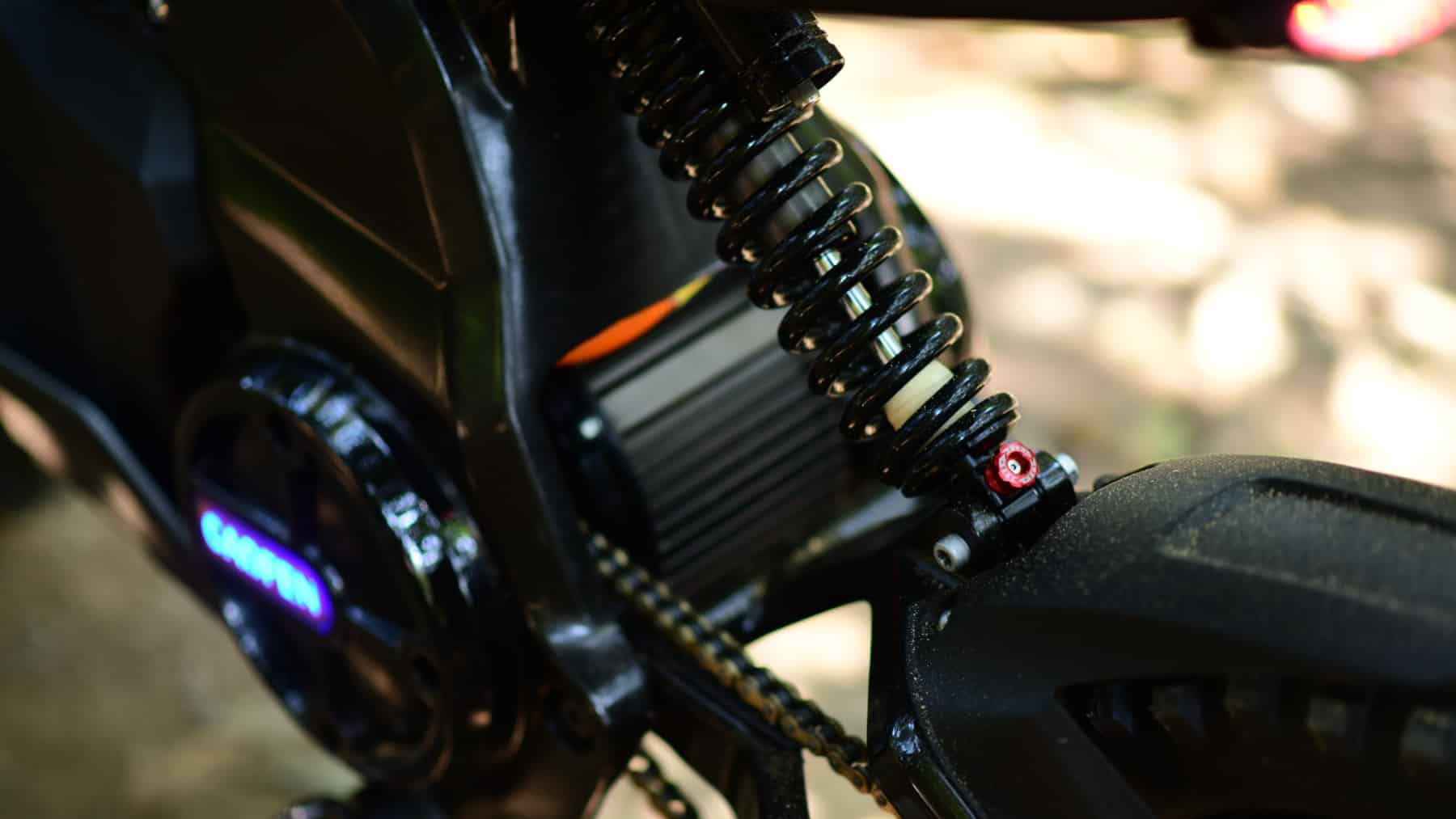 In theory, the weld-free design of the Caofen F80 should add strength and rigidity to the chassis, making it a serious contender for a proper set of off-road suspension upgrades. Sure, the OEM suspenders could be just fine, but at first glance both the 200mm USD fork and direct mount rear shock appear to be the same standard DNM/RST sourced components we've seen on countless other Chinese electric motorcycles and eBikes.
It Could Be Street Legal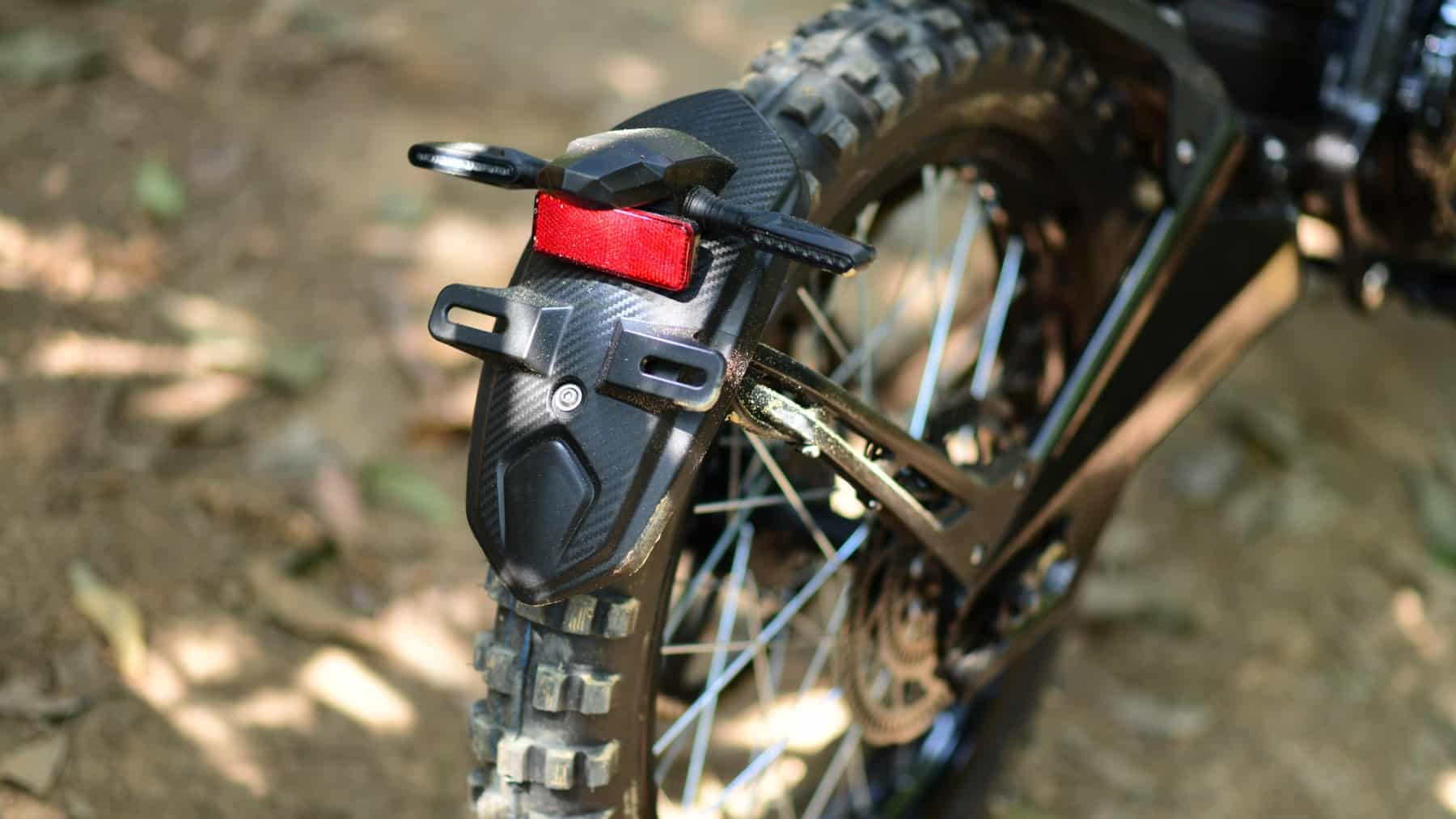 You can't really call a motorcycle a dual-sport unless it's street legal. Don't get me wrong, we've all experienced the thrill of taking "legal-ish" bikes like Honda's legendary XR400R for a proper rip on the pavement. With that being said, riding a bike that doesn't exist in a legal "grey area" is worth every penny when you find yourself sitting in traffic in front of a squad car. Ask us how we know…
The fact that the Caofen F80 sports front and rear signals, reflectors, and a swingarm-mounted license plate bracket gets our attention, and while the current performance figures aren't the sort of thing you'd want to take on the interstate, a 53mph claimed top speed is plenty for connecting your favorite trails via pavement without holding up traffic.
The Caofen F80 Looks Like A Good Time In The Dirt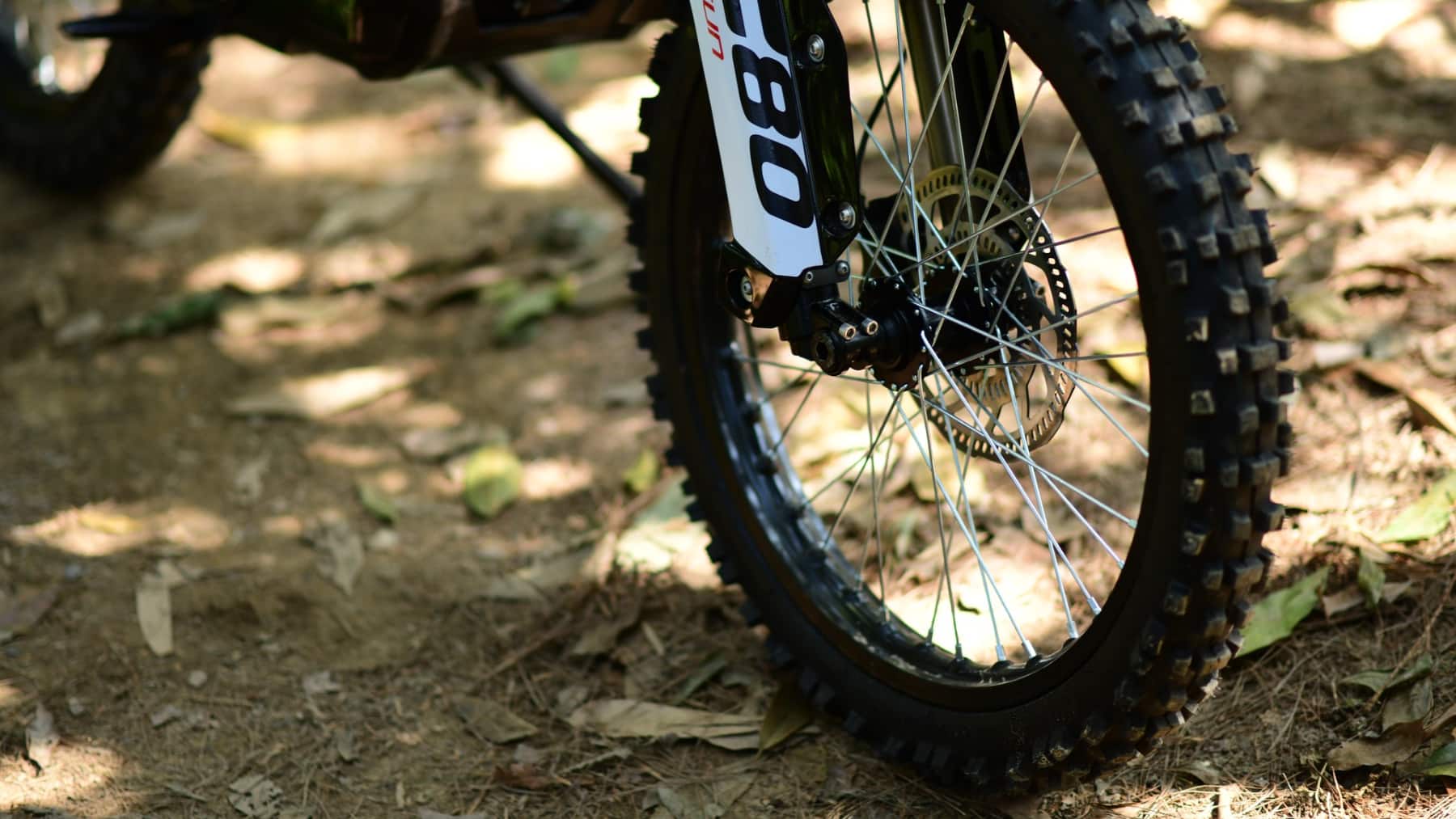 Look, obviously there's plenty to scoff at on the F80's spec sheet in terms of performance, but if Caofen's current claims in terms of power and range are even relatively accurate, the F80 should be a hoot off-road.
No, its claimed 11 horsepower isn't dropping any jaws, but for off-road bikes in general (and electric bikes specifically) we know it's all about torque. Granted, the 191 ft-lbs Caofen claims the F80 puts down at the rear wheel is… well… exceptionally unlikely in real-world terms… But we know they're using the same "technically accurate" formula that gives the Cake Kalk its claimed "206 ft-lbs" at the rear wheel, which we thoroughly enjoyed during our test in 2020. Combine that with the F80's claimed 187-pound weight, and you've got all the makings for a damn good time on your favorite stretch of tight singletrack.
We'll also mention that while we have yet to ride an electric dirtbike, motorcycle, or even eBike that actually lives up to its claimed range, Caofen is setting the bar high with a supposed 93 miles of riding on a single charge. If the F80 delivers on even half of that figure, it'll be worth serious consideration in the budget bike category.
ECR's Last Word On The Caofen F80
So will the Caofen F80 deliver? Or more importantly, when, and for how much?
Once again we have a familiar dilemma: Here's a promising looking electric dirt bike being teased from roughly 7,000 miles away on the other side of the world that looks a potential winner but just lacks concrete info. We'll give Caofen this: They're putting some serious effort into marketing and outreach, and are actively seeking distributors worldwide. The F80 has all the trappings of a seriously fun and affordable off-roader, from the factory skid-plate to the agressive knobby tires. While some of the details are less than exciting (particularly the unbranded direct-mount rear shock), if Caofen can manage to get the F80 into the states at a competitive price, we could have a serious contender on our hands. We're looking forward to a proper Electric Cycle Rider side-by-side comparison as soon as humanly possible. Stay tuned.