If you follow electric bikes as religiously as we do, chances are you recall Ottobike's prototype electric dirt bike, the MXR, from the last EICMA in 2019. The handsome enduro drew some serious attention from journos at the time with its polished styling, excellent power, and low weight. We were excited to see the electric off-roader make a return to the EICMA stage this year, albeit now sporting "Ovaobike" MXR badging, refreshed styling, and some polarizing performance figures…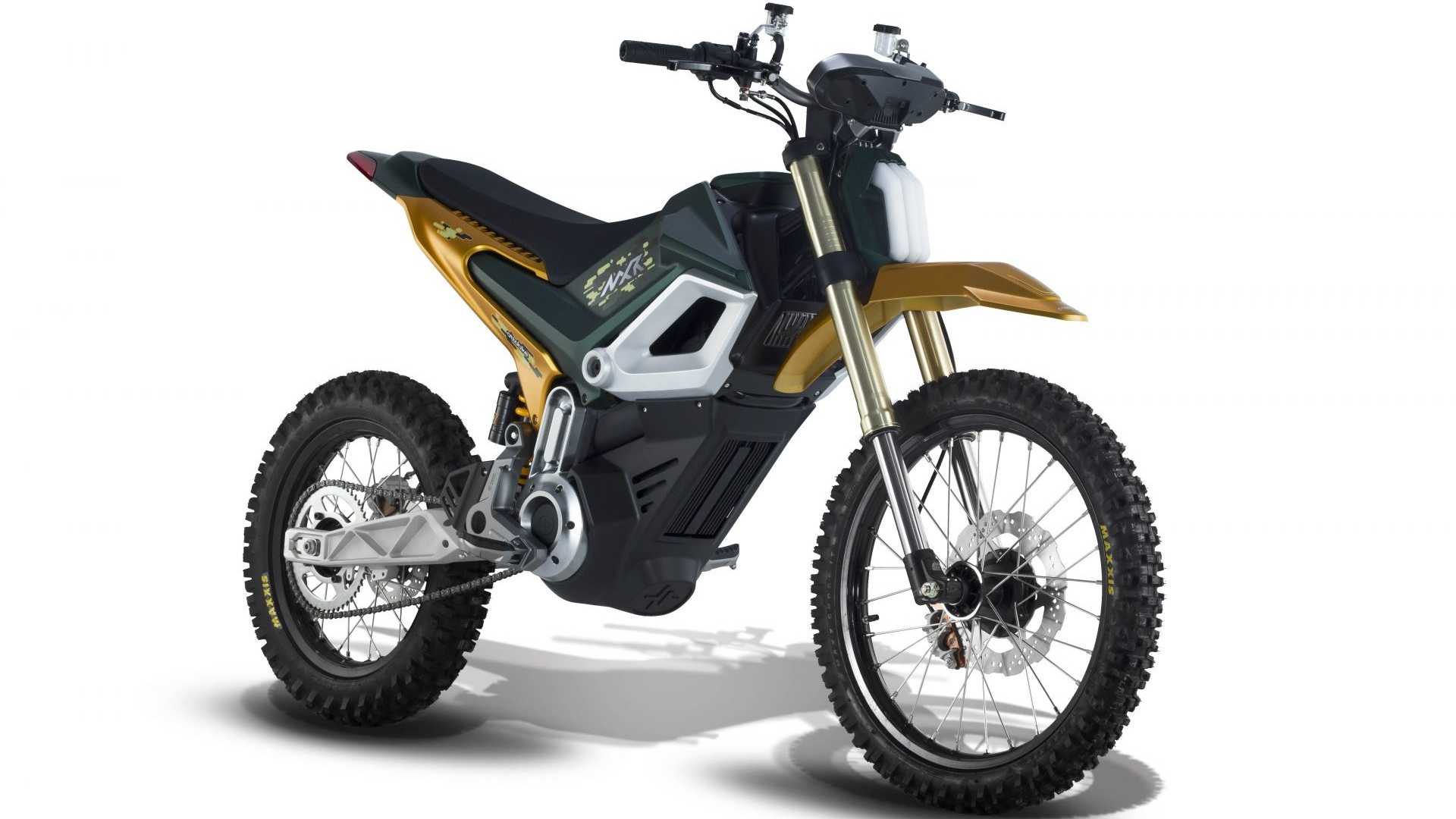 In terms of styling, we can't say enough good things about the latest prototype's new clothes. Some of the 2019 models' aesthetics felt hit-or-miss: The headlight looked overly futuristic, the graphics looked like an afterthought at best, and the bodywork left a to be desired, especially around the motor. The latest Ovaobike MXR, on the other hand, is an absolute home run. The new bodywork is clean and refined, the lights are modern but not over-the-top, and everything from the motor to the bright-red exposed frame look like they mean business. Bravo, Ovaobike: We'd love to get our hands on the MXR at your earliest convenience.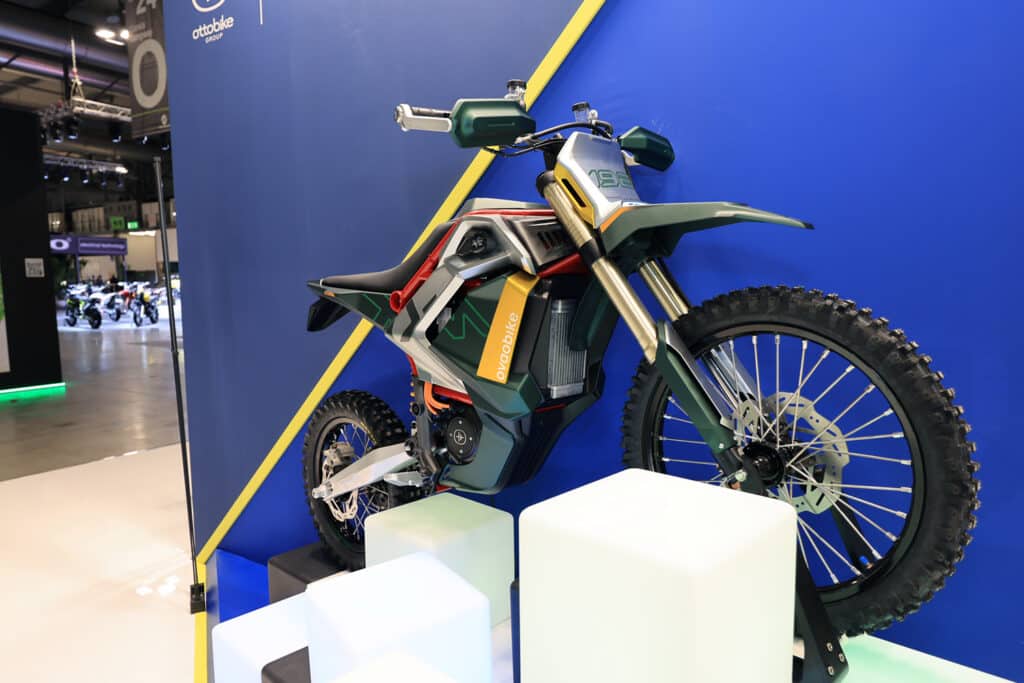 In terms of performance though, the MXR seems to have pumped the brakes a little bit.
If you're not familiar with the Ovaobike (then Ottobike) MXR's original spec sheet that made such waves back in 2019, the Taiwanese manufacturer claimed a top speed of 75 mph, a beefy 45Nm of torque, and a ready-to-ride weight of just 220 lbs. For comparison, that's 3Nm of torque and 25 mph more getty-up than the latest iteration of KTM's fantastic Freeride E-XC, and a full 25 pounds lighter.
The latest model, which is scheduled for production sometime in 2022, seems to have lost a little steam during the pandemic. According to the latest press release from Ottobike Group, the MXR is specced for release weighing in at 242 lbs (a 22-pound increase), 32 Nm of torque (roughly a 30% decrease), and a 62 mph top speed (about a 17% decrease).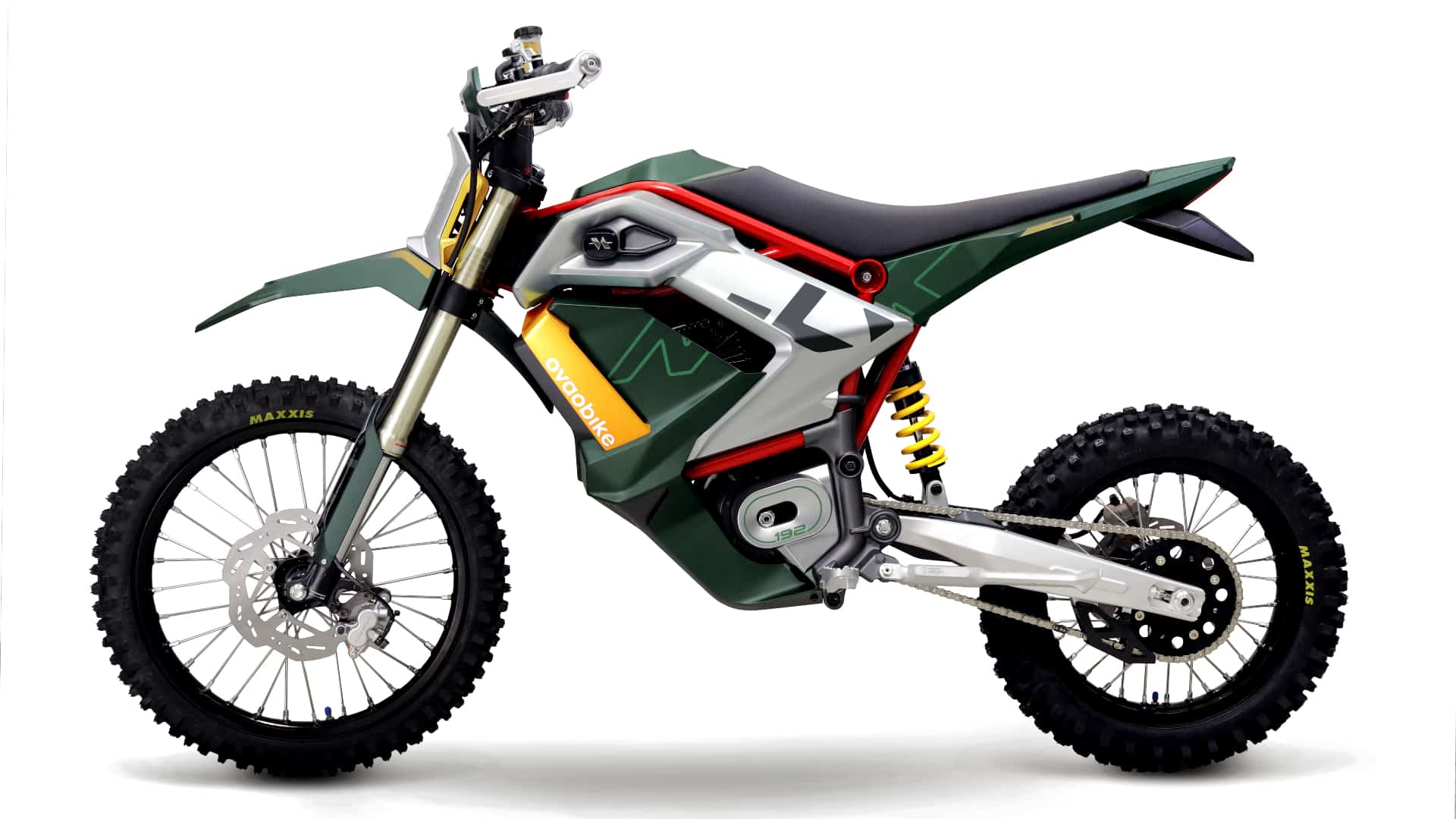 All things considered, these are still respectable numbers, and more in line with the current electric enduros we've ridden to date. And, truth be told, our enthusiasm for a production Ovaobike MXR hasn't dimished a bit, and for good reason:
There's a new standout item on the latest MXR spec sheet: A whopping 60-mile range. Now, we know there's often a yawning gap between the manufactuer's optimistic range figures and the real-world usability of a bike, but considering we've averaged around 25 miles aboard the KTM Freeride and about the same on the Cake Kalk, we'd be happy to trade the huge power figures of the original MXR prototype for a bike we could ride and enjoy for hours at a time out on the trails.