Building fast motorcycles has always hinged upon two key ingredients: Less weight, and more power. Zero Motorcycles announced today they'll be pursuing both aims for 2022 with the release of their lightest, most powerful battery to date alongside a new online marketplace where Zero owners can download performance improvements straight from their smartphones.
Below we'll give you an overview of both the new battery tech as well as what to expect from Zero's new Cypher III+ software and online marketplace.
2022 Zero Motorcycles New Z-Force Lithium Ion Battery
At first glance, Zero's new Z-Force batteries look nearly indistinguishable from the 2021 or 2020 versions. Zero says that's kind of the point.
That's because according to Zero, the new ZF+ series of batteries boosts performance over the existing cells by at much as 20% while sharing the exact same footprint and mounting points. Combine that figure with Zero's claim that the new battery also weighs roughly six pounds less than the outgoing model, and you start to see what all the fuss is about: Energy density.
In addition to the power and weight improvements, Zero has also upgraded the heat management and active cooling features of the battery, which they claim further improves long-term performance on all-day rides.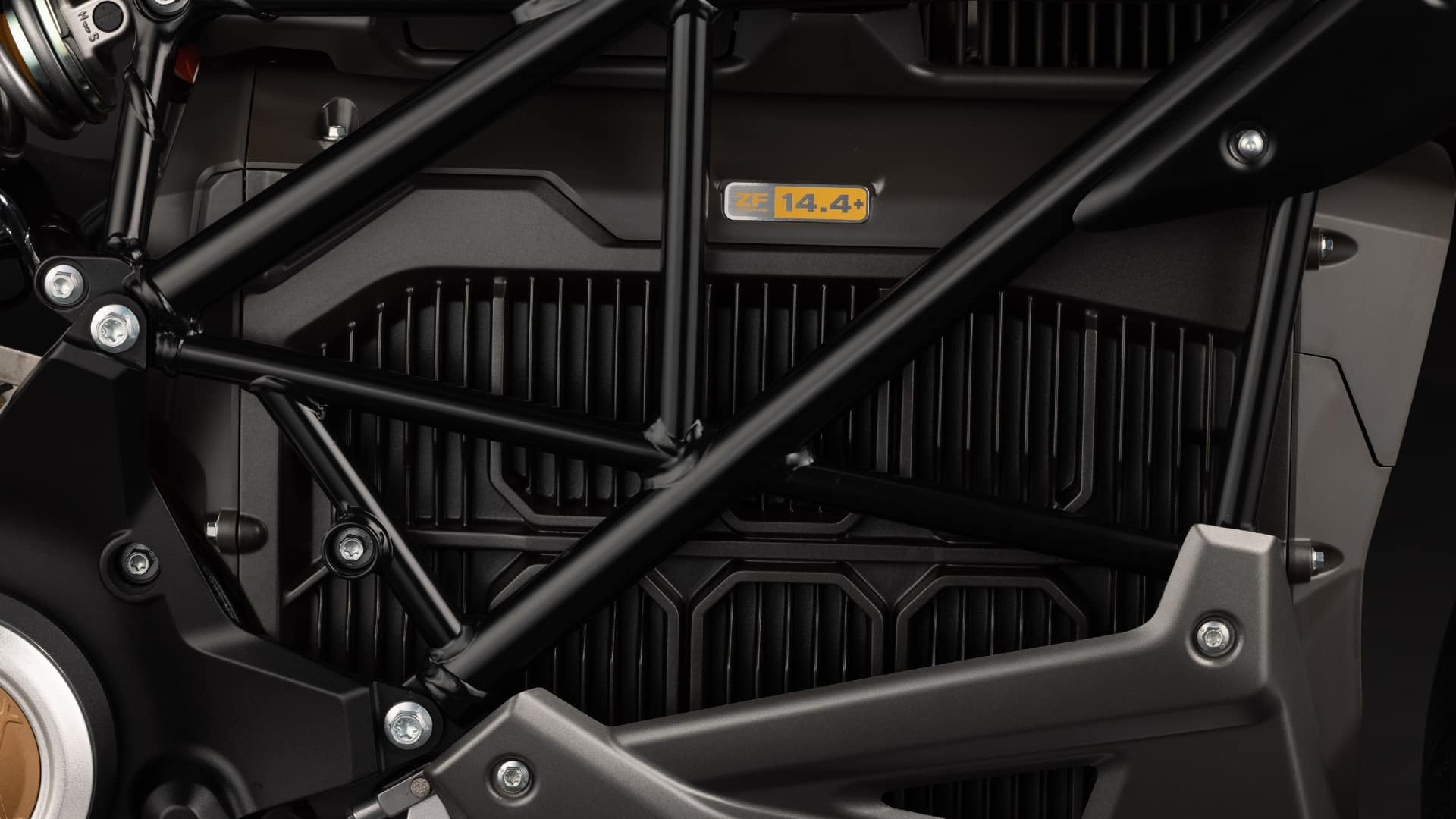 The latest versions of Zero's Z-Force battery come in the familiar designations of 14.4 and 15.6 kWh, but unlike last year's batteries, that number no longer represents their peak capacity. According to Zero, all batteries used in the 2022 platform now have a full 17.3 kWh of potential juice on tap. Their official designations are now 14.4+ and 15.6+ respectively, but those numbers now designate the factory limitation rather than the actual capacity.
So even if you buy the base model with a 14.4+ kWh battery, with a few clicks on your smartphone (and a swipe of your credit card), you can pay to wirelessly unlock your battery's full 17.3 kWh capacity. That's an awfully smart feature, especially considering that with Zero's available 3.6 kWh Power Tank, every model in the 2022 SR range now has the potential for 21 kWh of power and 227 miles of range (city) according to Zero.
Now, about that whole smartphone thing…
New Cypher III+ Online Performance Marketplace
For traditional combustion engines, if you want to go faster, you pretty much always have to go out in the garage and get your hands dirty. For owners of Zero Motorcycles, you simply download speed straight to your machine.
That's because Zero also announced the launch of their new "Cypher Store" today, which is an online marketplace where Zero owners can download anything from faster-charging capability and extended range to Bosch traction control and even major horsepower and torque gains for certain models.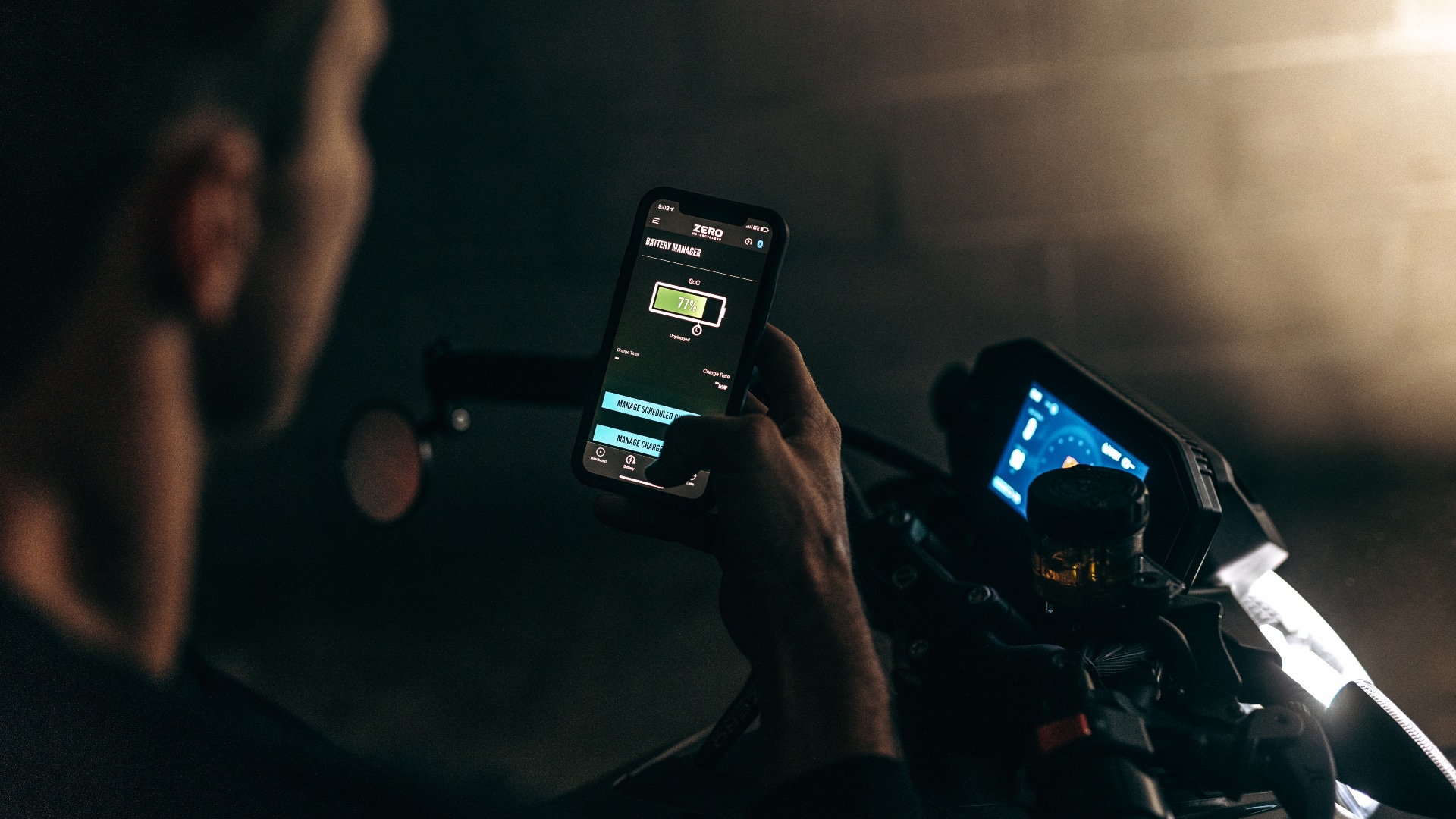 The new Cypher III+ online store and associated software will be featured on all models using the latest SR street platform, which includes the SR/F, SR/S and the fully redesigned entry-level Zero SR for 2022.
Options for 2022 models include bigger (and more costly) upgrades like 100% faster charging ($1,495), 20% extended range ($2,195), and even wirelessly activating your machine's heated grips ($195). None of these upgrades require a dealer install, so basically Zero is selling you a premium motorcycle for a much lower price and giving you the option to unlock all the "finer things" if/when you want them for a fee. You can check out the new Cypher store here.
Good news for existing Zero owners using the current Cypher III operating system: You won't have to go trade-in your existing Zero to have access to these performance or tech upgrades. Zero says both existing 2020 and 2021 SR/F and SR/S models now have access to the store, and can purchase new upgrades through the Zero app to wirelessly update their machines.
Mind you, not all upgrades are available for all bikes. If you're rocking a 2020 or 2021 model, for instance, your downloadable upgrades are limited to 10% faster charging (for $345), on-dash navigation (for $195), and Zero's new "parking mode" which allows your bike to creep backwards or forwards under its own power for hernia-free parking on steep inclines ($195).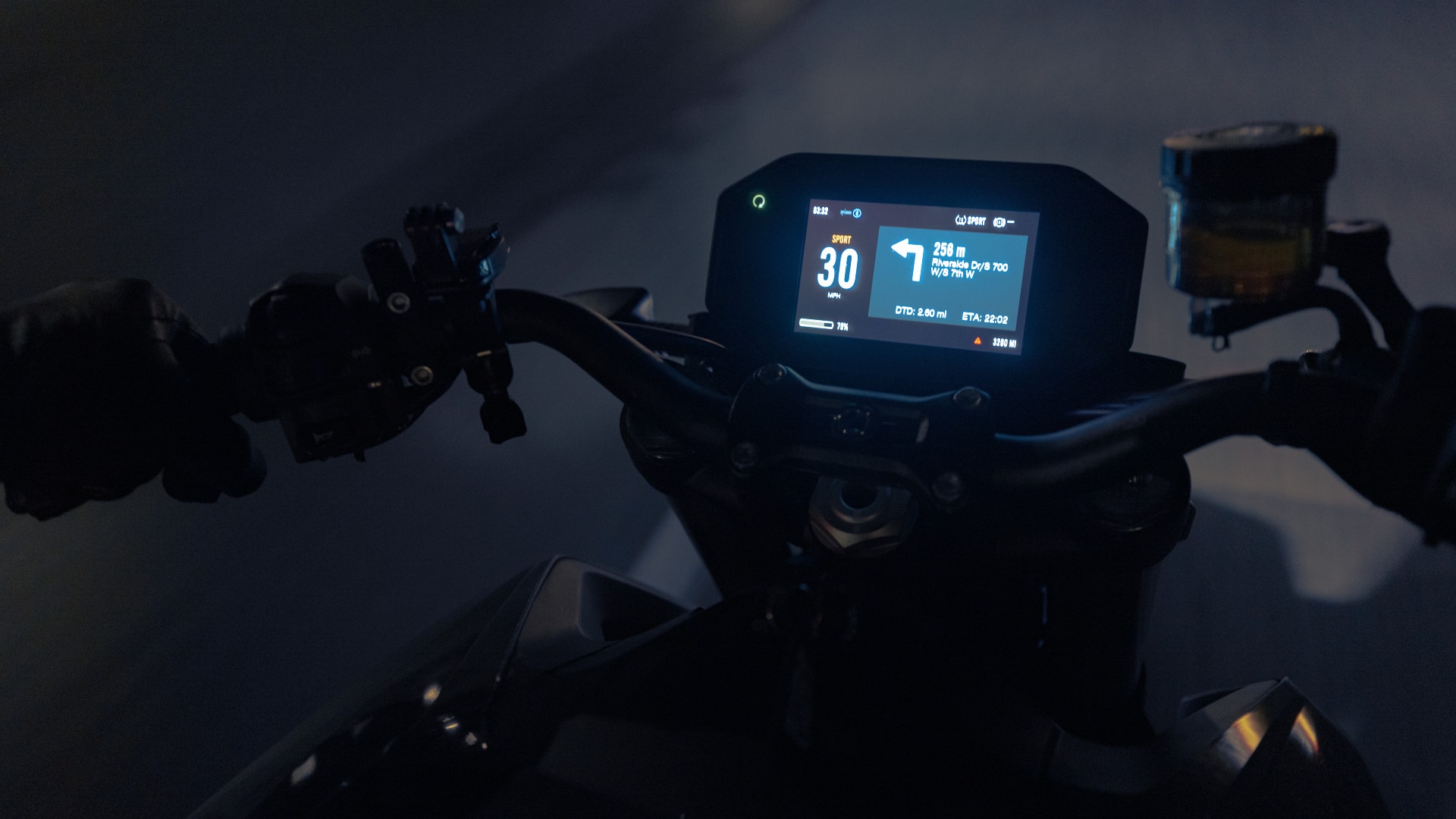 The new Cypher III system isn't available across the Zero range, however. Bikes built on the lighter platforms aren't getting the Cypher III+ treatment at this time, so if you're rocking the FXE or FXS supermotos, DS and DSR dual sports, standard Zero S naked bike, or even the outgoing SR, you'll have to get your speed the old fashioned way by hacking all the unnecessary bits off with a handsaw.