Chances are you've heard some of the buzz around the Davinci DC100, a high-tech electric motorcycle being manufactured in China.
According to Davinci (and a few articles we've seen), the DC100 is a self-riding, self-balancing, remote-controlled electric motorcycle that will follow you around as you jog down city streets. It's got traction control, linked braking, a reverse function, and sensors that detect lean angle and even the incline or decline of the road you're riding.
Davinci has even put out a short video showing an early production model in action. Why is the entire front end wrapped in black tape? The world may never know.
As far as specs go, Davinici is claiming respectable performance numbers for the DC100. Zero to sixty times are listed as "3.X seconds" which seems a little strange but hey, it's somewhere under 4.X seconds, right? Output wise the motor is claimed at 135 horsepower and 627 ft-lbs of torque, with a top speed of 124 mph. The most impressive claim to date, however, is the Davinci's range, which is somewhere between 222 and 249 miles depending on which standard you're holding it to.
And try as we might to get excited about the Davinci… We're just not buying it… Not yet, anyways.
Will We Actually Ever Get The Davinci DC100?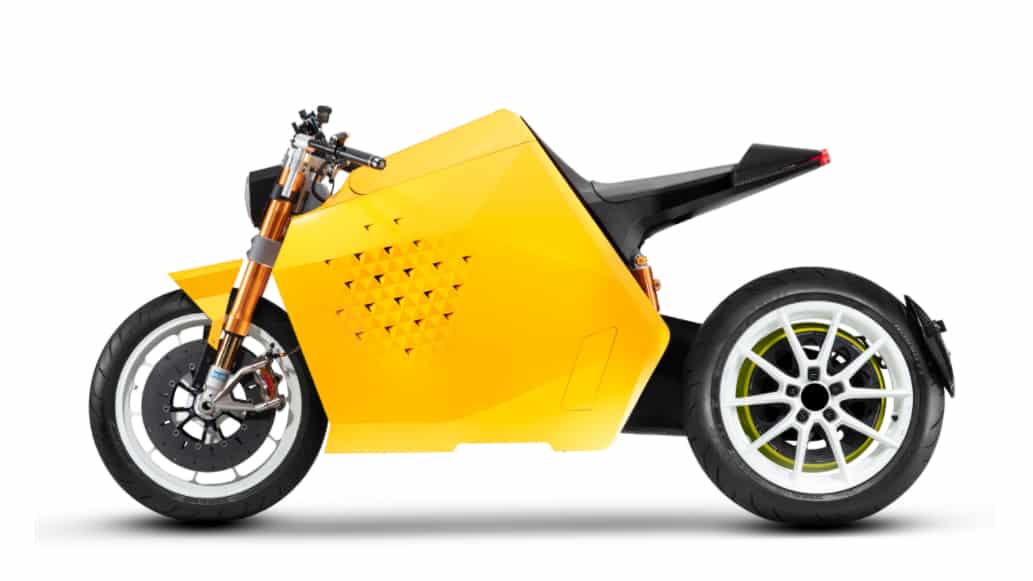 Tough to say. If we're being honest, although Davinci is now taking deposits to reserve the DC100, the website has all the trappings of a company that's still a long ways away from a finished product.
For instance, images of the smartphone app/dashboard are all still shown in Chinese. The app is available to download from the AppStore (it's called DavinciMotor if you want to check it out), but it doesn't actually appear to do anything yet. Whether that's because it's unfinished or just buggy, we can't tell.
We're also seeing a few redflags on the international Davinci website in the form of two disclaimers from the "reserve" page:
The first reads: "Some features many not be available immediately when the vehicle is delivered but will be added over time via Firmware-Over-The-Air." Considering that tech features are the main appeal of the Davinci DC100, we're a little wary of that.
The second is equally unsettling considering the importance of the DC100's build sheet: "The actual production vehicle may vary from the configuration and pictures. The final configuration will be confirmed when production orders are created."
Current images of the Davinci DC100 include goodies like Ohlins suspension and Brembo brakes, which have always made a premium pricetag seem more reasonable. If those are up in the air, a lot of folks interested in reserving a DC100 at any price might want to think twice.
All things considered, I think giving the Davinci a 50/50 chance of ever actually shipping to American customers sounds pretty generous. We certainly hope they do, but there's just something about those heat-wrapped front forks that gives us pause…

At this point we have no battery data, no approximate price tag, and no ETA as to when these electric motorcycles might actually become a reality. Still, if you're a sucker for the futuristic egg styling of the Davinci DC100, you can attempt to reserve one here.