FIM (the governing body over MotoGP and WSBK) has tapped Swedish electric motorcycle manufacturer CAKE for a partnership in their pursuit of a more sustainable racing industry.
If you've been following our Youtube channel, you know we're fans of CAKE's line of premium off-road ebikes, so we're particularly excited to hear their machines will be gracing paddocks and race tracks on the world stage.
Not that CAKE will be competing, of course. FIM has signed on to replace their existing gas-powered scooters with CAKE's Ösa utility bike to handle transportation of people and gear around the massive motorsports parks that host FIM races. You'll still see gas-powered scooters at the races too, as Yamaha has the title of "official scooter supplier of MotoGP" for the foreseeable future, but it'll be a lot easier to spot FIM officials coming through the paddocks going forward.
CAKE have hinted that the partnership with FIM is just getting started with the zero-emissions replacement vehicles, but where the joint venture goes from here is unclear.
As far as the bike itself goes, the Ösa is essentially a modular "do-it-all" electric bike that boasts upwards of 1,000 different configurations according to CAKE. That means the Ösa hauls everything from passengers to surfboards to trailers depending on how you dress it up. The bikes themselves can be ordered in a few different battery configurations, but are all fully street legal and capable of over 50 mph even under load, so they're well-equipped for their intended purpose around the paddock.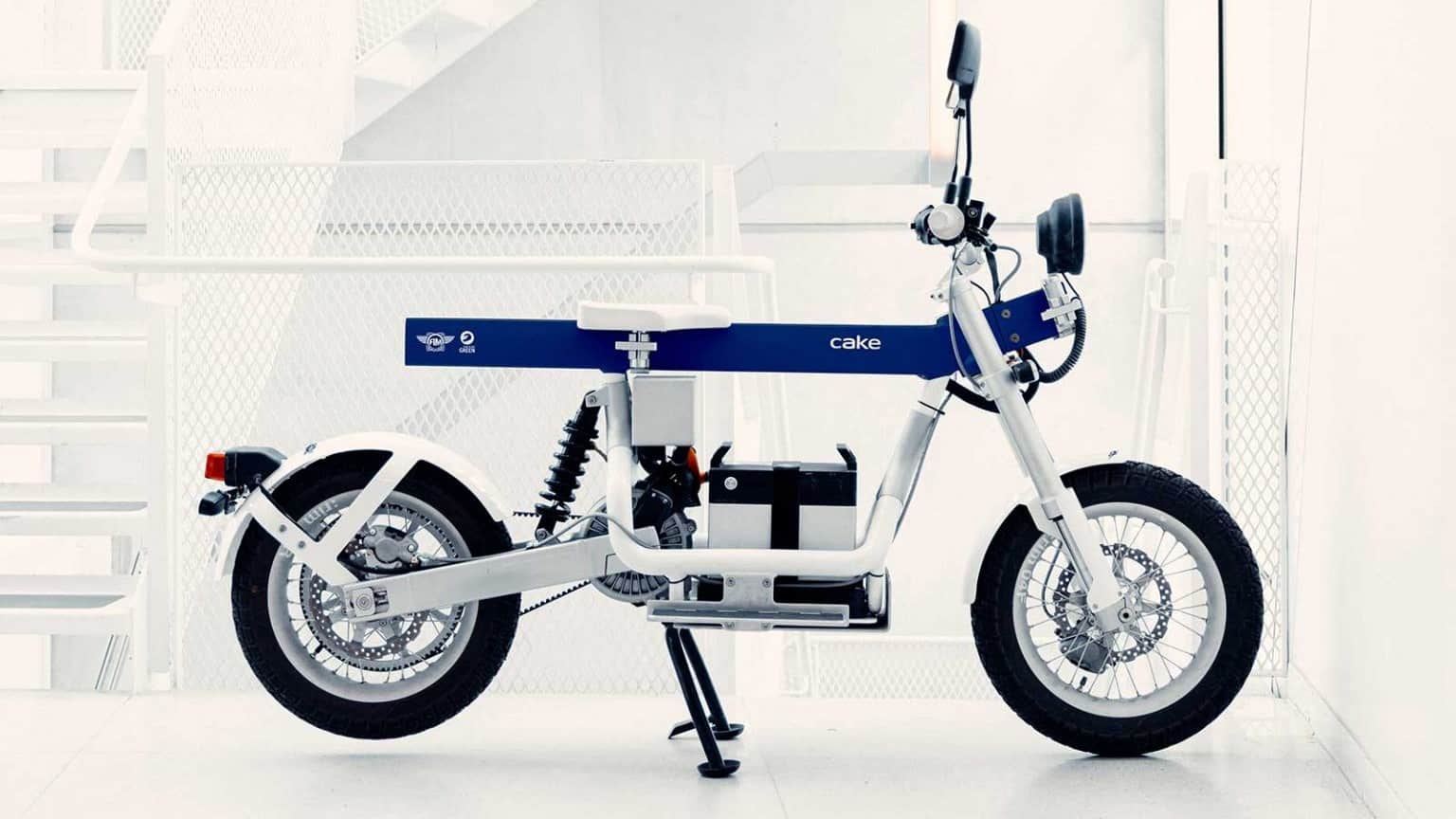 "The Ösa utility bikes will be the best friend and perfect work tool for the FIM staff and the different needs to prepare and pull off great events. The collaboration sets the framework and a needed first step towards zero-emission racing," Stefan Ytterborn, CEO & Founder of CAKE said.
CAKE will be providing two versions of their Ösa motorcycle to the folks at FIM – one fully outfitted to transport gear and equipment and one set up primarily for passenger transportation.