Seen the new Segway Apex H2 yet? The neon-lit hydrogen-electric hybrid was unveiled back in April and is by far the closest thing we've seen to a Tron Lightcycle to date.
According to Segway, this design-heavy hybrid is scheduled for production in 2023. We're reluctantly crossing our fingers on this one, but if the original Segway Apex is any indication, we probably shouldn't be.
Remember the original Segway Apex? The sleek full-fairing sportbike Segway teased back in 2019? Neither does anyone else, because it never went into production. Here's a quick refresher on the Segway that never was:
Anywho, the latest Segway Apex H2 model Ninebot is teasing aims to use a combination of traditional rechargeable electric power and removable hydrogen fuel canisters.
Dual single-sided swingarms give the bike an especially futuristic "floating" look from the right side. Whether this design will survive into production is anyone's guess, but we've all been ready to see another RADD-style bike since the OG Yamaha GTS1000 hit showroom floors in 1993.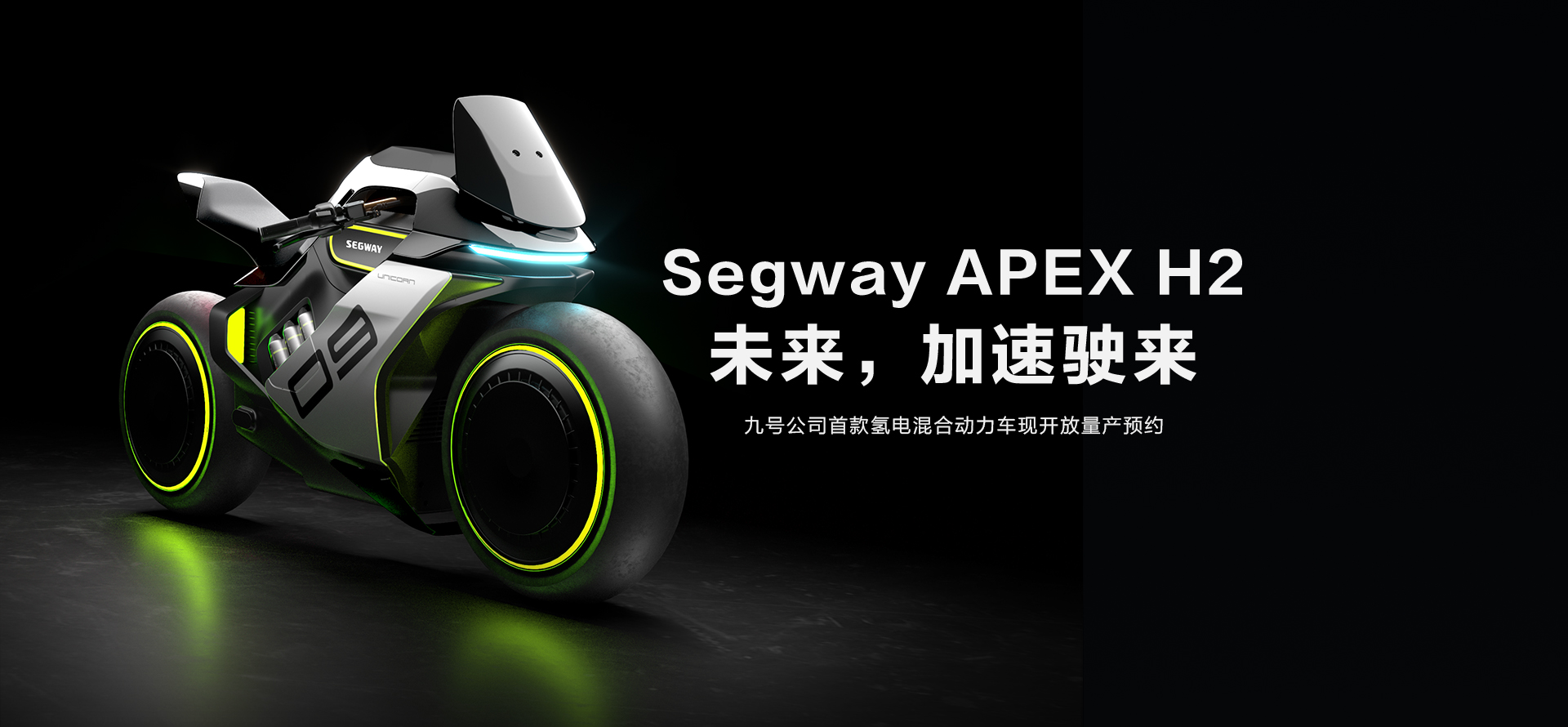 Apparently, Segway is already testing a prototype of the bike because they've released initial performance figures quoting the Apex H2 as producing 80 horsepower, doing 0-60 in about four seconds and reaching a top speed of 93 mph.
They're also claiming an initial MSRP of just $10,700, which by current standards is about the cheapest future-sled money can buy compared to Harley's $30,000 LiveWire and Zero's $20,000+ SRS.
Considering that there are currently a whopping total of 48 hydrogen fuel stations available to the public in the US (all of which are in California), getting the Apex H2 into production might be light work for Segway compared to actually selling it in the states.
Still, if they manage to pull it off, the Apex H2 would no doubt bring some serious attention to Segway as a contender on the tech-fueled electric motorcycle market, and could set them up for future success if hydrogen power catches on.
Cross your fingers with us that we get to throw a leg over one of these cyberpunk beauties in the not-so-distant future.