Harley Davidson has thrown their hat into the electric motorcycle ring in a major way with the introduction of their sporty new Livewire electric bike.
It's fast, it's stylish, it's high-tech, and it's downright expensive.
The new Livewire is a premium motorcycle asking a premium price ($29,799, to be exact), but is there enough here to justify the cost?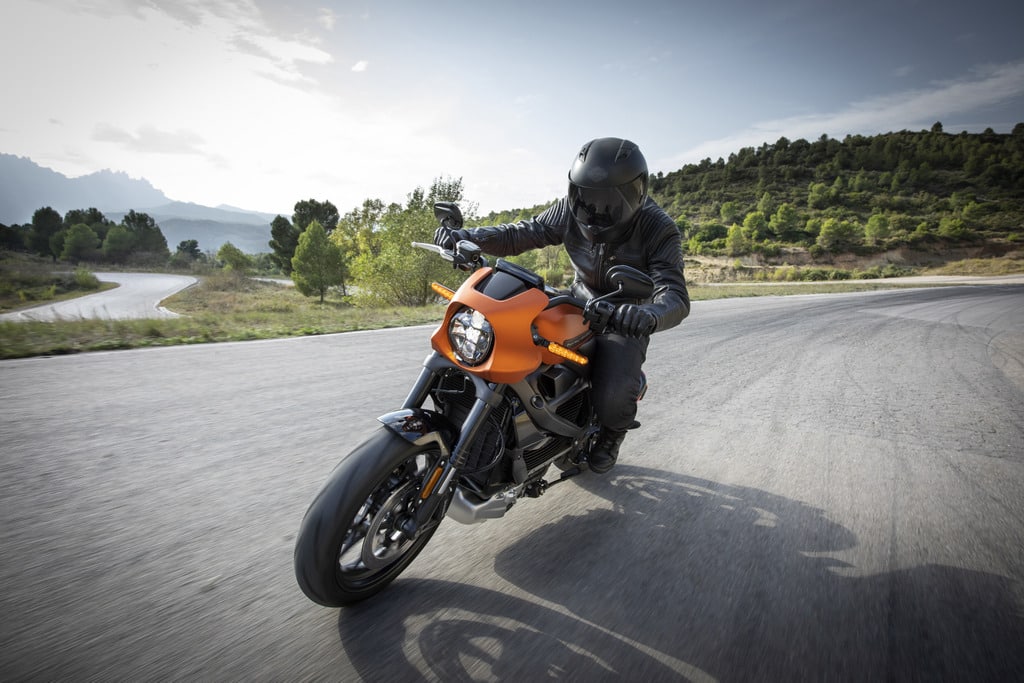 Harley Davidson Livewire Technology
Tech-wise, the Livewire is truly unlike any other Harley on the market, with the new Pan America being its closest comparison.
Harley has incorporated a modern six-axis IMU in their new "Reflex Defensive Riding System," which is their version of modern traction control and electronic rider aids.
A few highlights include full-time (non-switchable) ABS, rear-wheel lift mitigation (those Brembo brakes are serious), lean-sensitive traction control, and a special drag-torque control system designed to prevent the regenerative braking function from impacting traction (basically a slipper clutch for eBikes).
In terms of charging, the Livewire sports both standard Level 1 charging and rapid Level 3 DC Fast Charge compatibility. The Level 1 system runs on 120V, and plugs directly into any home outlet, fully charging the battery in about 10 hours. Basically an overnight system. The Level 3 option, however, cranks up the voltage to 240V, and will fully charge the Livewire in under an hour.
Harley included seven total selectable ride modes in the Livewire's tech suite as well, with pre-programmed settings for sport (full power), range (long distance), road (the all-rounder), and rain. The remaining three are programmable by the rider, and are customized using the touchscreen TFT dash to select varying modes of throttle response, engine braking, traction control, and ABS.
Speaking of the dash you'll find a full-color 4.3-inch screen riding above the burly triple tree.
The backlit liquid crystal display reads out speed, range and battery status from the factory, but can be customized to include GPS navigation, info on whatever tunes you're listening to, or system alerts.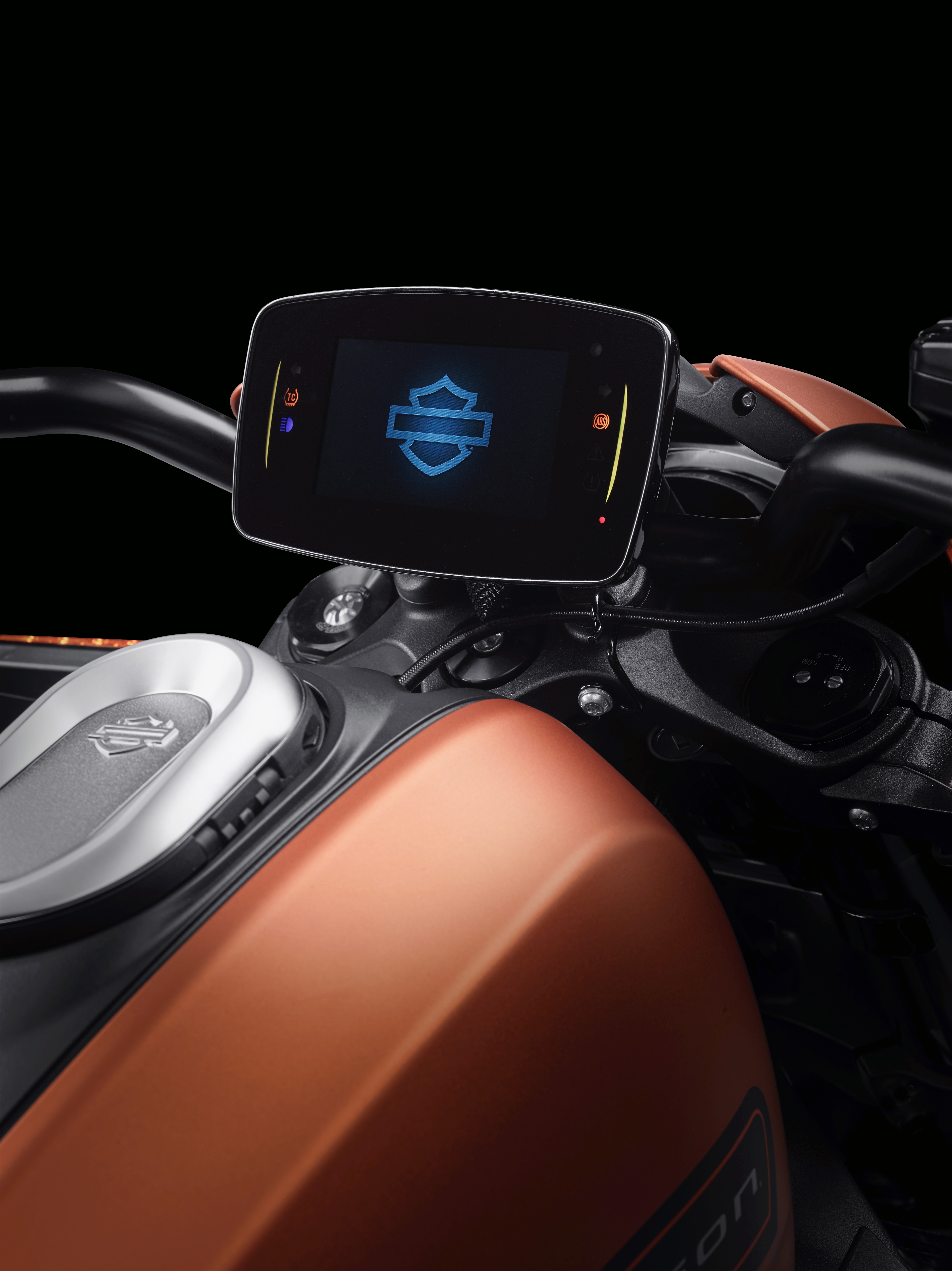 The H-D Connect Smartphone App
Could you really consider the Livewire a modern electric motorcycle if it didn't have a smartphone app?
H-D Connect is Harley's in-house smartphone controller, and it comes with some useful features. Most notably here are the anti-theft/security alerts, which will notify you if your Livewire senses it's being tampered with (like someone backing into your parked bike or a drunk college student throwing a leg over it for fun). If the unthinkable happens and someone manages to pinch your $30,000 investment, H-D Connect has your back there too.
The app actually allows you to report the bike as stolen, and then (after confirming your identity) lets you track the location of your Livewire. Whether you choose to share that information with police or go full vigilante is a personal decision, but just know you'll have the option.
In addition to the security bells and whistles, H-D Connect allows you to see the vitals on your bike like battery life and charging status, and will even send you maintenance reminders if you let it.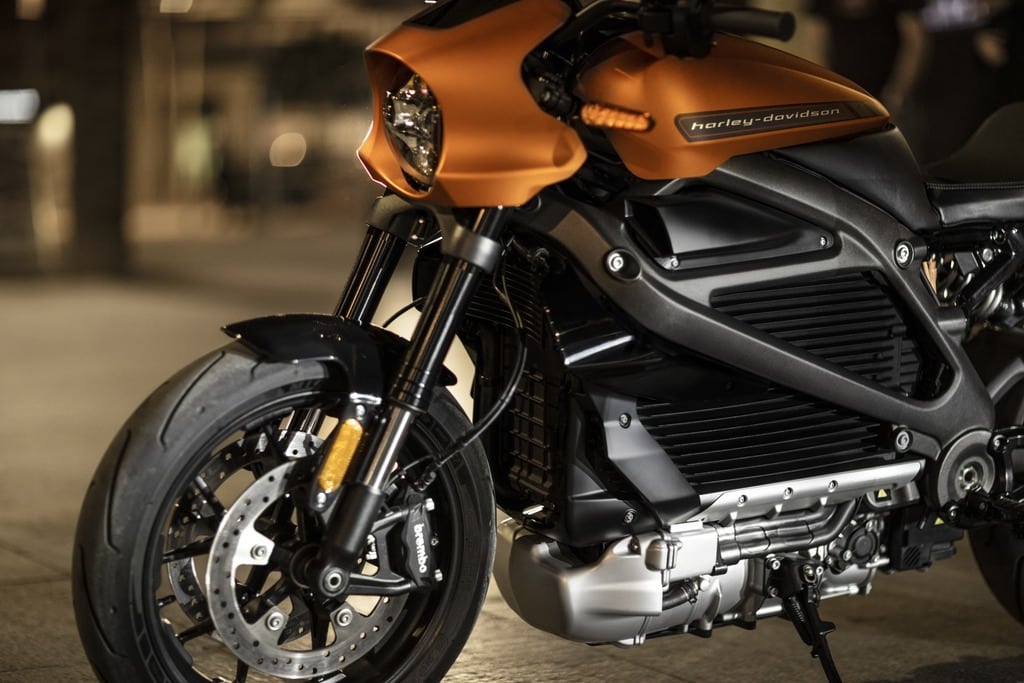 Harley Davidson Livewire Performance
Harley's new "Revelation" powertrain may be novel, but it's no gimmick.
The motor cranks out 105 ponies and 86 foot-pounds of torque (in sport mode of course). That translates to a 0-60 time of three seconds flat, and quarter mile times in the low 11-second range, which are limited by the Livewire's electronically controlled 110 mph top speed.
Handling looks promising as well with fully-adjustable SHOWA suspension delivered via 43mm big piston forks up front and a balance-free shock out back.
Stopping power is delivered courtesy of Brembo, and the Livewire sports their four piston monoblock calipers up front and two piston units out back, which clamp down on 300mm and 260mm disks respectively.
Harley claims a full 146-mile range for the Livewire's 24 kWh battery, although that figure is based on lower speed "stop-and-go" city use. Riders should expect to average about 95 miles on a full charge of mixed riding, and that number drops down around 70 miles for sustained highway speeds.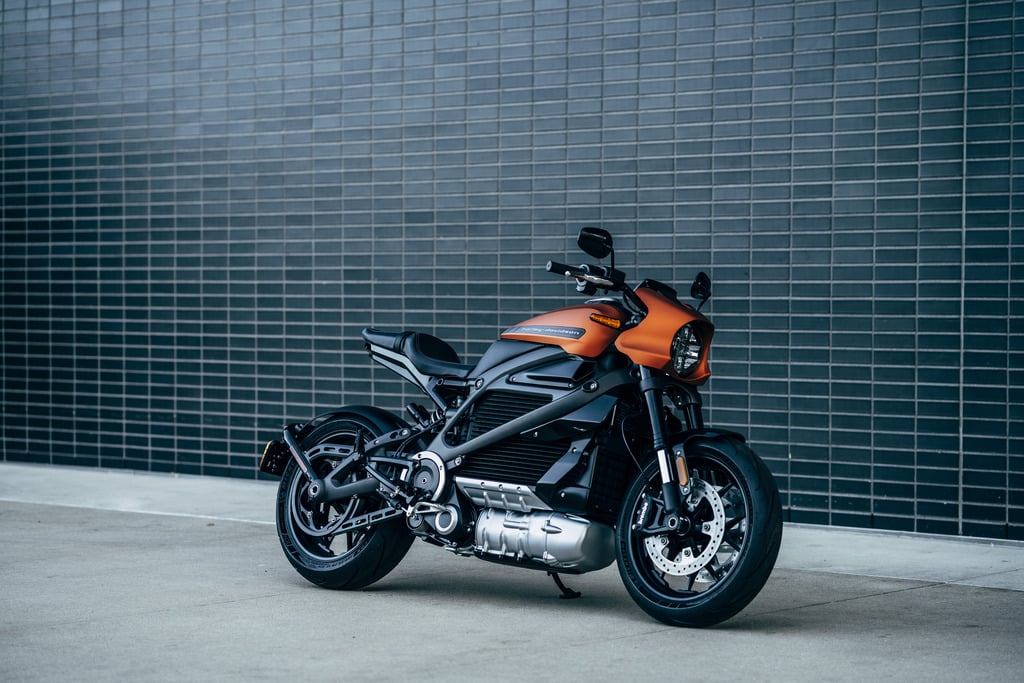 What To Expect Next For The Harley Davidson Livewire
The folks at Harley dropped a ton of money into research, technology, design, and marketing for this top-dollar electric bike.
They won't exactly fly off the shelves, and Harley doesn't expect them to.
The Livewire serves two purposes: One, is to generate some fresh hype for the Harley Davidson name, which is suffering through some of the toughest times of its 100+ year history.
Second, is to initiate a long overdue brand-image update. Harley's air-cooled classics won't sell forever thanks to a rapidly evolving motorcycle market (and Euro-5 standards), and the brand already has a steep hill to climb to initiate any meaningful change in their fanbase.
First the Livewire…then the Pan America…then the world. We're looking forward to what comes next.
The Livewire is the first EV we've seen from Harley but certainly won't be the last. We expect to see something with Livewire DNA for about $10,000 cheaper in the near-ish future.
Until then most of us will eat cake (or ride one), and wait on the next electric hog.