Featured
2023 Surron Ultra Bee
Snapshot
0 Mile(s)
New
67 North Broadway, Hicksville, NY 11801, USA
| | |
| --- | --- |
| Condition | New |
| Type | eMotorcycle |
| | |
| --- | --- |
| Make | Surron |
| Model | Surron Ultra Bee |
| | |
| --- | --- |
| Condition | New |
| Type | eMotorcycle |
| Make | Surron |
| Model | Surron Ultra Bee |
| Year | 2023 |
| Mileage | 0 |
All new Surron Ultra Bee
Carbon Models now available!
BALANCING ON THE CUTTING EDGE
Based on the design concept of "Balancing on the Cutting Edge," the Ultra Bee matches an aluminum alloy forged chassis with Surron's 4th-generation powertrain, resulting in a weight of 187 lbs (85 kg) and even distribution.
TECHNICAL SPECIFICATIONS
POWERTRAIN
| | |
| --- | --- |
| Motor Type | Permanent magnet synchronous motor (PMSM) |
| Peak Power | 12.5 kW |
| Peak Torque | 440 Nm (325 ft-lbs) |
| Top Speed | 56 mph (90 km/h) |
| Max Range | 87 miles @ 25 mph (140 km @ 40 km/h), depending upon terrain |
| Battery Pack | 72V/55Ah Lithium Ion |
| Charging Time | 4 Hours (0-100%) |
RIDER AIDS
| | |
| --- | --- |
| Riding Modes | Sport, Daily, Eco, Reverse |
| Rider Aids | Surron Traction Control System (SRTC), Surron Energy Regenerative System (SERS) |
| Reverse Gear | Button-activated |
CHASSIS
| | |
| --- | --- |
| Frame | Forged aluminum alloy |
| Swingarm | Forged aluminum alloy |
| Front Suspension | 37 mm inverted fork, 240 mm (9.4″) travel, fully adjustable |
| Rear Suspension | Adjustable TR Intersect monoshock, 240 mm wheel travel |
| Front Wheel | 19″ wire-spoked rim, 80/100-19 off-road tire |
| Rear Wheel | 19″ wire-spoked rim, 90/90-19 off-road tire |
| Front Brake | 240 mm hydraulic disc |
| Rear Brake | 240 mm hydraulic disc |
| Curb Weight | 85 kg (187 lbs) |
| Max Load | 100 kg (220 lbs) |
| Vehicle Dimensions | 79.1 x 34.6 x 46.4″ (2,010 x 880 x 1,178 mm) |
| Ground Clearance | 318 mm (12.5″) |
| Wheelbase | 1,380 mm (54.3″) |
| Seat Height | 910 mm (35.8″) |
ADDITIONAL FEATURES
Single USB-2.1A Outlet
LCD Digital Dash
LED Headlight
POWER PACKED
The Ultra Bee's new 4,070Wh battery pack brings high power density and battery cycle life while achieving an even lower battery discharge temperature rate. This new design improves reliability and continuous discharge capability. A total weight of 45 lbs (20.5 kg) was achieved using an industry-leading power density of 200 Wh/kg.
CARRY POWER WITH YOU.
A hidden space under the seat is designed specifically for the Ultra Bee's charger. You can now carry your charger on your bike, giving you the ability to stop and charge anywhere you find an outlet.

FULLY ADJUSTABLE SUSPENSION
Featuring a newly-designed suspension system with 9.4 inches (240 mm) of travel front & back, the new Ultra Bee offers a wider range of adjustability for various conditions. The new forged aluminum frame's dark green look helps the Ultra Bee further stand out in the crowd.
ULTRA BEE tips
1. How to open the battery compartment?
To open, use fingers to pull the two metal switches together. To close, put down
one of the metal switches first and lock it, and then put down the other one.
2. How to uninstall and install the seat?
To avoid noise generated by parts while riding, we add stresses on each part.
Therefore, when turning the key to unlock the seat, using palm or elbow to press
down the "Surron logo" on the tail of the seat. Then, use one hand to lift up the tail
of the seat while using the other hand to flap the seat toward back slightly. To install
the seat, put the front part first and use hand to flap the seat toward front.
3. How to take out the battery pack?
Turn off motorcycle's switch first. The orange line is the main line for power output
while the blue, black line is data communication line. Pull out the communication
line first and then the orange line. We recommend to wear gloves when pulling out
the orange line to avoid hurt hand by knocking on metals on the battery
compartment. When put battery pack back, to connect the orange line first.
4. How to adjust front suspension? (hidden function)
Loose the front suspension's three screws, and then will see 3-4 scales on the
suspension. Each scale is 5mm. The suspension adjustment scale is from 0-20mm.
5. About headset adjustment for new motorcycle?
After the first time offroad riding, the headset may get loose. If so, need adjust
immediately. After riding 2-3 weeks, you may need check and adjust headset again.
We strongly recommend riders to check and adjust headset twice for new motorcycle.
6. How to set up ASR?
To ride on steep slope and slippery road easily and smoothly, we developed this
ASR function. When ASR is turned on, the ASR light will turn to green. On the right
side of the instrument, you may see the strength of ASR. One bar is the lowest
level and three bars are the strongest level. Under the lowest ASR level, you can
still do wheelie for 3-5m or so. To turn on or turn off ASR function, press the ASR button continuously three times.
While riding and you want to turn on ASR, you can press and hold the ASR button.
Double click the button of "r& s" (reverse switch) to change ASR level.
7. Modify rear wheel?
OEM rear 90/90-19, 80/100-18 is for aftermarket. We recommend to purchase rear
wheel aftermarket kit to change rear wheel to 80/100-18 and use the OEM rear for
front wheel. We do not recommend to change front wheel to 21" as it may impact
on ASR. The advantage of Surron OEM and aftermarket wheel is both 19" and 18"
have similar outer diameter, which will not interfere with ASR.
Contact: Long Island Kawasaki-Yamaha Surron Stark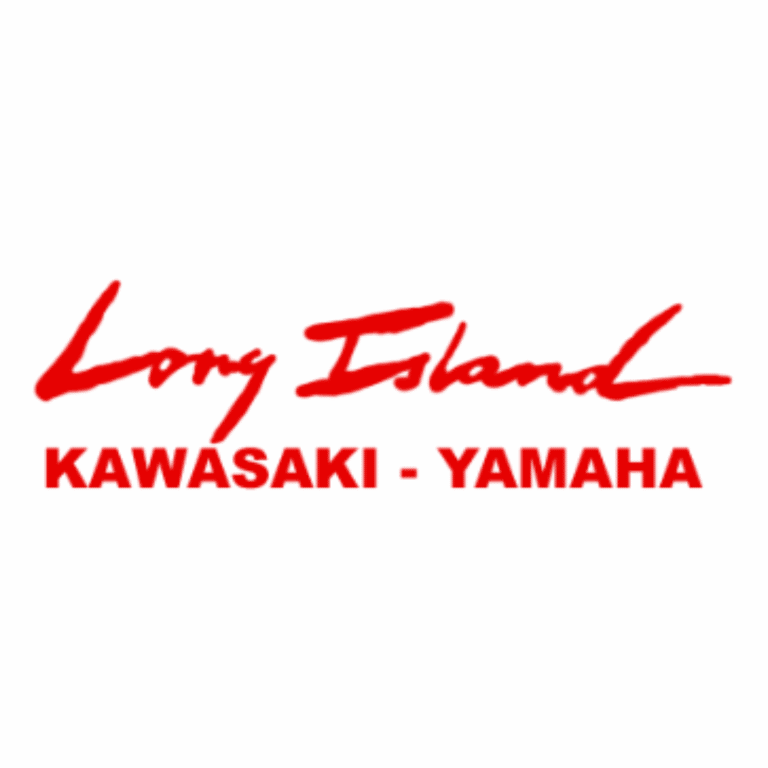 Phone
(516) 935-6969
Email
Visit Website
Address
67 North Broadway, Hicksville, NY 11801, USA