2020 Zero DS
Snapshot
2049 Mile(s)
Used
4040 Salazar Way, Frederick, CO 80504, USA
| | |
| --- | --- |
| Condition | Used |
| Type | eMotorcycle |
| | |
| --- | --- |
| Condition | Used |
| Type | eMotorcycle |
| Make | Zero |
| Model | Zero DS |
| Year | 2020 |
| Mileage | 2049 |
2020 Zero DS ZF7.2
Come see this 2020 Zero DS ZF7.2 in person or we can provide a no touch sales and delivery experience.
EFFORTLESS ADVENTURE
For those eager to push electric into uncharted territories, the true hero of the Zero Motorcycles dual sport lineup is the DSR Black Forest Edition. It is the most capable adventure-ready electric motorcycle on the planet. Explore new roads without all the noise.
Features may include:
The Zero DS delivers silent stump-pulling torque, churning up to an outrageous 116 ft-lb—more than any fuel-burning production literbike. Twist the throttle. With this stealth force hurling you forward, you'll easily leave gas bikes behind.
Crossing from smooth asphalt to loose gravel fire roads? All good. Change performance profiles at the press of a button to master any terrain. The Zero DS is pre-programmed with Eco or Sport modes and performance can be fully customized using the Zero Motorcycles app where you can also see detailed ride stats.
Grab lunch. Have a coffee. Recharge. Live your life while adding up to 94 miles of range for every hour you're plugged in. The Charge Tank option is compatible with Level 2 charge stations and delivers roughly 6x faster charging than when compared to a standard wall outlet. Depending on the battery, a typical recharge can now take as little as an hour.
CHARGING. MEET HOUSEHOLD OUTLET.
No special equipment required: your standard household outlets can be used as fueling stations for a fraction of the cost of gasoline. Plug in at night and start the day with a full tank.
PULL THE PLUG ON MAINTENANCE
Blast down a fire road. Get dirty. Live in the moment. At the end of your adventure the Zero DS only asks that you plug in. No need to replace clogged filters or dirty oil. The Z-Force® powertrain eliminates the fossil burner mess, trading oil, spark plugs, clutches and filters for a motor with a single moving part. The Zero DS's ripping acceleration is delivered through a carbon fiber belt that directly connects the motor to the rear wheel. Chain maintenance is a thing of the past.
The Zero DS carries the highest power and energy density battery in the EV industry. With over thirteen years of rigorous off-road experience, the Z-Force® battery confidently delivers you to your destination.
Zero Motorcycles' Z-Force® battery is the most power and energy dense in the EV industry. The Zero DS comes with the ZF7.2 battery. The Zero DSR comes with the ZF14.4 battery. Add a Power Tank accessory to expand battery capacity by 3.6 kWh.
The impressive Z-Force® motor produces smooth power and up to 116 ft-lb with a design so efficient it only requires passive air-cooling. Roll on the throttle for massive acceleration. Roll off the throttle to progressively channel energy back into the battery.
Featuring a twin-spar aircraft-grade aluminum chassis, the Zero DS's frame offers superior torsional rigidity.
Custom-tuned for Zero by Showa, the Zero DS suspension offers 7 inches of plush travel that enables you to tackle virtually any terrain thrown your way. The entire suspension system can be fully and easily adjusted to glide over any city street or rip down your favorite fire road.
Minimalist. Modern. Efficient. The Zero DS dash projects the specs you need— speed, state of charge, power output, selected riding profile, projected recharge time—in a cool blue LCD display. Sync with your smartphone to add a secondary customizable dash or view detailed ride stats.
Contact: Green Eyed Motors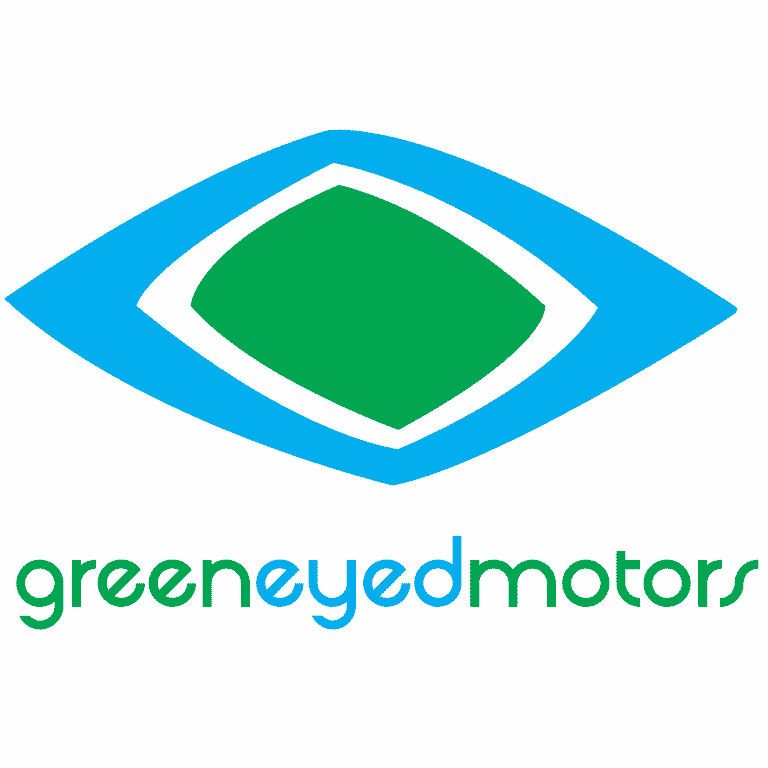 Phone
(720) 310-5095
Email
Visit Website
Address
4040 Salazar Way, Frederick, CO 80504, USA